… for Tarun, Family, Friends, Blends, Food, Home, Health, Happiness etc.
Amen.. Now let's dig in! 😀
As soon as our neighbors, Joe & Rebecca, learned we've yet to taste a pie, they graciously invited us for a Thanksgiving dinner. And oh boy, what a dinner it was.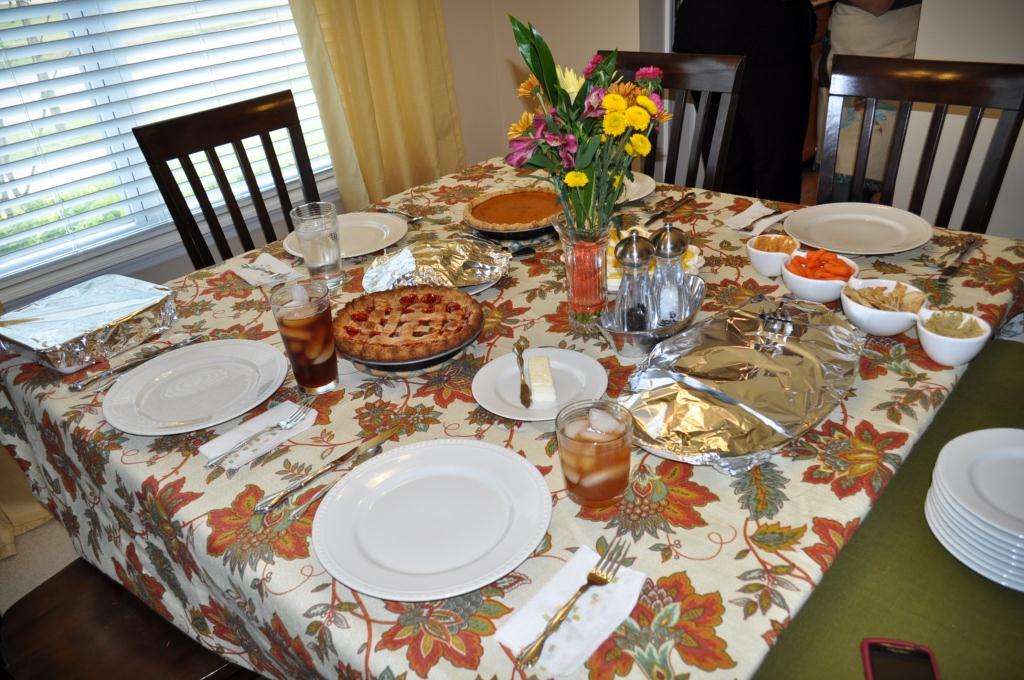 The decor were Autumn-y, so beautiful. It was wonderful spending holidays with families and friends away from home. Yes, this is our second home 🙂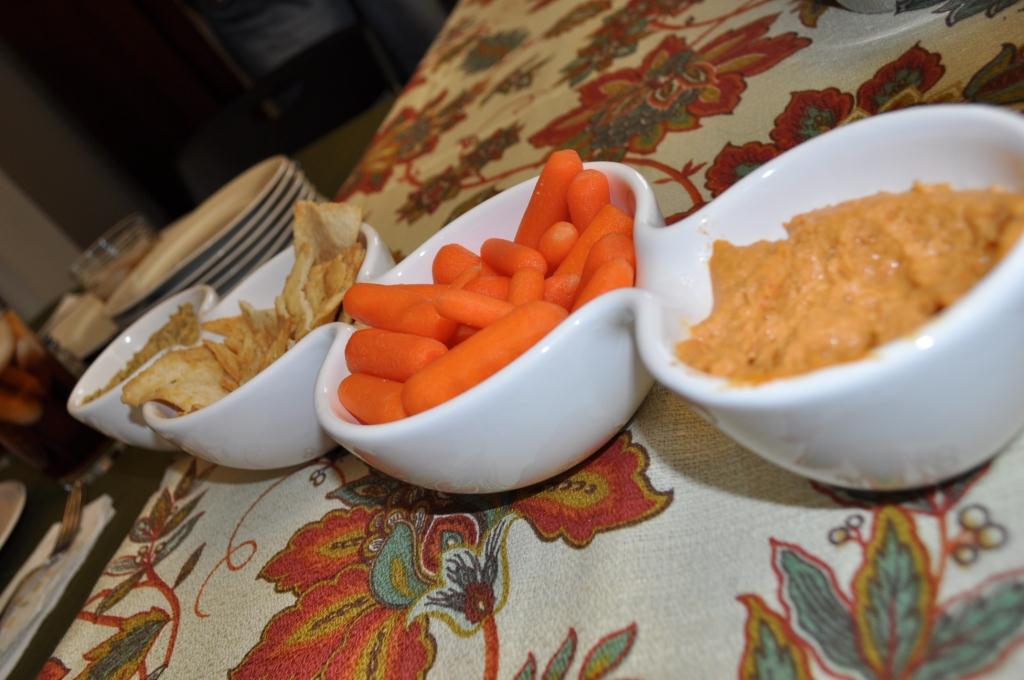 We begin munching on appetizers – pita chips, hummus, carrots. We didn't munch as much. Keeping the belly light for a feast that was ahead.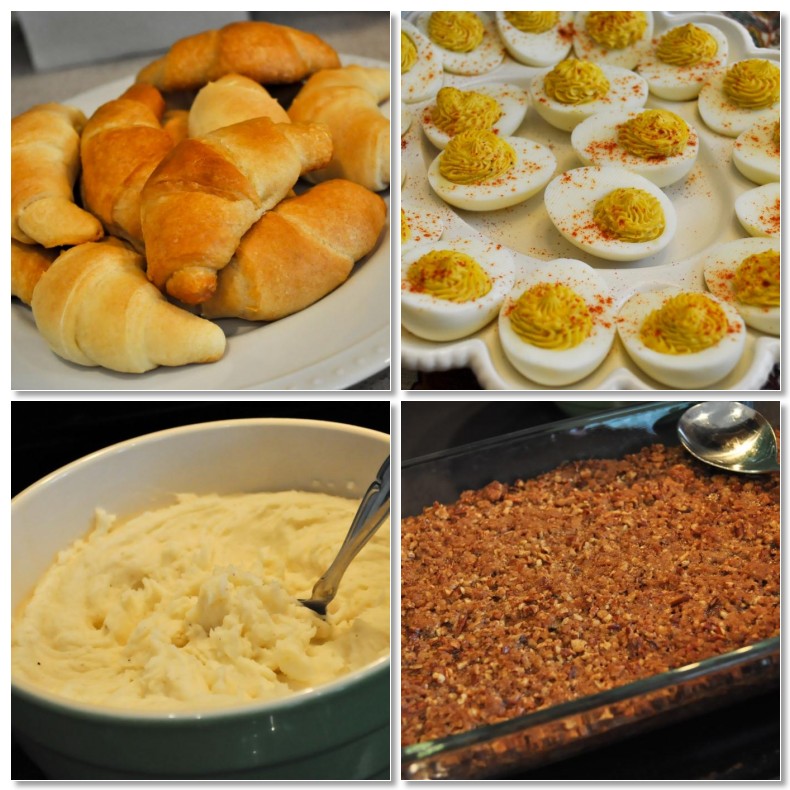 Let the feast begin! Top left, dinner rolls, deviled eggs, mashed potatoes, pecan casserole..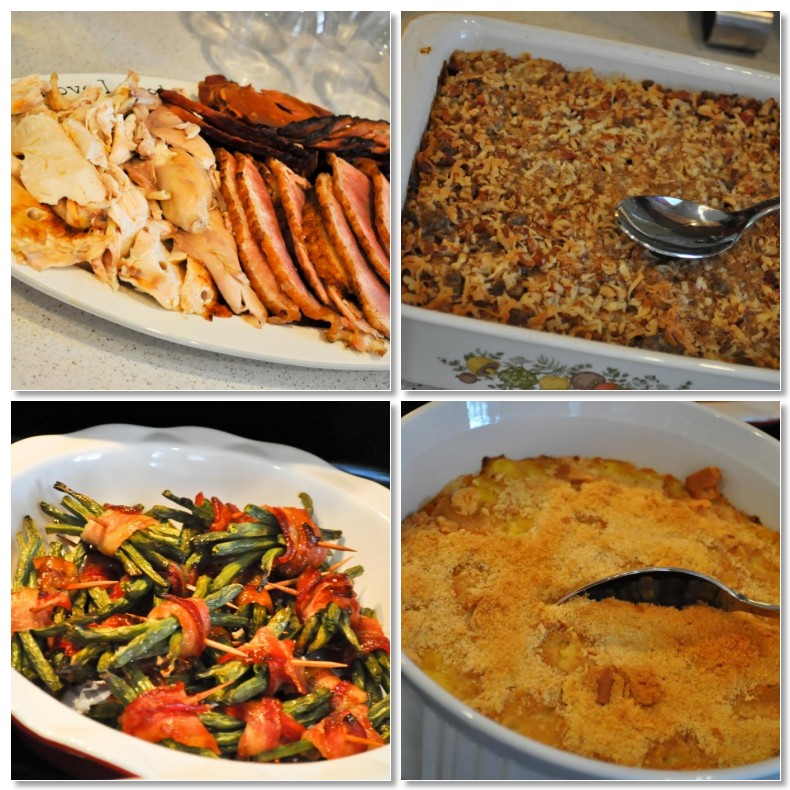 Munching continues…Top left, assorted chicken and ham meats, pecan casserole with coconut topping, bacon wrapped green beans, and vegetable casserole.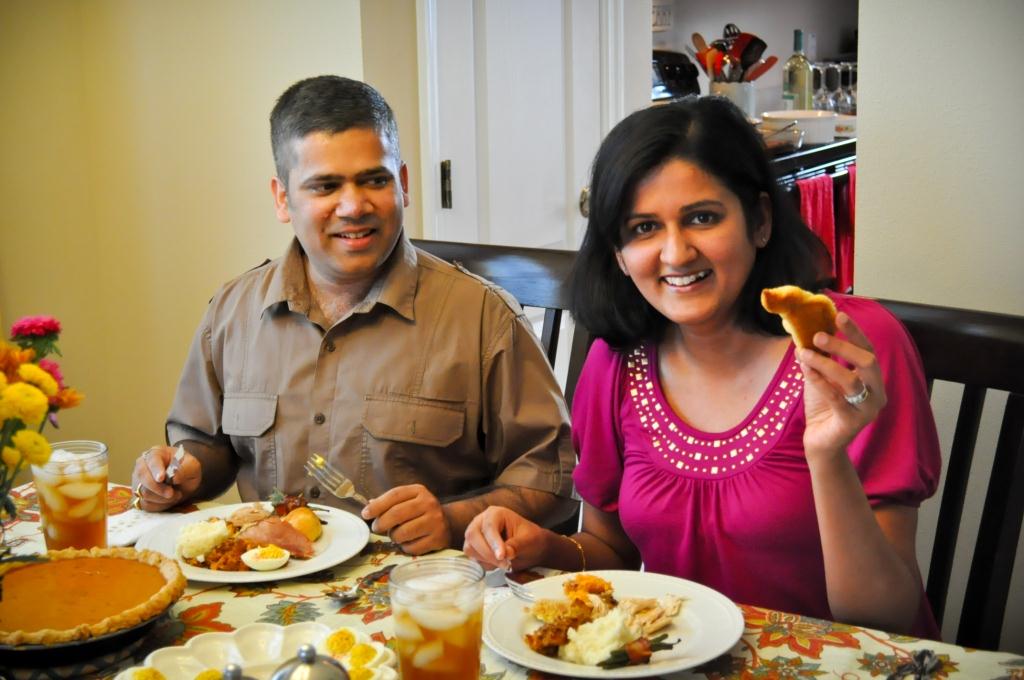 Me, a little excited with dinner rolls. Oh wait? For the dinner awesomeness actually.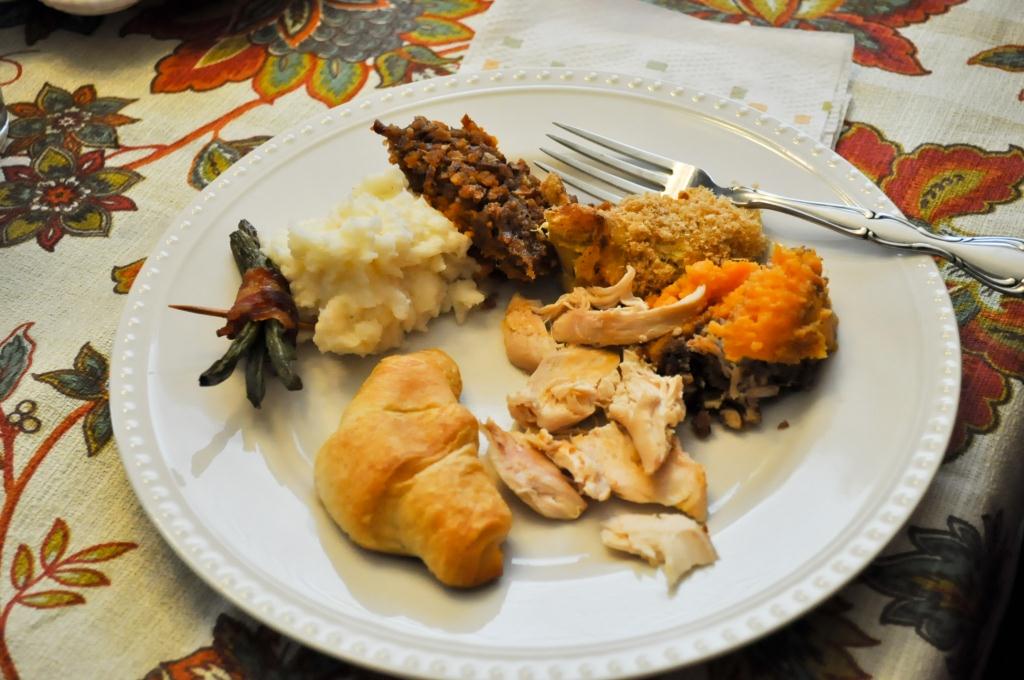 My plate consisting with a little bit of this and a little bit of that. First timers, gotta try everything! And let me tell you, it was delicious! We were told that Thanksgiving was also about eating till we drop! Literally 😀 And being a couch potato, watching your favorite sports on TV whilst going for 2nds 3rds … and so forth rounds of food. It's a full day of food fiesta. Rebecca also shared that the left over meats are amazing in sandwiches, soups etc.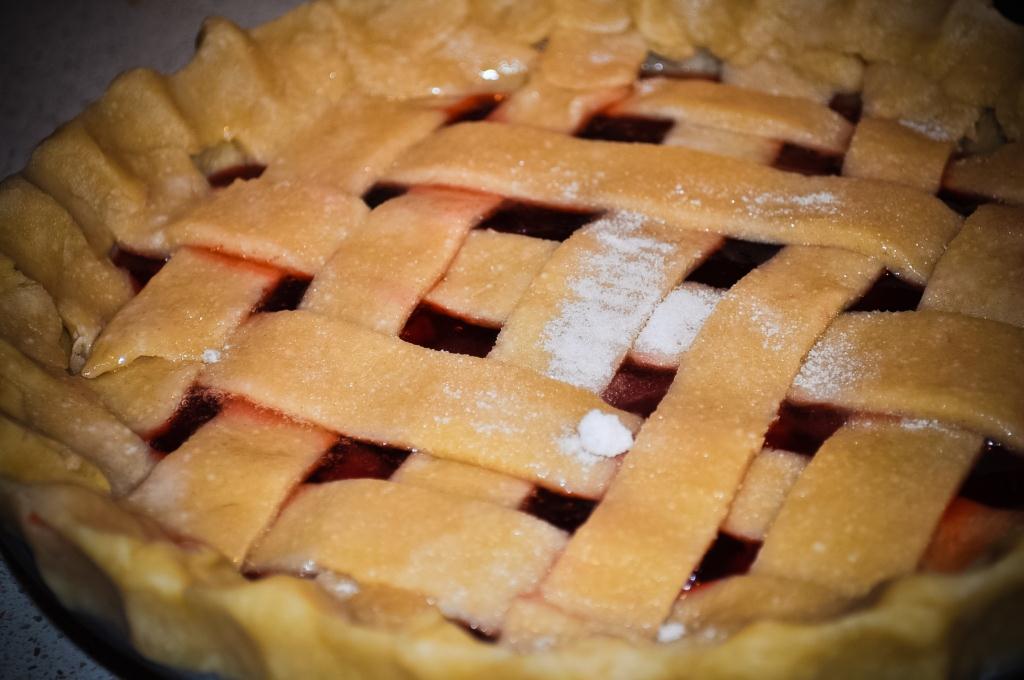 Plethora of desserts – Each slice of cherry and pumpkin pie! Confession: I dropped in a little early to watch Rebecca and her mom's baking adventures in the kitchen. Pie crusts is intimidating.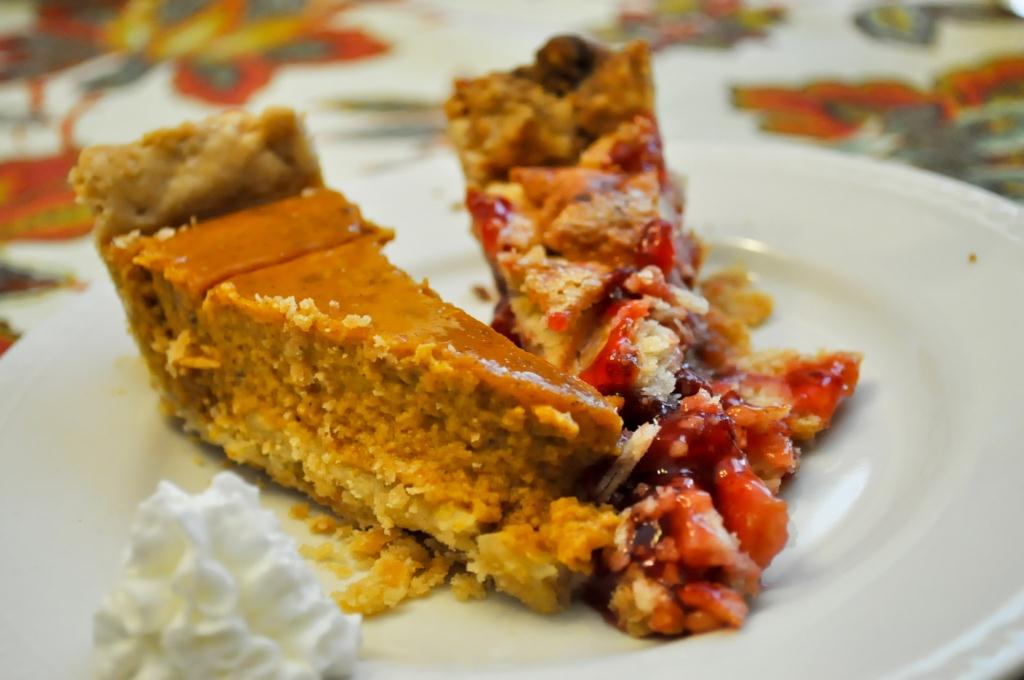 Second servings of desserts! Oh.So.Yum! I'm so hooked on pumpkin right now. I have it in my oats every morning, curried pumpkin for lunches of dinners and desserts, anything from a pie, ice cream to cupcakes. Yes, I baked pumpkin cupcakes and would be sharing the recipe soon.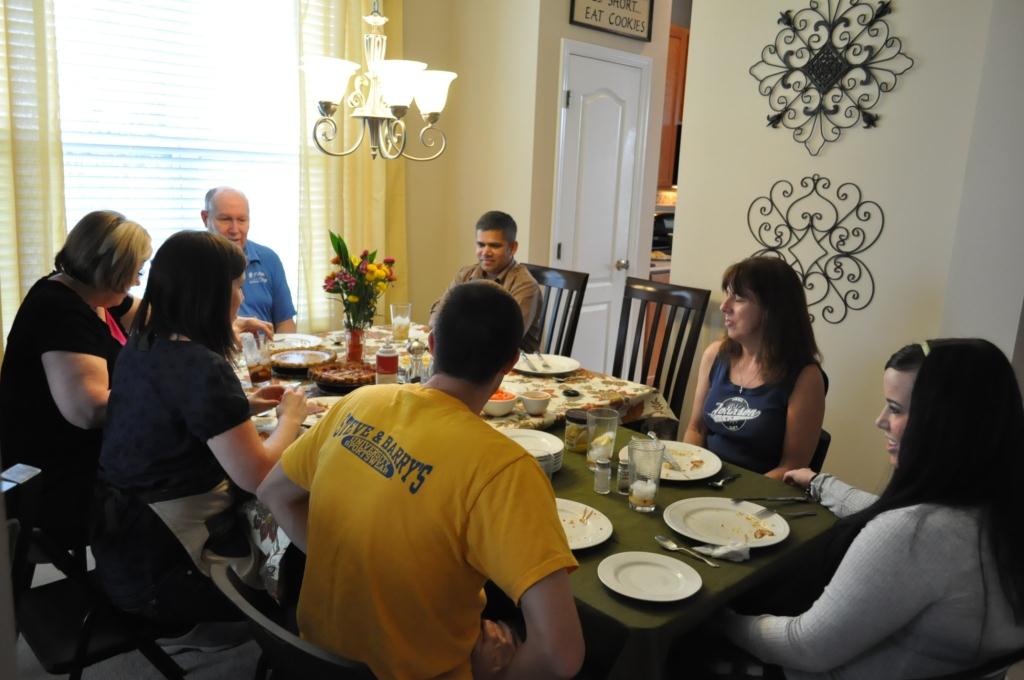 We chatted away about Thanksgiving meals, tradition, politics, news, happenings, experiences, opinions in general etc. Rebecca's mom graciously explained her cooking techniques and family recipes on pie crust. She knows I am a sucker for anything desserts and I am so grateful Rebecca would be letting in on their family's recipes. Namely the pie crust recipe. I can't wait for our next adventure – baking a pie together 🙂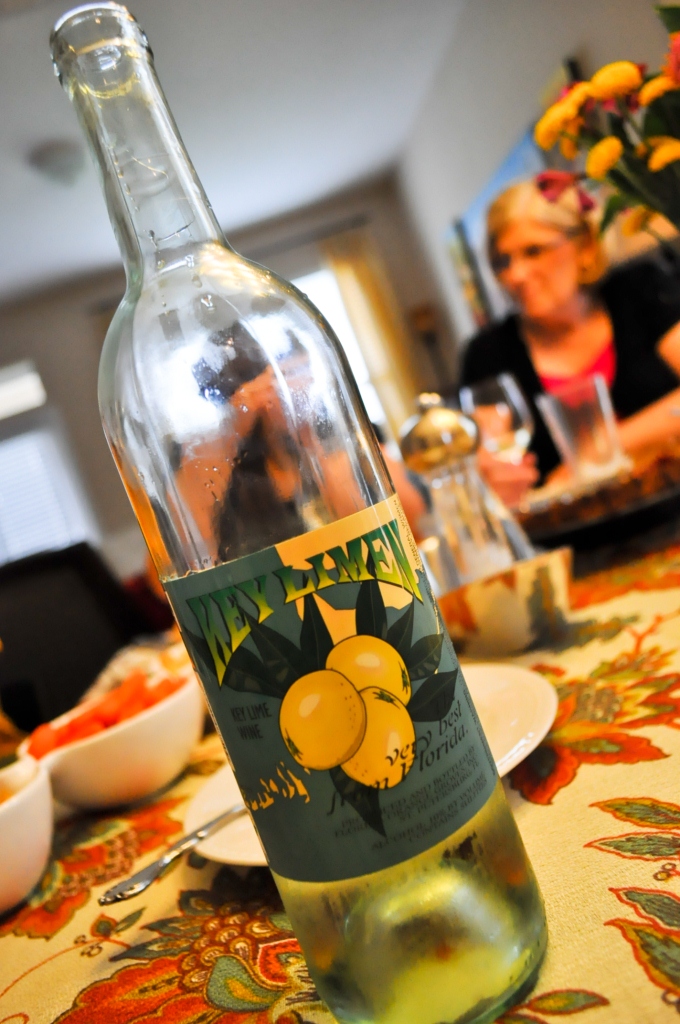 Have you ever tasted key lime wine? Yes, wine made with key limes and not grapes! It was so good and refreshing to our palates after a full bellied meal 😉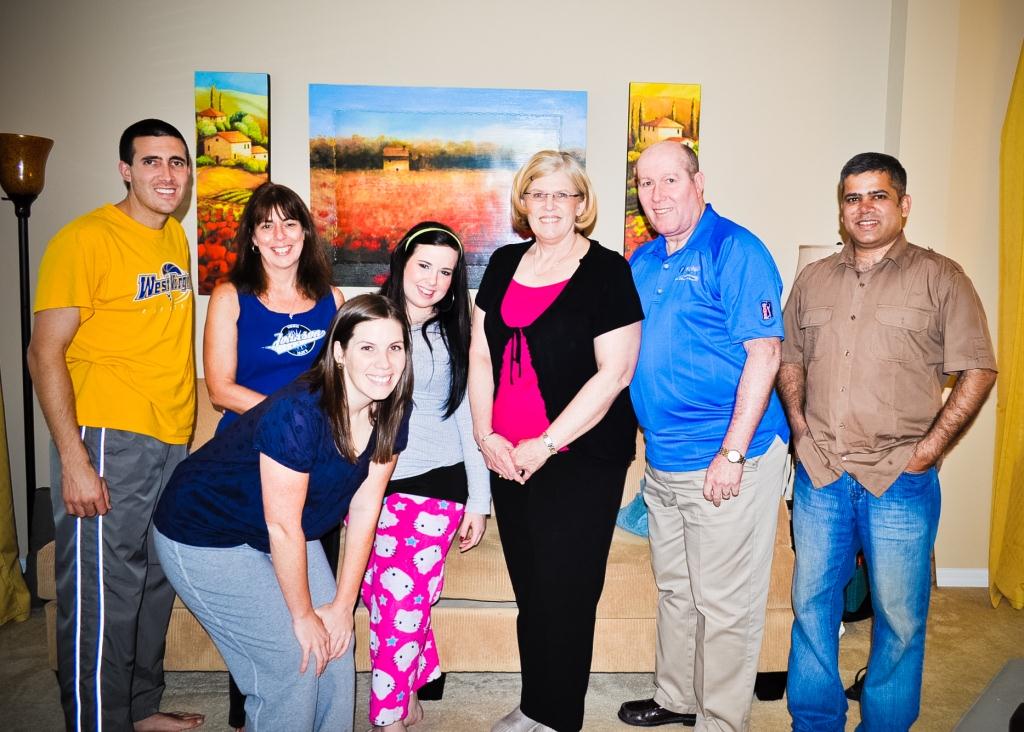 Thanks to Joe, Rebecca and her parents & families for sharing your Thanksgiving and wonderful dinner with us. We will forever cherish our first Thanksgiving experience in America 🙂
What are you THANKFUL for this year? And what is your must have Thanksgiving dessert? My belly is full and I'm off to be a couch potato 😉