Happy Thursday friends 🙂
Today we would discuss about charity and the power of giving to change people's life.
Orlando Union Rescue Mission
We were off last weekend to deliver some food and clothing to a homeless shelter called Orlando Union Rescue Mission in Downtown Orlando. There was a Groupon deal for Old Navy recently. We bought the deal and decided to get some new clothing for the shelter instead of donating old ones all over again. It feels nice to give something new instead of getting a new set of clothes for myself. The closet is well beyond pack at the moment, begging to purge. Clearly I don't need a new blouse or skirt any time soon.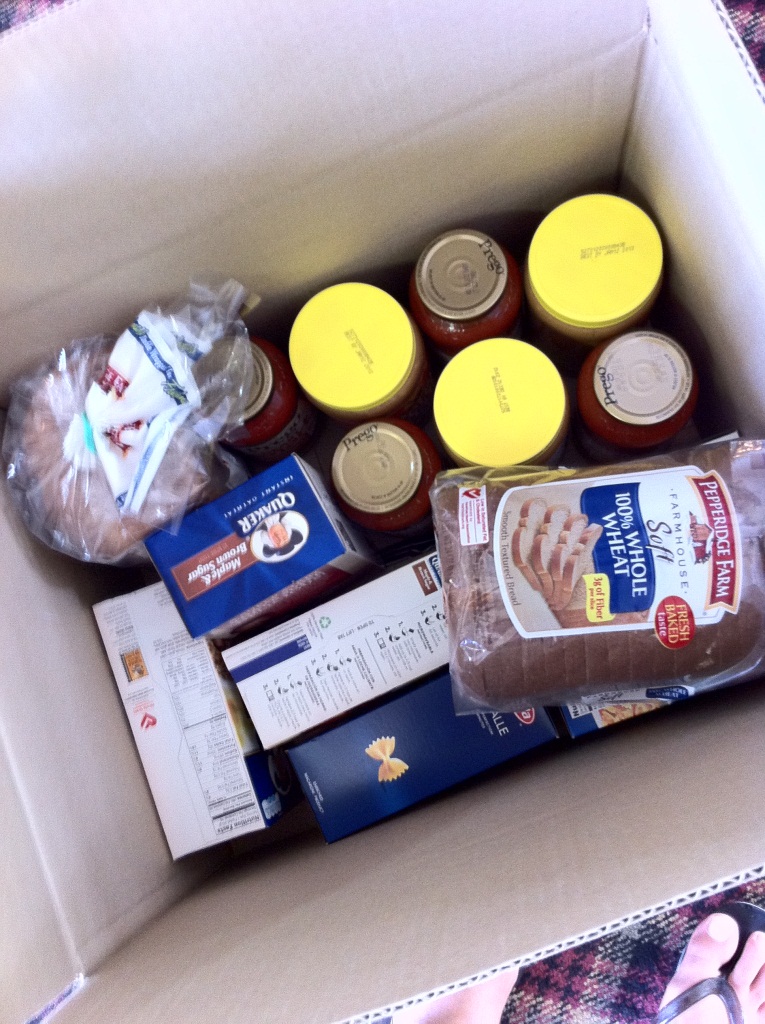 I have a wonderful tip to share with you guys. Publix always has BOGO (buy one get one free) deals. We bought 2 carton worth of foods and felt content to do something for someone else in need. And it only costed us half than it would normally do! Thanks for BOGO's Publix, y'all rock!
Bloggers Without Borders (BWOB)
Raising both money and charity awareness, Bloggers without Borders is a newly established non-profit organization, helping and connecting bloggers to one another. Their mission is:
To create a platform (through our website, blog and social media platforms) which allows bloggers to promote charitable events and projects and connect them with bloggers who want to get involved.
To offer advice and support to bloggers want to start projects.
To respond to the need in our own community (and beyond) by fundraising for specific causes as and when the need arises.
To use our platforms to raise awareness about chosen social issues through targeted campaigns. Source
The first and recent BWOB project, A Fund For Jennie was launched on August 22nd 2011. The fund is created for Jennifer Perillo, a food blogger who recently and tragically lost her husband, Mikey to a heart attack. When I first read about Jennie's lost over twitter, I couldn't help myself but cry. It was so overwhelming, I wanted to share her grief and somehow make it go away.
Jennie is suddenly forced to raise two of her daughters all alone coupled with the reality of a huge financial struggle. Mikey wanted Jennie to continue living her dream as a food writer. This fund will help Jennie to do just that, with least financial burden on her and the kids. There are a few ways you can participate in this noble cause and help Jennie recover from this tragedy.
Donate directly to Bloggers Without Borders. All proceeds would directly benefit Jennie and her two daughters.
Either bid on current online auctions set up by bloggers from around the world.
Spread this noble cause and initiative via Twitter using hashtag #afundforjennie.
For donation, auction links and more information on this project, visit A Fund For Jennie. And please, go hug your loved ones and tell them how much they mean to you. Life is too short.
Are you charitable? Care to share what are your favorite cause(s) or charitable organization to make a difference in the world?