I was invited a few weeks ago to visit Goodwill Industries of Central Florida, Inc. I was elated because I love supporting non-profit organizations and getting to know more about our community and what we can do to help each other.
First up, a summary of what Goodwill is all about:
to help Floridians overcome barriers to employments and become self-sufficient – thereby reducing the burden on the state and its taxpayers, and empowering our program participants not only with paychecks, but with dignity and self-worth.
You definitely got my vote 😉
We begin the tour by visiting the vocational services. There you'll find people from all walks of life – including the under-privileged and special kids – coached for self-sustaining and job opportunities.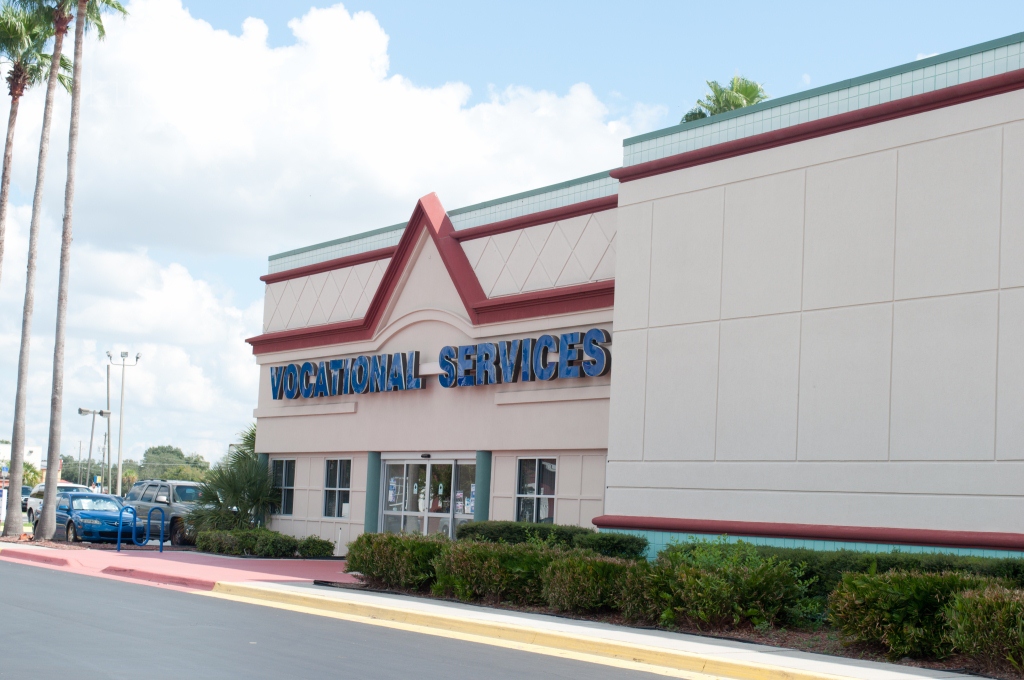 Our tour continues through Goodwill's facility that manages anything and everything donated by the locals. I spotted computers, hard drives, cpu's, clothes, gadgets, kitchen wares, decorations, household items, books and many more! I was pretty shock at the massive facility. It definitely doesn't look huge from outside 😀
Goodwill either sells or responsibly recycles your computer, printer or any brand electronics. All the money made is used to create job training and employment opportunities in your community. The non-profit also ensures all data on your computer would be erased and not compromised, if any.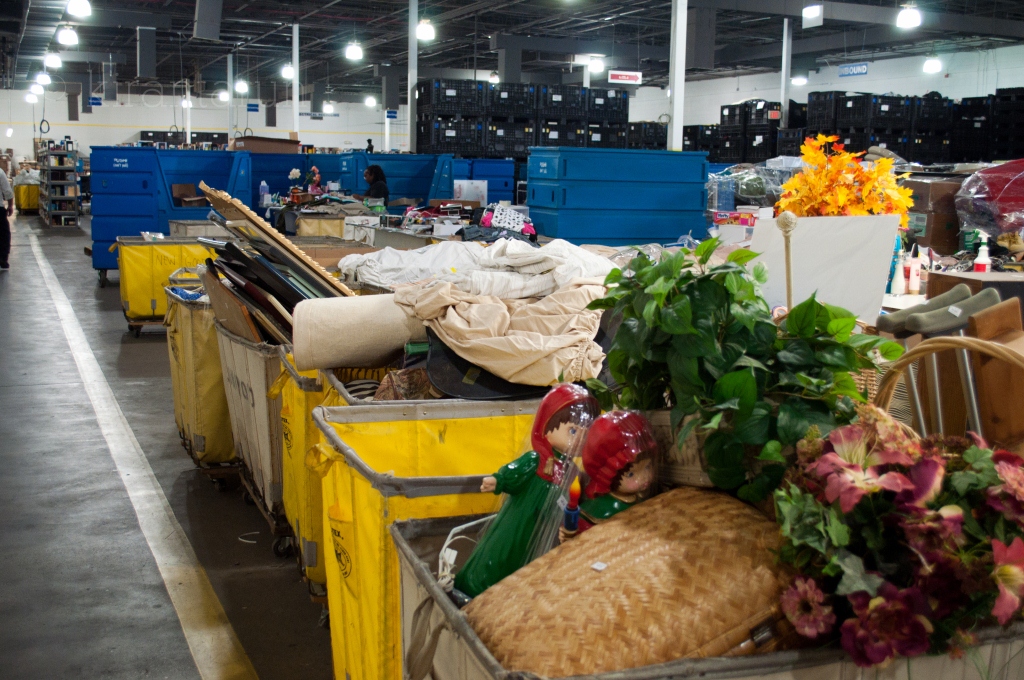 Everything donated is vigorously checked for quality control. Goodwill ensures that things do function before attempting at reselling.
I love that people donate so many books and there's just many good ones waiting to be read. Often those are up on eBay for sale. Others can be purchase at one of many Goodwill's retail stores.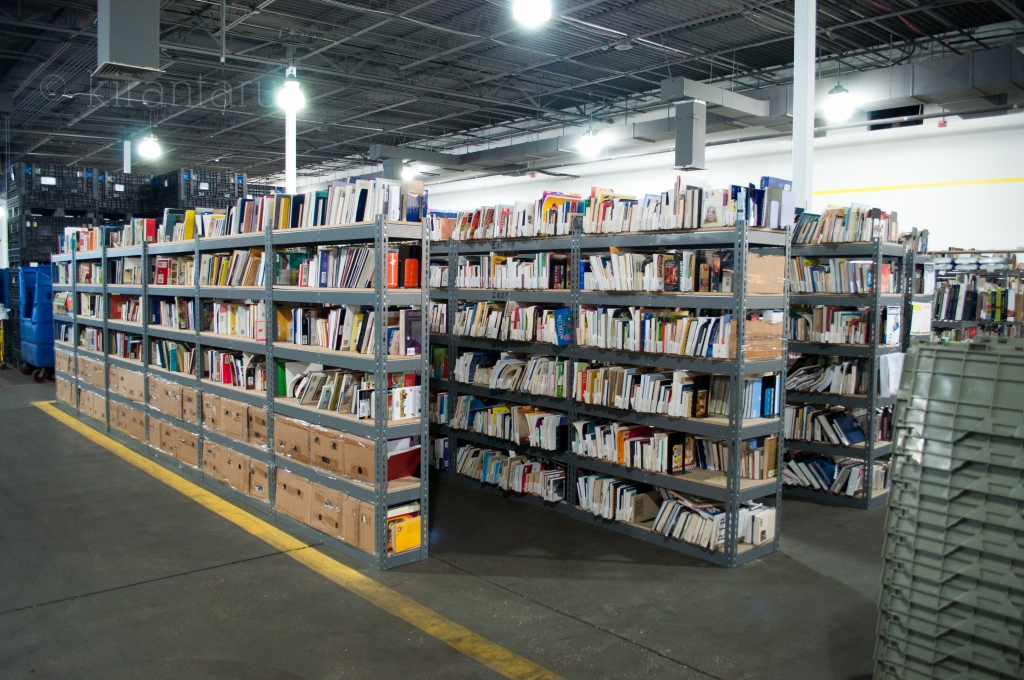 The black crates below holds donations to be sold in the Goodwill Retail stores.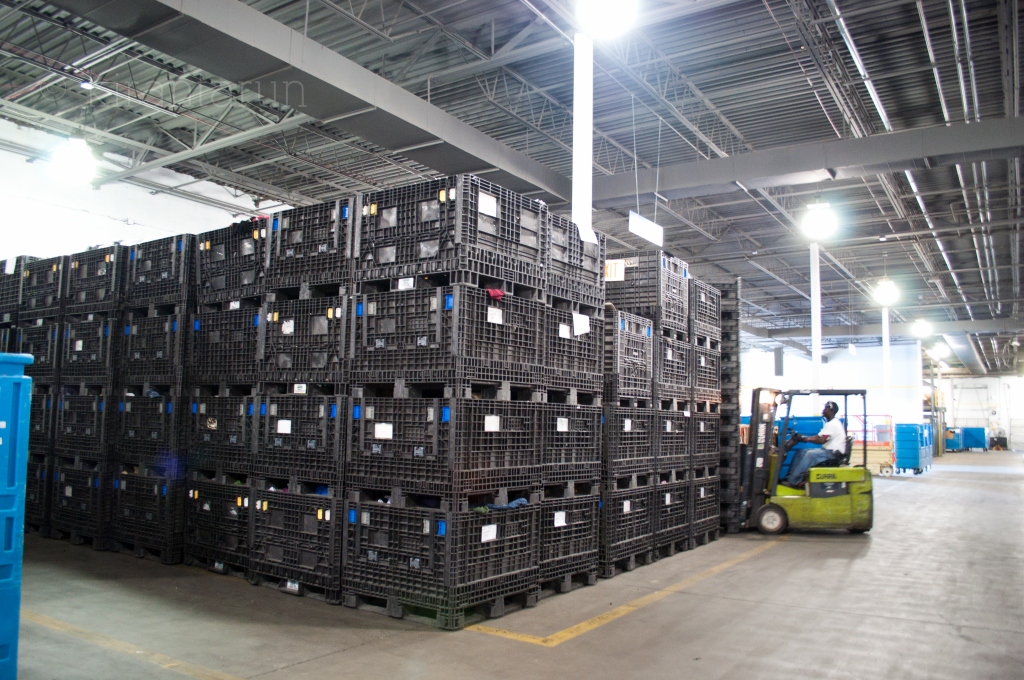 Clothes that don't make it to new homes in the USA, is sold to salvage dealers at a nominal fee -who ships it overseas!
Remember, nothing goes to waste here at Goodwill. Not even into the landfills.
FYI – Clothes go through 5 rotations before it's sold in pounds (6th attempt).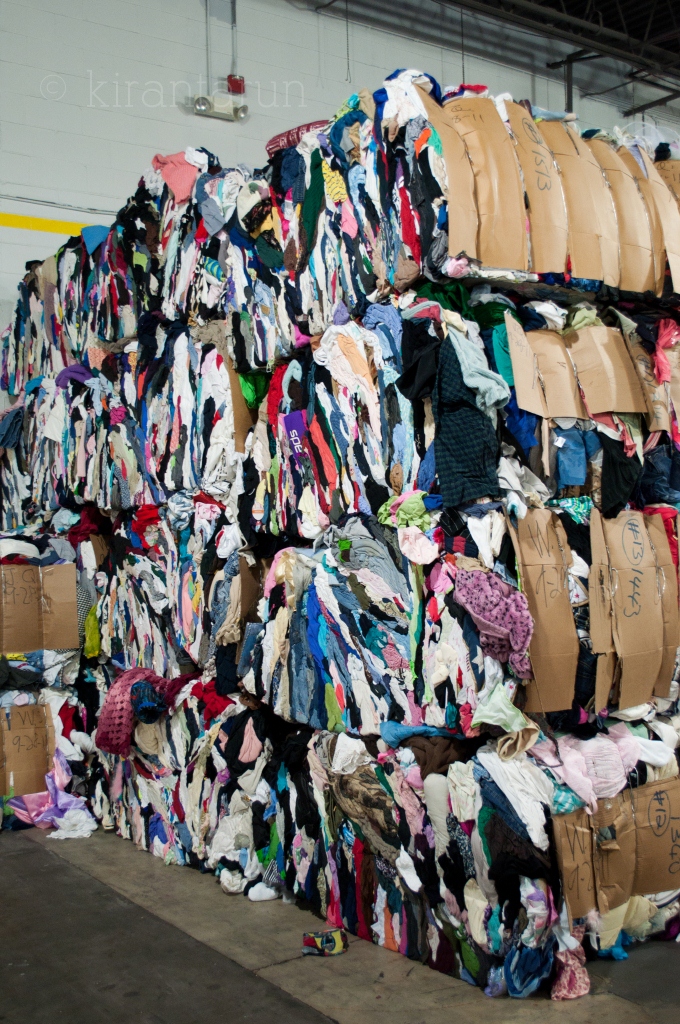 Photo's below were taken in the Goodwill Retail Store.
These wedding gowns are so gorgeous. Spending $$$ on a wedding gown and wearing it only once —> if you are a thrift shopper, this is the red flag 🙂 Sshhh.. word has it, there's a local fashionista who only shops at Goodwill for designer wear. No where else. How cool is that?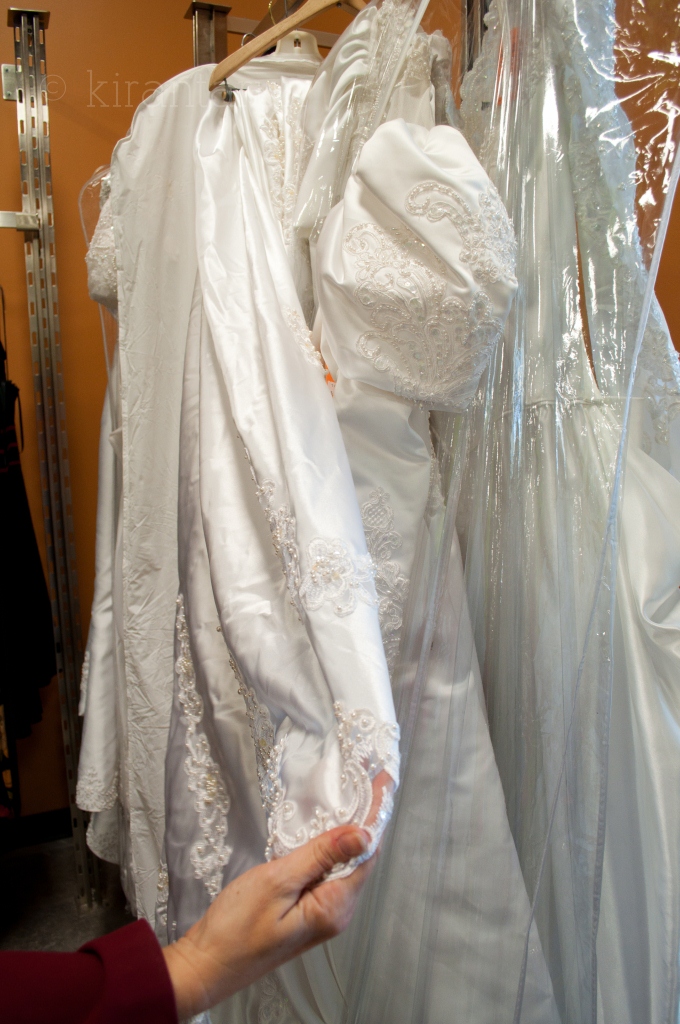 Then, came the TV's.. We've been wanting one for the bedroom. I might have to convince the Husband to go on a Goodwill scavenger hunt with me!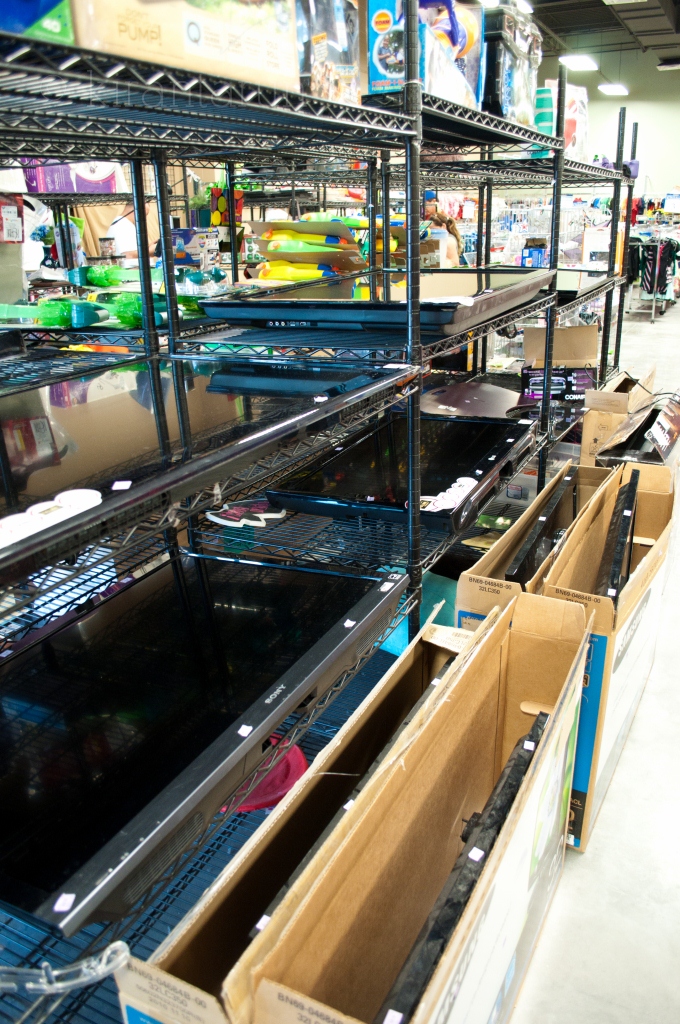 Here's how they do it in Goodwill (and you can help too!):
You donate to Goodwill.
They sell your items in the stores.
The revenues fund job training and other vocational services to prepare people for success.
Therefore motivating people to find good jobs.
Holiday season is upon us and there's nothing better than to go out and support your local non-profit organizations such as Goodwill. Holiday decorations & costumes for Halloween can be pretty expensive. I'd say roll up your sleeves and get busy in your local Goodwill. I am sure there's hidden gems awaiting to be discovered 🙂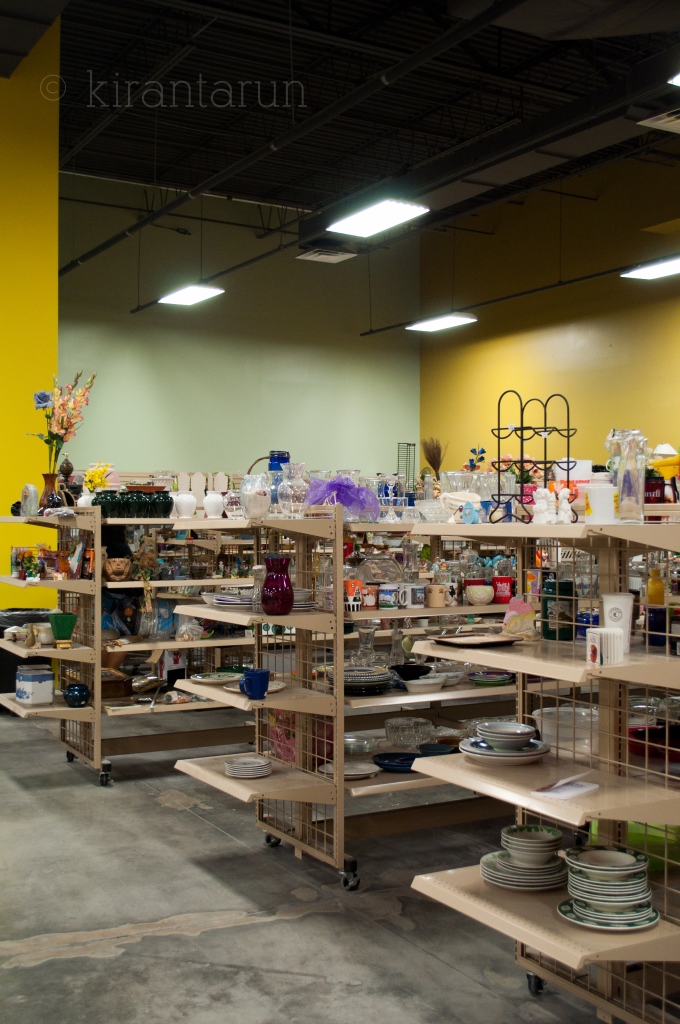 How are you supporting your community? Is there a Goodwill (or similar NGO's) located in your community?
__________________________________________
This post was not sponsored in any manner,  whatsoever. In no way I was compensated to give a positive review. Read my disclosure policy for more details on my role as a blogger.