Good thing, I blog. Bad thing, the Husband does get ratted out on the blog, occasionally. Not to make fun of him, just to share some of our post-marriage life antics. And to point out the obvious. Because in our opinion, discussing is way overrated.
Give me some attention!
If not all. It definitely feels like it was some long time ago where Tarun would enthusiastically plan our date nights. These days, he is preoccupied with online games. Not Wii, Kinect, Xbox or such console games. But Sudoku's, Solitaire and pool games. Apparently, he needs to catch on with the latest game. Oh, did I just suggest that? Darn.. Don't remind me of Angry Birds. It just angers me.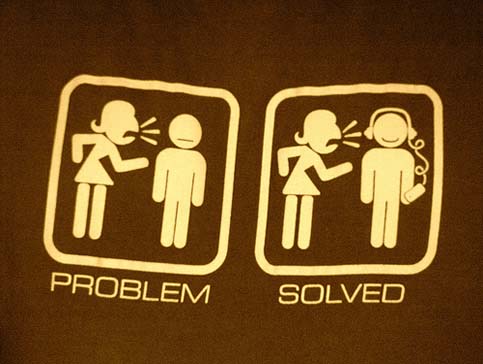 Do-it-Myself
There are many things to not love about house chores. Highest on my list is having to do the same chore, twice in a row. And that my friend, I introduce you to dishwasher loading and unloading. I loathe thy. Seriously. Swamped with daily house chores, I hate loading-unloading-and-loading dishes all over again. The problem also lies in the fact that the Husband happily accepts the unloading bit. But doing it on his own clock, doesn't cut as being the most helpful person around. Overflowing kitchen sink doesn't have a timeline, honey.
I am pretty, even though I look disheveled & in my PJs whole day!
While busy playing Sudoku (let me throw in Angry Birds as well in the mix), he has this believe that complementing me on my looks without even looking up from his gaming device would be appreciated. Is his way of saying, "I'm busy, leave me alone". He tends to forget, by passing empty or meaningless compliments, he is just risking dinner. Or a clean shirt.
Marriage is a very expensive way to get your laundry done for free.

How was dinner?
We have a rating system. Don't ask me why and how did the Husband gets to decide. Tarun generally rates my cooking on the scale of 5 to 10. There was a 3 once, and I told him to cook his own dinner, unload-load-and-unload the dishwasher. He regrets it till date.
The most effective way to remember your wife's birthday is to forget it once.  
Never question me about the treadmill. Got it?!
Tarun: "When was the last time you got on the treadmill?"
Me: *crickets*…..Ignorance is bliss.
***
Either way, we are happily married 😀