I am so blessed to have great blends. Seriously. Look! We are out on another adventure. This time, a 2-day social media conference by SocialFresh!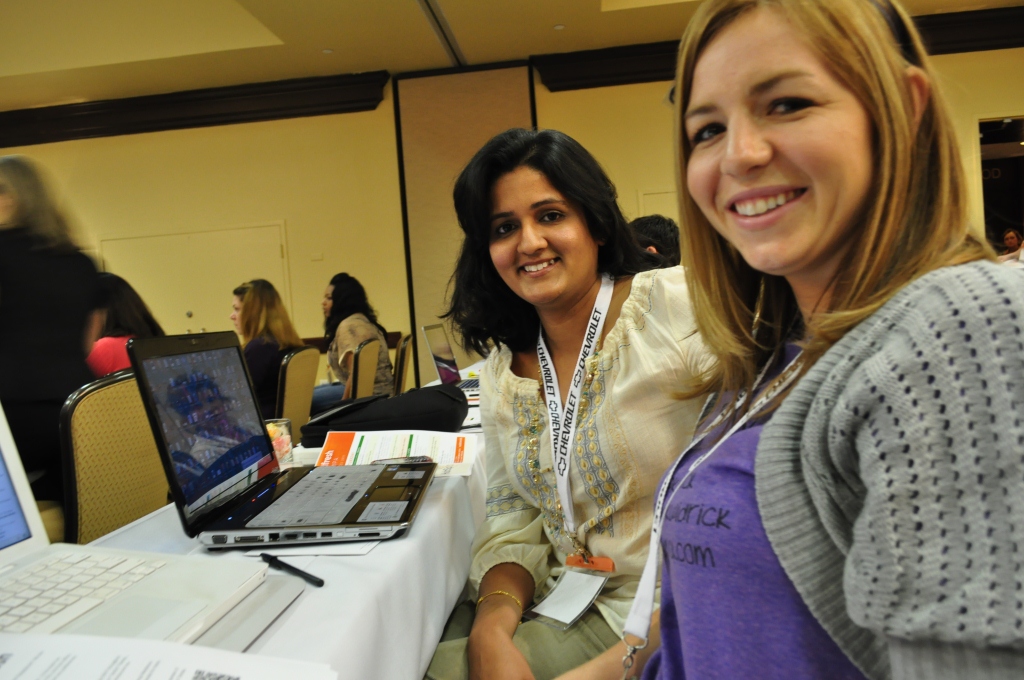 Katy, Meghann and I embarked on an all-girl road trip adventure yesterday morning. Thanks to Katy for driving us all the way to Tampa. And people, she drives with a stick. Gotta love that 😉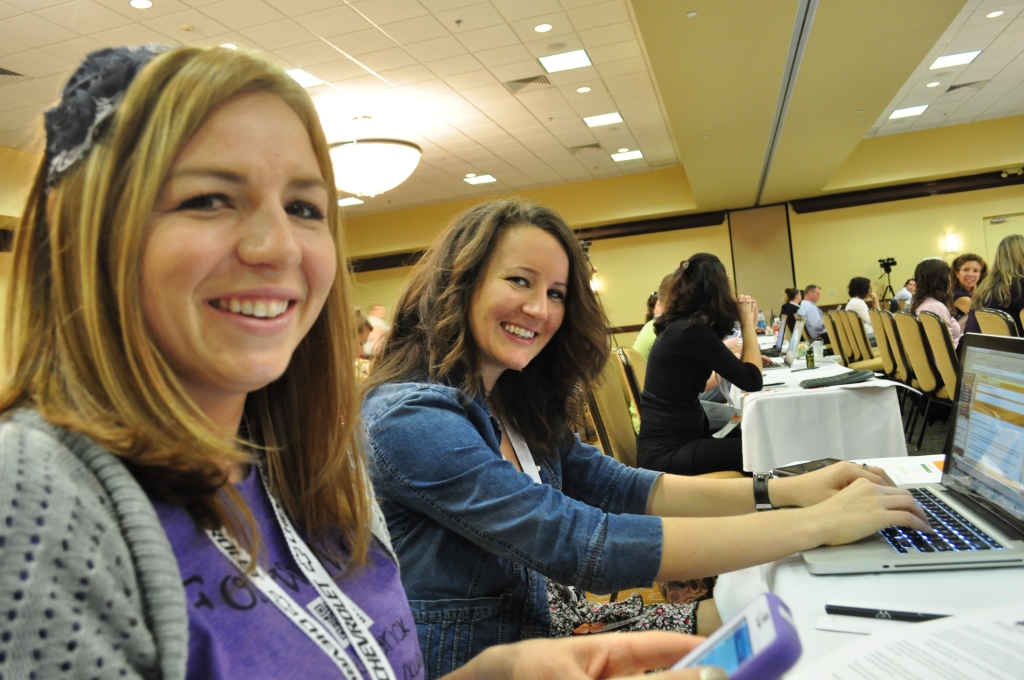 With our gadgets out, ready and all set up to TWEET and FACEBOOK away, the conference begun with interesting speakers talking anything and everything Facebook. There were so much valuable information that I feel I need a day or two to soak it all in *breathe, Kiran* I am so thrilled, overjoyed and overwhelmed with so much of details and hopeful to share the whole experience with you all soon. If you are on Twitter, join in the fun using hashtag #socialfresh.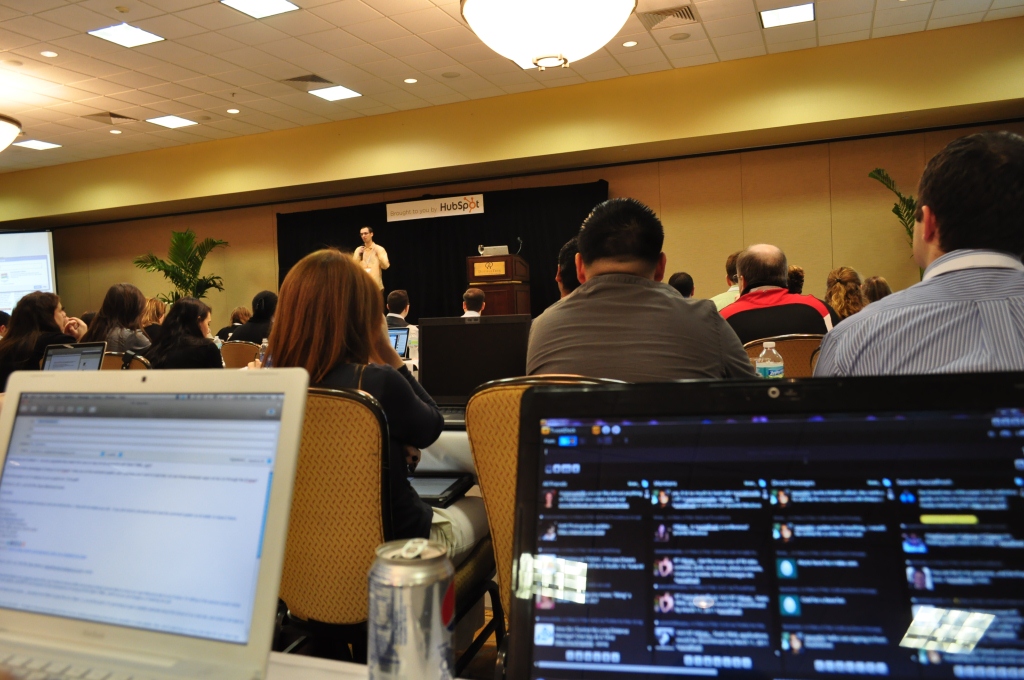 The whole scene reminds me of my college day lecture halls – but this time, my ears were listening and fingers busy updating social networking sites. Conferences are fun-er these days, thanks to social media.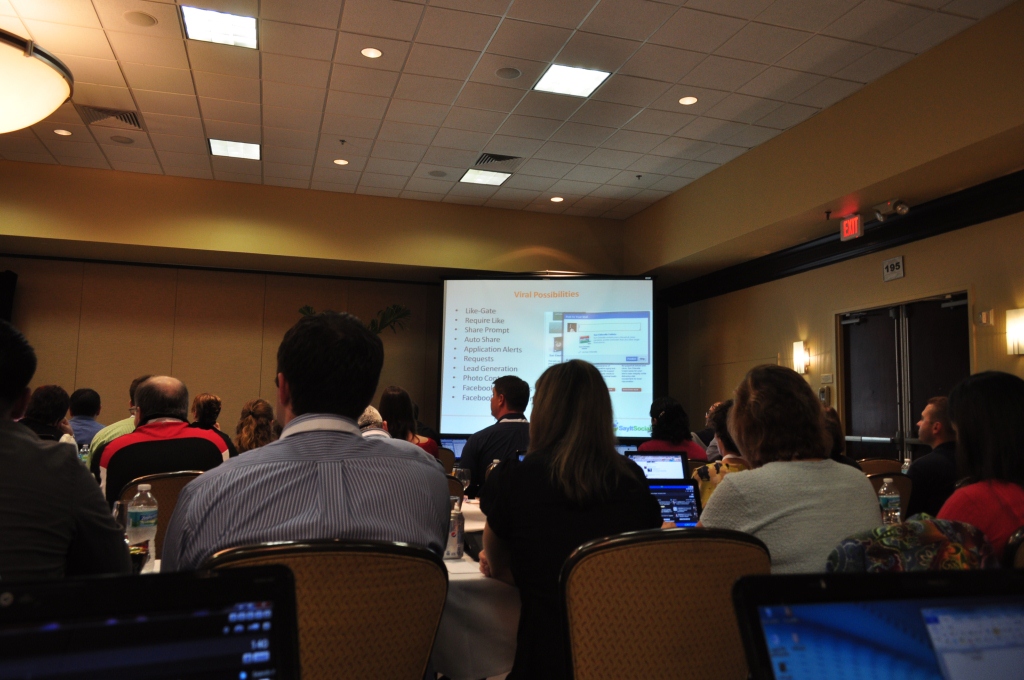 It's challenging yet satisfying to be a social media enthusiast (or a blogger). I was lunging my handbag, laptop, camera, and power outlets whole day! Well, I guess we can never be overly prepared 😉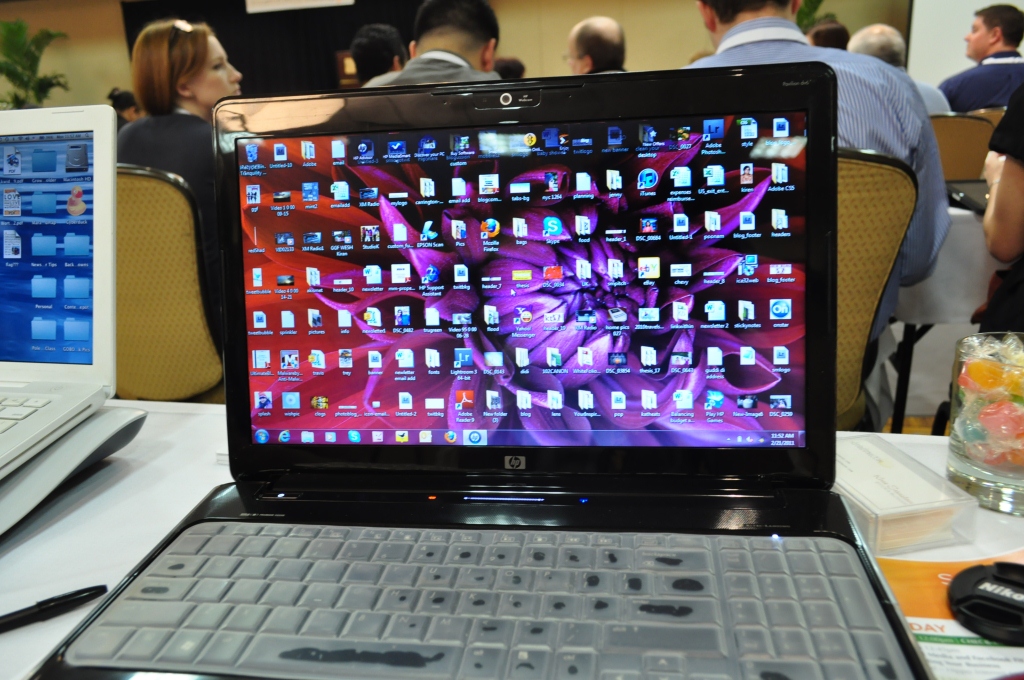 Look at my cluttered laptop screen. I think I have the sloppiest organization skills. Yikes! I guess it's time for spring cleaning 🙂
Are you a social butterfly? Do you attend local social media conferences or any networking gatherings?