Good morning from the road and Merry Christmas Eve!
Are you done with your shopping? We are just short a bottle of champagne for our lovely hosts that we are planning to bunk in with once we arrive at New Jersey for the holidays. So anxious. Our road trip would include various stops and if you are planning to join us closely in our journey, follow us on Twitter (http://twitter.com/kiran_) and tweet with hashtag #positivityrocks.
We left Orlando around 5:30pm. It was dark and gloomy weather but the traffic was surprisingly smooth. Touchwood 😉 Won't want to jinx any of that.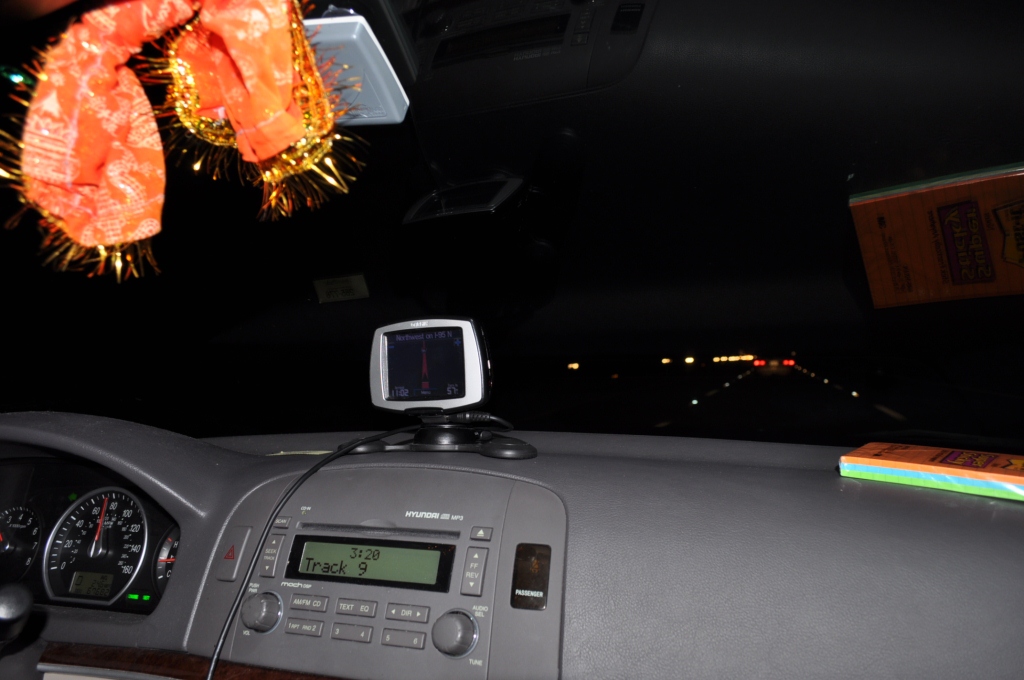 I first thought we could kill some time by playing car games such as license plate. It was way too dark for that. And how long can we listen to songs? Yeah, we are one of those people.
The Hubs was pretty relaxed with all the driving. I was getting so bored. I took out some Post-It (sticky) notes and started scribbling away. Why?
Because I am planning to spread positivity… one post-it note at a time.
We would be traveling with a total distance of 1,050 miles (1 way) from Orlando to New Jersey. With numerous stops in between, I am leaving Post-It notes at public places. Long road trip's are never easy, but you can always turn it into a fun and adventurous activity. Why post-its? Well, if you are unaware of OperationBeautiful.com's initiatives to encourage positive body image and eliminate fat talk, it's never too late.
Caitlin Boyle is the founder and creator behind this beautiful and great initiative. I have had the pleasure of meeting her during our Chevy Girls on the Go promotion. Alas, she and the Hubs had to move all the way to Charlotte. Nonetheless, she started a great movement that supports my belief in cheering for positivity. And you can too as well. If you want to end negative self talk for yourself, loved ones or even a stranger, click here and learn how you can be a part of this wonderful mission. Here are my first two notes from last night 🙂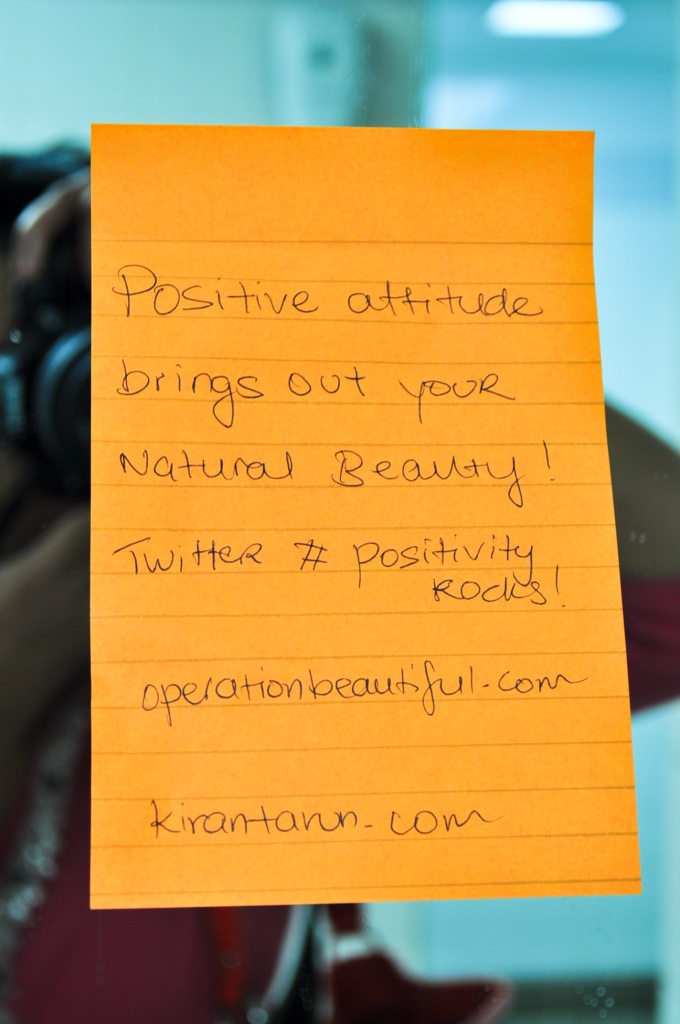 Left these notes at public restrooms between Orlando and Walterboro! I hope these notes made you smile, stranger 😀 and ignore that hideous hand writing that has been crippled by technology.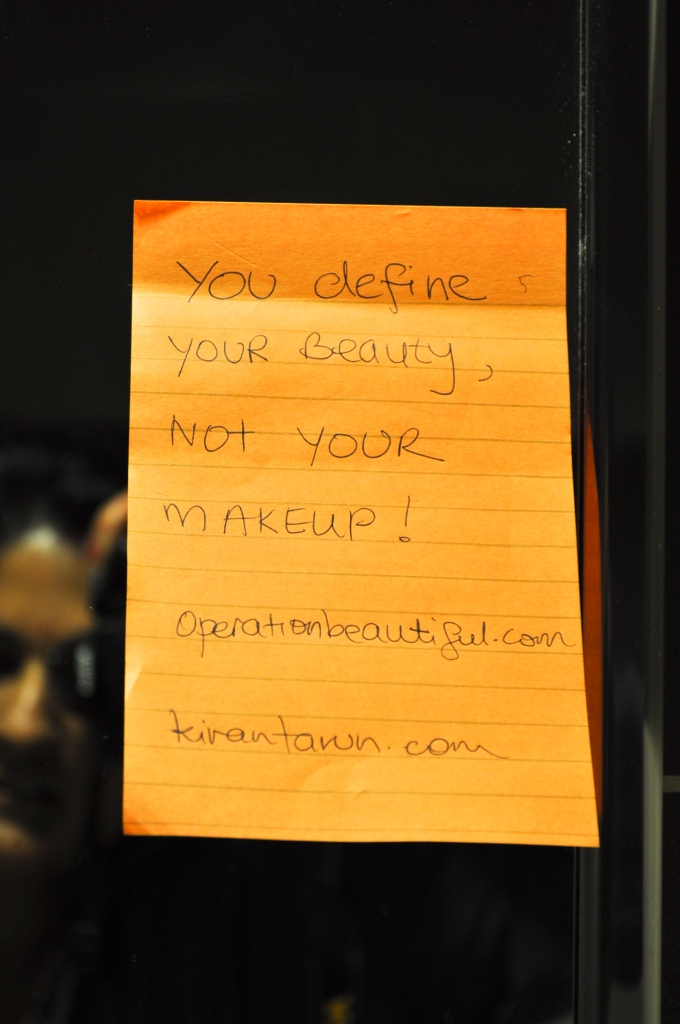 Off to have some breakfast and we would be on the road again. Catch up with you all soon. Merry Christmas Eve 🙂
What are your favorite method or ways to spread positivity?
__________________________________________
I love the simple and strong concept of Operation Beautiful. In no way I was compensated for this post. This is a movement that I strongly believe and thought to share it with ya'll. And because I love ya. Over and out.
Read my disclosure policy for more details on how I conduct myself as a blogger.