This post is a continuance of Part 1 – yeah, we did elope!
…
Many parents in our neck of woods tend to be over-protective of their children. Having a boy/girlfriend is a huge deal and often not encouraged. There could be many reasons for their over-protectiveness:
Difference in caste, religion, educational background etc
Doubtful of children's decision making capabilities
Earning capacity – whether the partner chosen is well settled
The union is unacceptable by society

In our situation, not only I had a boyfriend, but I married my sweetheart without daddy's blessing. The nerve, right? So, we went ahead and got married in a civil court. The date was April 24th, 2006. Amazingly I had my mom, close family and friends with us to celebrate. Till date, I feel a pang of guilt for not having him with us that day, celebrating the most happiest day of our life.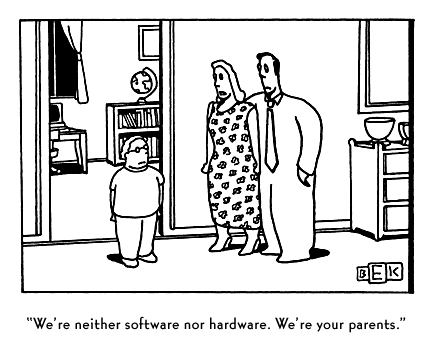 Source
Daddy knows how good and polite the Husband is to everyone but he still couldn't get past the fact that Tarun is a Hindu. This all sounds too much of an orthodox way of life, but it is very much still in practice in our families. As a child, we agree to everything our parents decide for us. But as we mature, like it or not, we take our own decisions. That being said, parent's are at NO FAULT whatsoever to behave as such.
Separation & guilt
This was just the beginning of guilt and sadness. The realization that I would not only abandon my parent's love, comfort home nest and live with my husband, but I was also leaving behind my legacy, families and friends that I wasn't prepared to live without. After serving a short notice, I left my successful job in preparation to join the Husand in the USA. That might sound exciting at first, but nonetheless, it was gut-wrenching pain for me.
But I was scheduled to board a plane and fly thousands of miles away from home-sweet-home, where I truly belong. Boy oh boy, did we literally broke many hearts. But life has to move on and this is what "kismet" is all about.
We chose to build our life together, and that meant SACRIFICE. Mom & Dad, if you Google hindu-punjabi marriage, there would be tons of people like us – happily married, including Dr. Sanjay Gupta 🙂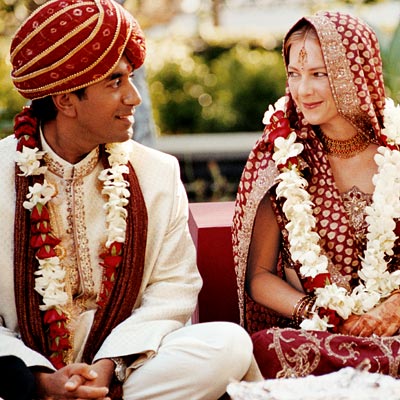 Source
Here are a couple of things I did to ensure this situation was handled with minimum impact to my relationship with dad and the family:
Honesty is the best policy
There's nothing worse than confronting your desire to marry someone that is against the family's wish. Be truthful in speaking and reasoning with whatever bullet points you have about loving your partner. And remember, reasoning is always positive. Arguments only makes matter worse (read this Daddy!) 😉
Plan a family date night out
This might look weird, but totally worth trying. Take your parents out for dinner with your partner in crime. During this opportune moment, allow them to get to know one another better.
Listen
You might not like what parents have to say in regards to this fragile situation. Take the high road, and listen to them. Listening doesn't mean you are agreeing to them. It only means you respect their opinion and chose to listen to their reasoning.
Well, this was a step my Daddy was not prepared for at that time. But it's a great way to introduce parents from each sides, knowing not only my side is emotionally affected with this decision, but also his. Daddy, you weren't the only one to disapprove!
To be continued…
This is our personal story. In no way we are endorsing that internet love is the safest and works for everyone. It worked for me and Tarun but we took precautionary steps to ensure each of us were not caught up in the moment. I took my mom and sister on our first date. Call me a freak, but I'd rather be safe than sorry.
I've heard and read many horror stories about blind dates that I can't bring myself from repeating it over the blog. It's just sad that many people take personal safety for granted. And oh, there's such thing as "Internet Love Scam". Wake up people!!!
Have you been on a blind date before? Any personal advice you want to share? Are you in a love or arranged marriage?