Hello my dear friends. Apologies for the short hiatus after Endeavour's shuttle launch, but I am back to resume blogging as usual. Apparently I'm still on cloud nine ever since witnessing the launch. What an awesome experience and the best part about the whole experience is the ability to share it with you all. It's a long recap with many photos, considered warned about space knowledge post overflow 🙂
Day 3 – Orbiter Rotating Service Structure (RSS) & Retraction
We returned to the Press Site on Sunday, 05/15 to view Endeavour closer during its RSS retraction at the launch pad before she departs on her final voyage. Not every one could return for the launch reattempt, so I am hoping this post would do justice for their absence.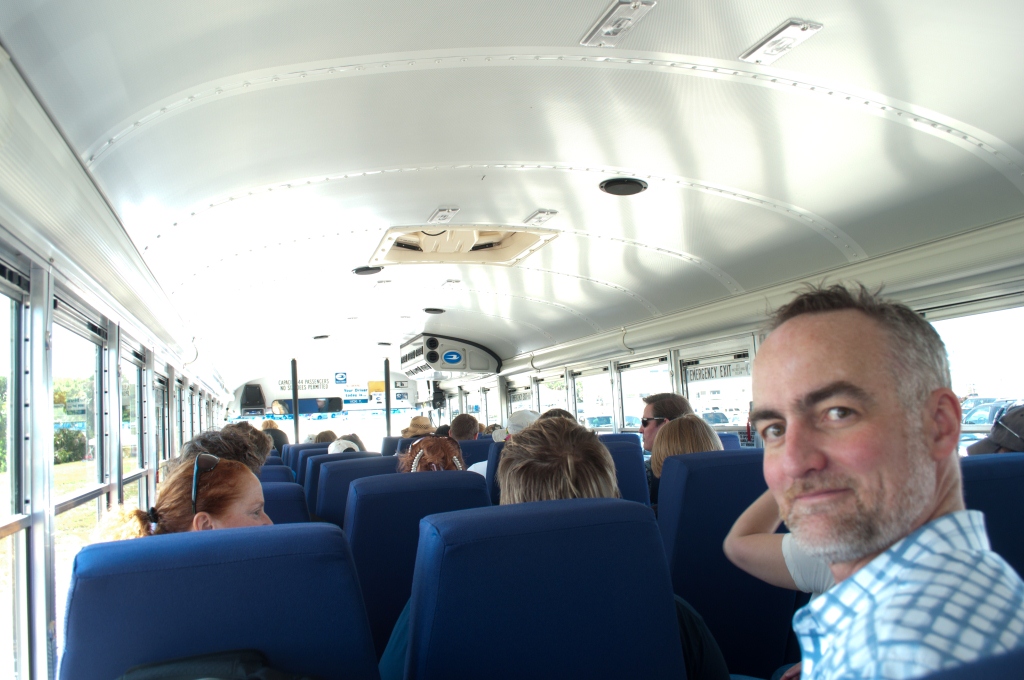 What's Rotating Service Structure?
The rotating service structure (RSS) provides protected access to the orbiter for installation and servicing of payloads at the pad, as well as servicing access to certain systems on the orbiter. The rotating service structure is 102 feet long, 50 feet wide, and 130 feet high. It is supported by a rotating bridge that pivots about a vertical axis on the west side of the pad's flame trench. The structure rotates through 120 degrees — one third of a circle — on a radius of 160 feet. Its hinged column rests on the pad surface and is braced against the fixed service structure. The structure is retracted before launch. – NASA
Three images below shows the retraction of RSS occurring just under 24 hours before launch.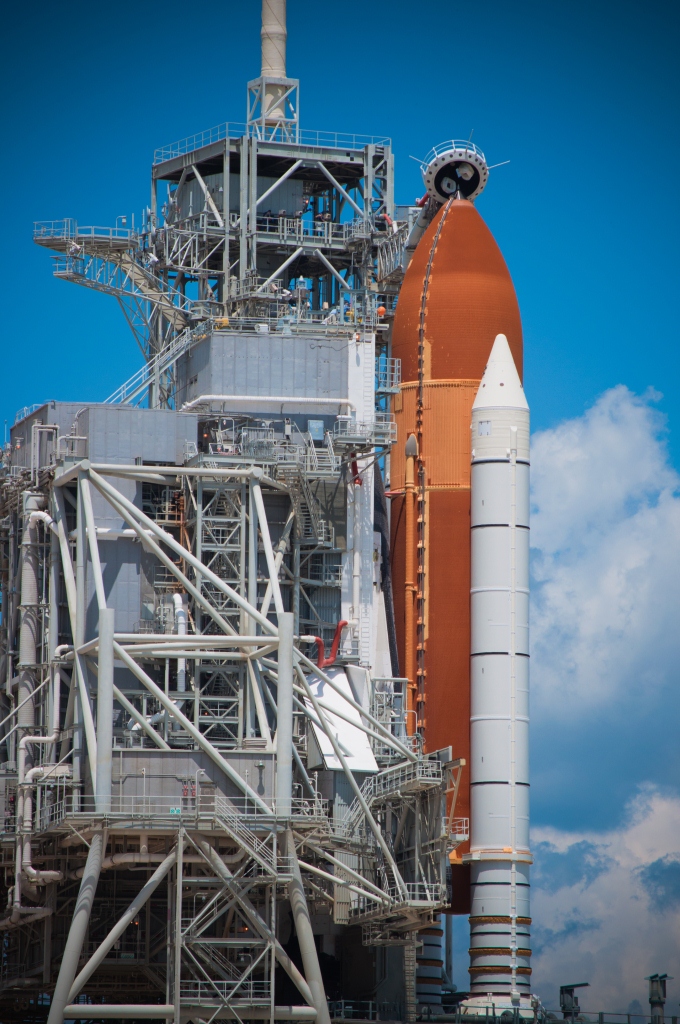 The retraction slowly reveals Endeavour (orbiter).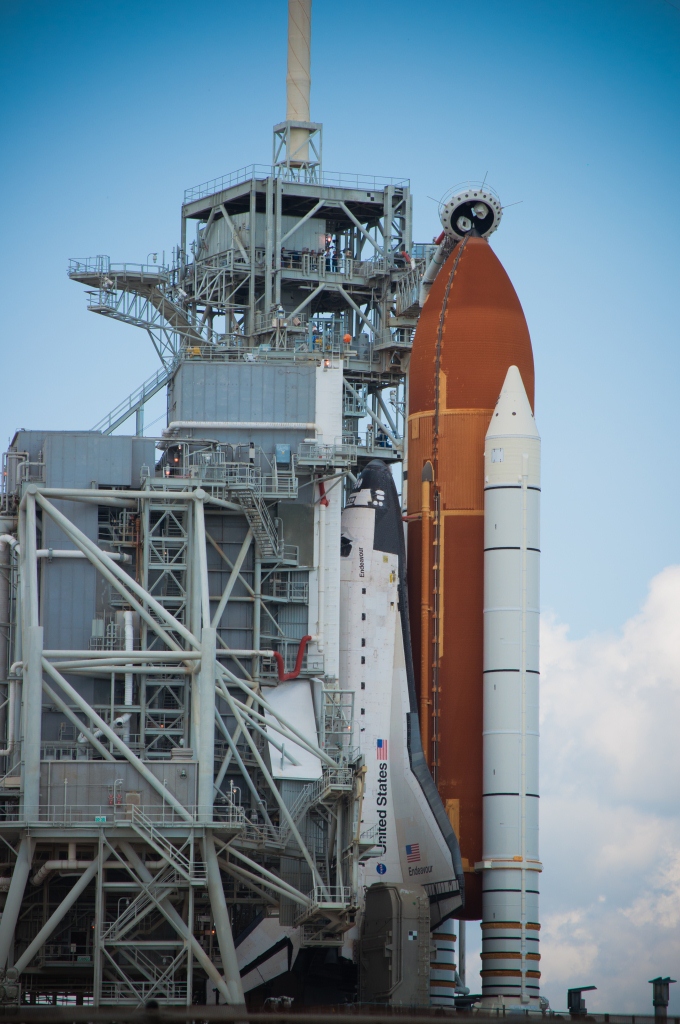 And the RSS retraction completes, revealing shuttle Endeavour in all her glory!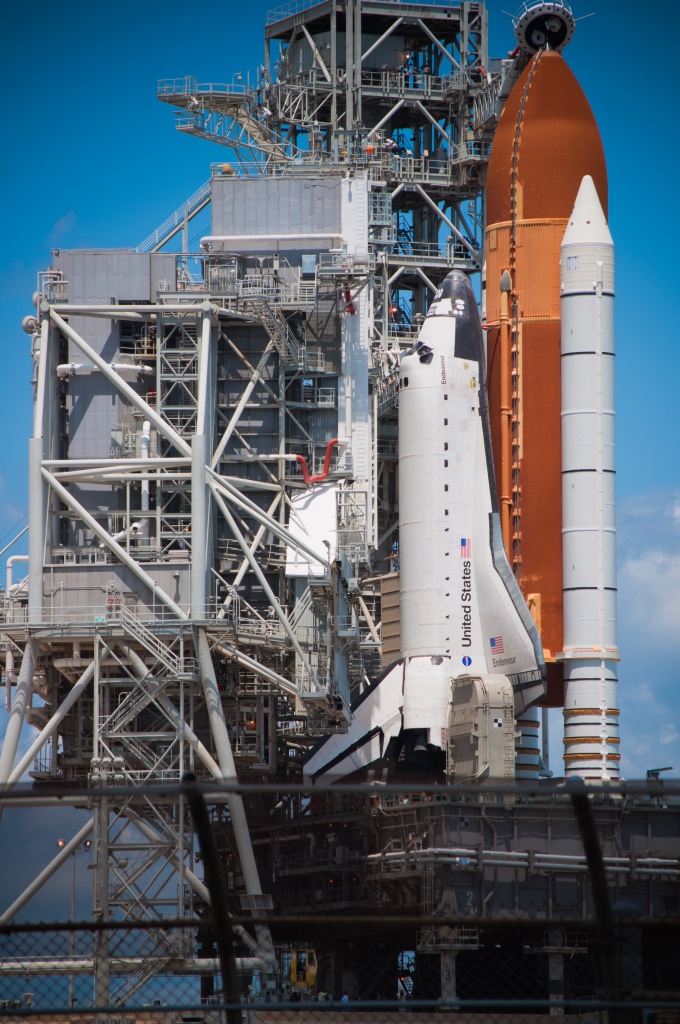 Thanks to NASA, we were allowed to spend more than an hour taking in the beauty of what was merely 600 yards away! Obligatory portrait shots were taken of each other, that's what space enthusiasm does to you.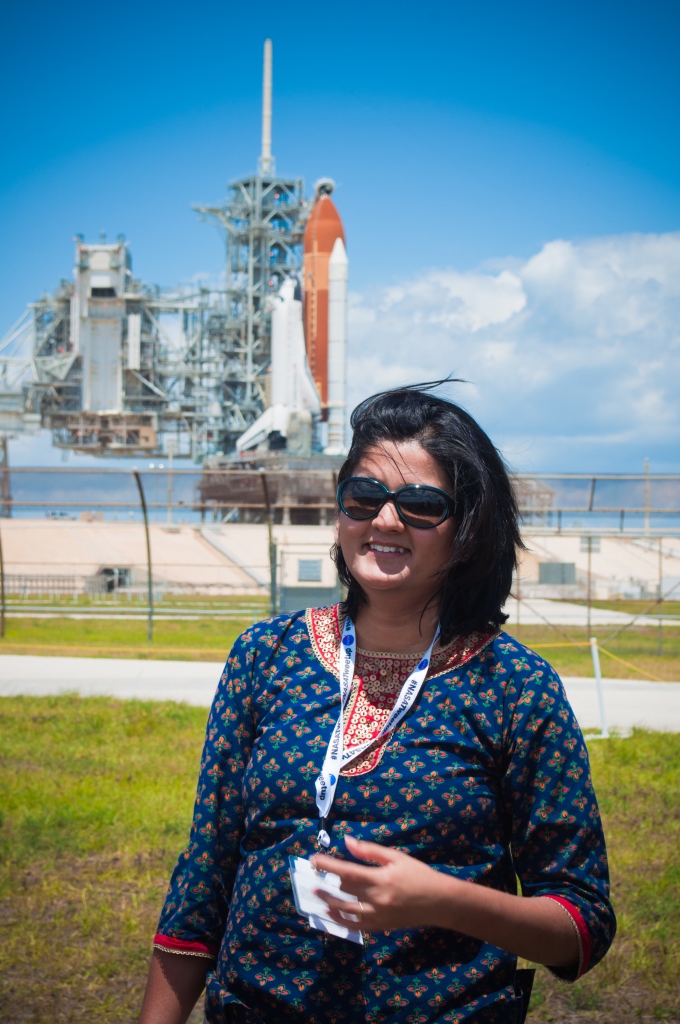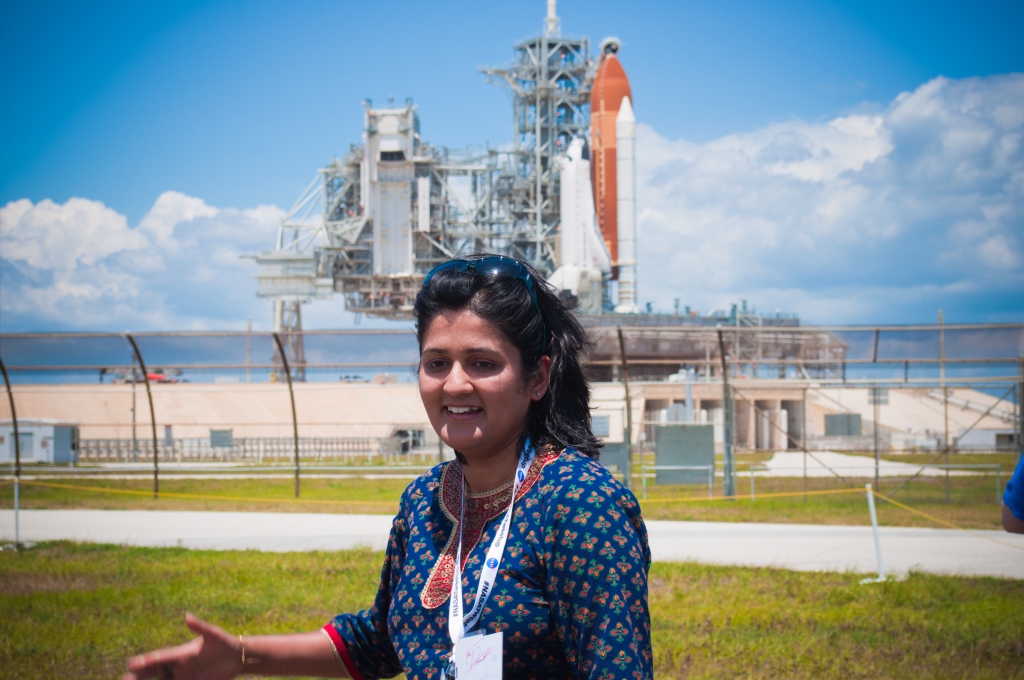 Day 4: The Lift Off!!!
The final and most important day began very early in the morning. To avoid huge traffic on launch day, I begin my journey to Kennedy Space Center at 1:30 am! Yes, you read it right. Bring on the caffeine and countless rounds of yawns.
Around 5:00am, we gathered to watch the Astrovan, with Astronauts in it, driving pass us towards Launch Pad A. There were laughs, giggle, shouts, claps etc. All signs of geeky excitements 😀
The excitements were quadrupled when the Astrovan literally stopped across us! I saw silhouette's of the Astronauts waving to all of us. It was Nirvana for me. A space Nirvana moment. Cheesy, right?  🙂
There were many more hours to kill before the launch time (8:56am EDT), and I took the opportunity to translate our surroundings with my camera. Photos below translates view of the orbiter from wee hours into daylight.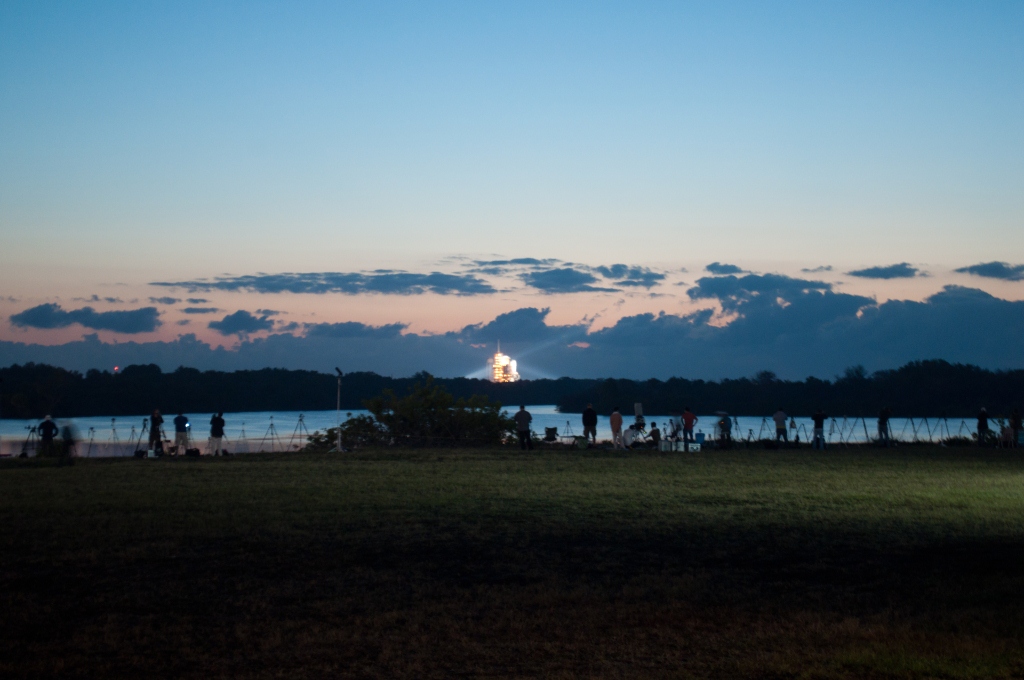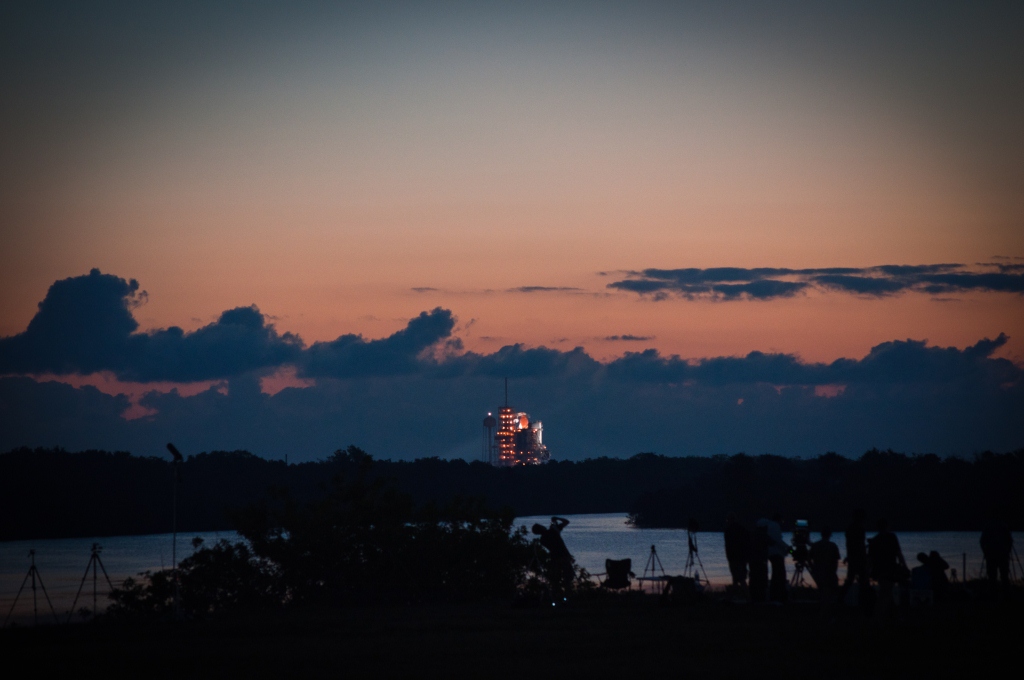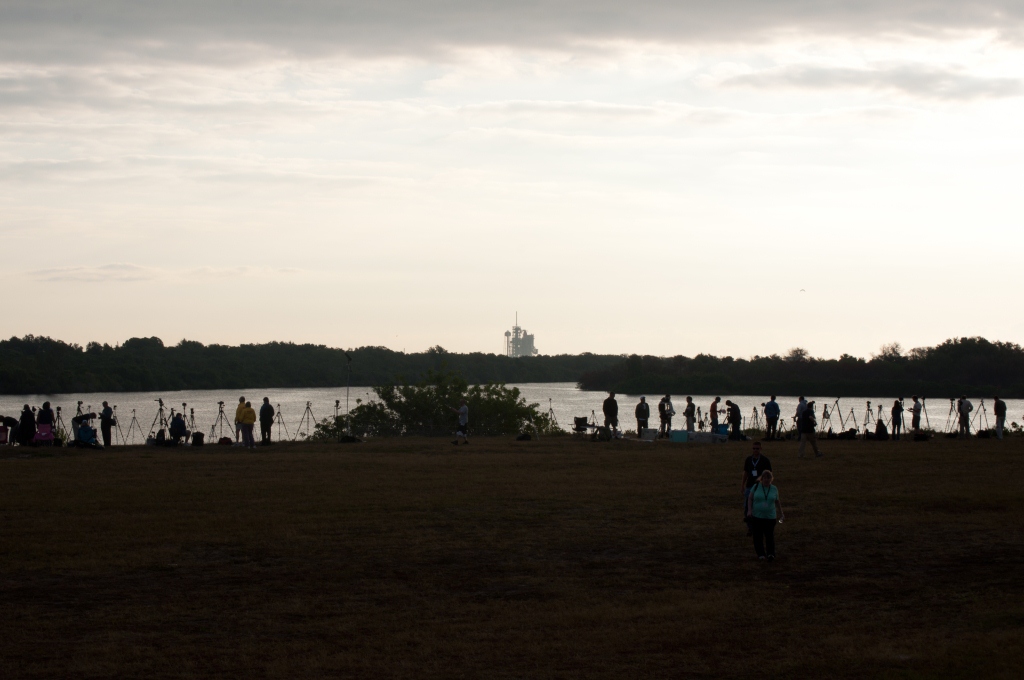 We were given bleachers at the Press Site where we spent our time re-acquainting with many more friends and like-minded space enthusiasts. Hi you all 🙂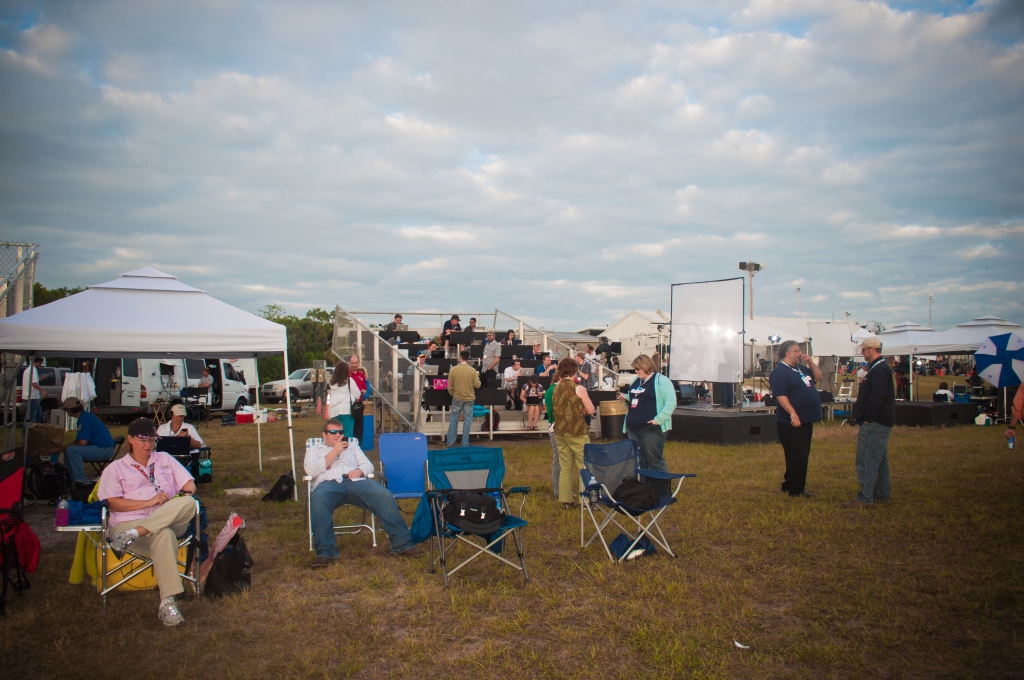 I couldn't have left NASA's ground without a photo with the iconic count-down time piece. This was taken 28 minutes and 58 seconds before Shuttle Endeavour's launch.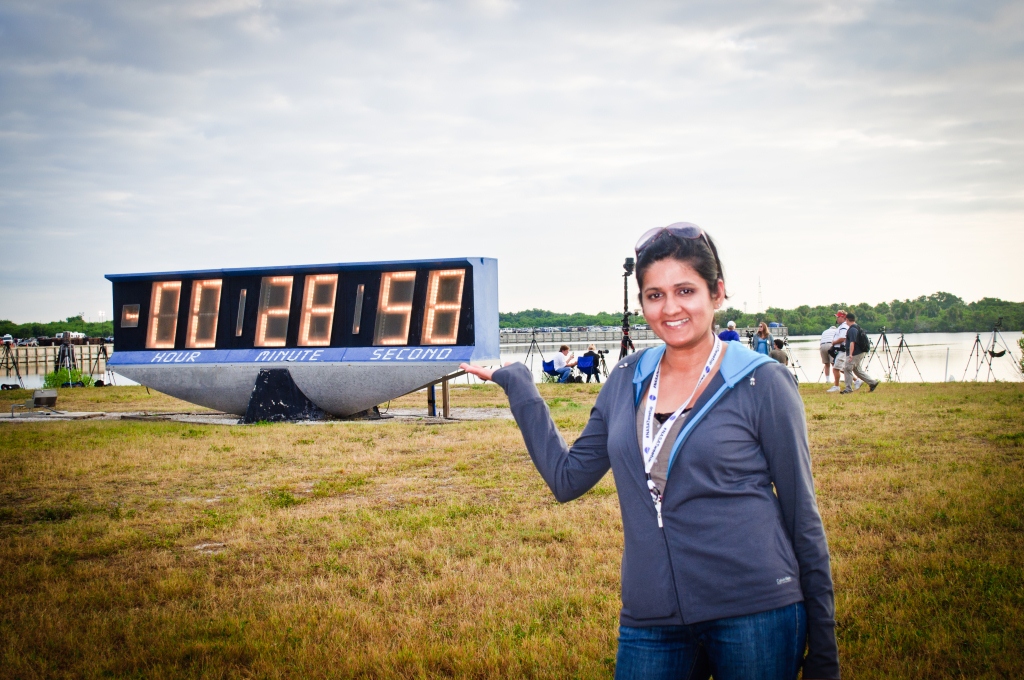 READY FOR LAUNCH PHOTOS? HERE WE GO 😀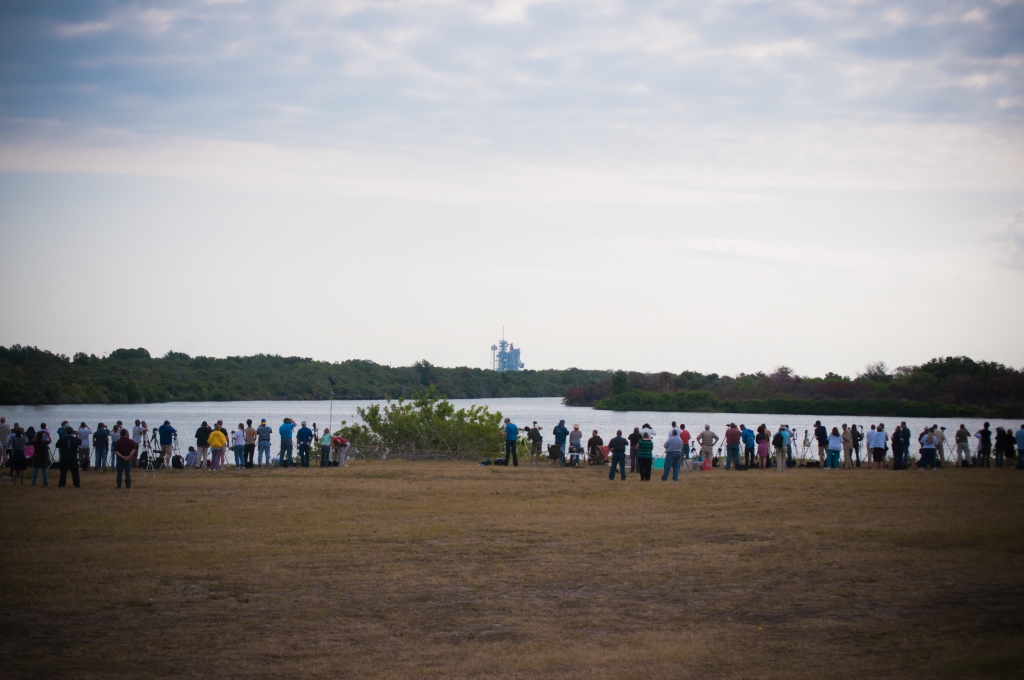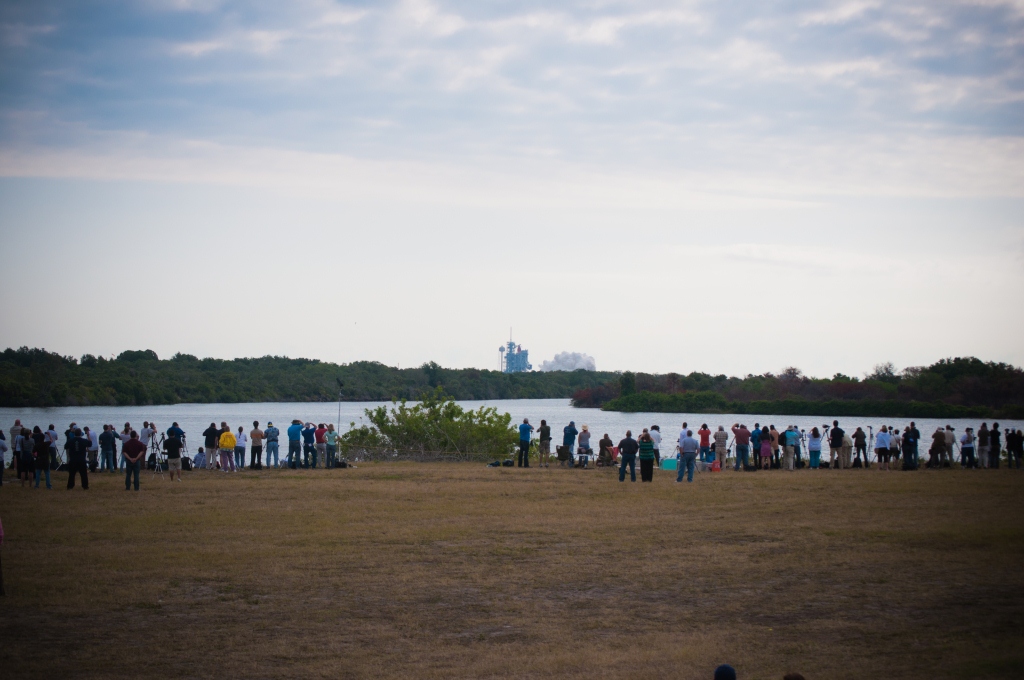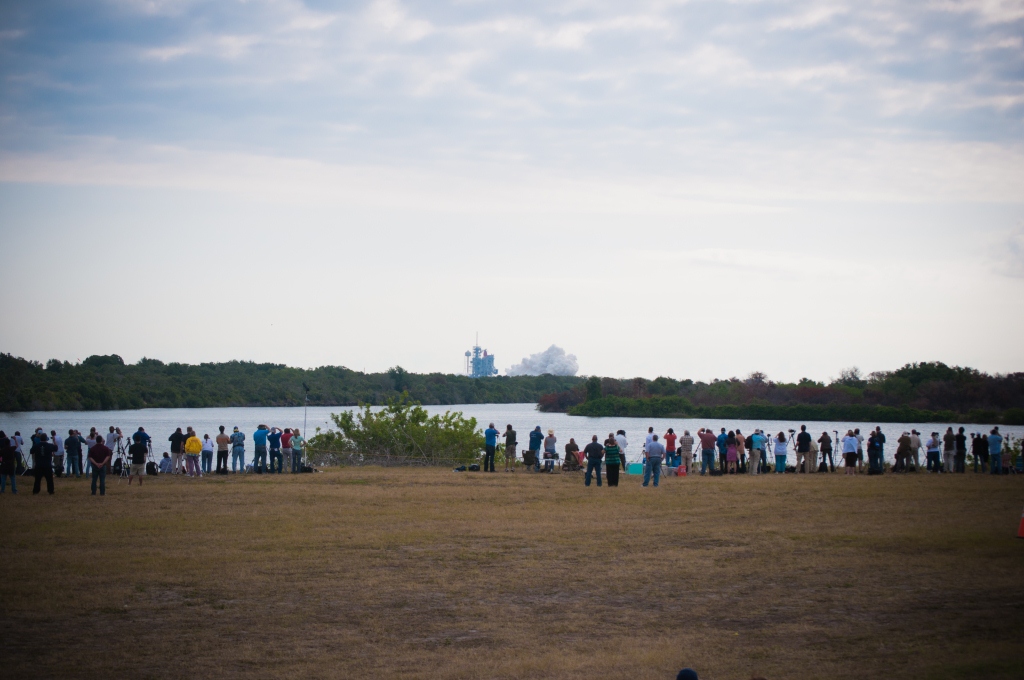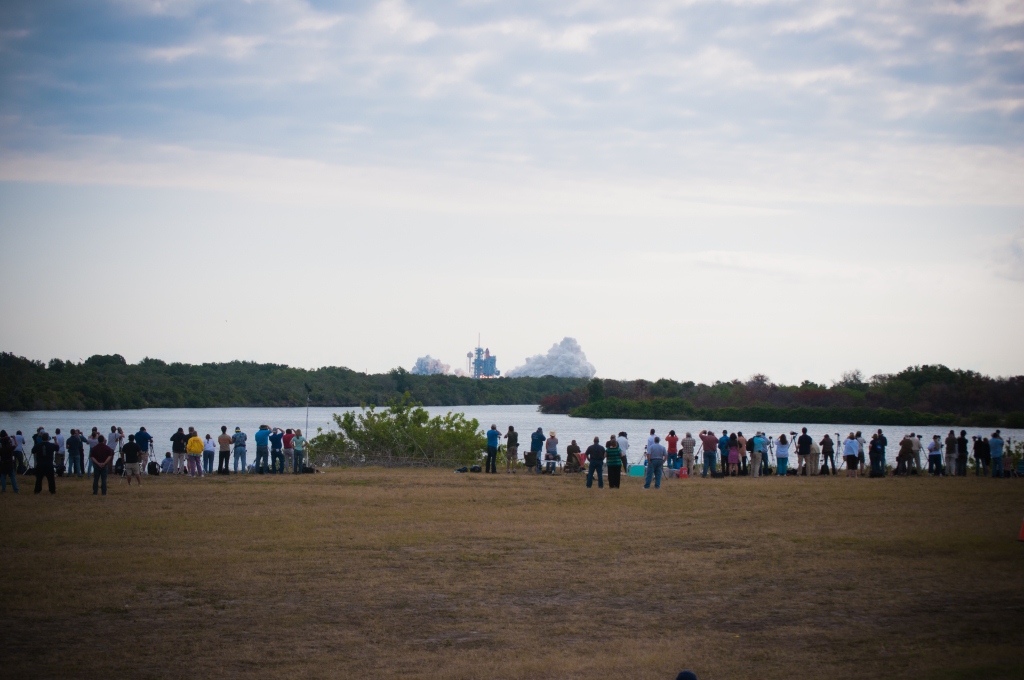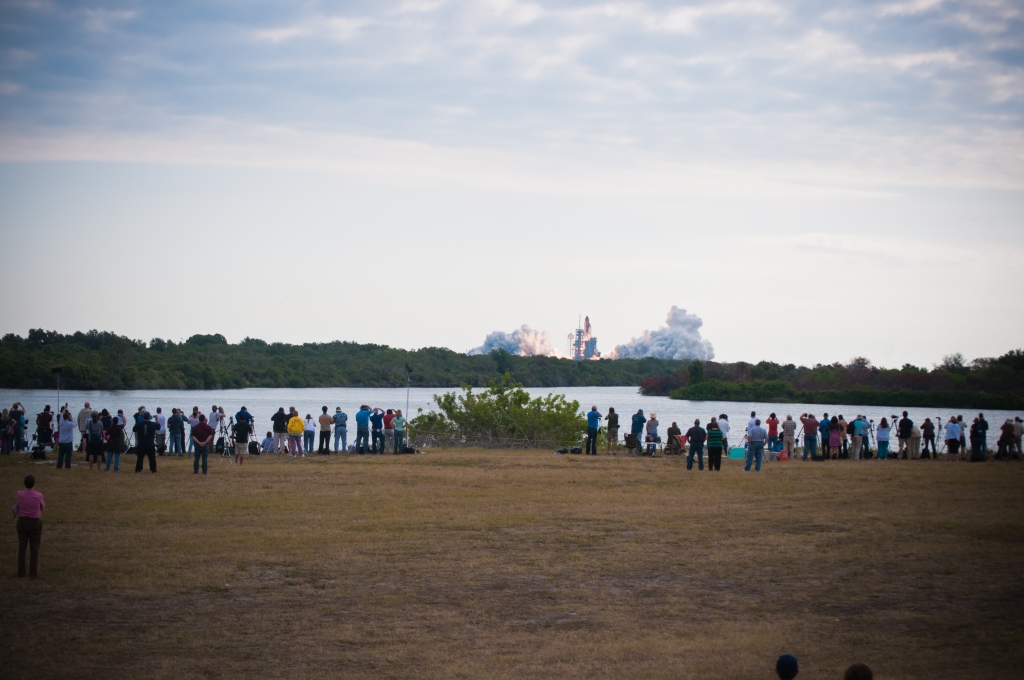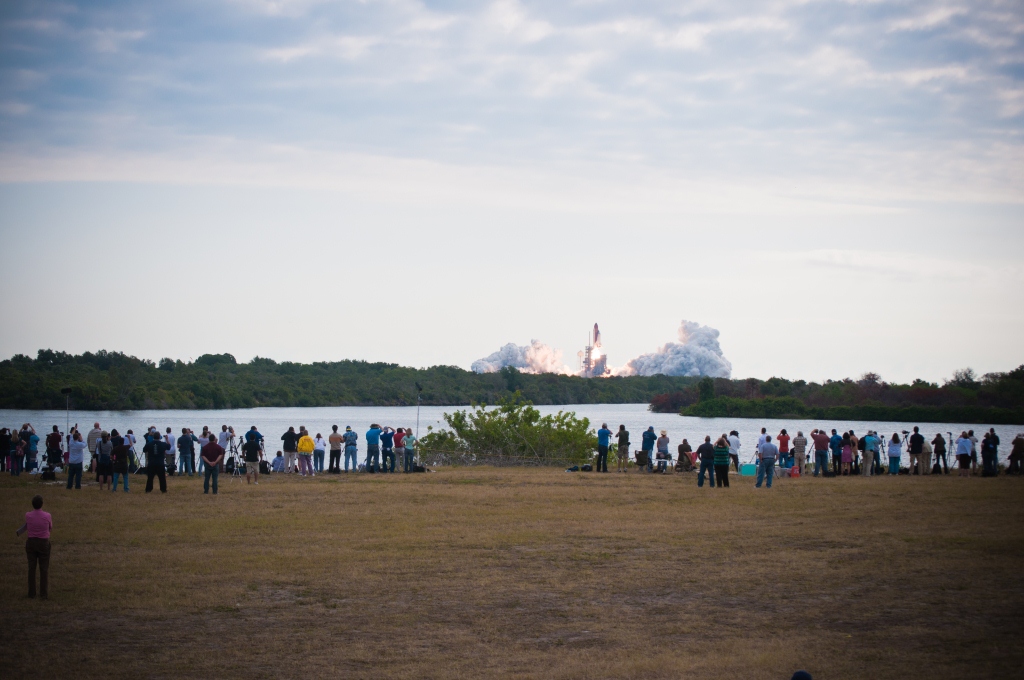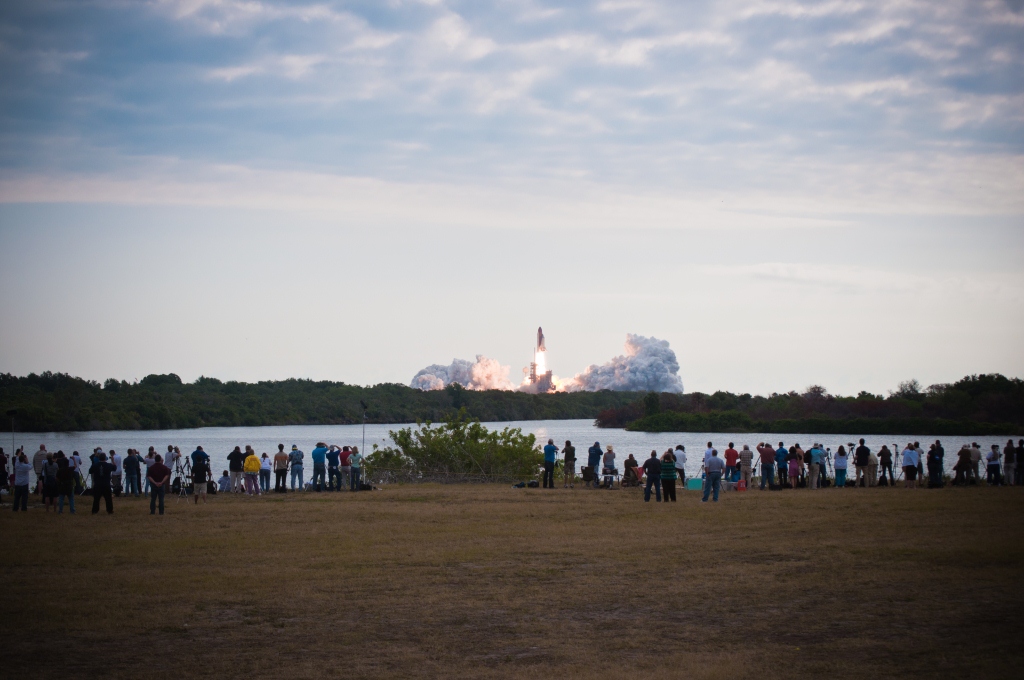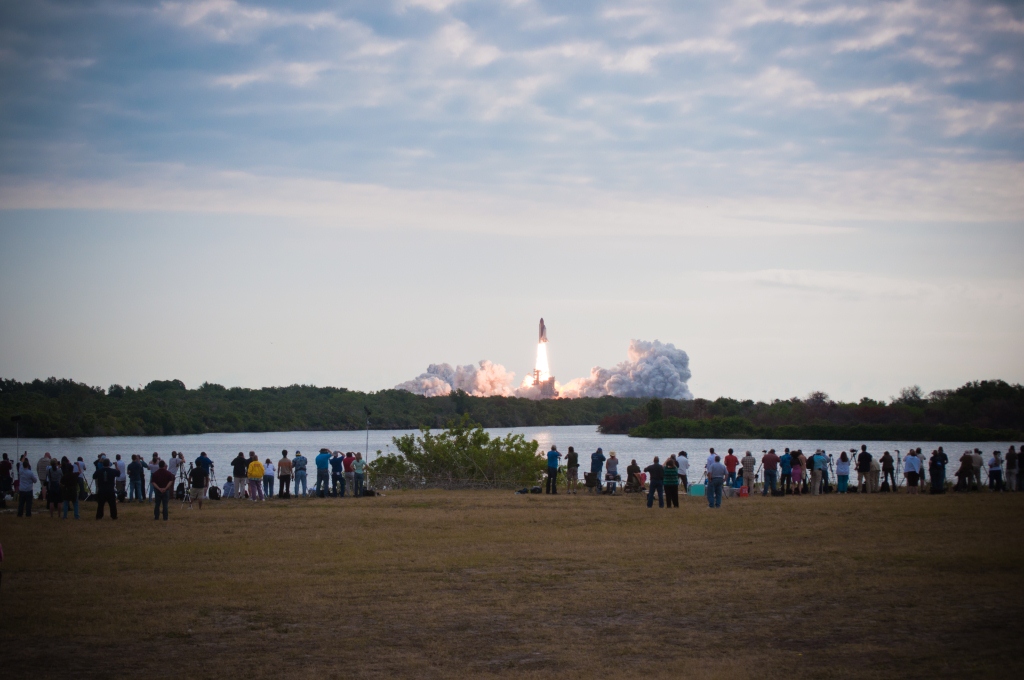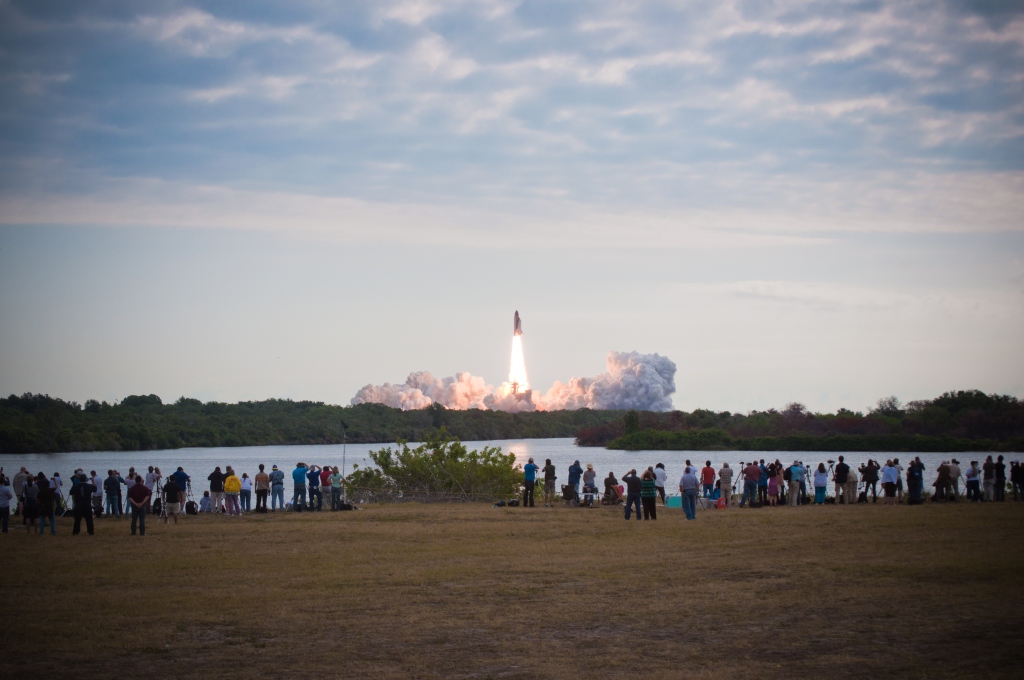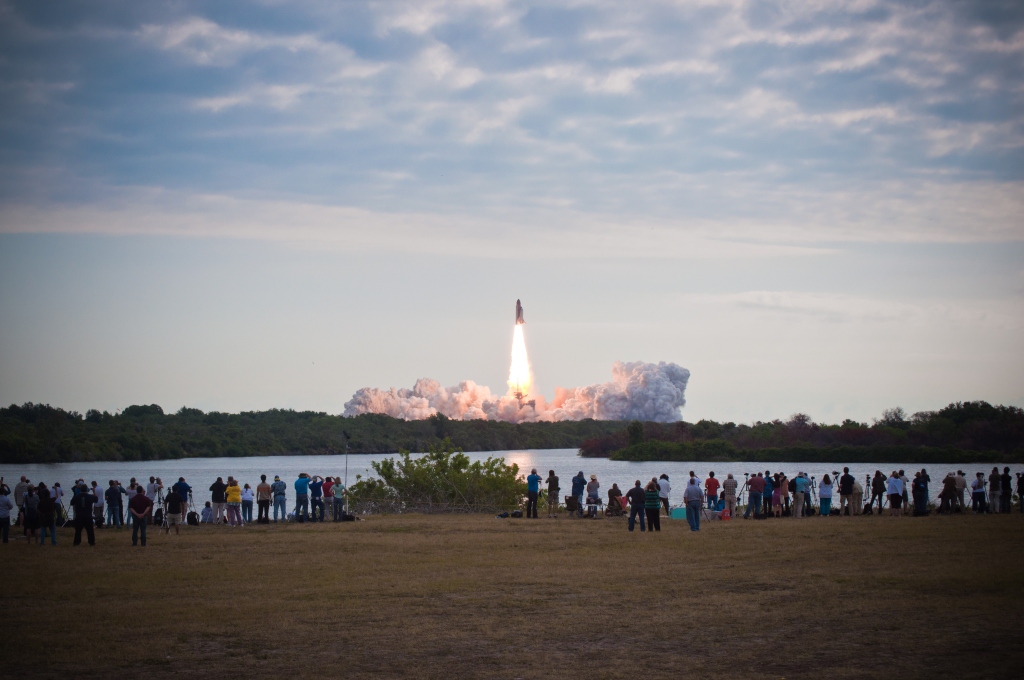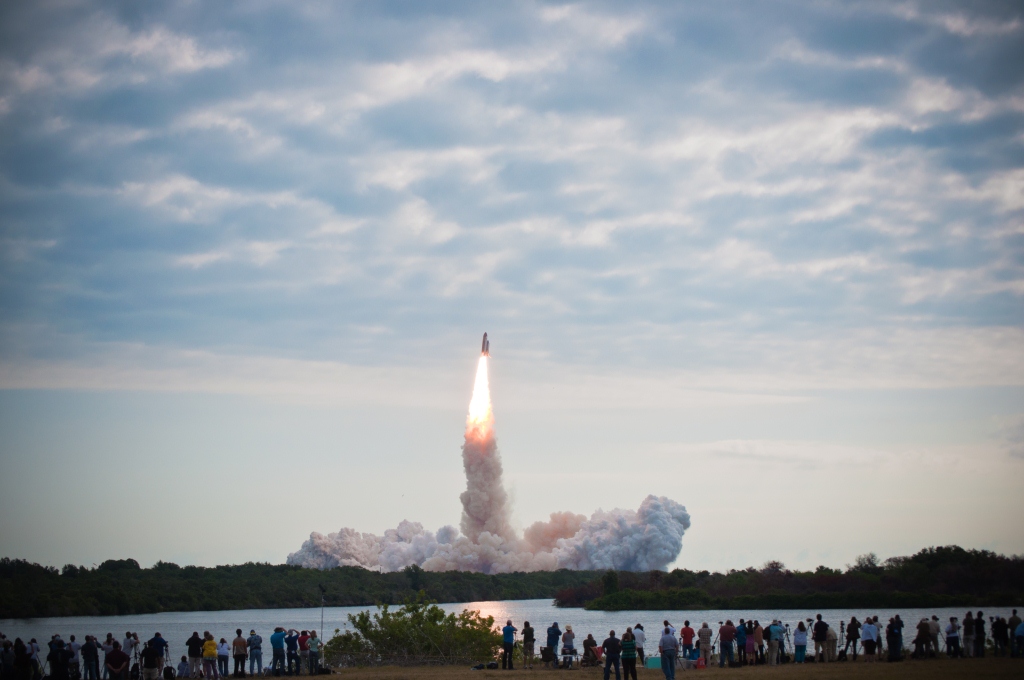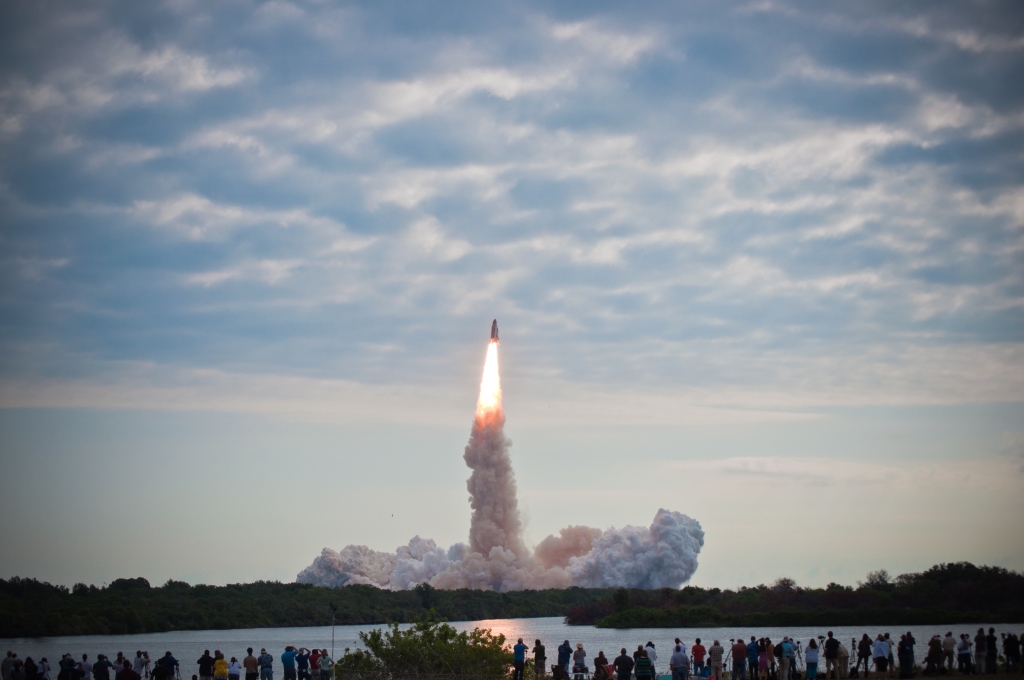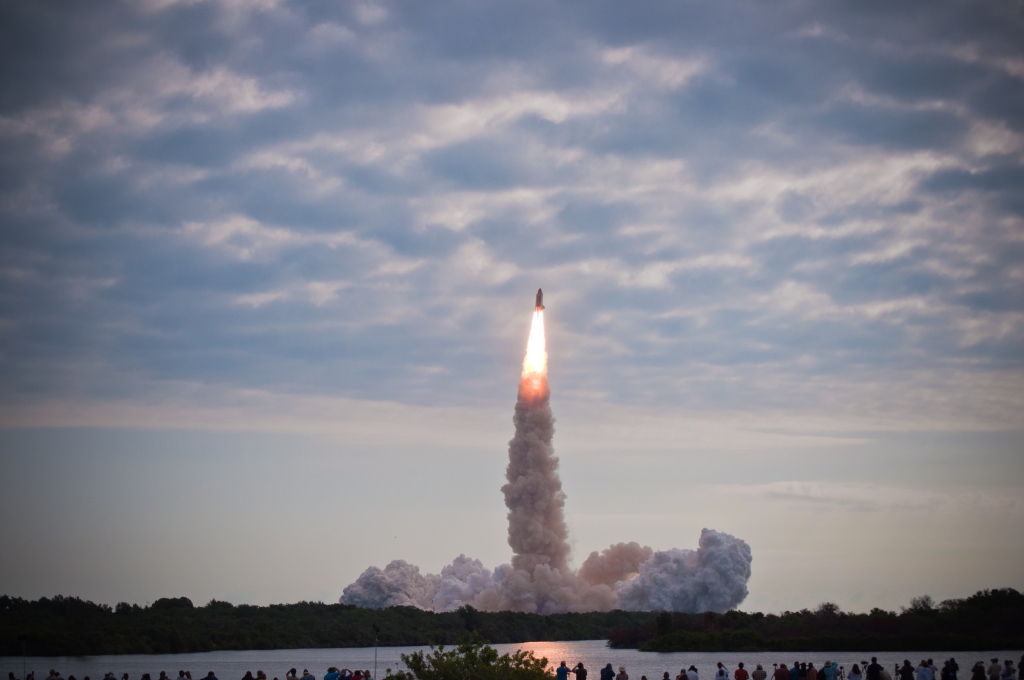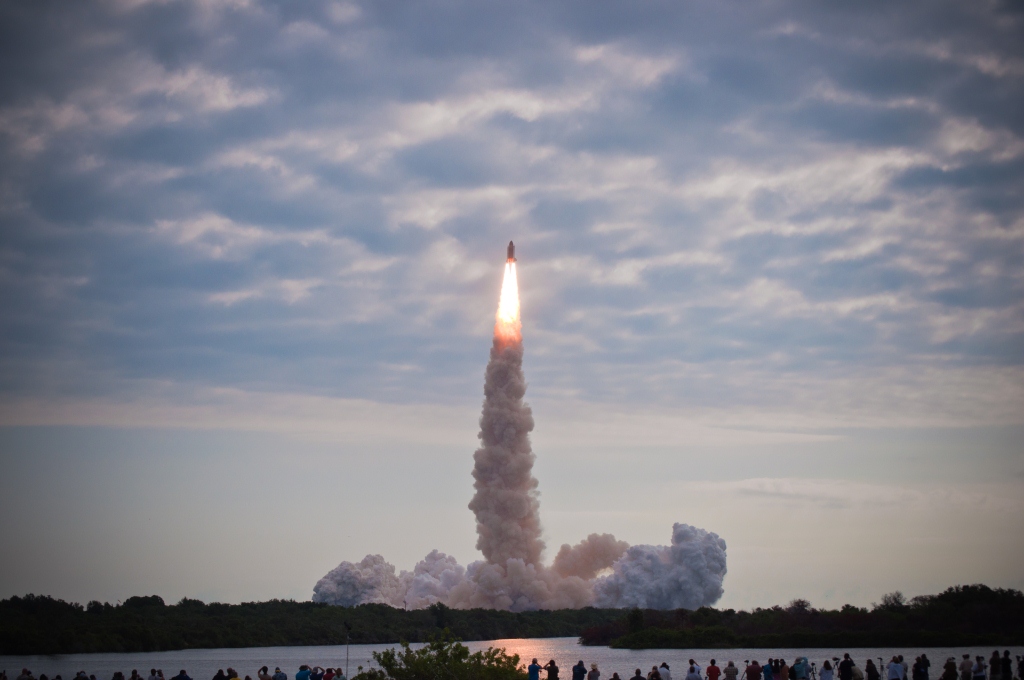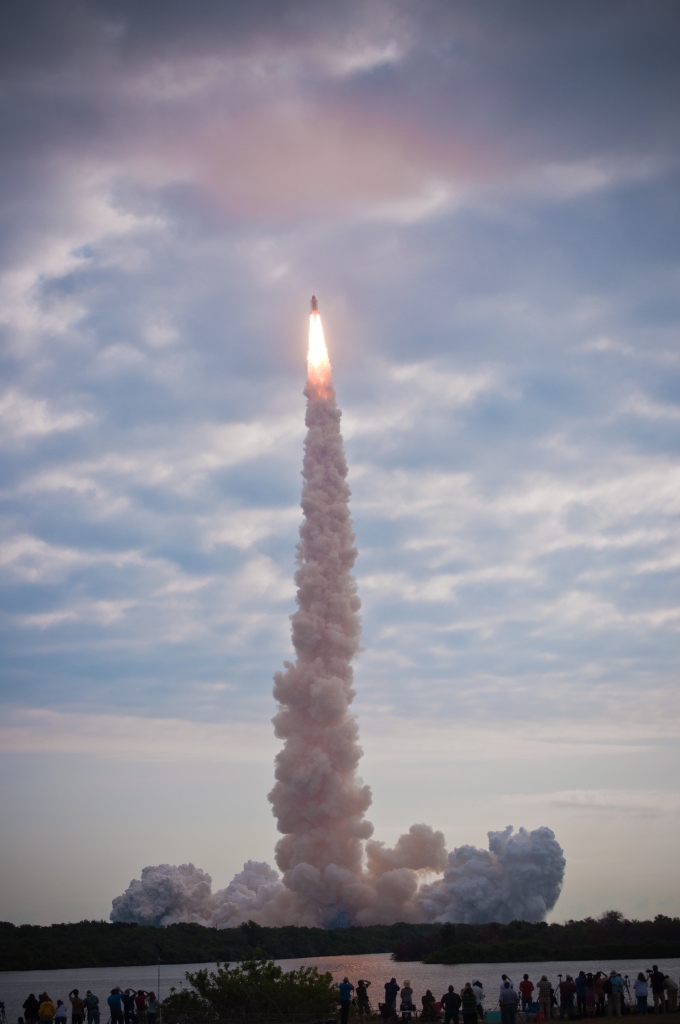 God speed Endeavour — see you on June 1st.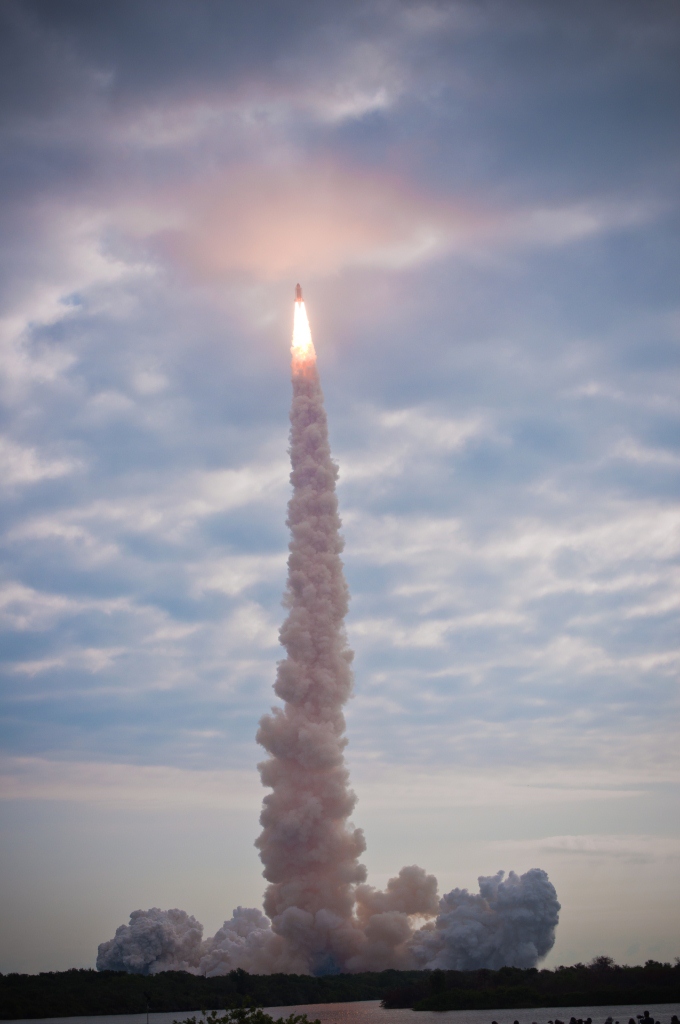 How was I gonna share raw thunderous sounds, feelings and emotions felt during a shuttle launch through photos? Well, I have a treat for you all. A video aired on MSNBC. I hope you enjoyed this journey as much as I have, sharing it with you 🙂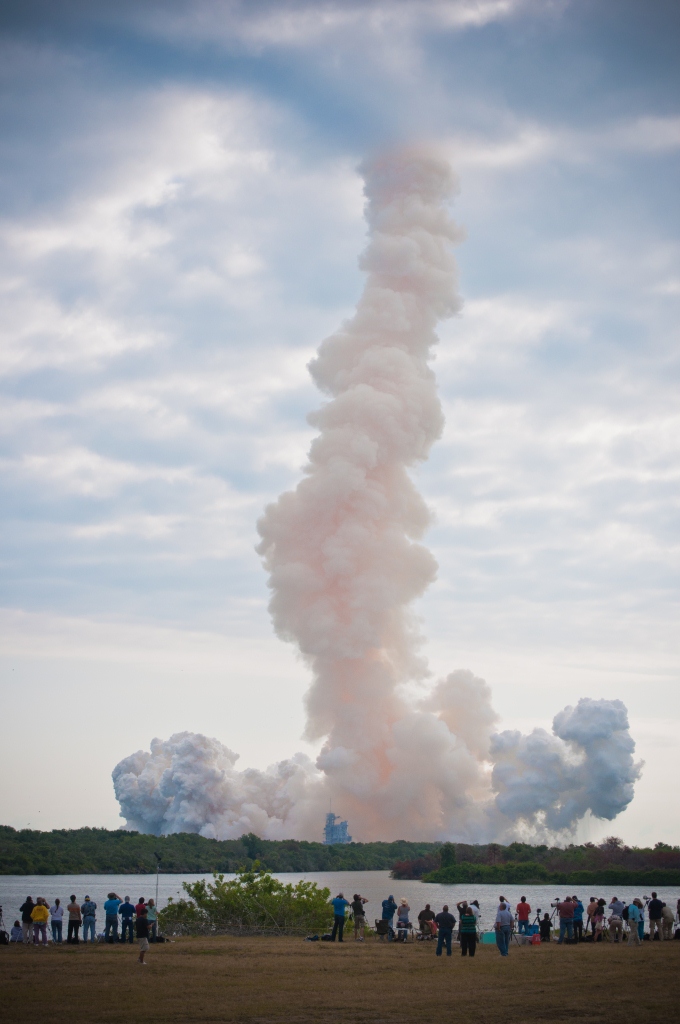 I can't say THANK YOU enough to NASA TWEETUP members Stephanie Schierholz, Beth Beck and every one else who made this a memorable event for their space enthusiasts. This is what I call a Social Media successful strategy 🙂
Are you a space enthusiast? NASA has Atlantis final manned launch date set for July 8th 🙂
STS-134 Astronauts Photo Credit: NASA
Video Credit: MSNBC