Yuri Alekseyevich Gagarin – Russian: Ю́рий Алексе́евич Гага́рин, Russian pronunciation: [ˈjurʲɪj ɐlʲɪˈksʲejɪvʲɪtɕ ɡɐˈɡarʲɪn]; (who am I kidding?) was a Soviet pilot and cosmonaut. He was the first human being to journey into outer space, when his Vostok spacecraft completed an orbit of the Earth on April 12, 1961.
Source: Wikipedia
If you are a first timer here on our blog, get to know us more. I've done some blog post on our previous visits to Kennedy Space Center: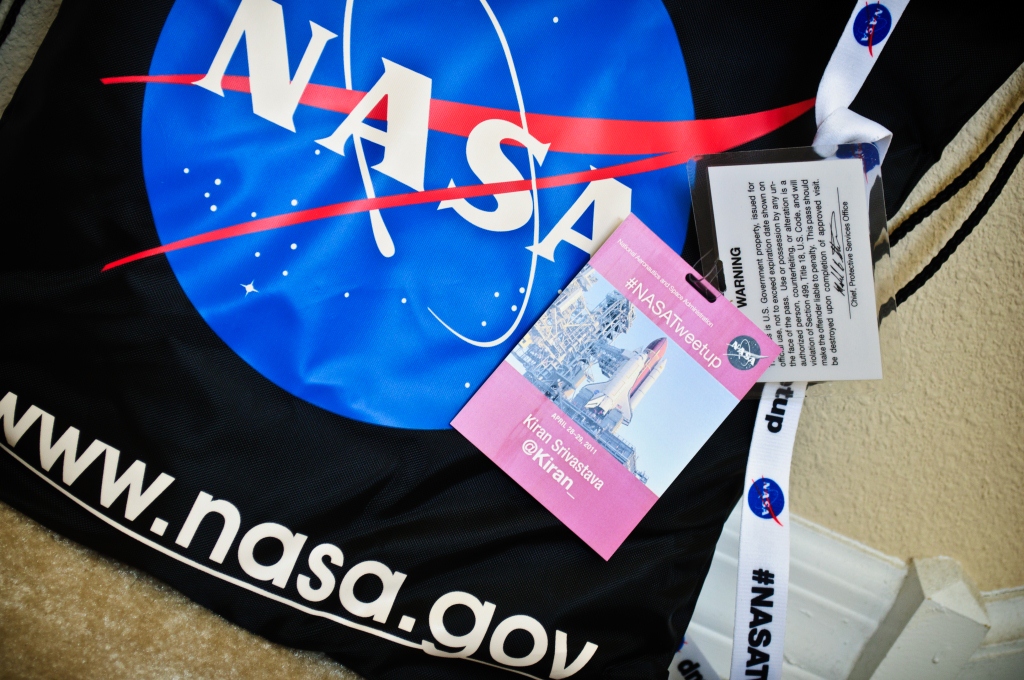 Albeit still in disbelief for being selected as one of Nasa's 150 TweetUp participants to watch Endeavour's final shuttle launch into space, I am just as excited as Sheikh Muszaphar Shukor would've been, when he was the first Malaysian selected to go into space.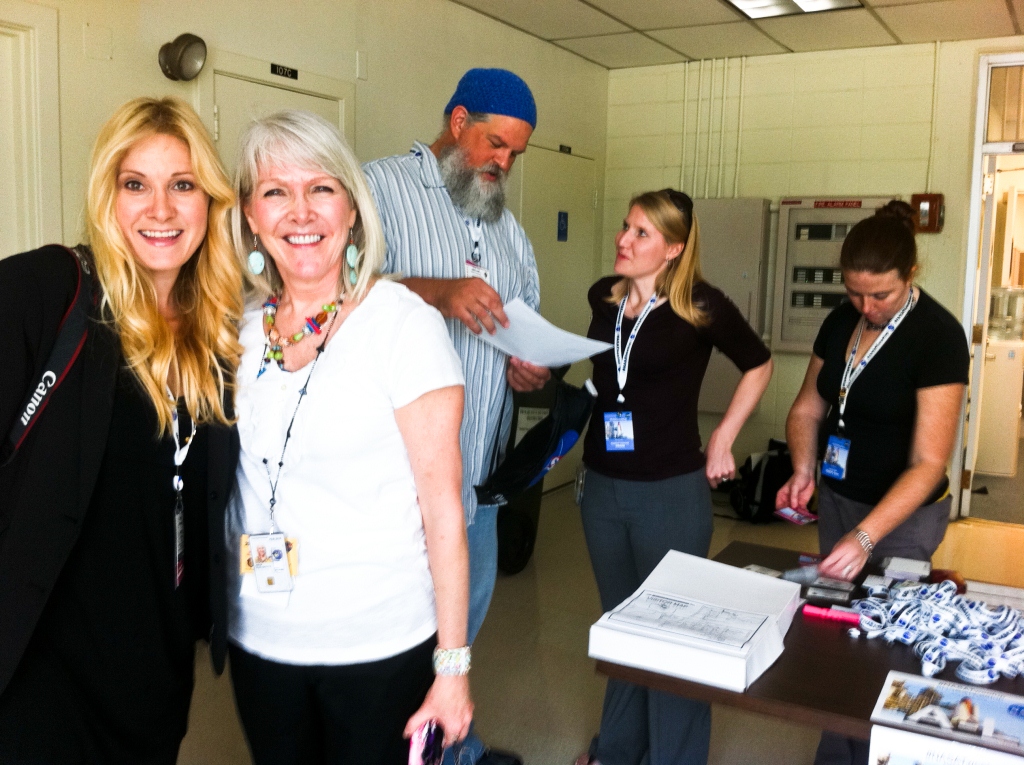 Yesterday's morning begin with a frantic drive to Kennedy Space Center. Frantic for the obvious reasons – I've never driven more than 50 miles away from my home, alone. While I thought blasting music while driving would substantially muster enough courage to brave the dreaded driving, exciting thoughts of finally realizing my dream of seeing a live shuttle launch made me even braver to conquer the journey.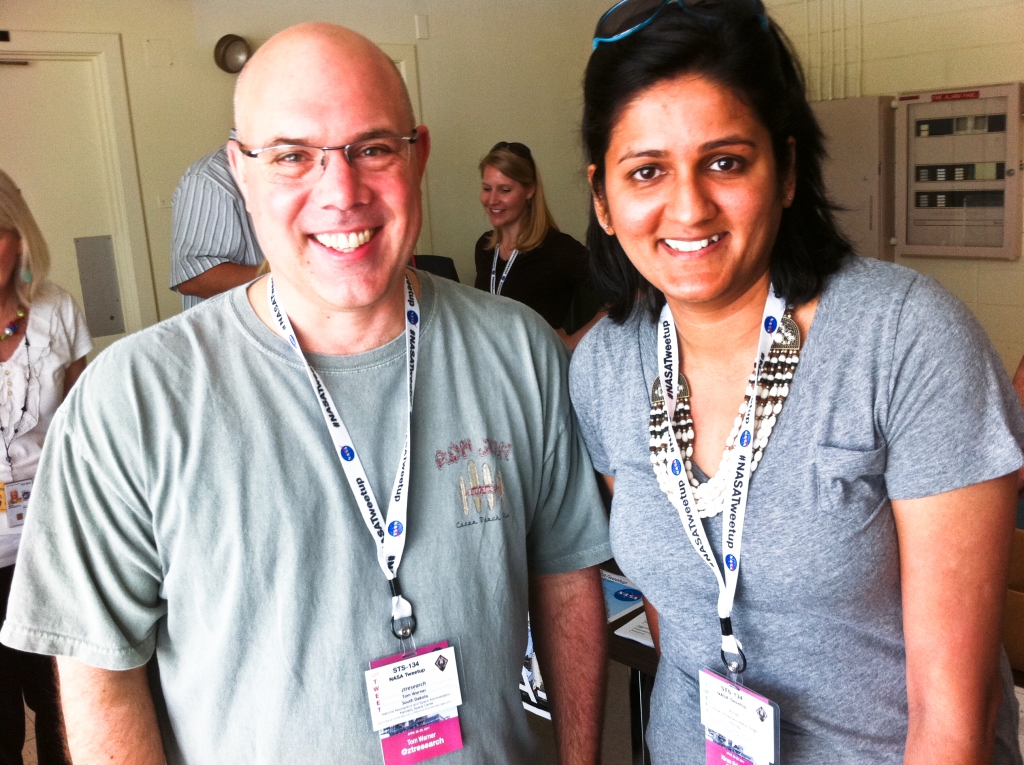 Made it at the Press Site just in the nick of time, and ran into wonderful tweeps that are just as excited as me. Can you tell? 🙂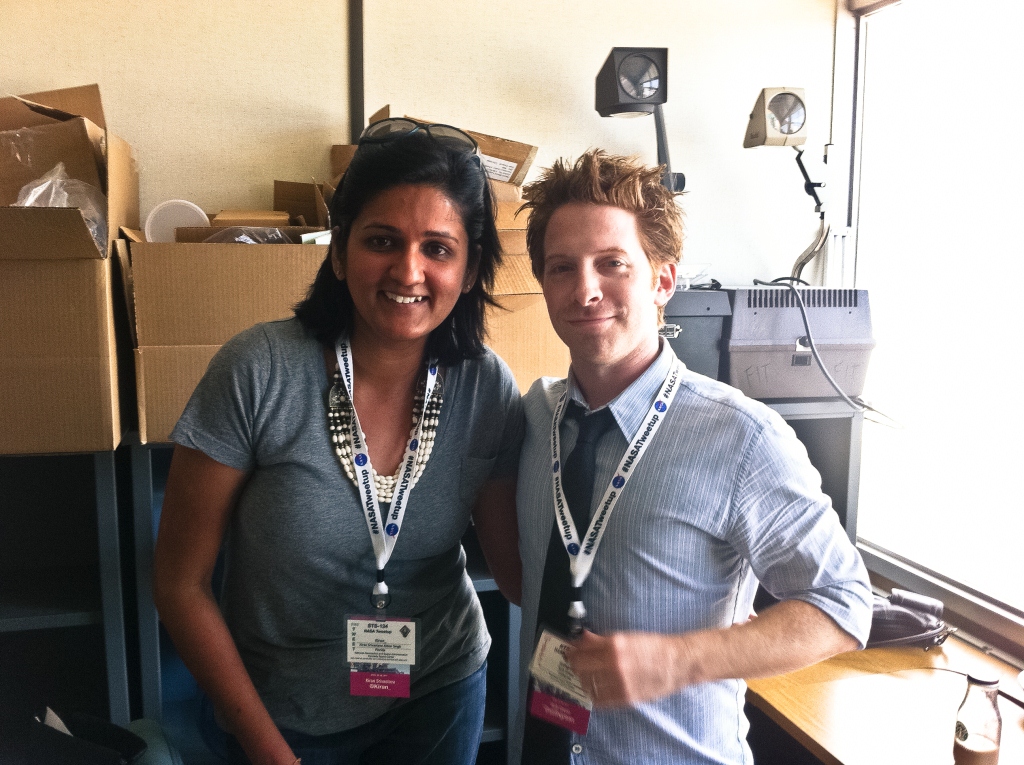 Of course, had to pleasure of running into (literally!) Seth Green! No introduction needed, but he is an American actor 🙂 First Michael Jordan, now Seth Green? How are the lucky stars in my favor, I can never fathom.
Signing off as official Nasa's STS-134 TweetUp participant and don't forget to catch my live shenanigans at Twitter & Facebook.