Florida – oh, how I love thee. The perks of living in Florida doesn't begin or end just being the Sunshine State with glorious beaches. We are fortunate to have Nasa Kennedy Space Center in our vicinity. Naturally, it was a poignant and emotional moment witnessing shuttle Discovery's final flight into space yesterday. OK fine, I admit it was LIVE on NasaTV and I saw a teeny-tiny trail of shuttle launch in my backyard. That still counts as a live experience in my book 😉
Being it was an epic event, many people flocked to main roads for a closer view. Can you imagine the return traffic after launch? One word to describe: UNIMAGINABLE. For a space enthusiast, I guess this is a small inconvenience to pay in order to experience a view of a lifetime.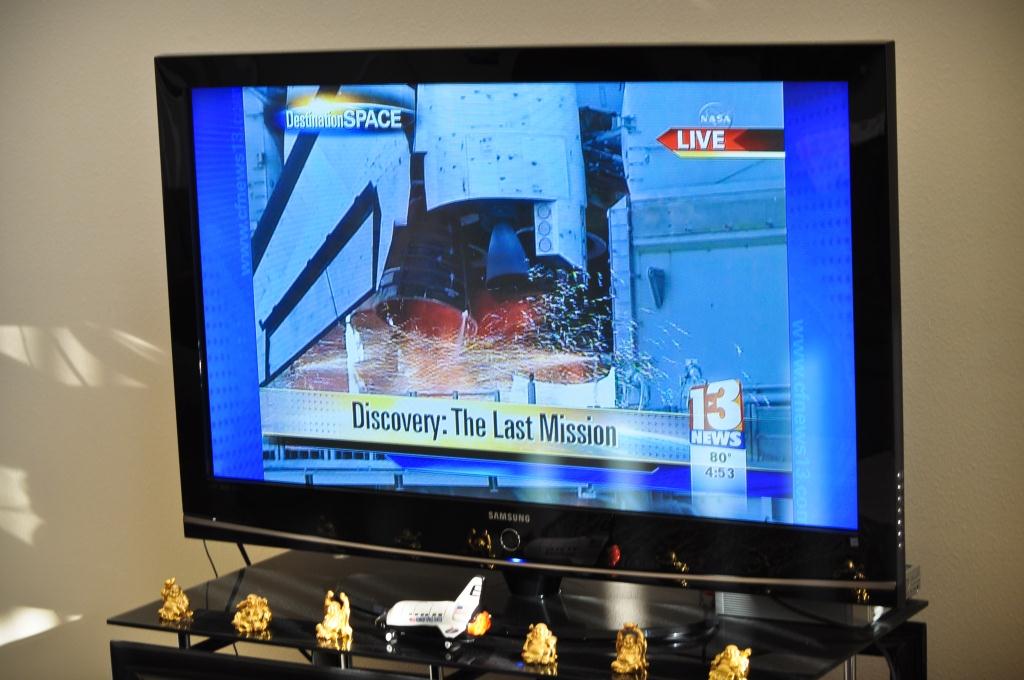 A live TV was made do. Better something than nothing.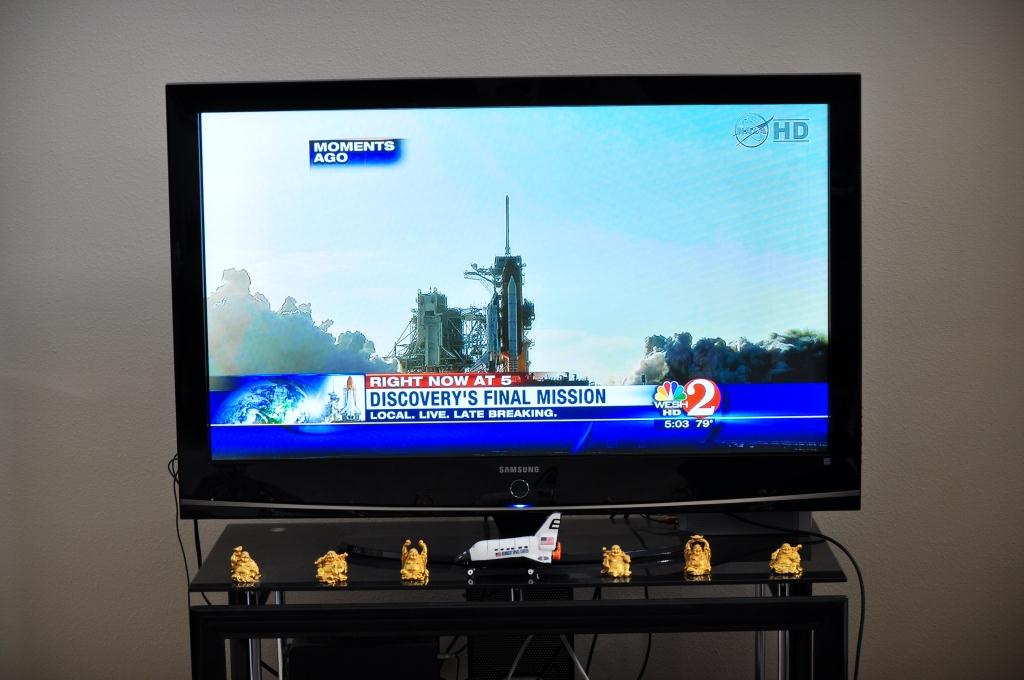 Fun fact: I know so much about space programs. Sometimes I wonder how different life would have been if I'd major in Engineering during college?
Lift off!
Go Discovery 🙂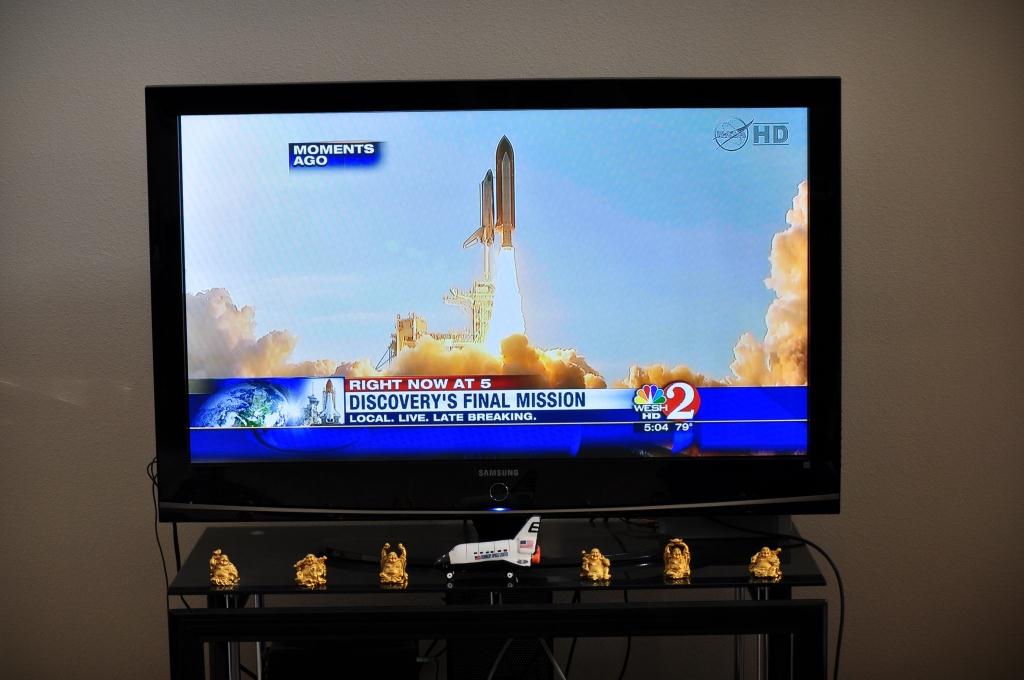 I get nervous in the first few minutes of lift-off and touch-downs. At this point, I sent a little prayer for safety and well being of brave astronauts.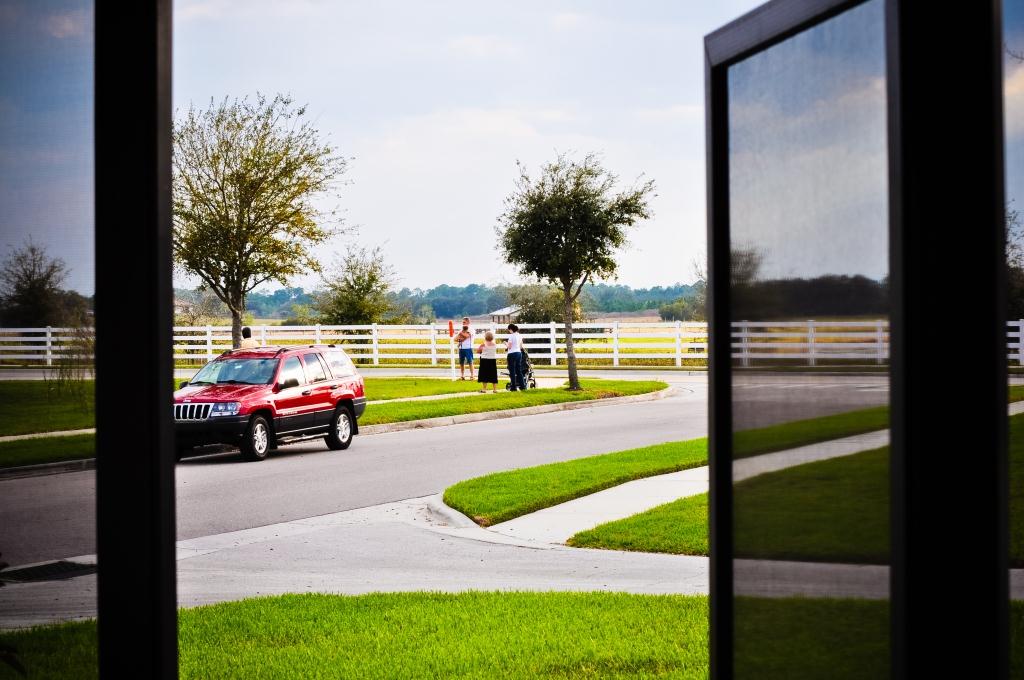 I was joined by my neighbors who waited patiently for shuttle lift-off. With a camera in tow, I took speedy shots of the live TV lift-off and practically dash out onto my lawn hoping for a view.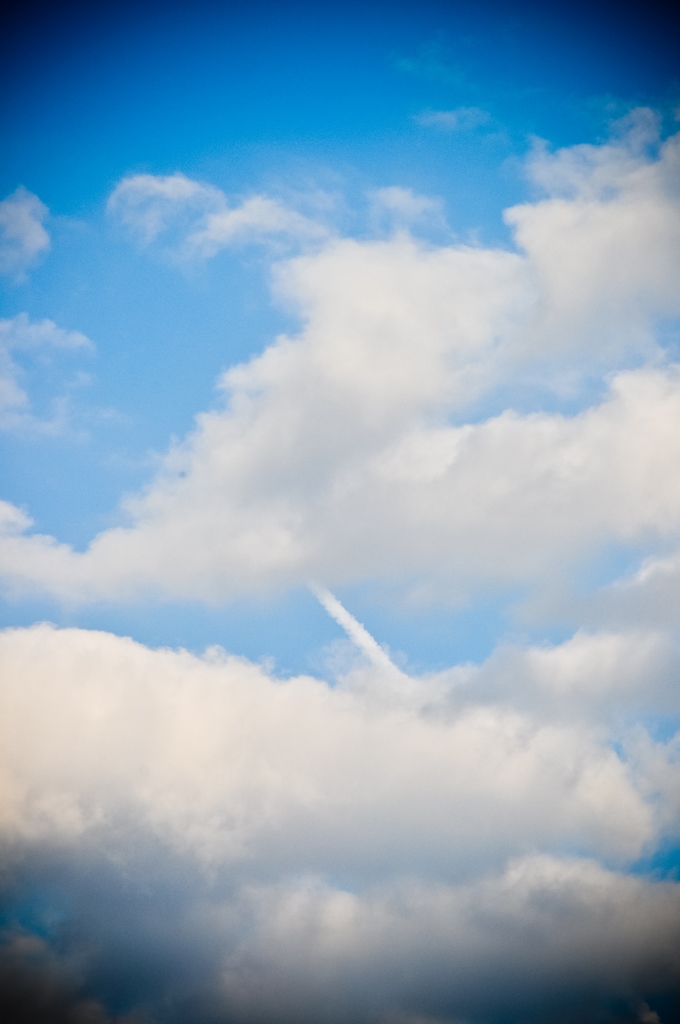 Fuzzy trail of Discovery's lift-off. Isn't it a beauty? 🙂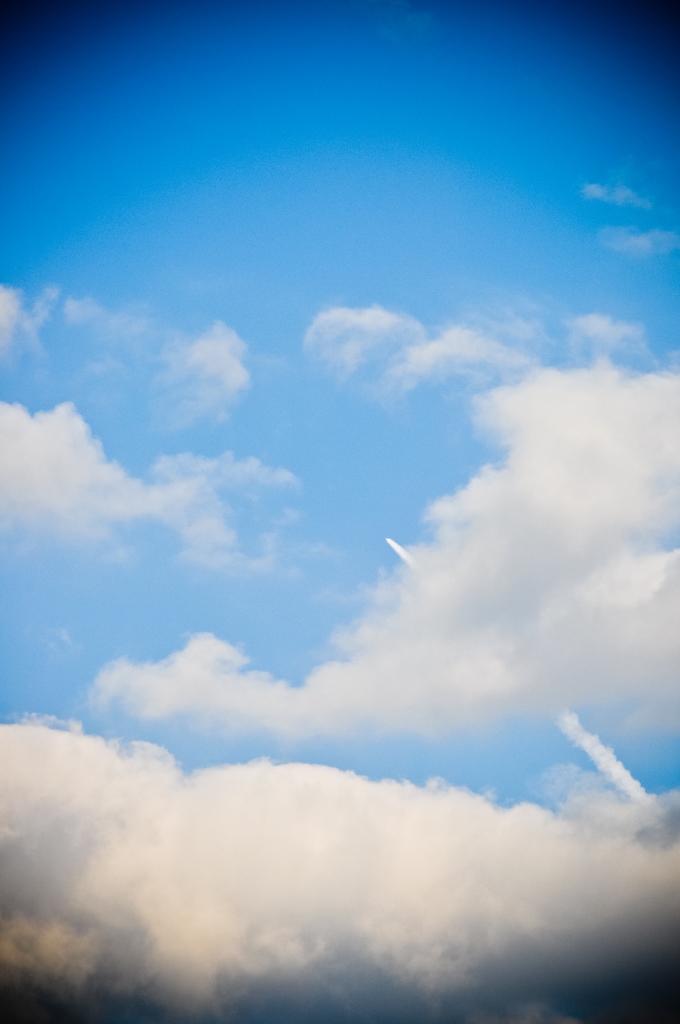 Wish I had a telescope.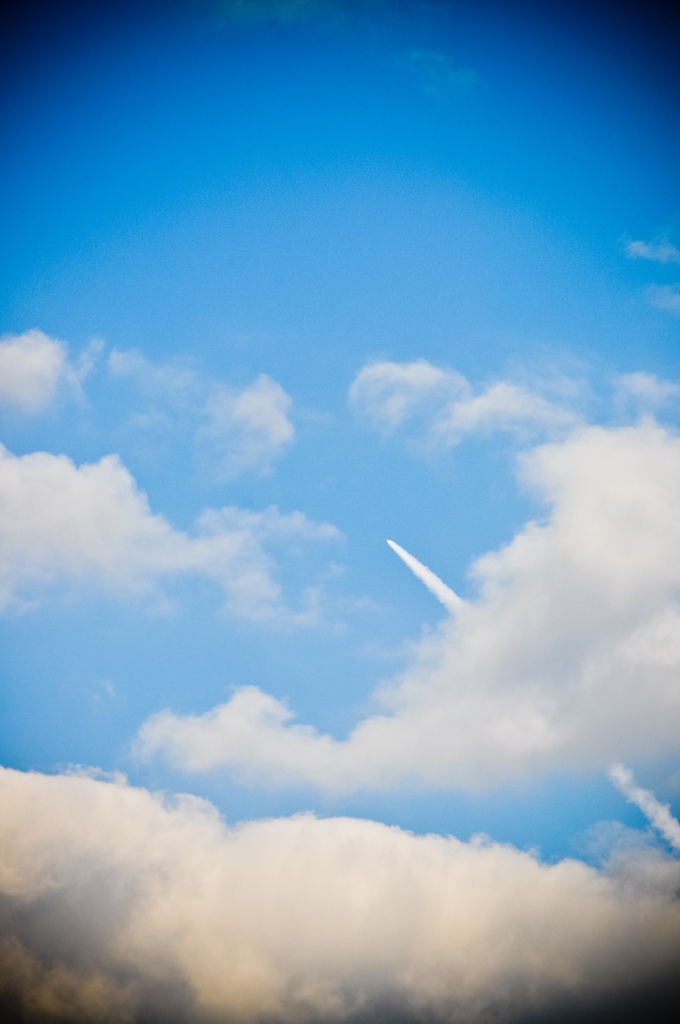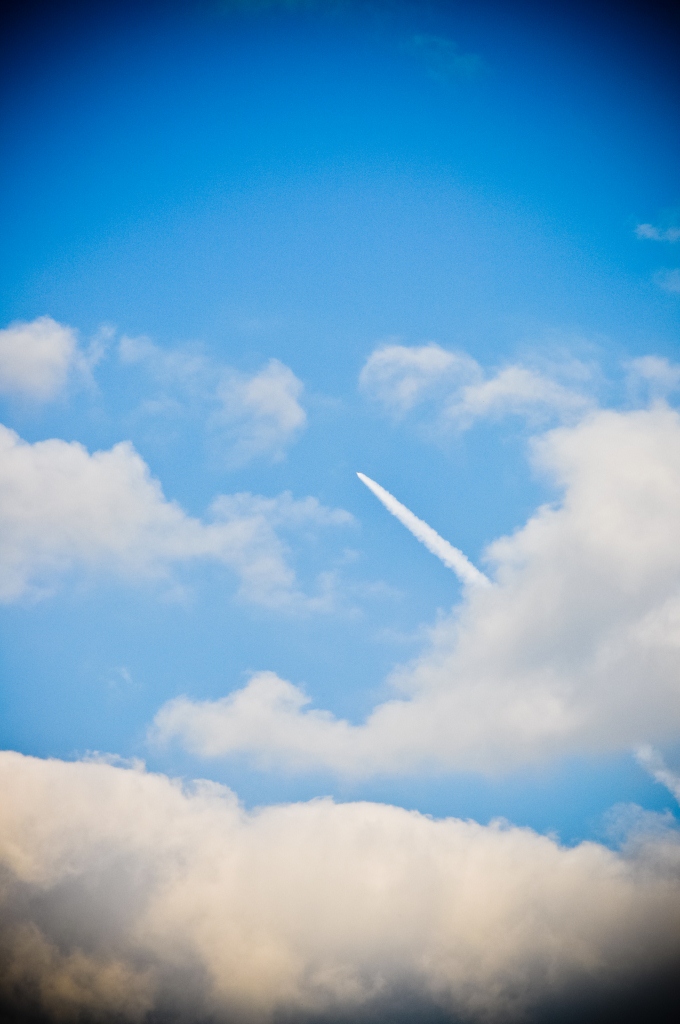 Glad my camera manage to record this historical moment.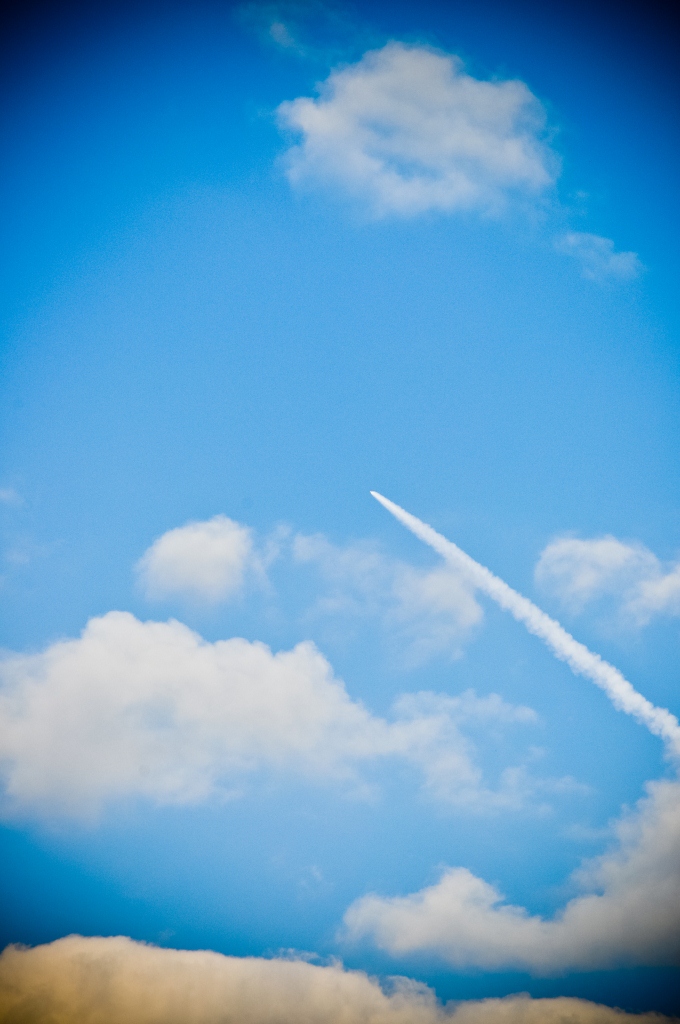 Though the image quality is grainy and fuzzy, I hope you enjoyed these photos that might have nudged me (or yourself) further into space program – I hate to see the end of space exploration. There is so much more research and discoveries to explore. I sound nerdy 😉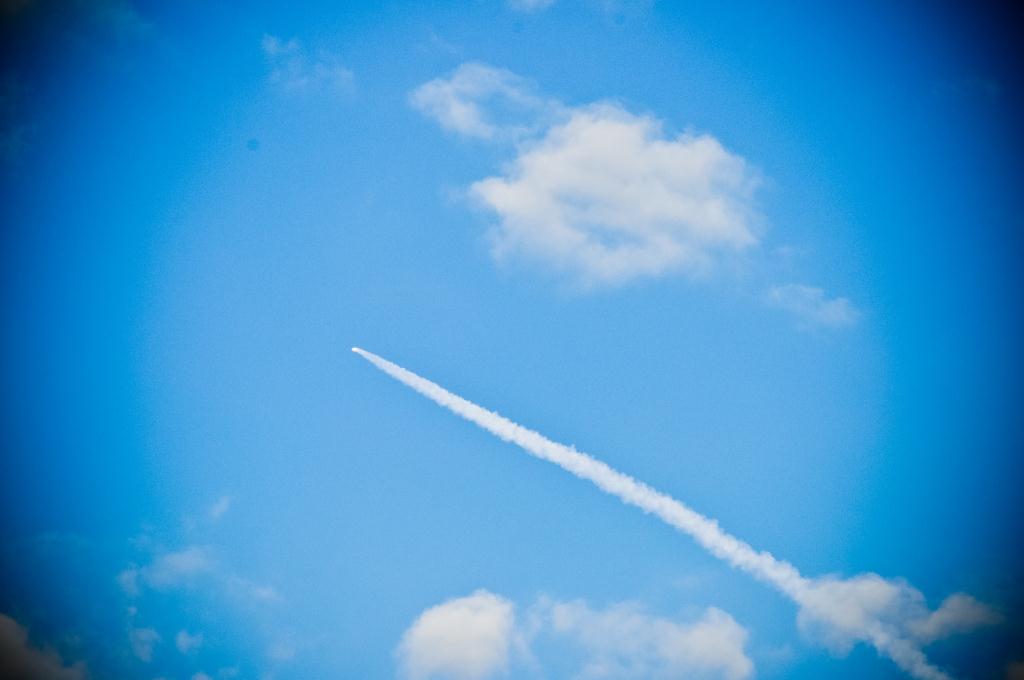 Did you watch the launch? What are your thoughts on Space program? Yay or Nay?