I
've been asked numerous times, "
why do I choose to blog?
" What is it that is so satisfying about blogging? There's no monetary (or very little) reward in comparison to the total time and overall investment when it comes to blogging.
Yet, why do we do it?
Some people don't really get it, but I love blogging because of "community effort". I love our blogging community so much! It's just one of those times where we always seem to come together as a community.
And this time, we are coming together for you — devastated by Sandy.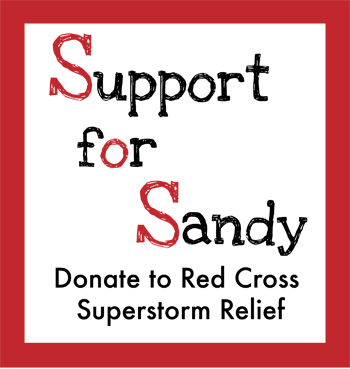 Support for Sandy is a food blogging event to help the victims of hurricane Sandy — an initiative by blogging friends, Barbara and Jenn.
There's nothing like a blogging community — that comes together during tough times — encouraging others to make a difference to those affected by Sandy's devastation. Something as simple as sharing a comfort food with readers, urging them to make a donation, no matter how small — can change one's life.
And today, I'm here to help spread this important message. To help make a difference in someone's life.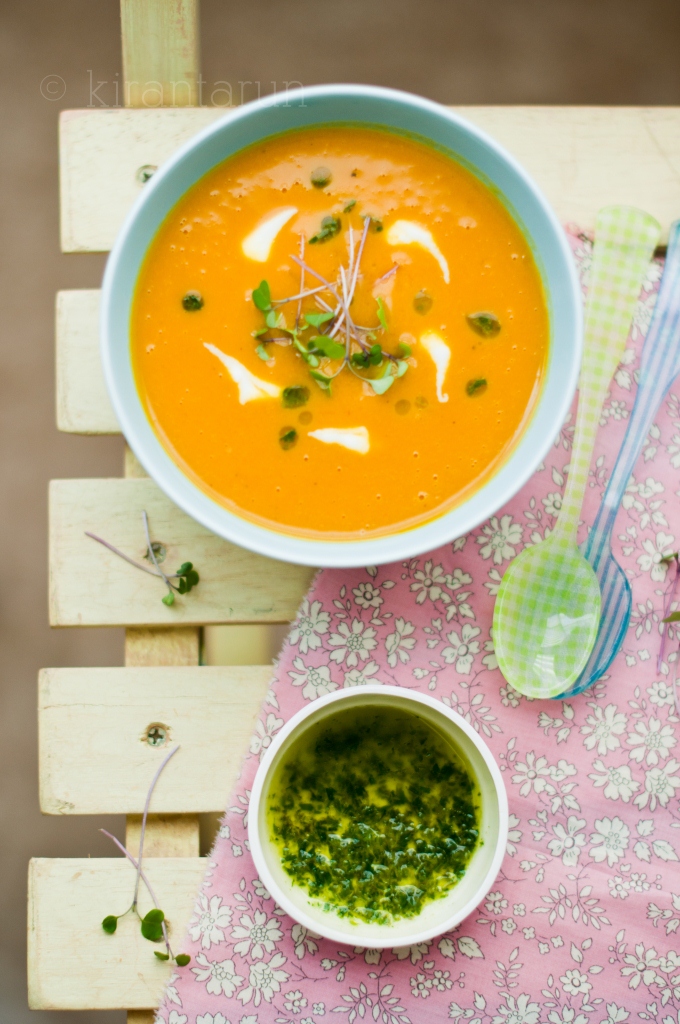 It breaks my heart with the devastation that is going on in people's life impacted by the aftermath of Hurricane Sandy. There's a lot you can do with whatever little you may have to contribute.
So many are out of power, food, personal belongings and most importantly — a home.
With the holiday season upon us, the greatest gift you can give is to make a person's life a little better.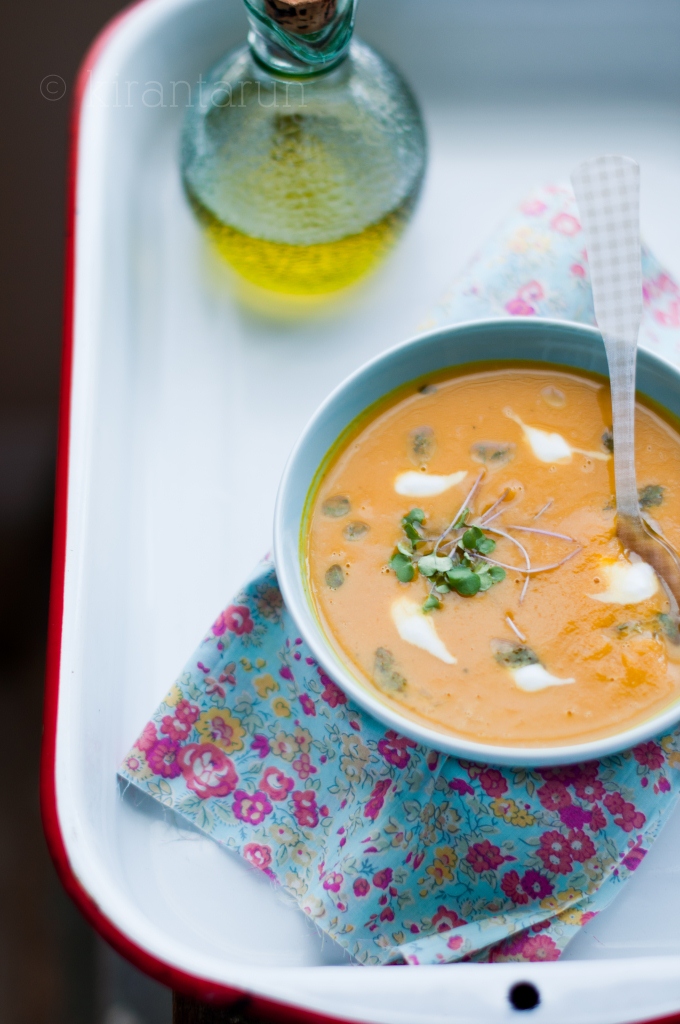 If you are blogger, help spread this important message by posting a comfort food recipe, share it on Twitter and Facebook using hashtag #FBS4Sandy to encourage everyone to contribute.
If you are not a blogger and want to help, here's how you can make a difference:
American Red Cross is providing food, shelter, and other forms of support to hurricane victims. You can donate directly to the Red Cross or you can also text the word "Redcross" to 90999 to make a $10 donation.
The Salvation Army is also focused on providing food, shelter, and support to victims, and takes donations for storm relief.
Feeding America is providing food, water and supplies to those who need it as part of their disaster relief program.
You could also contact your local Red Cross for free pick-up of canned foods, clothings, books etc. Anything that can help build a victims life. If you are in doubt, ask them if the donations would be used in Support for Sandy.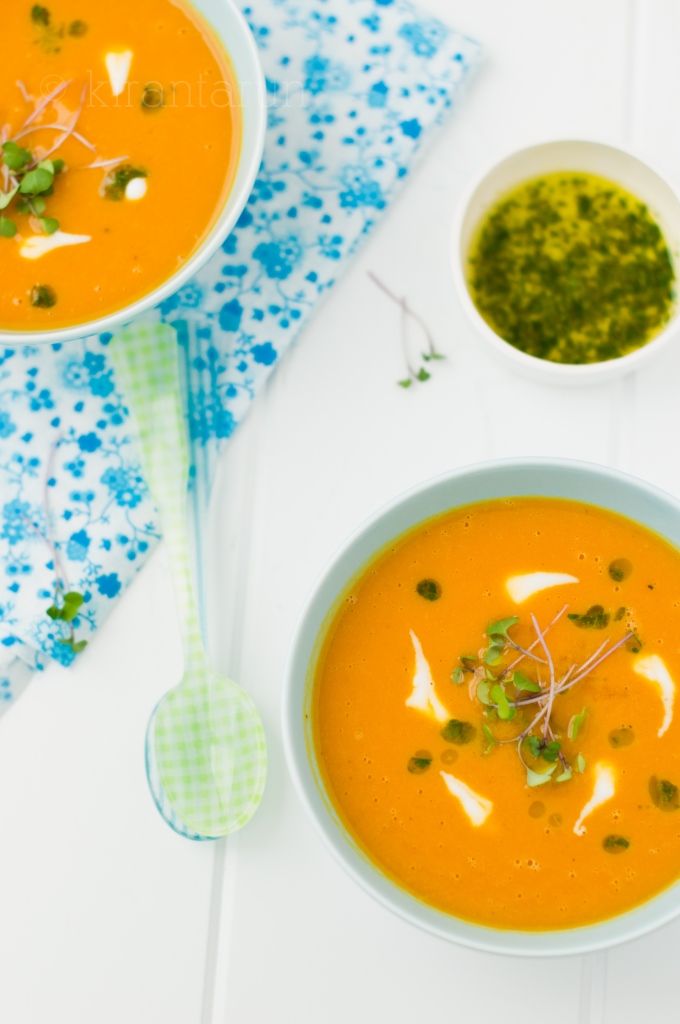 Please join us in sending a message of comfort and calling for donations to help those in such need.

Print This Recipe
Serves 2
Ingredients:
1 leek, sliced and washed thoroughly to remove any grit
4 medium sweet potatoes, chopped to bite size
2 tbsp extra virgin olive oil
1/4 tsp black pepper
1/8 tsp saffron
2 whole star anise
3 cups low sodium organic vegetable broth
3/4 tsp salt
Parsley Oil
Some hot water
1/2 cup loosely packed fresh parsley leaves
3 tbsp lemon juice
pinch of salt
1/8 cup extra virgin olive oil
Optional garnish: A drizzle of yogurt & some fresh micro-greens.
Directions:
Heat a pot on medium. Once heated, add extra virgin olive oil.
Saute sliced leeks and chopped sweet potatoes until leeks are tender and translucent. This would take 3 minutes.
Sprinkle in black pepper, saffron and star anise. Saute for a minute.
Add low sodium vegetable broth. Stir and taste for seasoning. If needed, add salt.
Cover to gently simmer for 20 minutes.
While soup simmers, make parsley oil.
Prepare ice bath.
Place fresh parsley leaves in a colander. Top it with hot water and "shock it" immediately in an ice bath.
Remove parsley leaves from ice bath and pat it with kitchen towels to completely dry.
In a small blender, add parsley leaves, lemon juice, salt and extra virgin olive oil. Blend until all ingredients are finely blended. Remove parsley oil in a small bowl.
Soup is ready when sweet potatoes are cooked through. Remove whole star anise. Using a hand blender, blend soup until completely smooth.
Serve hot with a drizzle of parsley oil, some yogurt and micro-greens as garnish.
Note: You can freeze the remainder of parsley oil in an ice cube tray and use it in soups or stews!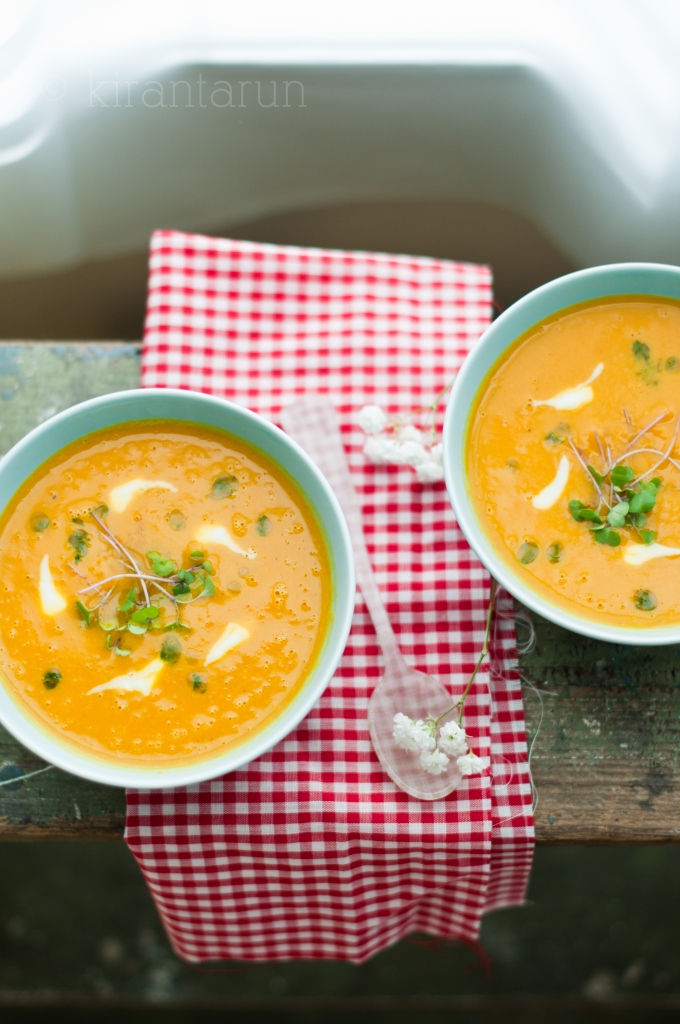 If you have done your part, your civic duty as a society — please know how grateful we are for your contribution. And I'm sure those affected by Sandy would be even more thankful for your help.
Please also know that our thoughts and prayers goes out to you and your family, who were directly or indirectly affected by Hurricane Sandy. It's a long and slow healing process — but we are here — sending you loads of virtual hugs.
God bless.