H
appy Monday!!
A great week begins with a delicious cocktail.
I know.. I know, it's not even summer and I'm already busting out my cocktail recipes. But I have a perfect excuse for this. I had to create one for Valentines Day.
Heck. It was the excuse to have a glass (or two!) in this chilly Orlando weather.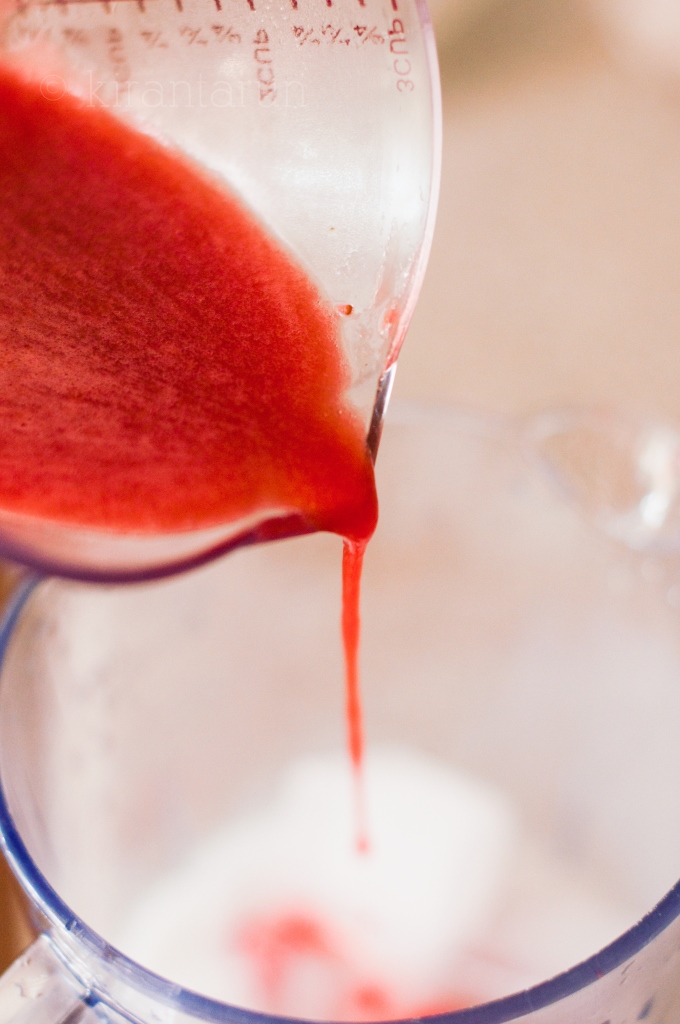 This tastes amazing! Why?
Because it has coconut in it. I could blindly endorse any recipe that calls for coconut. For real.
The key to this deliciousness is to use pure coconut milk. From the source itself or a can. Do not use the creamers for your coffee. It'll not work.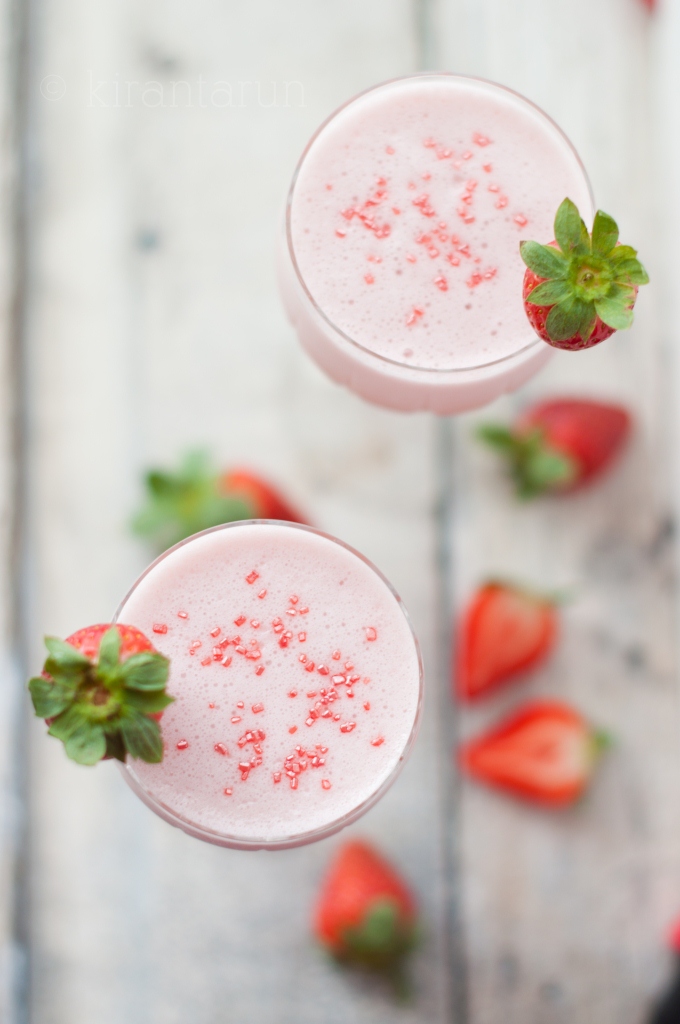 Since Valentine's Day is at the horizon, let's talk about relationships. How I met the love of my life, etc. You know… the deets.
Some of you might not know, but we actually eloped! You can read about all the shenanigans here. Nothing fancy, just how I met the Husband and what it took to be together.
Forever. Oh yeah. You are stuck with me, Mr.
Sounds like a sappy love story, huh? Read about it and let me know 🙂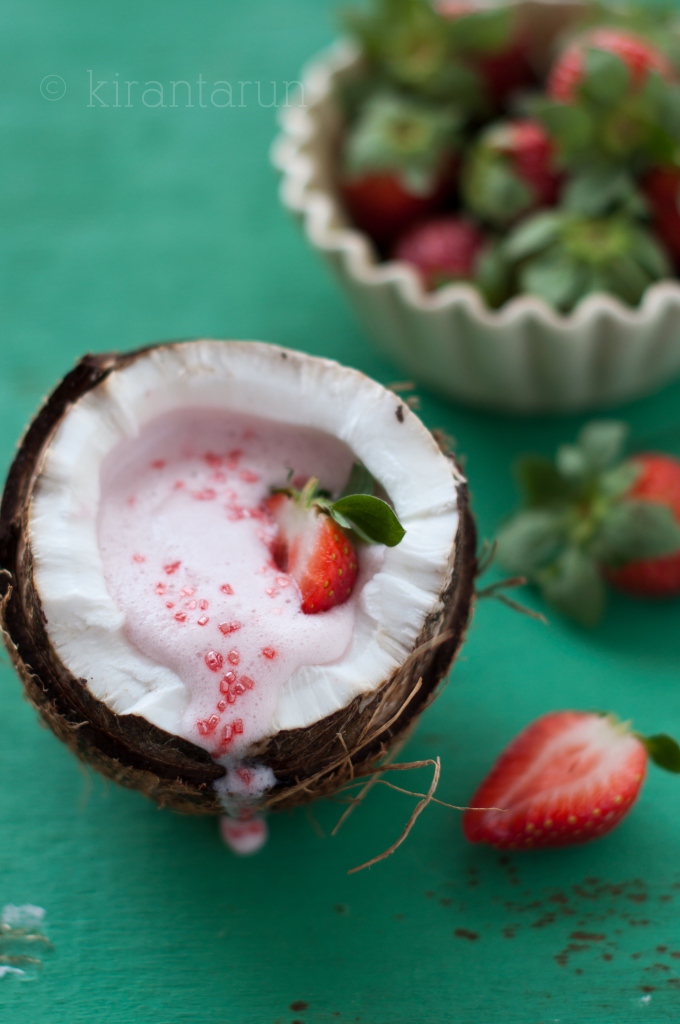 In short, we survived through a long-and-strenuous-distance relationship. It wasn't easy, but we made it. There will always be challenges in our lives, but at least we'll face it together.
I love you sweetie, and cheers to a wonderful and loving union we share together 🙂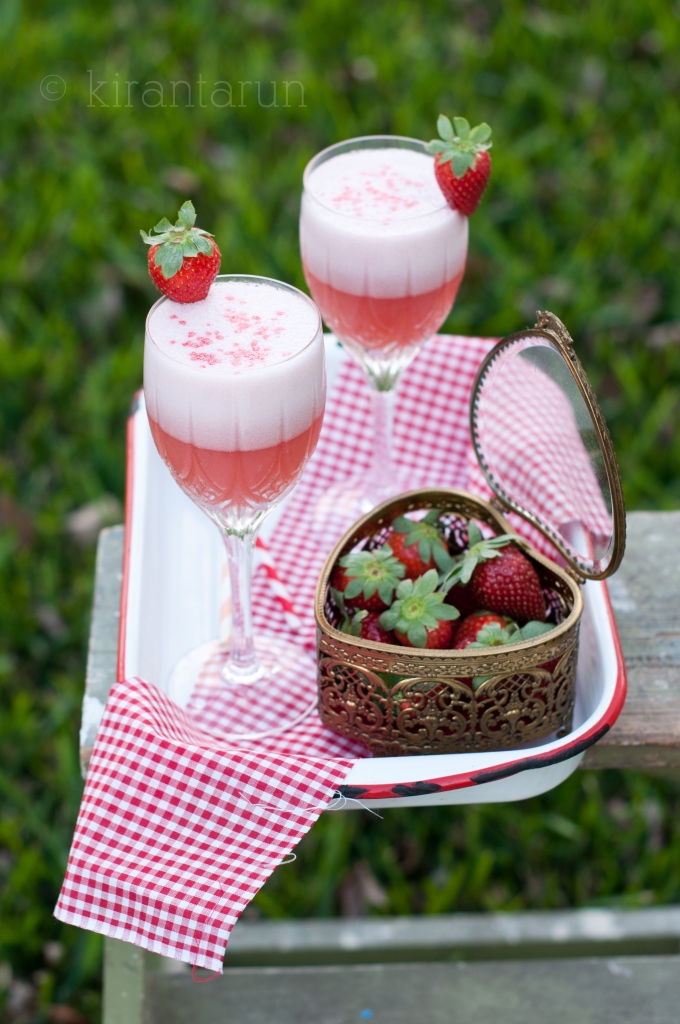 Print This Recipe
Makes 3 servings. Don't ask me why 😉
Ingredients:
20 fresh strawberries, hulled and sliced
1/3 cup agave nectar or sugar*
1/2 cup of water
1/4 cup pineapple juice
1 cup light coconut milk
1/3 cup coconut rum
2 cups of ice
Directions:
Heat a non-stick skillet on medium. Add sliced fresh strawberries, agave/sugar and water. Stir and boil for 3 minutes or until syrup slightly thickens.
Blend until smooth to create strawberry puree. Strain through fine mesh and keep aside.
In a blender, add pineapple juice, light coconut milk, coconut rum, strawberry puree and ice. Blend until smooth.
Serve in fancy glasses, garnish with strawberries and a sprinkle of red sugar crystals!
*
depending on the sweetness of strawberries, adjust sugar accordingly. Mine was a little too tart.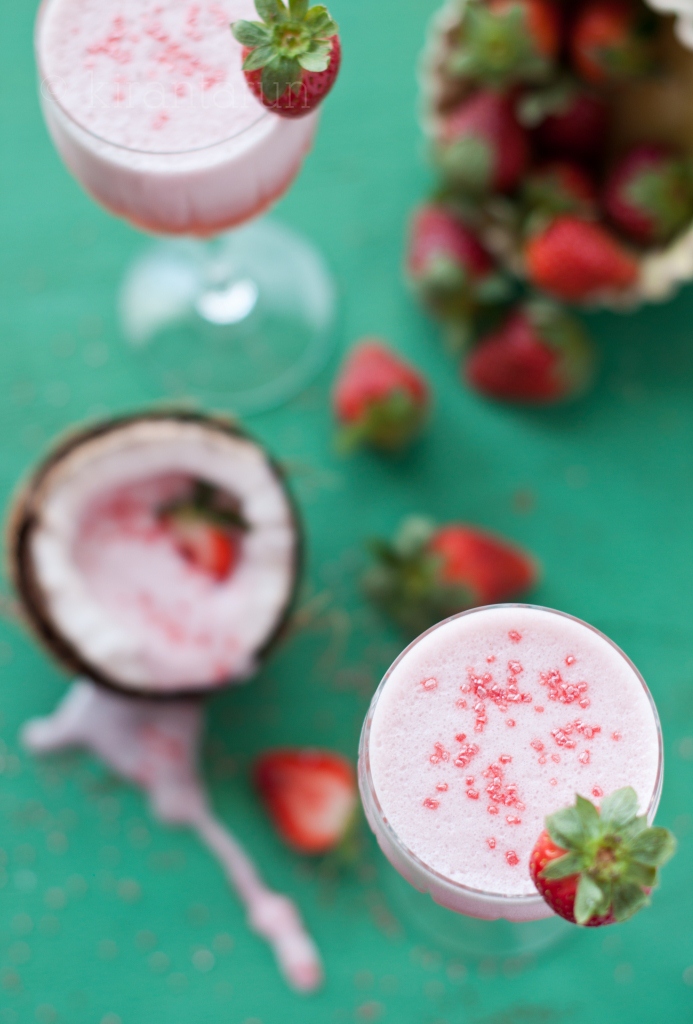 This quote pretty much sums up — me!
I'm into all that sappy stuff – a surprise picnic, nice dinner, or traveling. I'm kind of an old romantic — Will Estes
Now that we've shared our love story, tell me yours? Every relationship is unique and has its own story to tell 🙂