.. or simply called poha in India. But made without flattened rice. Why? Because I'd rather go on town on a cake than packing on more carbs from rice.
That's how we prioritize.
Not that we don't love rice or bread, but it doesn't have to be on every menu. Cauliflower is a game changer, my friends. It's like a fancy sushi, only, healthier for you 🙂
In moderation.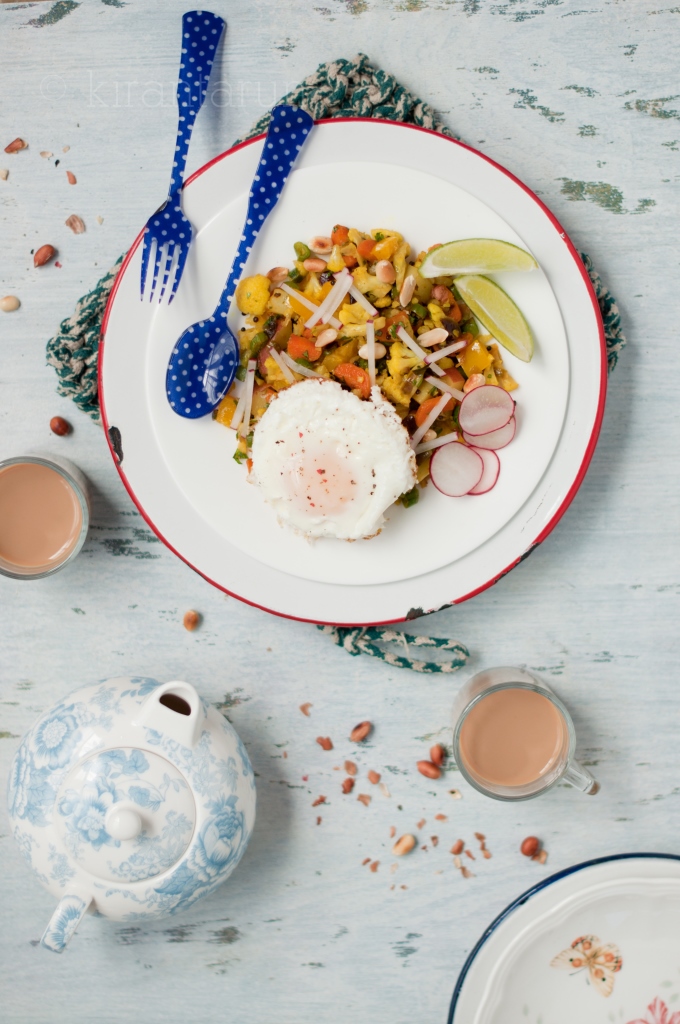 Age is just a number but it also comes with great responsibility. Knowing what you feed your body is very important. Reading nutrition labels and going for regular preventive checkups can help in maintaining a longer and healthier life.
Also, I can't emphasize enough on the word "moderation".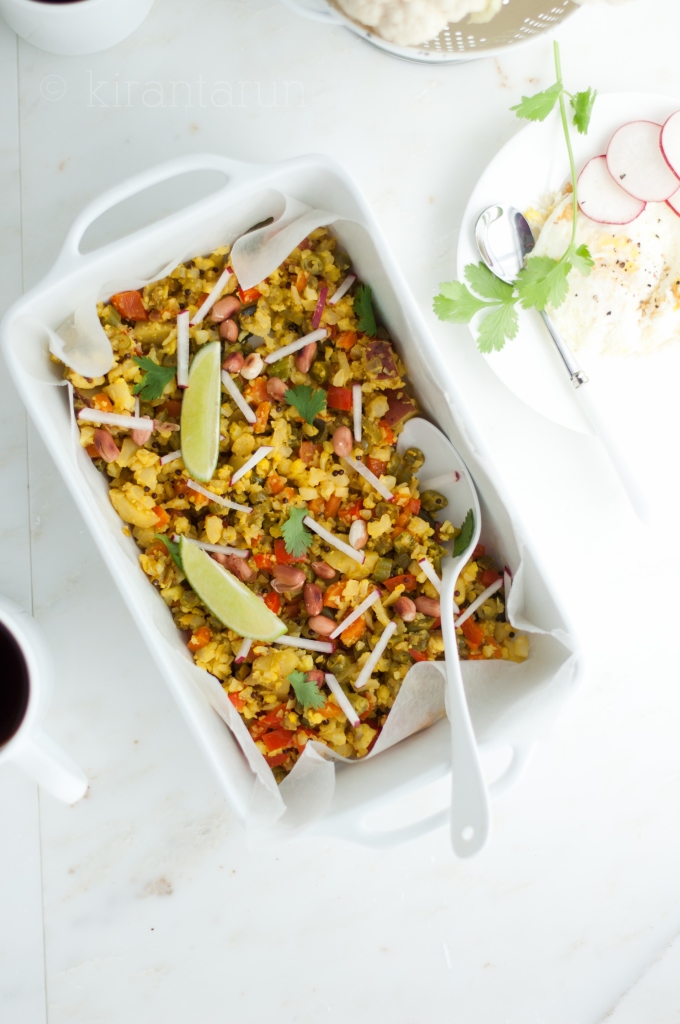 [/donotprint]

Print This Recipe
Ingredients:
2 cups of cauliflower, finely chopped
4 tbsp cooking oil
1 tsp mustard seeds
light pinch of asafoetida
1/2 tsp turmeric powder
1 spring curry leaves
2 small green chilies, chopped
1 inch ginger, minced
1/2 cup onion, chopped
2 carrots, chopped
heaping 1/2 cup green beans, sliced
1/2 cup potatoes, (parboiled) diced
1/2 cup bell pepper, diced
2 tsp lime juice
1 tsp salt
Garnish: 1/4 cup roasted peanuts, chopped fresh coriander leaves, sliced radishes and (optional) fried egg.
Directions:
Heat cooking oil in a large pan on medium. Once oil is heated, add mustard seeds, asafoetida, curry leaves and green chillies. Fry till mustard seeds stop spluttering.
Add onions and turmeric powder. Fry till soft and translucent. Throw in minced ginger and fry till fragrant.
Add vegetables in 3 minute intervals beginning chopped carrots, green beans and parboiled chopped potatoes. Stir in finely chopped cauliflower.
Sprinkle on some salt to taste and a little water to moisten. Put on a lid to cook for 10 minutes.
Once vegetables are cooked and soften, add diced bell pepper and stir-fry for 2 minutes.
Just before serving, add lime juice and garnishes.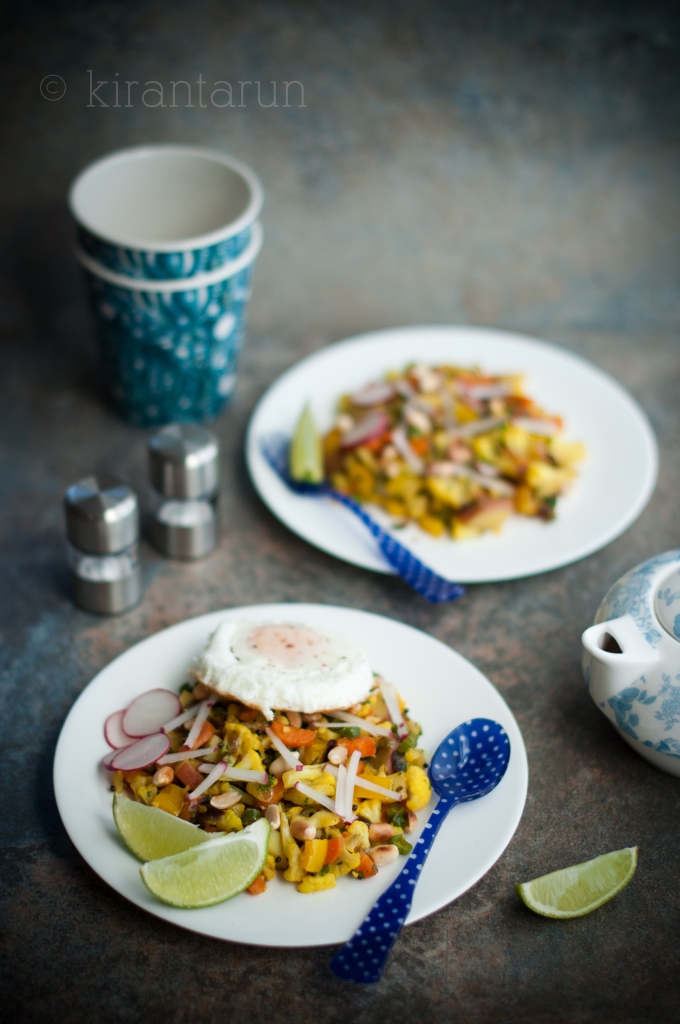 Hope your week is off to a great and healthier start. On a serious note, our heartfelt prayers goes out to everyone affected by the MH370 incident. May we all find closure, soon.
What's your take on preventive care?