W
e've always proclaim that we have the best of friends and neighbor in the world. And it's true. I was typing away from the airport yesterday, awaiting to be picked up by them. Just because they insist I don't spend $100++ on a cab for the ride home.
Seriously, we are so blessed 😀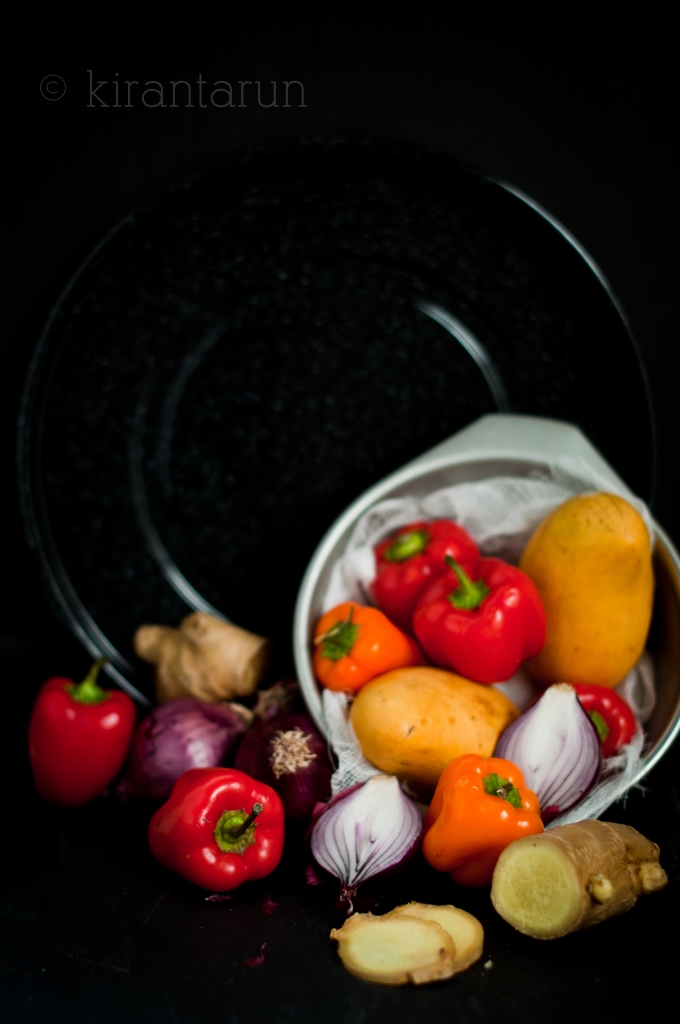 On the subject of blessing — mangoes are super sweet this year. Its my favorite stir-fry in summer only because I'm willing to turn the kitchen stove hot just to devour mangoes in a light savory sauce.
This is one dish that's so versatile. I've made it with panfried fish too. So so good!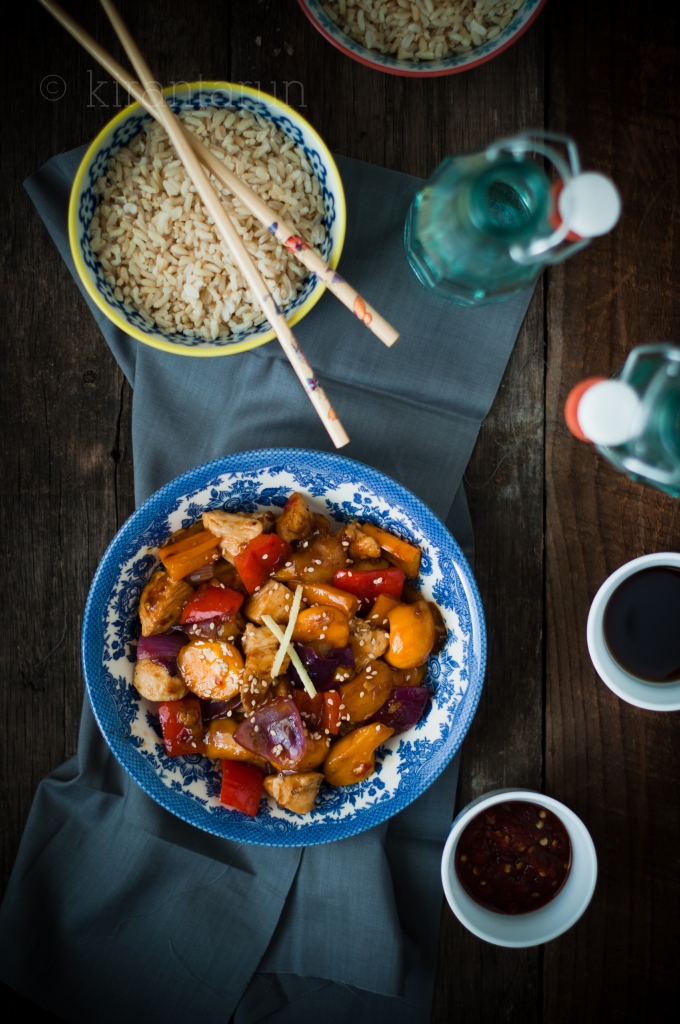 Lately, I've been on a savory-sweet combo kick. Like adding sweet summer fruits into savory salads. Oh, how I'm going to miss summer. Better devour, while it lasts.
I suggest you do it too 😉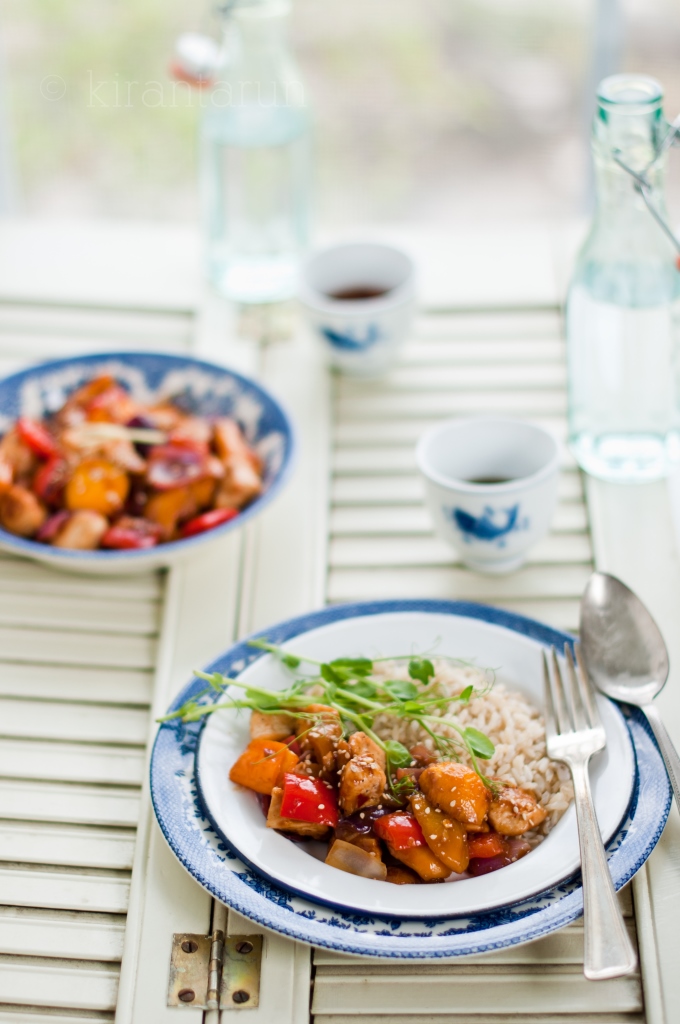 Print This Recipe
Ingredients:
1 chicken breast, cubed
1/4 tsp salt
1/4 black pepper
4 tsp cooking oil
1 very ripe mango, cubed
2 small bell peppers, cubed
1 small red onion, cubed
1 tsp ginger paste
1 tsp garlic paste
Sauce:
1 tsp soy sauce
2 tsp fish sauce
1 tsp brown sugar
1 tsp cornstarch
2 tsp chinese cooking wine
1 tsp lemon juice
2 tsp sambal oelek or any chili paste
4 tbsp water
Directions:
In a bowl, whisk sauce ingredients. Set aside.
Heat a non-stick wok on medium-high. In a bowl, mix cubed chicken breast with salt and black pepper. Once wok is hot, add 2 tsp cooking oil and swirl the wok to evenly coat it with oil.
Layer seasoned chicken breast in the hot wok and cook for 2 minutes on each side. Remove cooked chicken on a plate. Set aside.
In the same hot wok, add remaining 2 tsp of cooking oil and sauté bell peppers, red onion, ginger and garlic paste. Saute for 2 minutes or until fragrant and throw in cubed mangoes.
Add cooked chicken breast and sauce. Heat wok on high and stir fry for 30 seconds or until sauce evenly coats everything.
Serve hot mango chicken stir-fry with brown rice.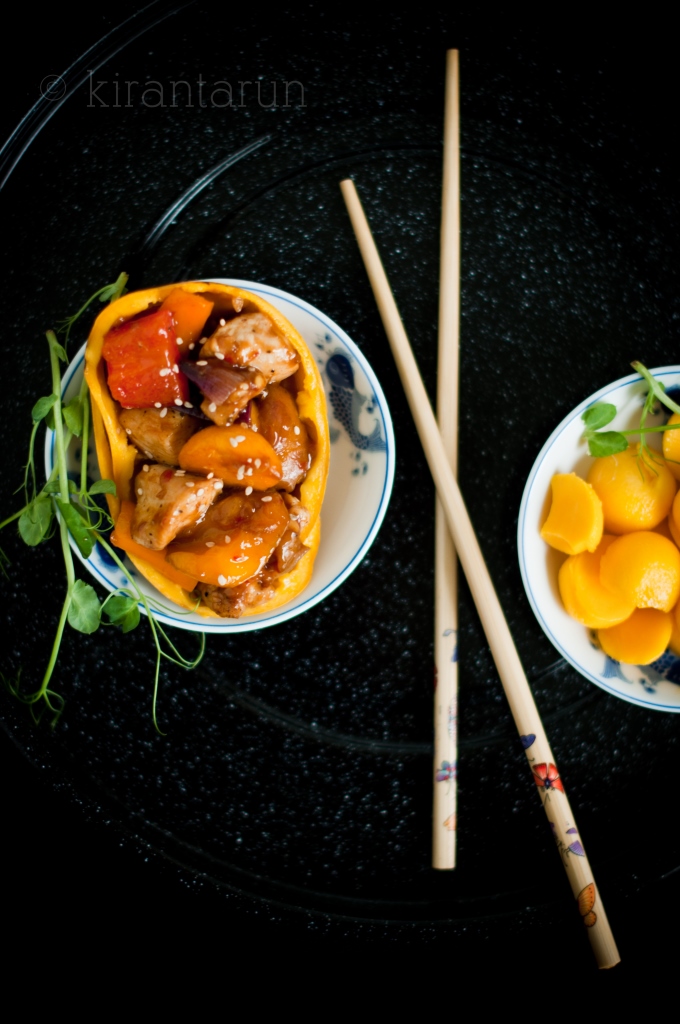 Off to unpack. Arkansas was definitely fun, but we are glad to be home 🙂
What's your favorite sweet-savory combo recipe? Mine has to be mango chicken and sweet sour fish!