D
o you know what day is it today???
No???
It's Malaysia's Independence Day!!! I went overzealous with question marks and exclamation points, huh?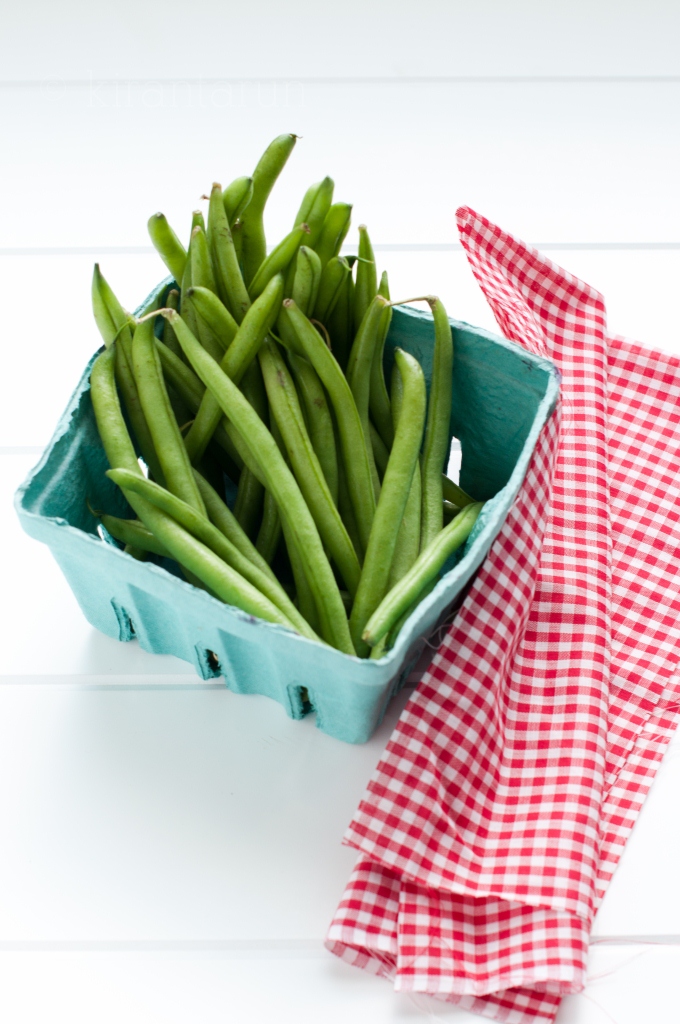 Malaysia is a melting pot of multi-culture, society, religion etc. We are blessed to have friends from different ethnicity and backgrounds, that eating has been and always will be a great variety and delicious experience.
If you were to visit my family back in Malaysia, you'd find my mom in the kitchen whipping up meals from different ethnicity i.e Punjabi, Malay, South Indian, Chinese, Thai etc. — the beauty of living in a multi-cultural society.
It only fits for me to present to you a simple, warm salad filled with different elements and colors to commemorate with our independence day.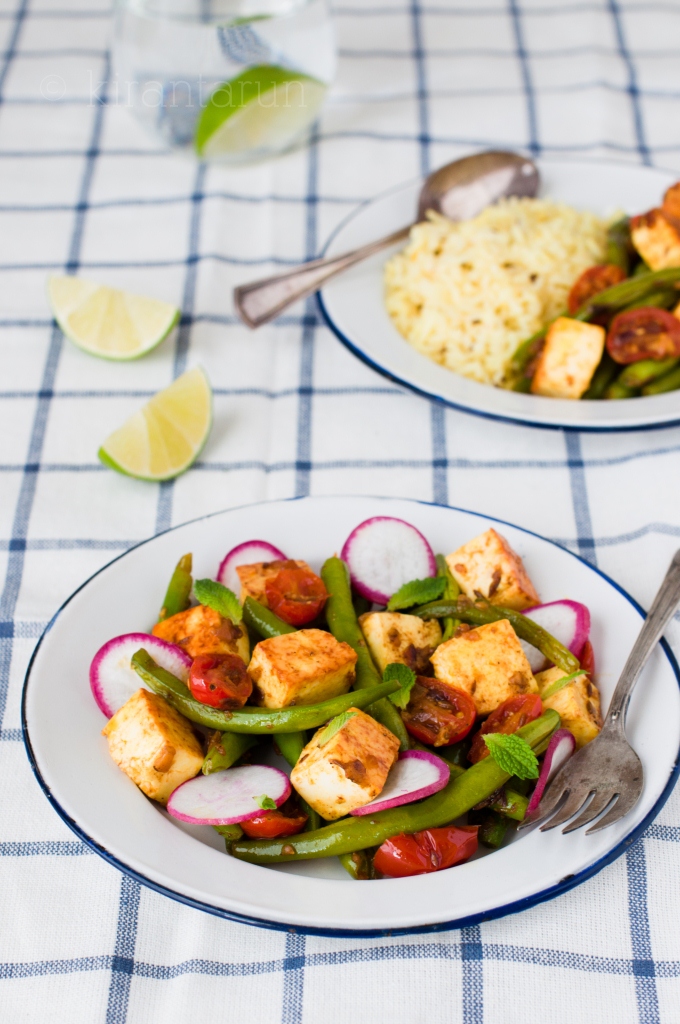 Print This Recipe
Ingredients:
6 oz paneer (homemade or store-bought), cubed
2 handfuls of hericot verts, trimmed
2 tbsp extra virgin olive oil
1/2 tsp cumin seeds
pinch of turmeric
1 shallot, finely chopped
1/2 tsp ginger, chopped
a handful of grape tomatoes, halved (or 1 whole tomatoes, chopped)
1/2 tsp garam masala
2 green chillies
1/2 tsp salt
Garnish: thinly sliced radish & mints
Directions:
Bring a few cups of water to boil. Add trimmed hericot verts and blanch for 2 minutes. Strain beans and add it in a bowl filled with ice cold water to stop the cooking.
Heat a non-stick skillet on medium. Add olive oil. Once oil is hot, add cumin seeds and turmeric powder. Stir for a few seconds before throwing in finely chopped shallots.
Add chopped ginger, grape tomatoes, green chillies and salt. Stir fry for a few minutes until fragrant.
Pushing all ingredients aside, add cubed paneer and lightly brown for a few minutes.
Combine hericot verts and stir fry just until everything is mixed. Sprinkle in some garam masala.
Serve it hot/warm with a squirt of lime or lemon juice over cumin scented rice, chapatis or parathas.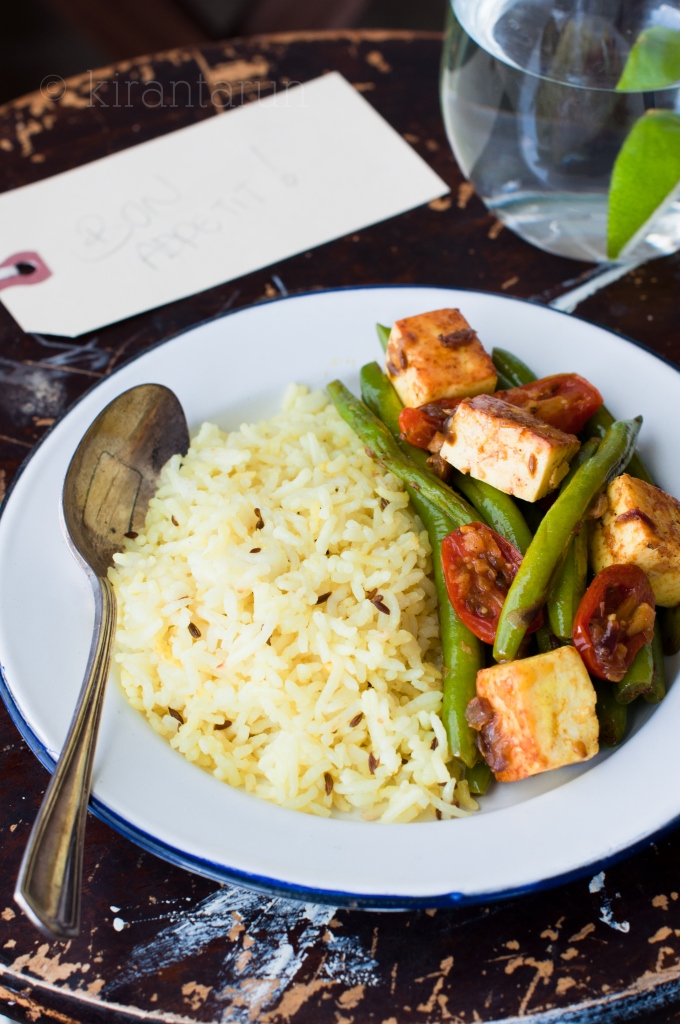 We are off with our friends to enjoy the rest of the day, soaking up beautiful weather here in New Jersey. Have a great weekend my friends 🙂
Where are you from and what dish represents you or your country?