H
appy New Year!!!
It's time to emerge from hibernation. We are still visiting the families and having tons of fun that blogging has taken a back seat for now. But I had to steal some time to pay a little visit to this space of ours.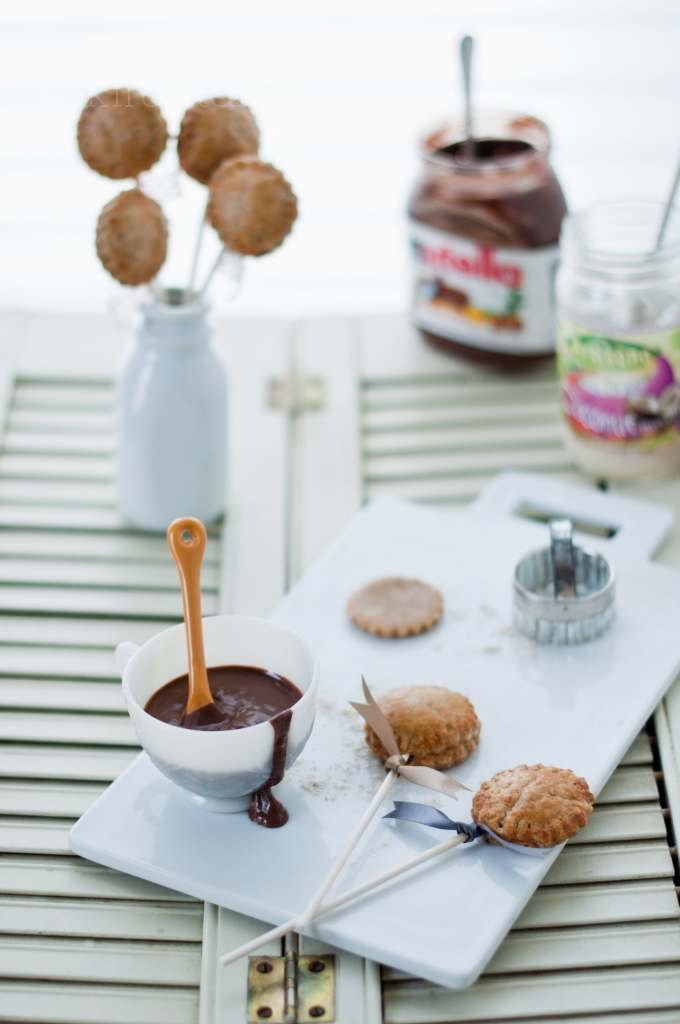 I used the term "ours" because really, this space definitely belongs to everyone. Without your love, support and enthusiastic motivation, its impossible to do it all.
From day-dreaming a recipe, to testing, and then cooking or baking it again with final changes before styling and photographing. Work doesn't end there just yet. But your constant support makes it all worth-while.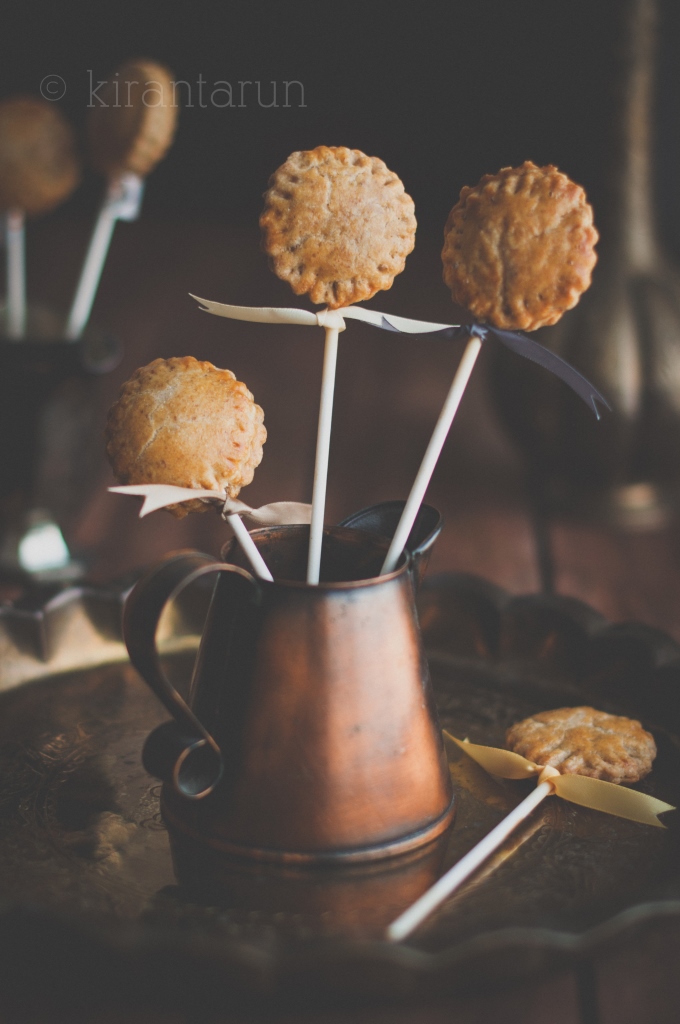 And then, there's writing. Which is still a struggle and I'm hoping to continue learning from you 🙂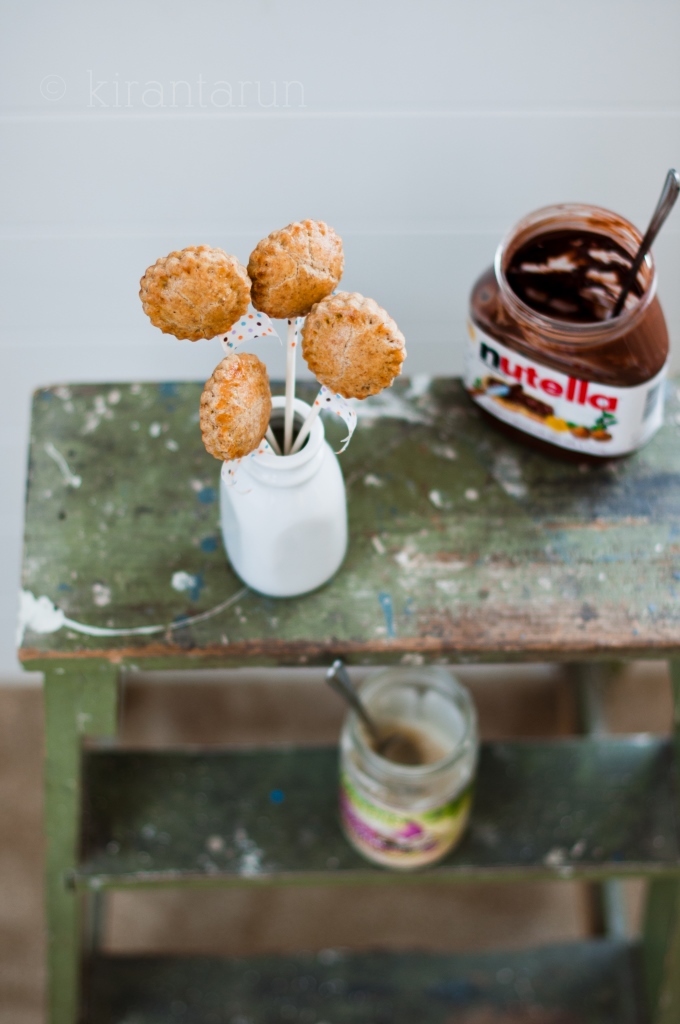 In return, here are some recipes I have for you to indulge while ringing in 2014:
Citrusy Champagne Sangria // Avocado Hummus // Smoked Salmon & Herbed Goat Cheese Tartine // Chopped Apple & Chicken Salad w/ Clementine Dressing // Grilled Lemongrass Chicken Burgers // Salmon en Papilotte // Tiramisu Parfait // Coconut Cream Cake //
And this festive coconut butter and nutella pie pops!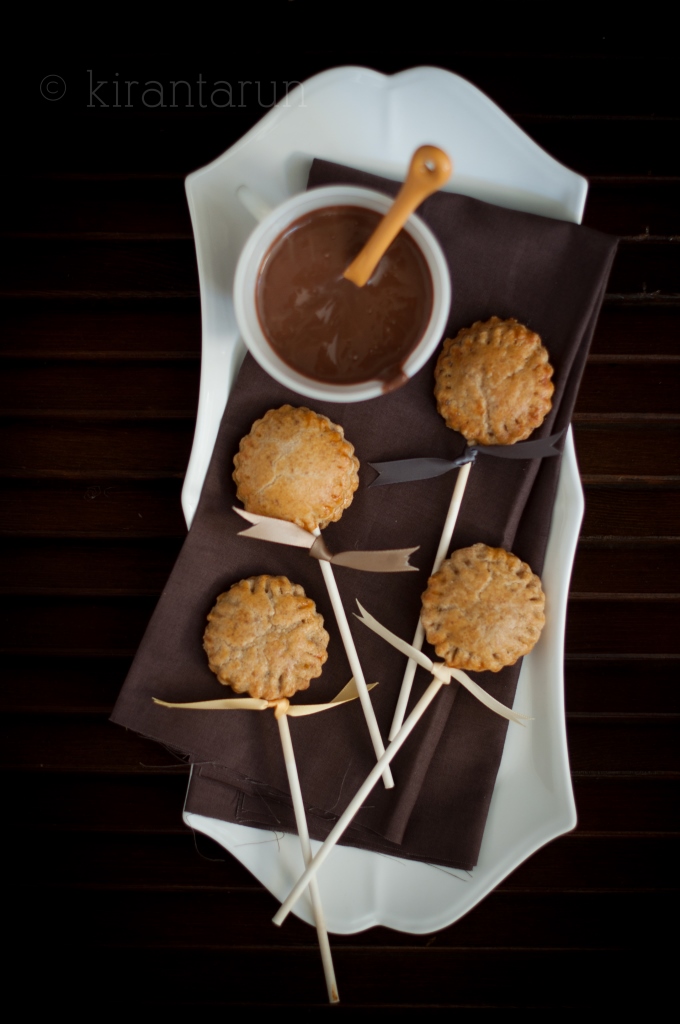 Print This Recipe
Makes 12 pie pops
Ingredients:
For pastry:
1 cup whole wheat pastry flour
1/2 cup almond meal
1/2 tsp salt
2 tbsp sugar
6 tbsp cold butter, diced
1/4 cup (+ 2 tbsp) icy cold water
Filling:
What else is needed: cake pop sticks, egg wash, washi tape or ribbons.
Directions:
Sift whole wheat pastry flour, almond meal, salt and sugar into a food processor.
Add cold butter and gently pulse until flour resembles course crumbs. Do not over-pulse.
Gradually add icy cold water and pulse until dough comes together into a ball.
Lightly knead dough to form a rectangular disk, cover with a cling-wrap and chill dough to rest for 30 minutes.
In a small bowl, stir in drippy coconut butter and nutella. Line a small baking sheet with parchment paper. Take a small spoon and make tiny dollops of coconut butter and nutella balls onto the parchment paper. Make more and freeze this dollops for a few minutes for ease of use.
Preheat oven to 350F. Line a baking sheet with parchment paper.
Turn dough onto a generously floured surface. Flour the rolling pin and roll the dough out according to desired thickness. Do not roll it out too thin. Do this quick to avoid melting butter and overworking the dough.
Using your favorite cookie cutter, cut out dough and place a cake pop stick over it with gentle pressure. Add a dollop (or two!) of frozen filling, apply a little egg wash on the edges of dough and secure pie pops with a layer of cut out dough. Using a fork, gently apply pressure enough to seal the sides. For a little sheen, brush on a little egg wash over pie pops. Place pie pops on baking sheet.
Repeat until dough is completely used.
Bake pie pops between 12 to 14 minutes or until golden brown.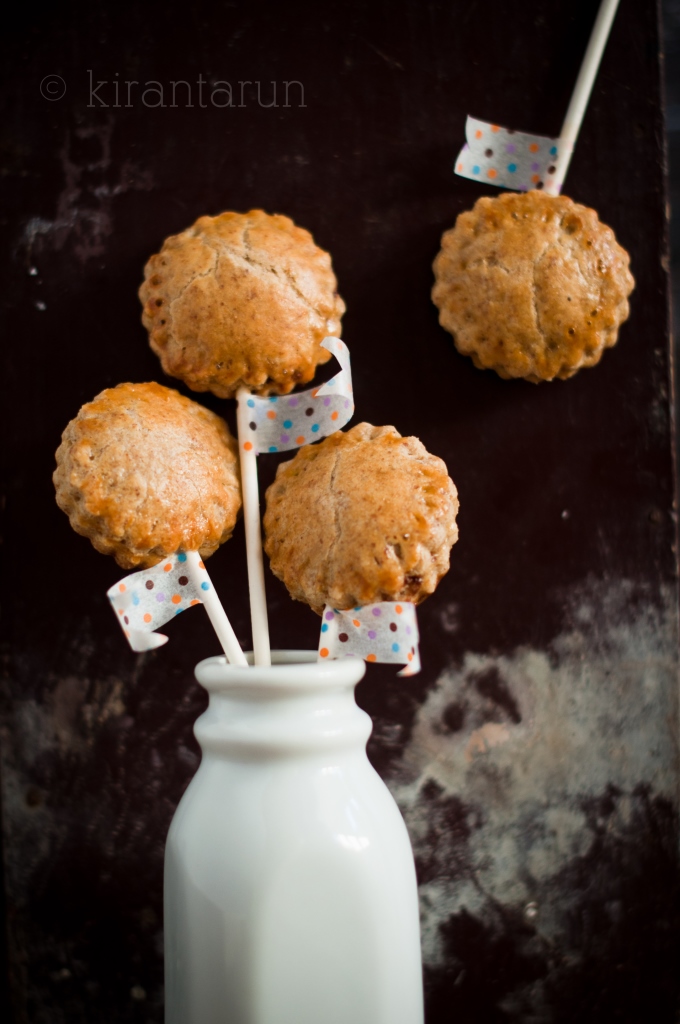 From my family to yours, have a wonderful and safe 2014! Thank you so much for sharing in our journey and your continued support 🙂
What's on your New Year Eve menu?