During my childhood, mom had a great hobby — she loved collecting recipes either from books, newspaper & magazine clippings. She seriously has one of those self-made, huge & crammed food bible of all delicious recipes.
Over time, she have added some great collections to her kitchen as well, i.e fine china, cutlery's etc.
You'd think that after marrying the man of your dreams, settling down in USA and being a homemaker is complete bliss. It's great, but I miss my mom and her antiques. The times where we chat over a cuppa tea, while browsing through her food bible looking for motivation and what we should bake next.
The only regret I have is not being able to bring over some of her fine china, trinkets, huge recipe collection etc. I'd fear it all either would break, tear or lost during transition.
One has to prepare for alternatives, no? So I ventured into the world of antiquing. I didn't know if I'd find anything worth spending a dollar or two.
Wrong!
I literally splurged everywhere we went — from St. Pete's to Orlando, even while visiting Atlanta! Ooppss!! Love the thrill of antique shopping. You'll never know what you'd find. I have a small spot for teapot collections. Here is what I have so far. Not a big deal, but a great start and hopefully the collection would go from this: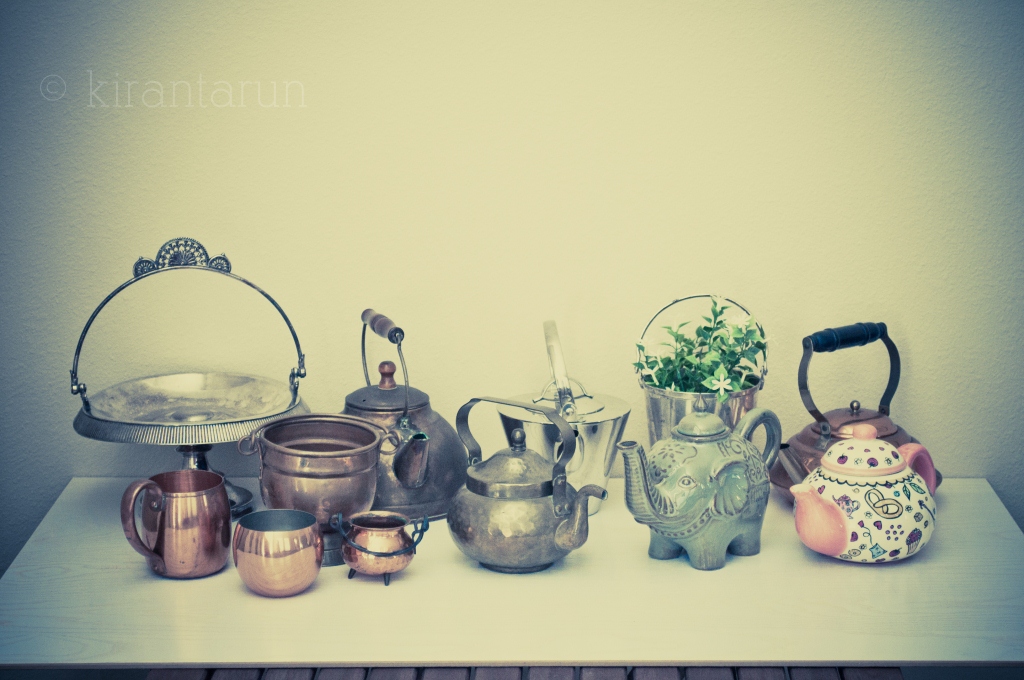 to this: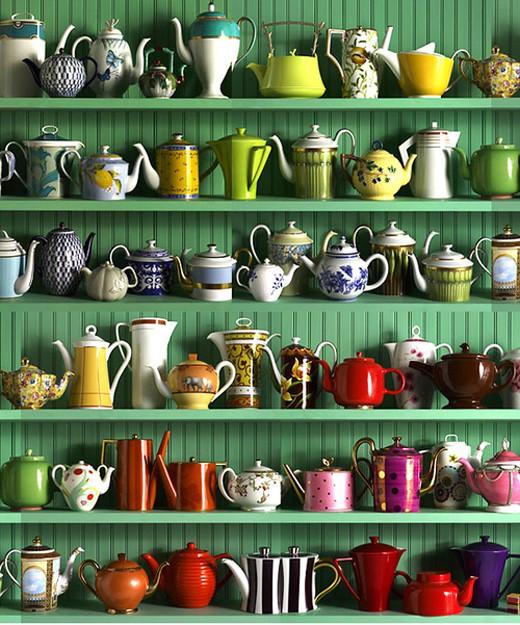 image source.
PS: I am sure the Husband is not happy with my future plans. I blame this all on Pinterest 😉
The other best part about antiquing is wondering about who would've used this pots, spoons, cups etc? What's the history behind all these antiques? It's so intriguing, regal and fun to walk down the memory lane and find charming trinkets or keepsakes along the way.
Do you love antiquing? Or are you one of those lucky ones, inherited a bunch from your family?