I am sure many can relate to this situation – where, you live so close and yet, never could find time to visit local tourist attractions? For Pete's sake, we've been to New York City twice but never Disneyland. Ever.
The biggest shocker? We live around 20 minutes away from Disney theme parks! Crazy, right? So, if and when you ever meet us, please remind us of our absurdity.
Thank you very much.
I guess people in Epcot knew about our "dirty little secret" and very kindly offered us both tickets to join in the fun and get to know our neighborhood.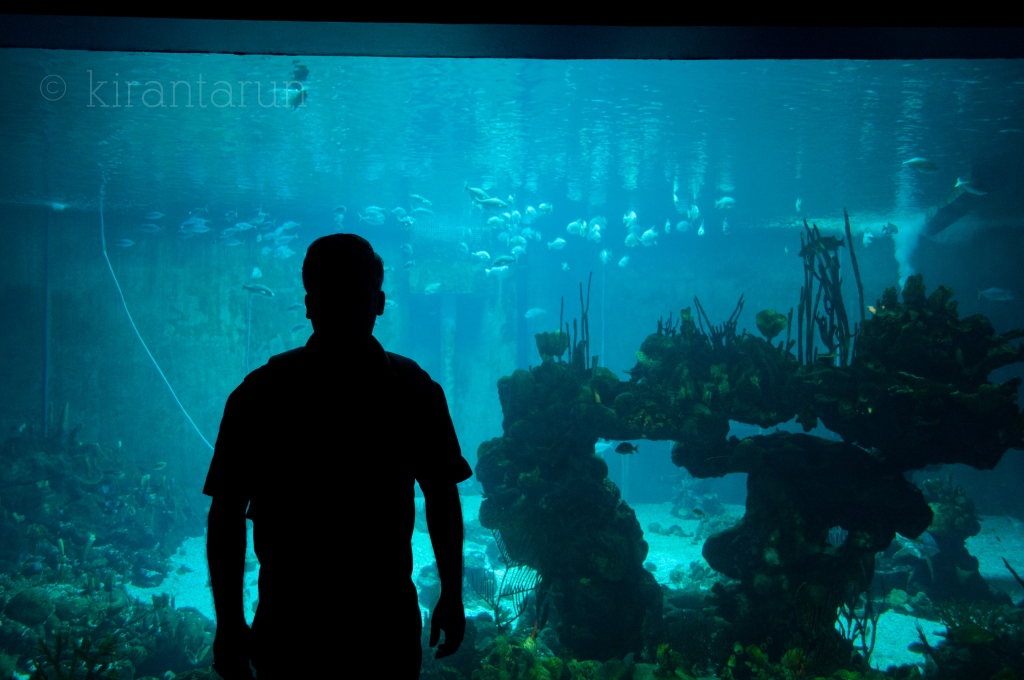 And so, we embarked on our quest to discover Epcot and it's glory. First up, The Seas with Nemo & Friends! The ride was a fun one. We especially enjoyed looking through huge aquarium, trying our level best to spot a few dolphins and sharks. I especially loved admiring the corals and reefs.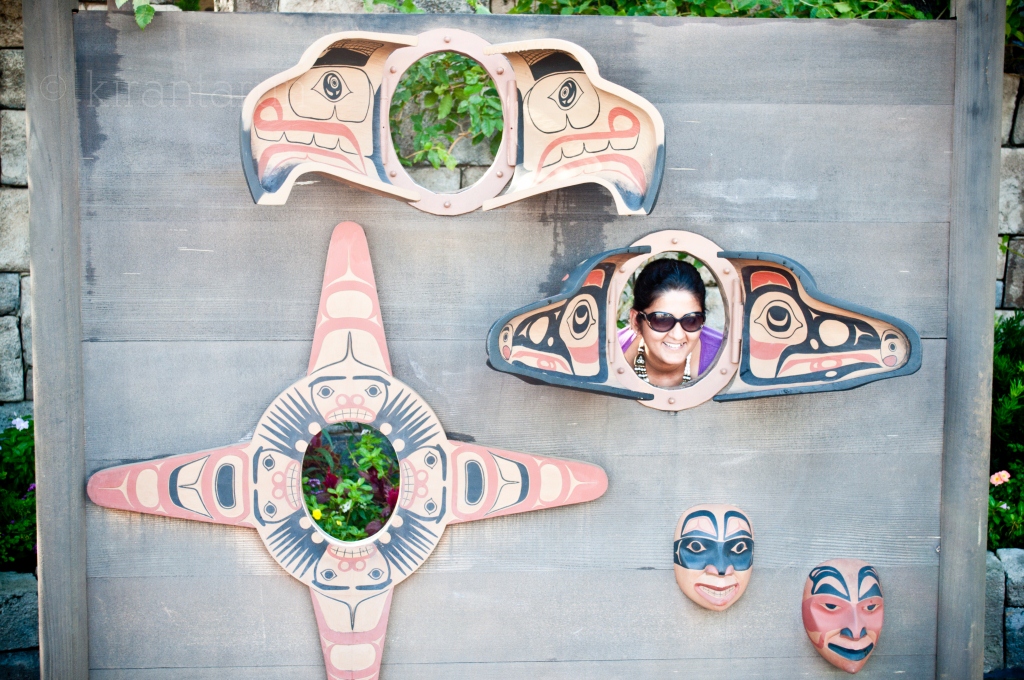 We couldn't miss Spaceship Earth for yours truly, the space-nerd. The wait time was not good, but the ride made up for it. It was nice learning about human's prehistoric voyage right into 21st century.
We highly recommend checking out Living with the Land 14 minutes boat-ride in Future World. It was incredible discovering American plains, tropical forest and the African dessert all under one roof! Hat's off to the folks at Epcot for making it a green experience by showcasing floating experimental greenhouses – where produce grown, is used for Epcot restaurants. The greenhouses grow crops native to many cultures, including jackal fruit, amaranth (grains) and many more, grown all year long!
This thought-provoking ride will leave you amazed at the wondrous ways scientists are helping farmers prepare for the food needs of our world's nations – Source.
On our way towards World Showcase, we even met the impostor, Mary Poppins! How cute. I recalled my school days reading and watching her on TV, amused at her ability to float via an umbrella.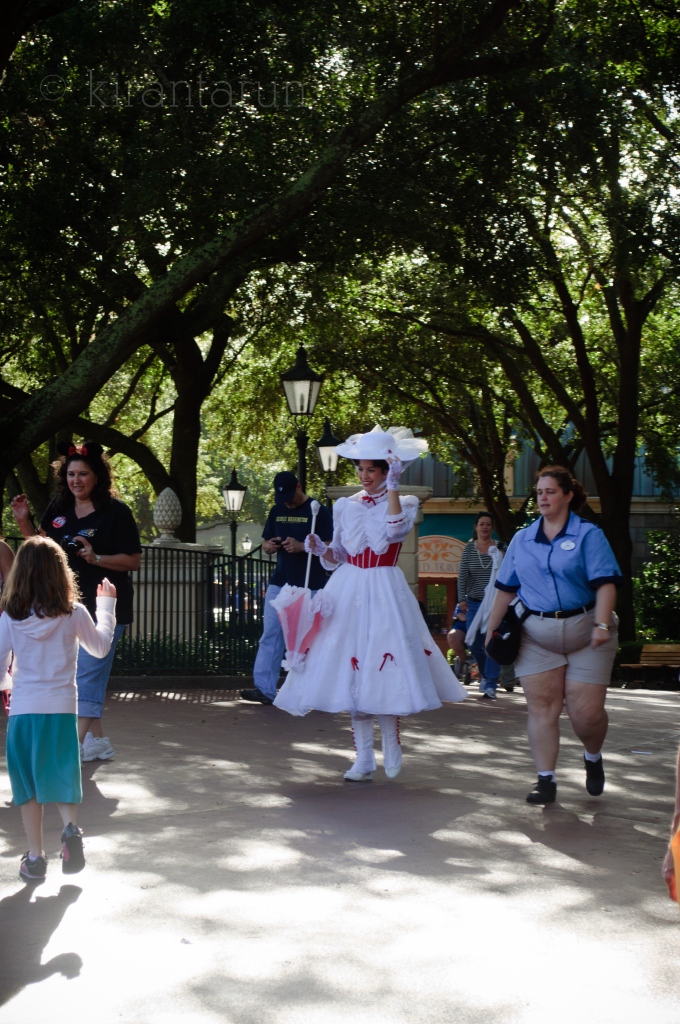 The culinary fun begin as soon as we hit into Epcot's Food & Wine Festival. It was almost obligatory to stuff our faces with French pastries.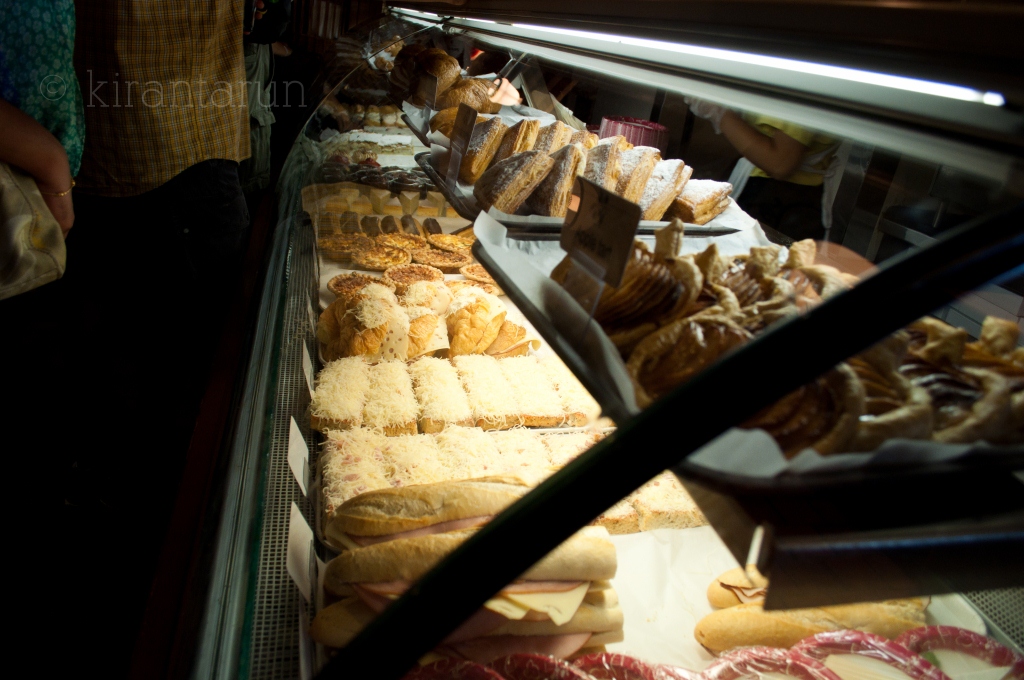 What can I say?! I have many soft spot for delicious French pastries.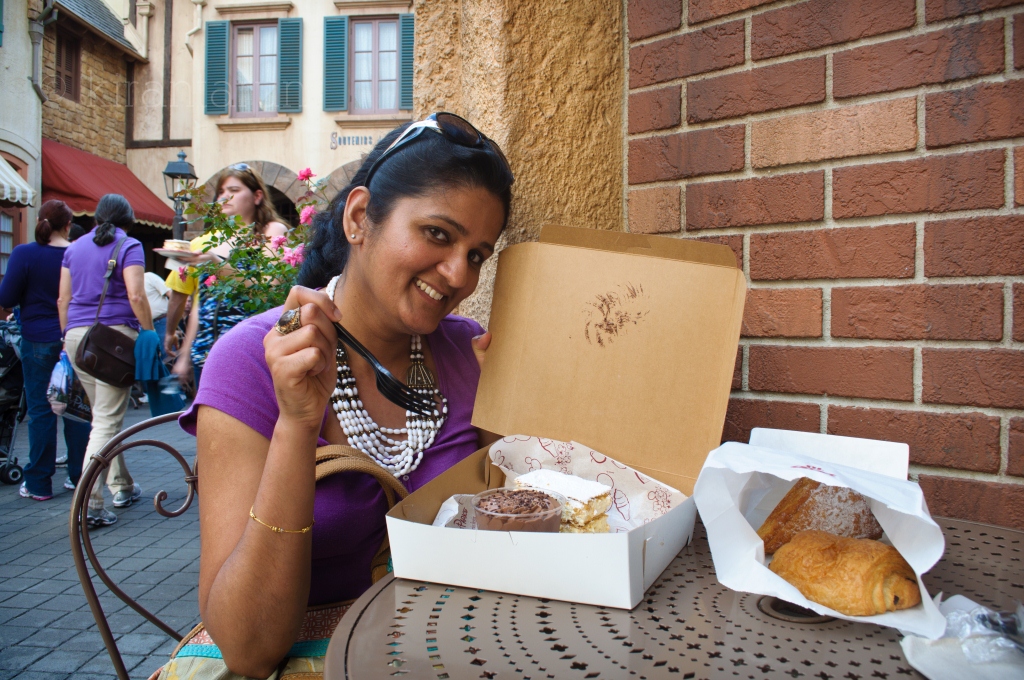 Best part about Food & Wine Festival, in my opinion, is the ability to taste our way through different cuisines from around the world – all under one roof.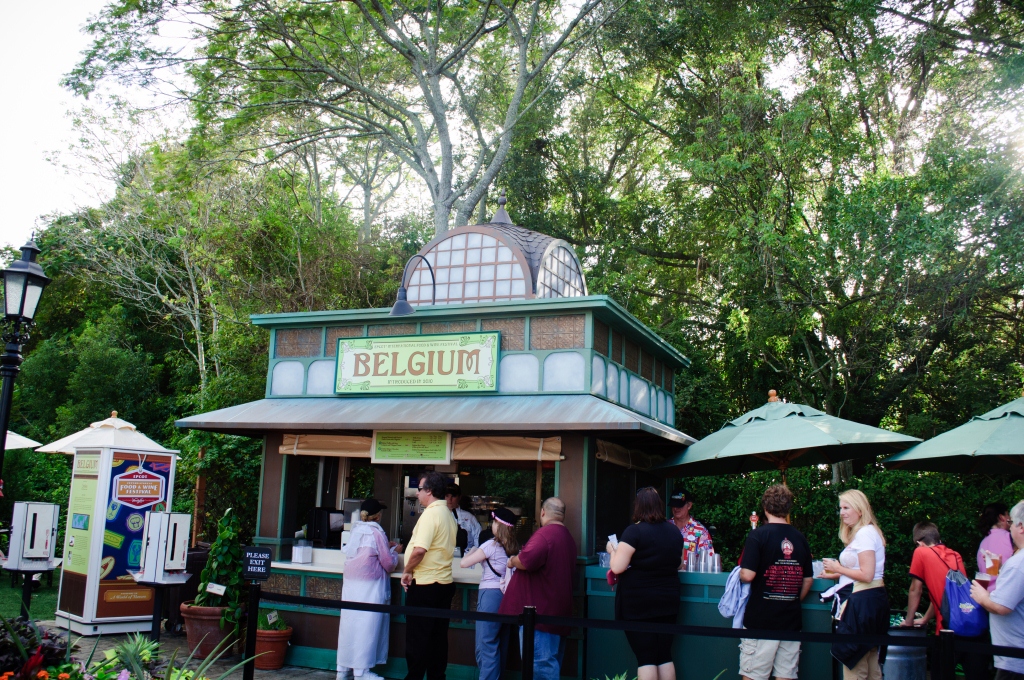 We said "Hello!" to Belgium 🙂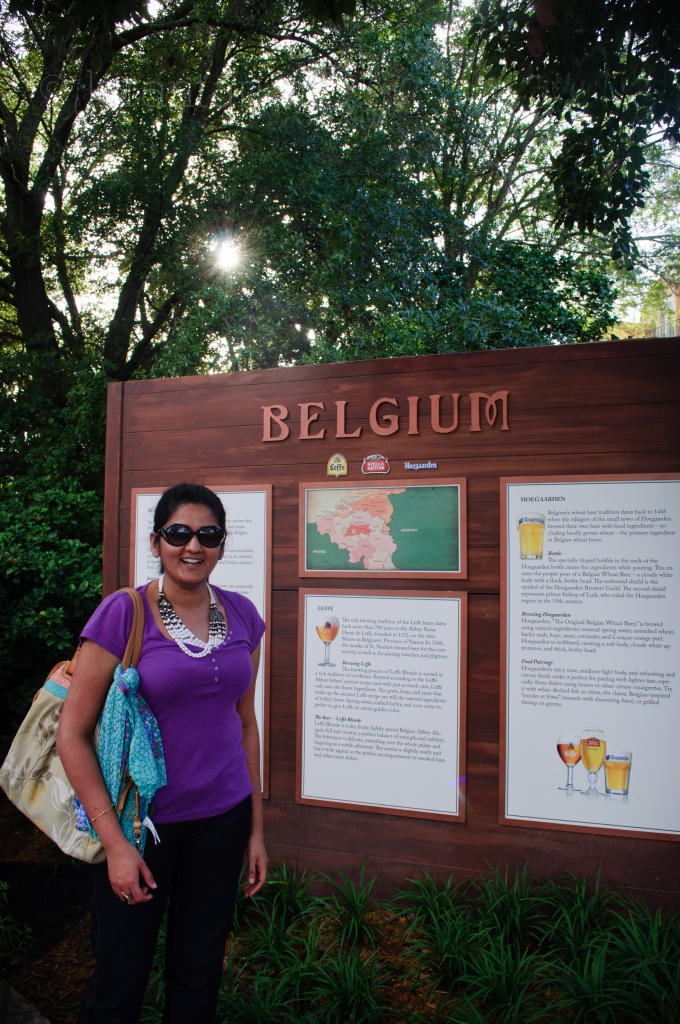 If you don't know already, I have a huge sweet tooth so we naturally continued our culinary adventure by scouring for mouth-watering Belgium waffles. These were definitely WAFFLELICIOUS! And yes, I love coining words.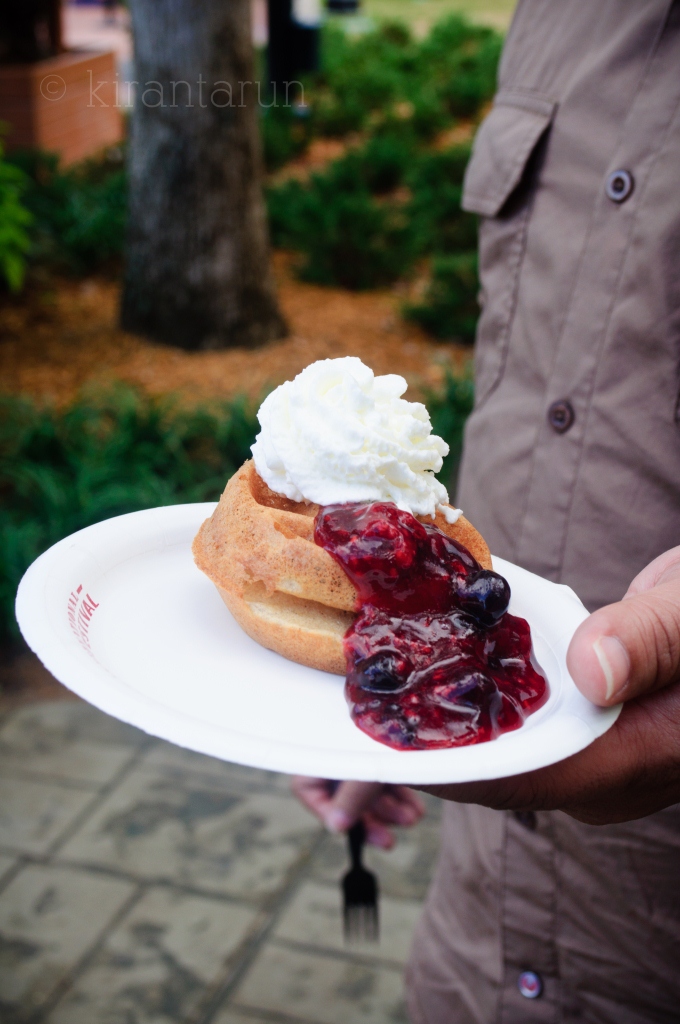 Hopped over to China, where we scored a delicious plate of noodles, topped with succulent shrimps and seared chicken on a stick! Now that I am trying to recall the title of each dish, it's very difficult when hunger and drool distracts.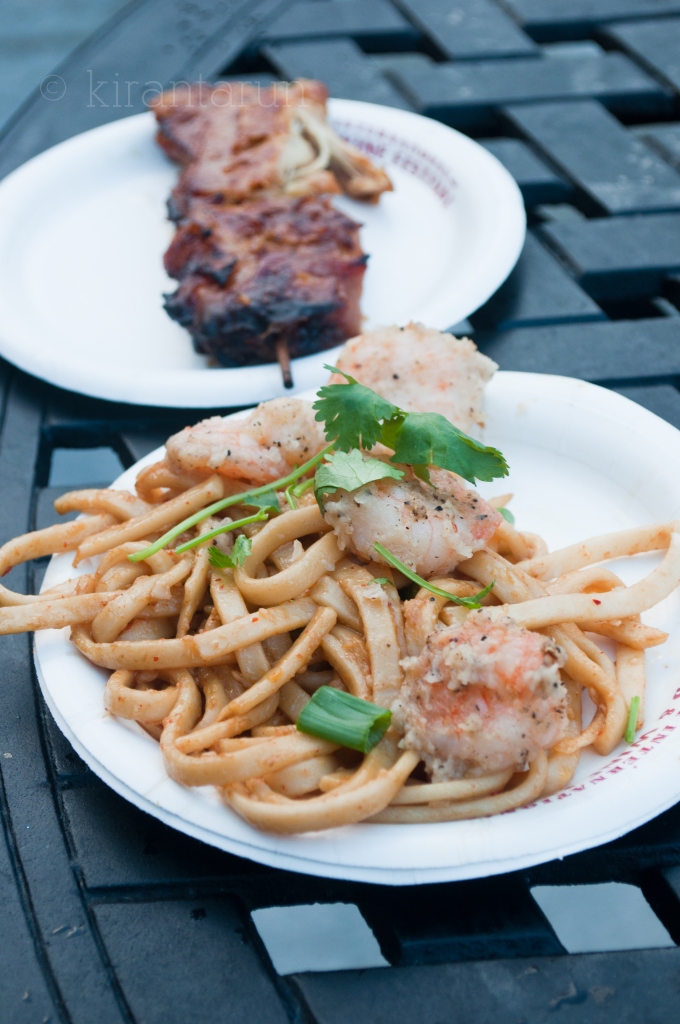 Obviously we had to sample some neighbor delights. I've always loved Mexican food – so full of flavors and deliciousness!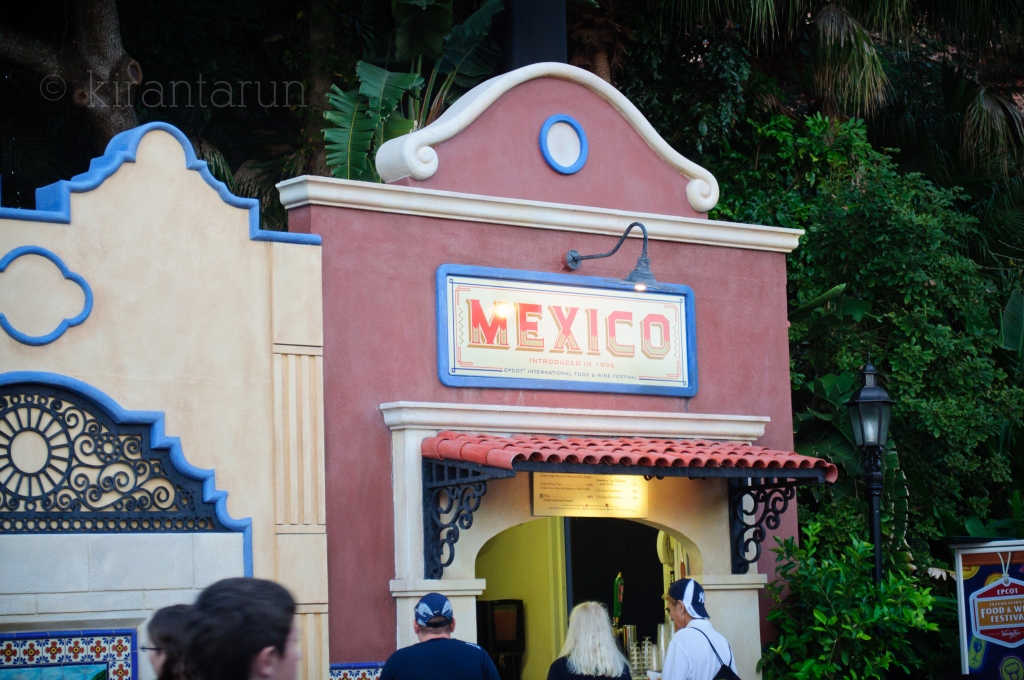 These chicken tacos were literally, to die for! And then, something unthinkable happened. My memory card was full!! Wowza 😀 We also ordered a plate of churros – a similarity to doughnuts – served with delicious caramel milk sauce.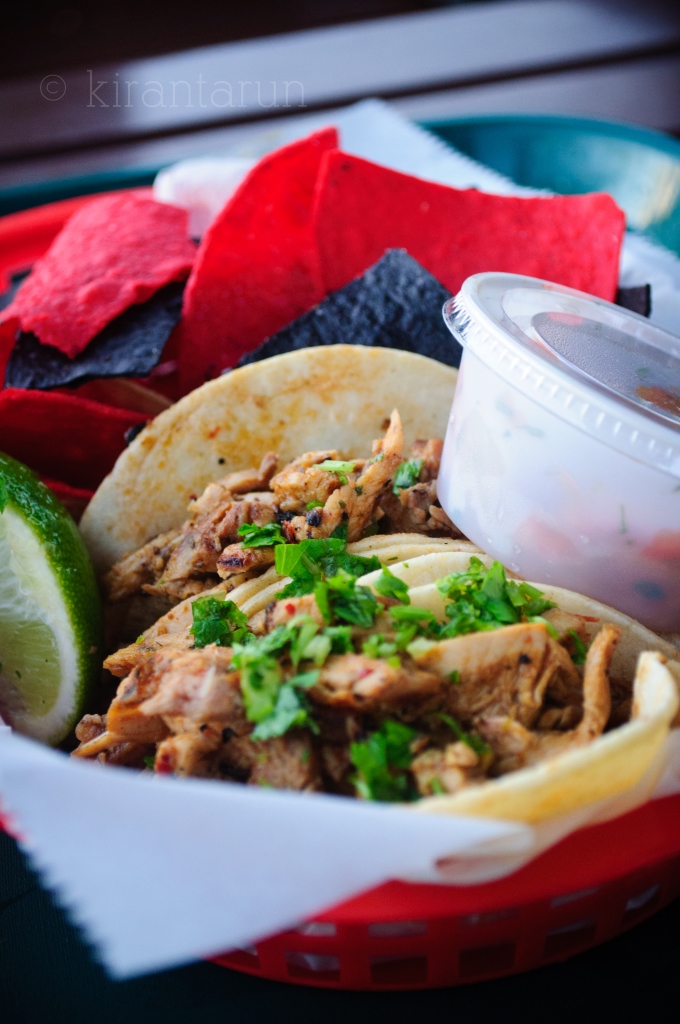 With full bellies and a disappointing memory card incident, some lessons were definitely learned along the way:
Never ever underestimate the amount of fun I would have in a Disney theme park.
Thank you Walt Disney World for sparing us from cooking lunch & dinner, and saving us from dish-washing duties. Only for a night, but was so worth it.
Always have a spare memory card, just in case.
Plan our next adventure, perhaps to Magic Kingdom, Animal Kingdom etc.
And live life as though its my last day – don't put off fun activities way too long.
Have you ever been to DisneyLand or Epcot, Food & Wine Festival? What are your Disney memories during childhood?
__________________________________________
I was provided with 2 complimentary Epcot theme park tickets during Food & Wine Festival by Walt Disney World. In no way I was compensated to give a positive review. Read my disclosure policy for more details on my role as a blogger.