Happy Monday and the official beginning of FALL! I loved reading your views on "breaking the ice". Can I say how happy I am that many of you share the same qualms with me on this topic?!
As if it wasn't enough to know the ABC's of me, I thought it would be fun to share more about who I am. Who am I kidding? Let's face it, I totally wanted to rant. Yeah, that's what my blog space is for – ranting!
A few things you should know about me:
Punctuality is my best friend.
The Husband is my one and only love. Ever.
I do or sacrifice anything in the name of love, family and friendship.
I am a proud space nerd.
I absolutely have a huge tooth, especially for ice creams. I love ice creams so much that I can't tell the difference between a fro-yo and ice cream. Doesn't matter to me.
I love encouraging others.
The Husband instilled in me, my love for shoes and handbags. Believe it.
I am the real Chatterbox in my family, with the loudest mouth ever. And I am funny. To them at least 😉
Have I said how much I love indulging in a bowl of hot oatmeal topped with yummiest of nut butter?
Unbelievable for some (the Husband included), but I love action/adventure movies more than sob-fest drama or love stories.
I am a huge DIE HARD movie fan. I mean, HUGE.
Can't switch channels whenever TOM & JERRY is on. Don't judge.
FRIENDS. Sigh. I can't get enough of it. Even the reruns.
I despise reading horoscopes.
My dream of someday owning a property in New York City.
I hate flying. It's always a painful experience!
I strongly believe in Feng-shui & chinese medicinal treatments.
I do believe in hating number 4 & 13.
I take photos of food all the time. It can be embarrassing if you are not familiar with food blogging/photography.
I often add up numbers to avoid totaling 4. Including our home address.
Pet Peeves
This is in no order of preference what-so-ever. I mean, who prefers pet peeves such as: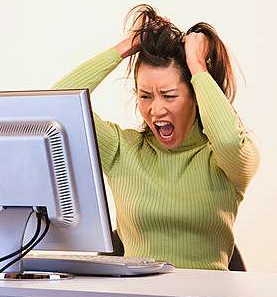 "You've been married for a few years now, what about having kids?"
Putting others down by basically being mean.
On the road – driver's who doesn't use the turn signal and tailgating
Children throwing tantrum!
People who drink directly out of a milk or juice container. Eww!
Put the toilet seat up please!
Dining with a picky and noisy eater.
Hypocrites – yeah, you know who you are 😉
Offers that always comes with a catch/marketing gimmick
Phone in the theater / movie-hall talkers – SHUT UP!
People who go around littering in public place
Zero acknowledgement after a "thank you"
Internet pop-ups
People with full cart utilizing "10 items or less" lane
People who judge me with this list 😉
Phew!! Enough with ranting! Believe me, there's more to this list, but I want to know yours as well.
Tell me more about yourselves, vent your frustrations, likes or pet peeves. Go!
Image source.