…literally. Endeavour's journey has been postponed till May 10th. Mission STS-134 for April 29th was scrubbed. Launching human into space is no joke. Precautionary steps are put in place to safeguard lives and that is why space enthusiast like myself should expect launch delays. Let's start from the beginning, shall we?
First up, the feeling of being selected to attend Nasa's TweetUp was nothing short of AMAZING! I had to take a few days to process it all. The NASA family was amazingly gracious, hosting 150 selected tweeps from around the world to celebrate space exploration and the launch of Endeavour's final voyage. Nasa TweetUp participants came from different parts of the world: District of Columbia, 43 States of U.S.A, Australia, Canada, Germany, San Juan, Switzerland, UK and me from MALAYSIA 🙂 I love social media gathering as such that connects people with similar enthusiasm from around the world.
NASA not only hosts us, but arranged an array of programs for us to fully experience what space ingenuity is all about:
Thursday, April 28/L-1: Tweetup Day 1*

7:30 a.m. to 9:30 a.m. – Registration at the Kennedy Space Center Press Accreditation Badging Building; travel to the press site, set up, meet fellow participants

10:00 a.m. – Welcome by @NASA team members Stephanie Schierholz and John Yembrick

10:07 a.m. – Meet the tweeps

10:45 a.m. – Demo of Extravehicular Mobility Unit (EMU) and Mark III spacesuits

11:00 a.m. – Lunch break

12:00 p.m.-1:40 p.m. — NASA TV starts for the formal #NASATweetup program, featuring:

Dana M. Hutcherson, space shuttle Endeavour's flow director, Kennedy Space Center
Tara Ruttley, International Space Station associate program scientist, NASA's Johnson Space Center, @ISS_research
Astronaut Clay Anderson, @Astro_Clay, Expedition 15 flight engineer, STS-131 mission specialist, shuttle Discovery (April 5-20, 2010)

1:45 p.m. – Board tour buses

2:00 p.m. – Tour of NASA's Kennedy Space Center, including visits to the Apollo Saturn V Center, a drive by the Shuttle Landing Facility, Mate-Demate Device, Orbiter Processing Facility, Vehicle Assembly Building and Mobile Launcher Platforms, and viewing of the retraction of the Rotating Service Structure, scheduled for 7 p.m.

8:15 p.m. – Return to the press site
Pictures speaks thousand words, so without further ado, I present you my journey into NASA with tonnes of photos. Considered warned:
Day 1
This space suit was assembled in our Twent! (TweetUp tent). How cool is that?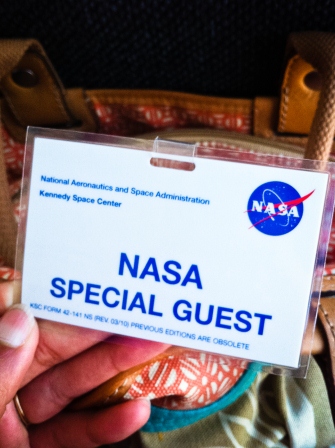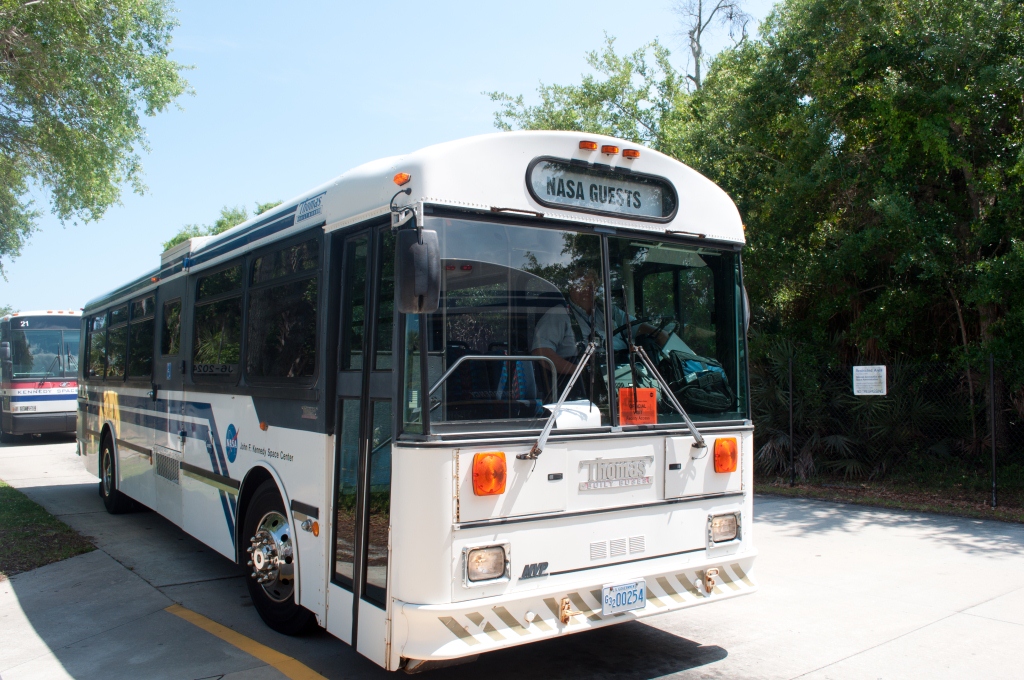 We boarded the bus for a personal tour into Vehicle Assembly Building (VAB)!
VAB is now used for housing Space Shuttle external fuel tanks and flight hardware, and is the location of space shuttle orbiter mating (stacking) with the solid rocket boosters and external fuel tank, that combined makes up the complete Space Transportation System, called the Space Shuttle for short – via Wikipedia.
Fun fact: VAB is the largest single-story building in the world!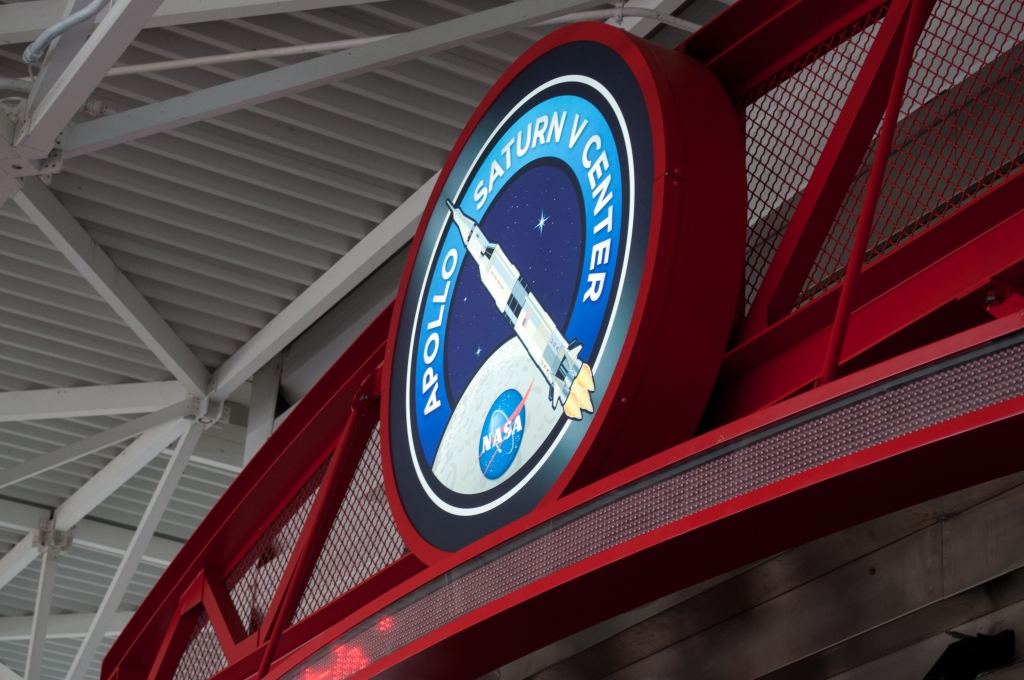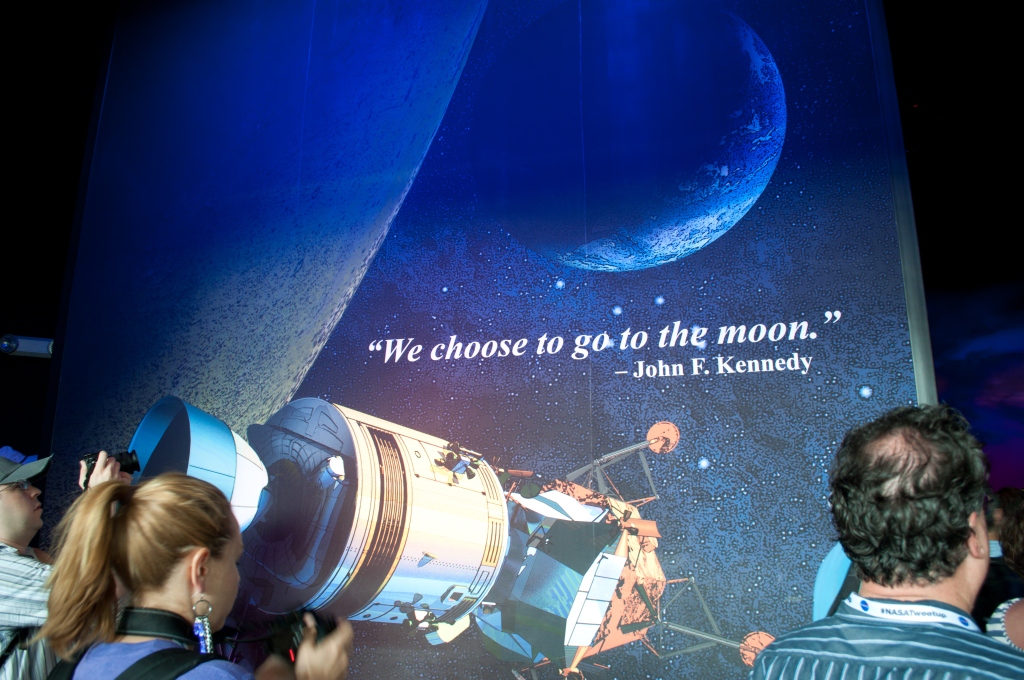 Apollo Saturn V Exhibits: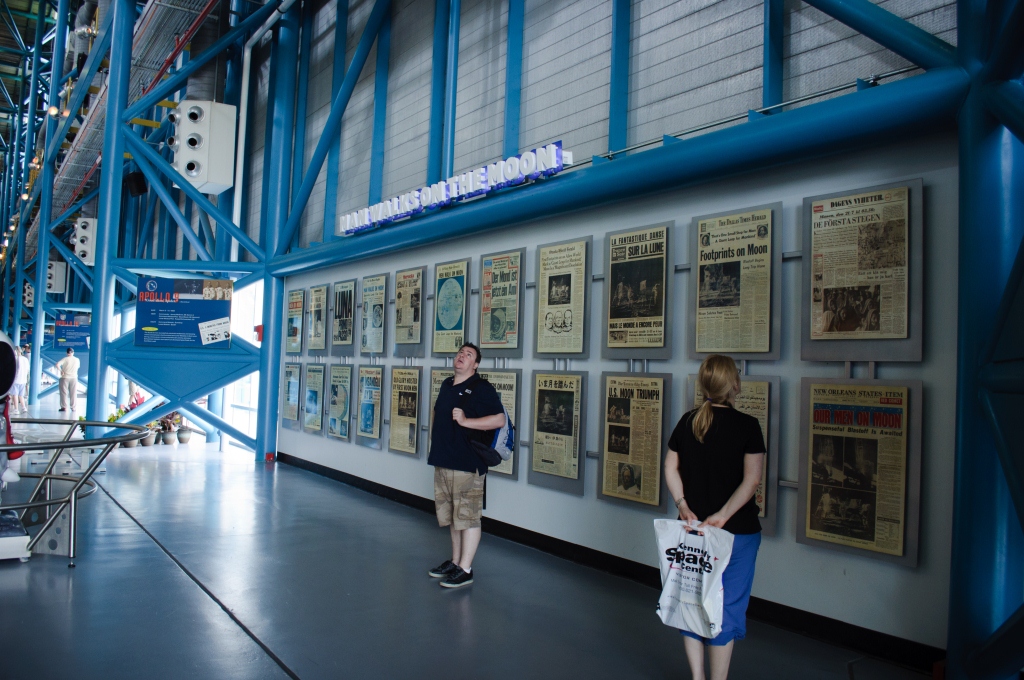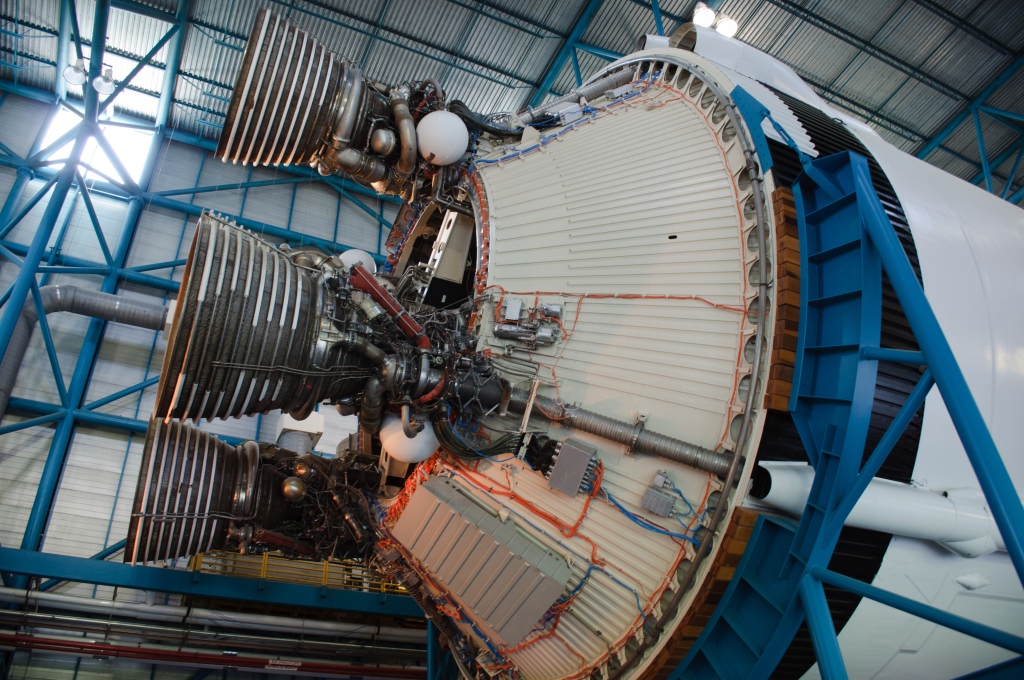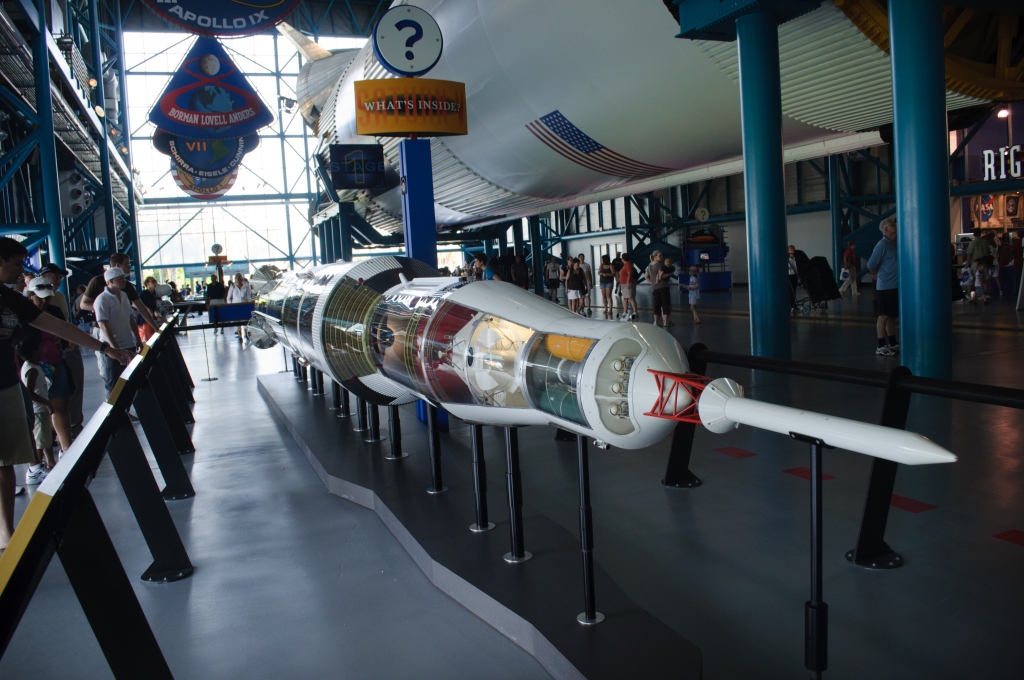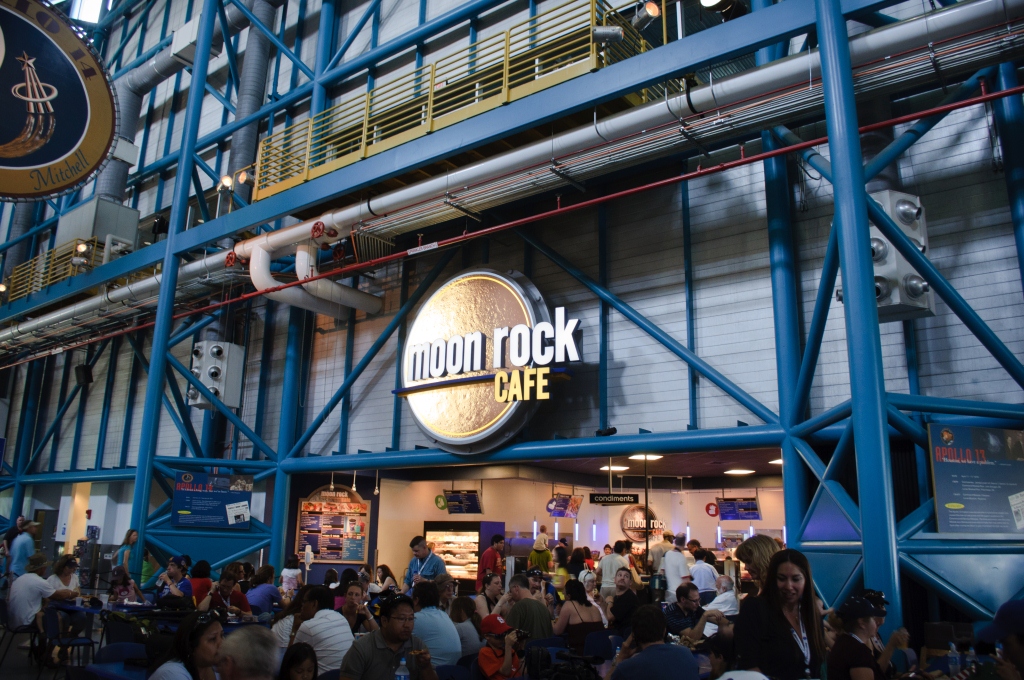 Made awesome new friends: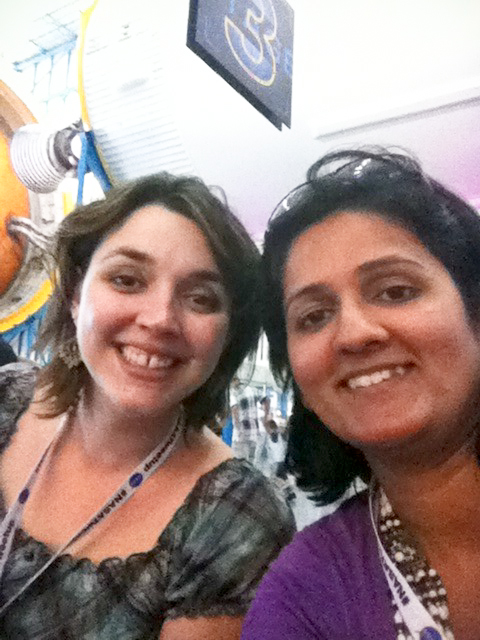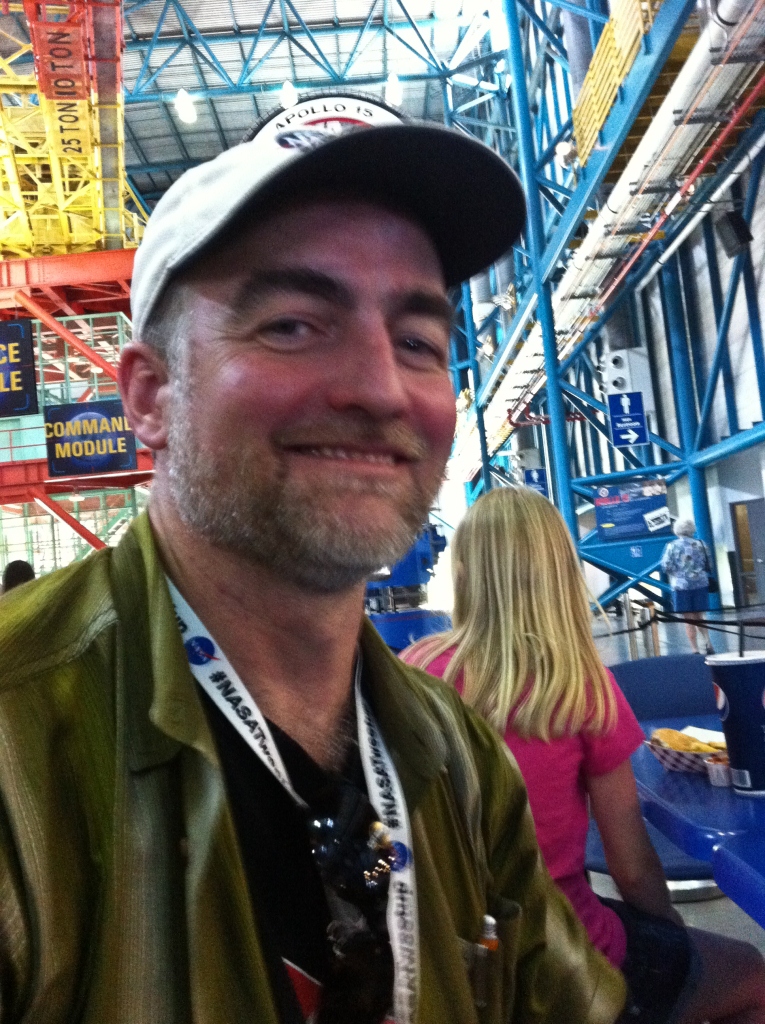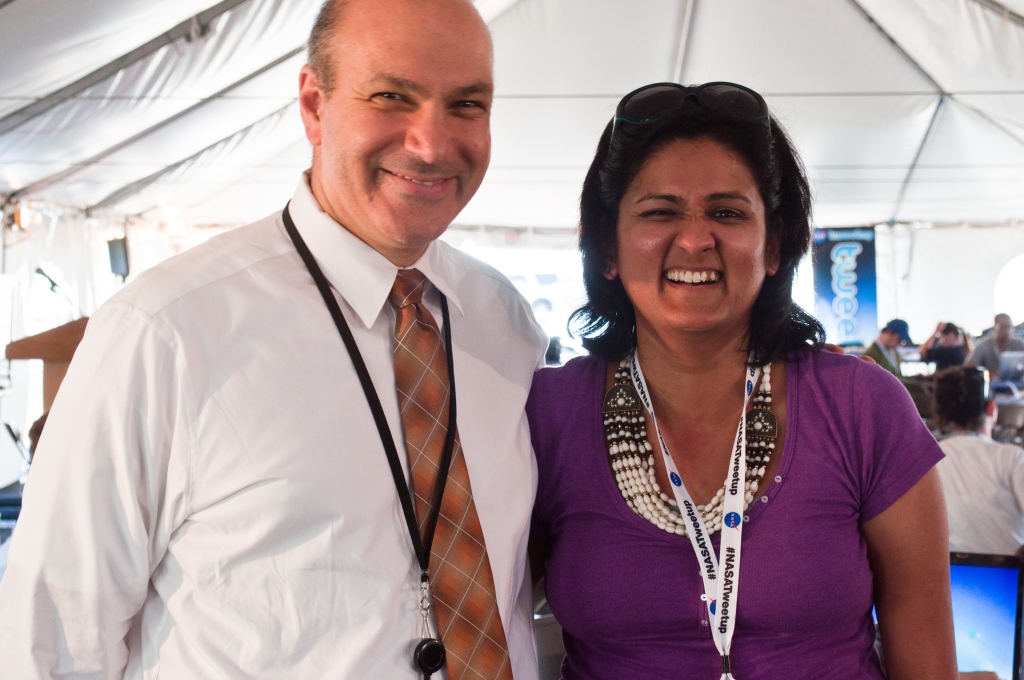 We were unable to view the retraction/rollback of the Rotating Service Structure due to bad weather and had to reassemble in Press Room. I felt a journalist vibe in there 😀
It was an honor to be selected and receiving such dignified access into Nasa's facility. Hats off to the Nasa team for pulling off such event with fun agenda to accommodate some of your space enthusiasts from around the world. More fun and adventurous details on Day 2, stay tuned 🙂
psst: Some photos were taken with my iPhone – please excuse the grainy image quality.
Have you been to a tweet-up of such magnitude? What are your thoughts on Obama's decision in ending space shuttle programs?