A shout out on Twitter yesterday resulted in tremendous amount of well wishes.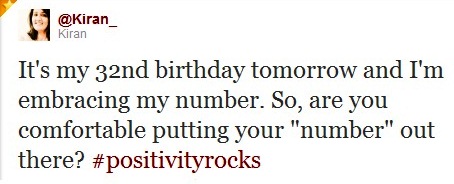 And amazing perspective to life. Some of it, blew my mind. Well, literally 😉
@CreativKitchen said:
It's a BIG year for me! I turned the BIG 4-0 this past 9/11. So far…it's been a GREAT year!! Seriously amazing.
@SimpleBites said:
Well happy birthday!! It is actually my dear mother's birthday today. =) (and you and I are the same age)
@LisaWood said:
happy birthday today! Mine too but I'm a bit older than you. (43 and not afraid to admit it) 😉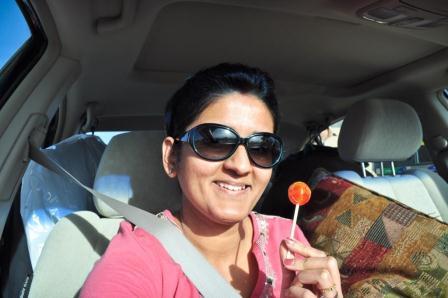 The only time I celebrated (announced) my birthday over this blog was in 2009. We celebrated the big 3-0 during a visit to India. How does it feels since then?
As of today, I am adding 2 more years of wisdom.
Appearance of

GRAY HAIR

! Nightmarish!
Added responsibility, (ahem) weight & backaches.
Completed MBA. Phew! Currently thinking about PhD. Kid you not.
Love every minute as a SAHW (stay at home wife) with flexible priorities. Less of "Just Do It", more of "Do It Later". Sort of laid-back.
Health becomes a priority i.e yoga, biking & running.
I am more likely to have similar experiences with people I often converse with. Do I feel smarter if I can relate? That's a topic to discuss some day 😉
Proactive arguments wins all the time.
Sense of personal style.
Negotiation skills are test and put in good use.
More nieces and nephews are added in the birthday book.
I have OLD friends. Just kidding, you know who you are 😉
Taking health supplements and reading nutrition labels.
Being in the 20s seems mischievous with least caution. Do I miss it? Hell, yeah.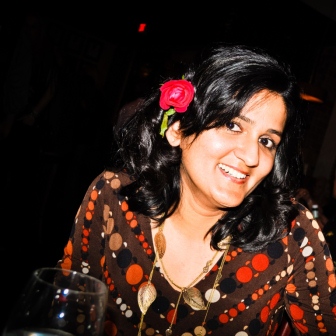 Took a little risk with a vlog. Don't stone me for it 😉
Here's to another year of awesomeness, a little acceptance towards wrinkles, GRAY HAIR (Yikes!) & backaches. Cheers 🙂