Clearly my failed attempt at baking a brownie almost had me kicking myself. Instead of using all purpose flour, I accidentally threw in self-rising flour. That (supposed) brownie turned out puffy, dry and cakey. Eatable, but not that we would go for seconds or thirds. Sorry Hubby. I tried to salvage the celebration last Friday with a celebratory night out stretched well into weekend

Yup, the Hubby had loads of fun this year

Guessed the cake was enough reason for a missing smile on Hubs face

I tried to salvage our celebration by treating Hubby at our favorite Chinese restaurant.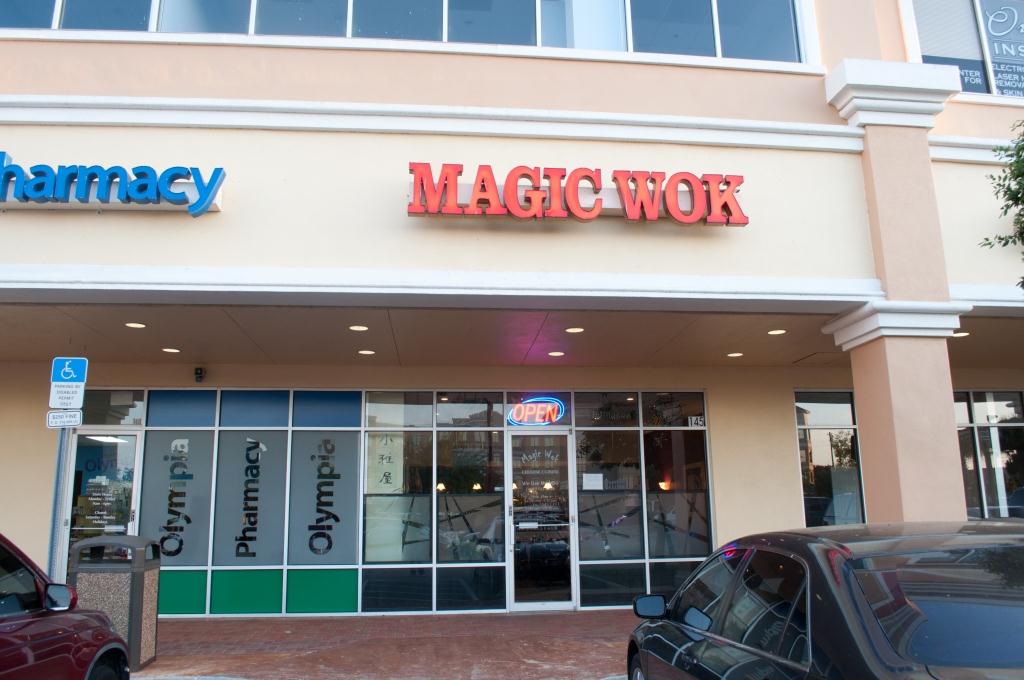 Awesome home-made Chinese food, we love dining here every now and then. If it ain't broken, why fix it right?

Well, the only thing that was broken – my failed brownies. Guilty as charged.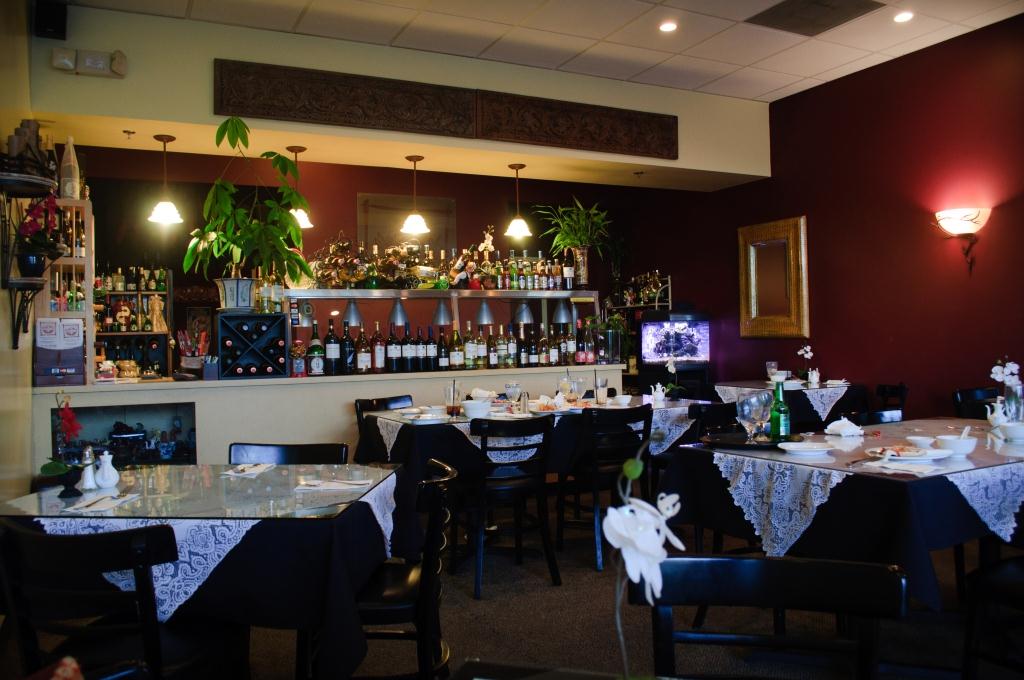 As per the hostess's recommendations, we begin with a soupy starter.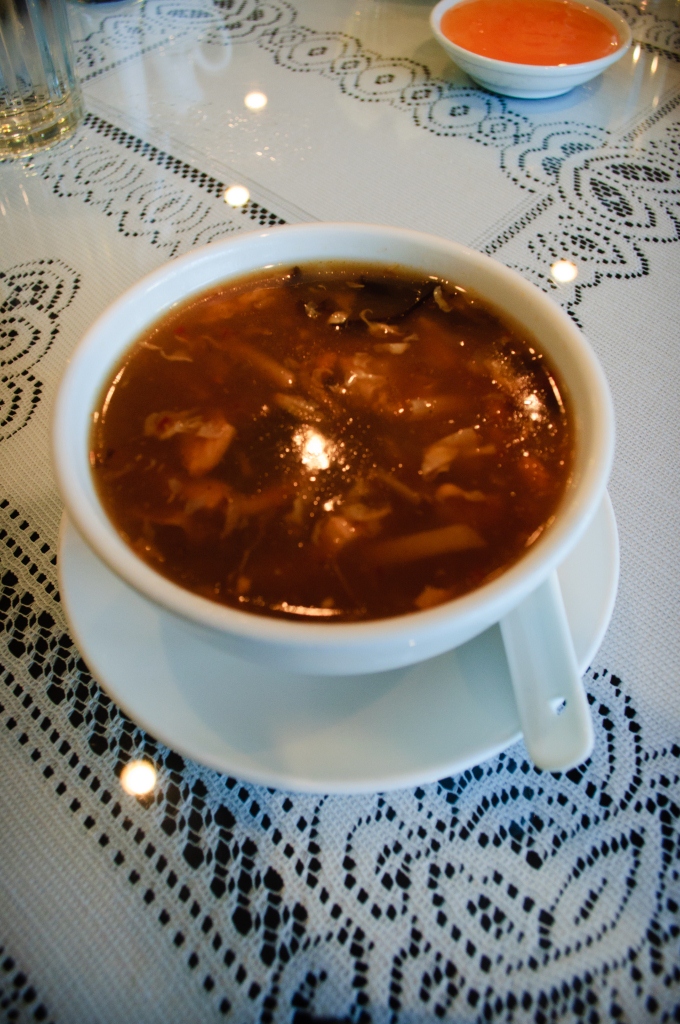 Sipped on hot and sour soup. A delicious, tangy and savory soup.
Technically sipping. These days we are so glued to our gadgets. Sheesh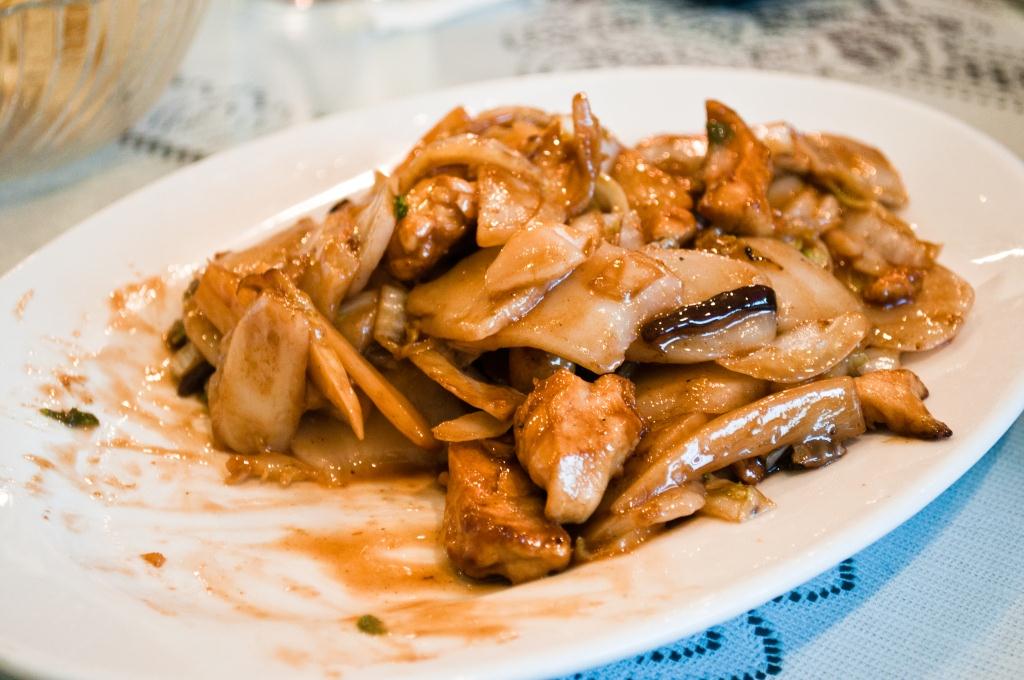 1st Main course: Stir-fry rice cake noodles. Delicious noodles!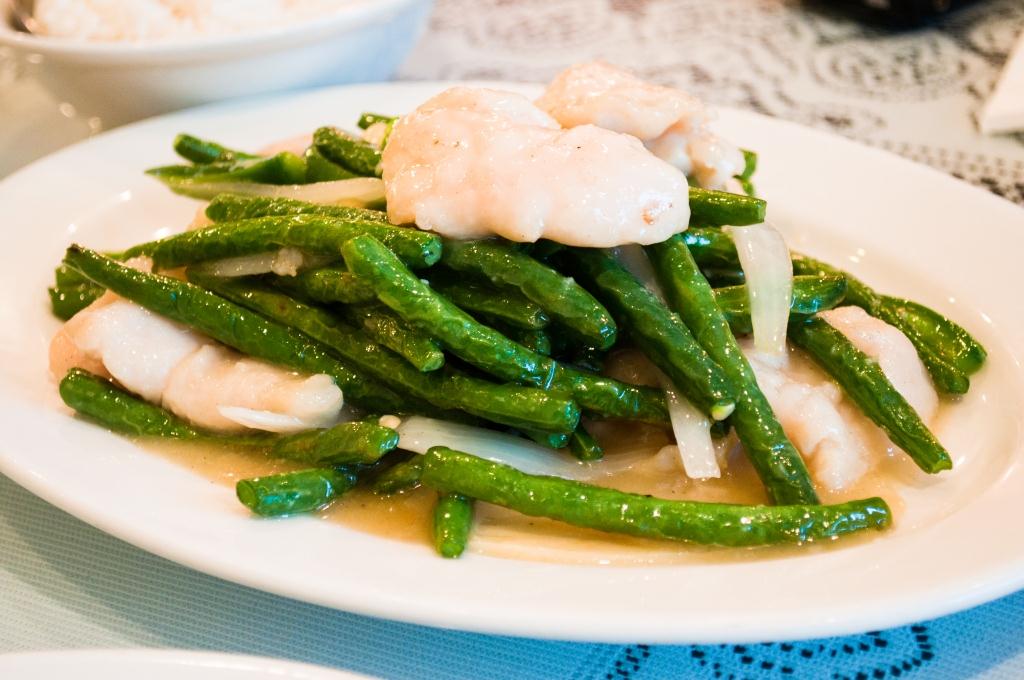 2nd Main course: Fillet of fish with string beans. Sweet, salty and spicy – a perfect balance of flavors. Served with fluffy rice.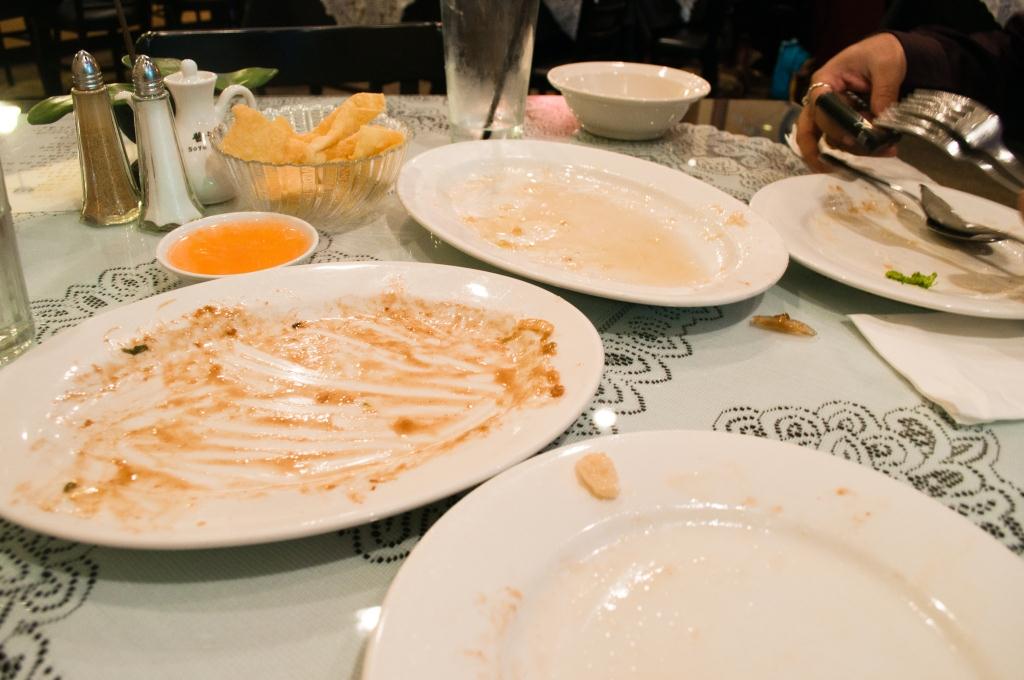 We took no time polishing off every delicious bits.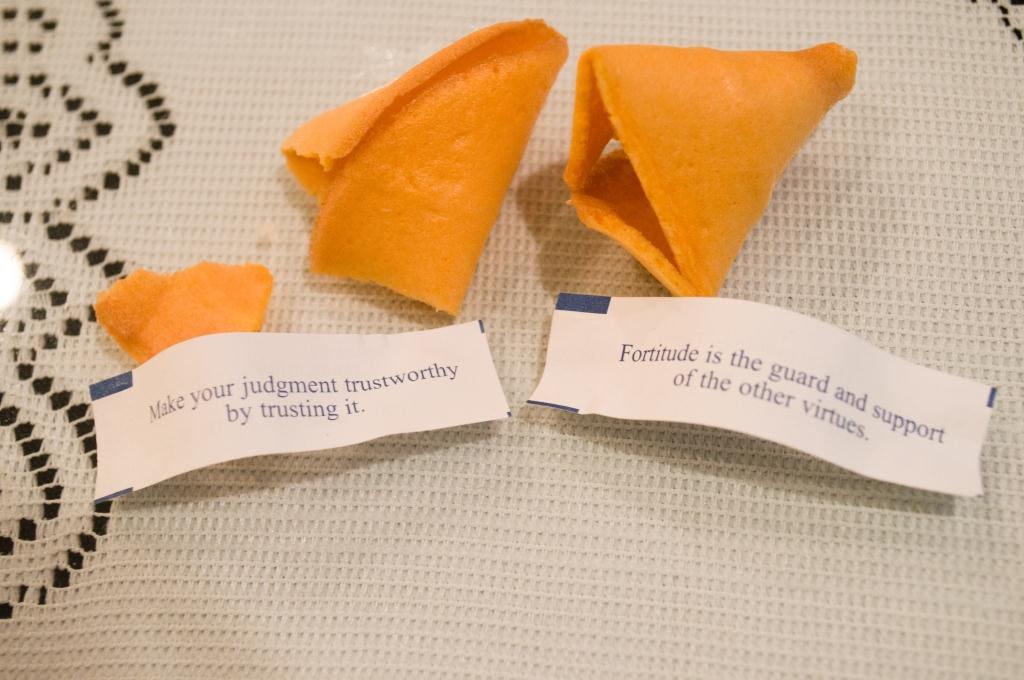 Fortune cookies for added encouragement and support.
After dinner, we decided to watch Sucker Punch. A hot mess of confusion movie.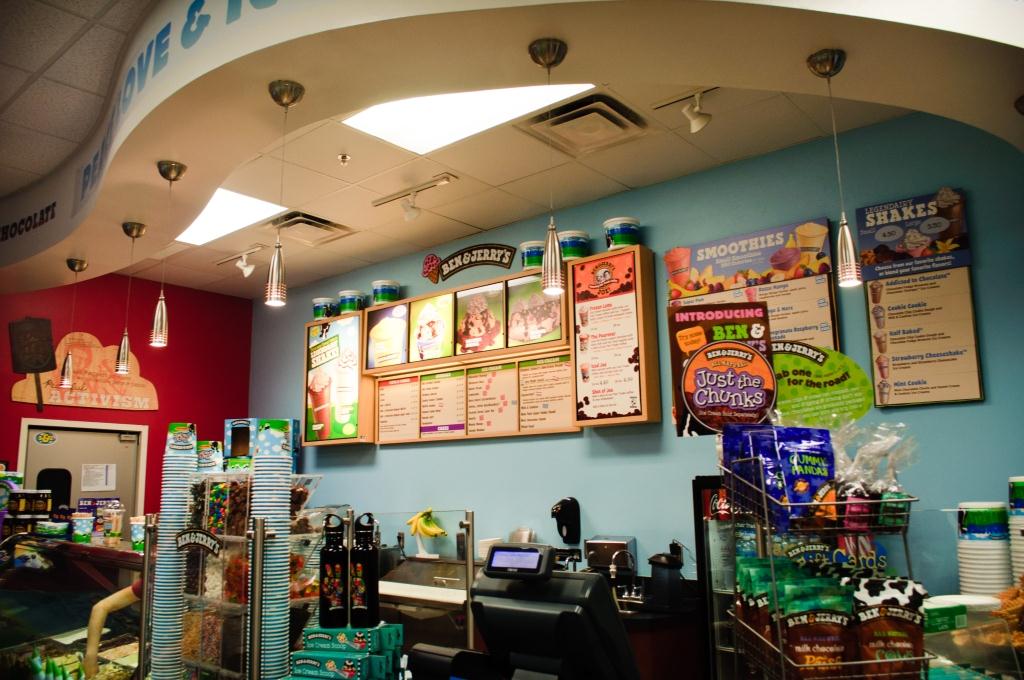 We had about an hour to kill before showtime. Ben & Jerry's was tempting enough for us to decide between: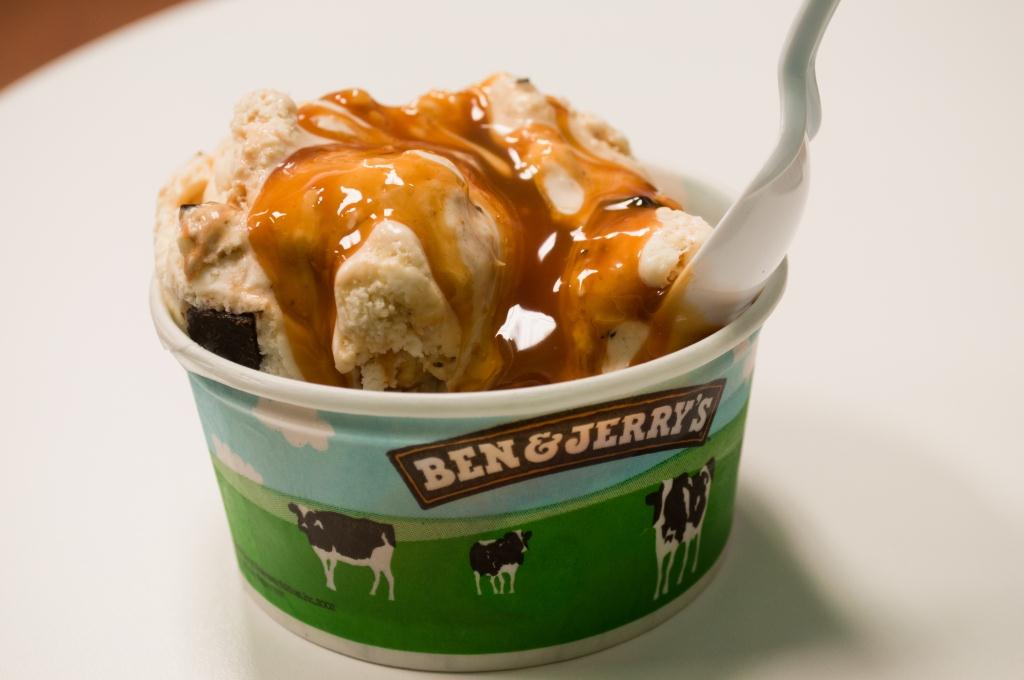 Coconut ice-cream with sweet caramel and..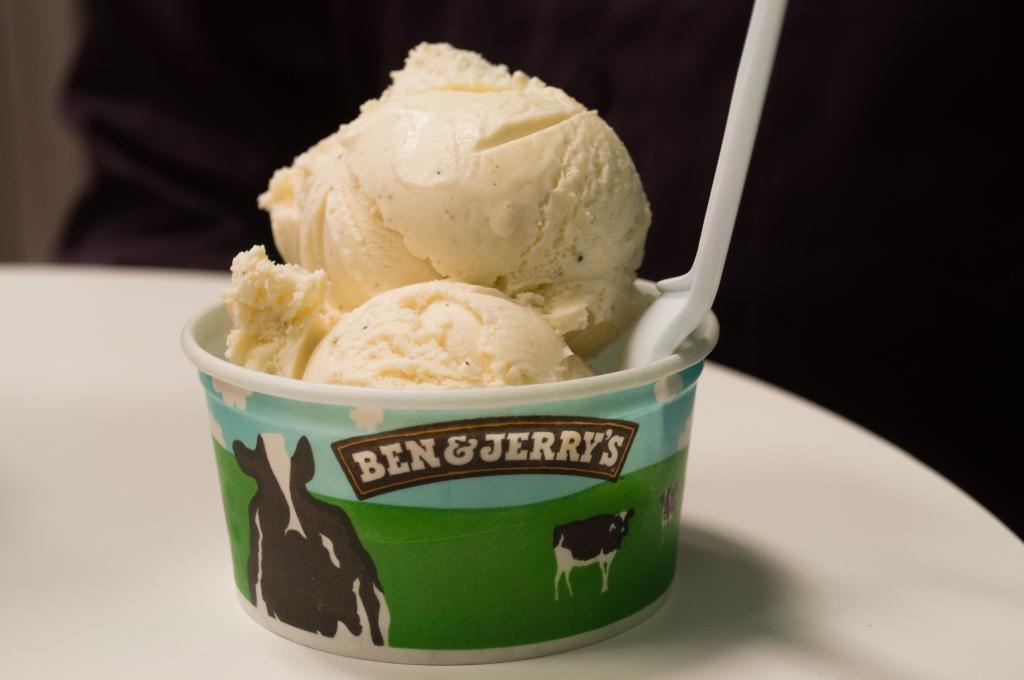 Hubby's favorite vanilla ice-cream!
psst: Are you a Central Floridian? Come and join us at Orlando's Food Truck Bazaar today. Click for more details.
Are you a master baker? Have you failed at impressing your better half on surprises? Care to share your remedial stories?