and every other weekday because
… its a fresh start of a new week and 4 more days to Friday for the Hubs! Wahoo!
… every weekday is a weekend to me, no matter what.
… I get to be in my pajamas every day (promise, its not the same PJs).
… I do not have a 9 to 5 job, that equates to not having Monday Blues. So, kindly don't beat me up for it.
… I get to do what I normally couldn't during my professional career like completing MBA, blogging, photography and recipe testing!
… and many more, but I can't risk jinxing 😉

***
Overall, I especially love today because it is officially SPRING and my blog friend Bess from CentralFloridaTop5, with the help of Jason from IWearYourShirt are hosting fabulous sweepstakes on Bess's Facebook page.
Bess's blog showcases Central Florida's event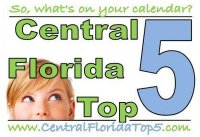 for you to plan your way enjoying not only what we are "so-called" famous for (theme parks) but includes cultural, arts, family, charity, fitness, concerts, plays, and many other events for residents and tourists visiting Central Florida.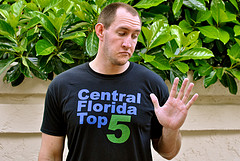 Jason and his fabulous team are promoting CentralFloridaTop5 by wearing t-shirt of the day! They wear t-shirts for living and I am envious 😉 A great way to promote organizations via social media.
How can you participate for a chance at winning these fabulous price packages?
Like Central Florida Top 5 on Facebook and click SWEEPSTAKES to enter for a chance to win 4 giveaway packages that include: 3-Day stay at Bahama Bay Resort, Family 4-pack of passes to the Orlando Science Center, Couples Get-Away Prize Package and Sports Prize Package. Learn more about the giveaways on their sweepstakes page.
And yes, I have entered the sweepstakes too 🙂
How's your Monday coming along? Do you often face the blues?
Image credit: Garfield, Bess & Jason.