Feeling absolutely EPIC today! Why?
Awesome weather in Florida! Yahoo!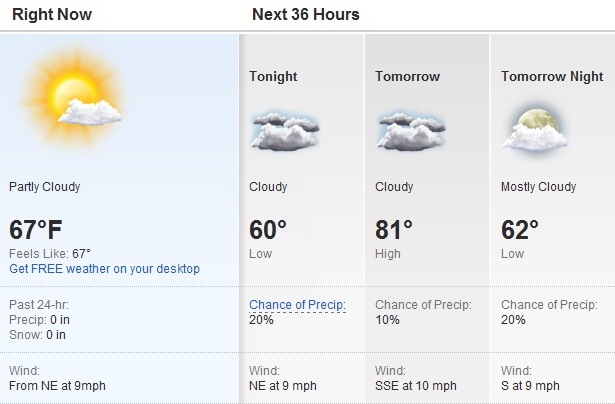 Obviously there's no excuse but to go out and squeeze in a run. The weather is so beautiful. But it's getting chilly as I'm typing 😀 I generally don't write about healthy living or my fitness routine on my blogs. I just do my level best to try and be in shape with the help and support from an awesome Twitter community over at Fitblog. The constant motivation and advices are limitless. I admit it, sometimes it's very difficult to get up and go for a run. But I keep myself positive by looking at the brighter side of living a healthy and happy life. And that credit goes to the Fitblog community 🙂 They make me feel powerful and constantly motivate me to better myself. I wish I am motivating them as well.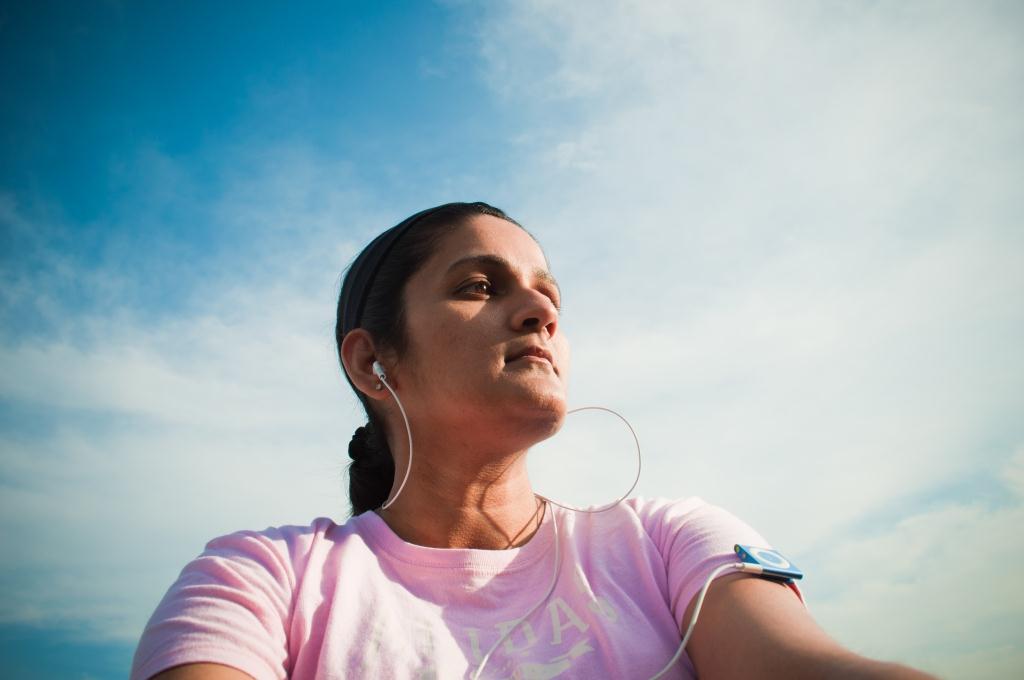 Signs of spring is simply beautiful. Look at the blooming rose bushes. Somehow, Spring and Fall are losing presence between long summers and dreading winters these days. Not good. Hoping for a longer spring this year 😀
You know what? I totally forgot we have a STOP sign so close to our home! Never thought of Operation Beautiful until today. Perfect sign for an epic message 🙂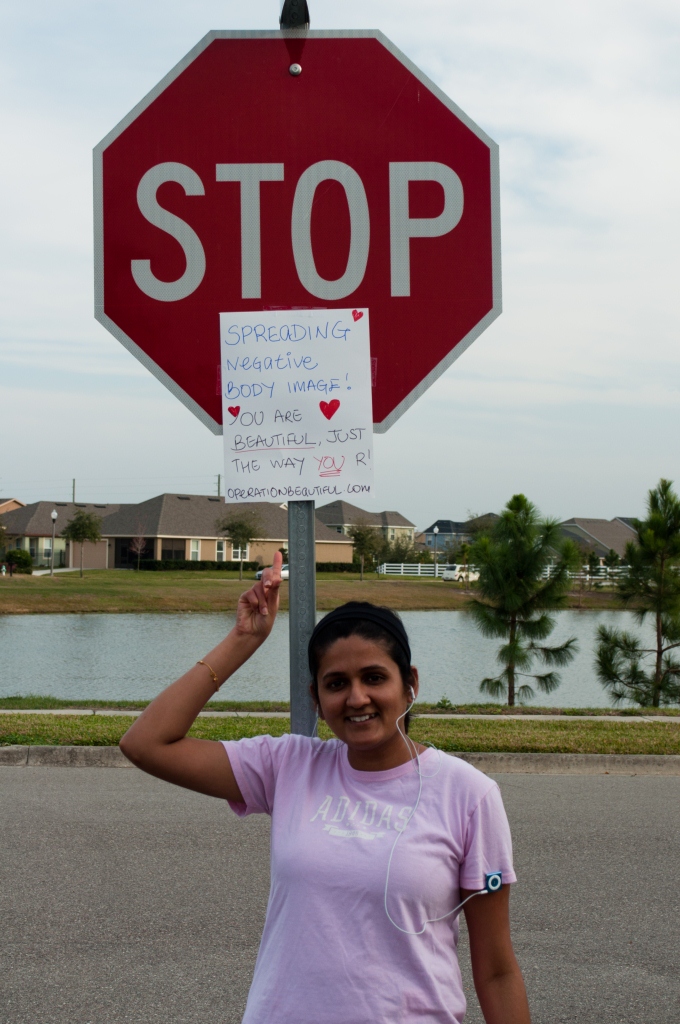 Thank you Cliff for taking this photo of me 🙂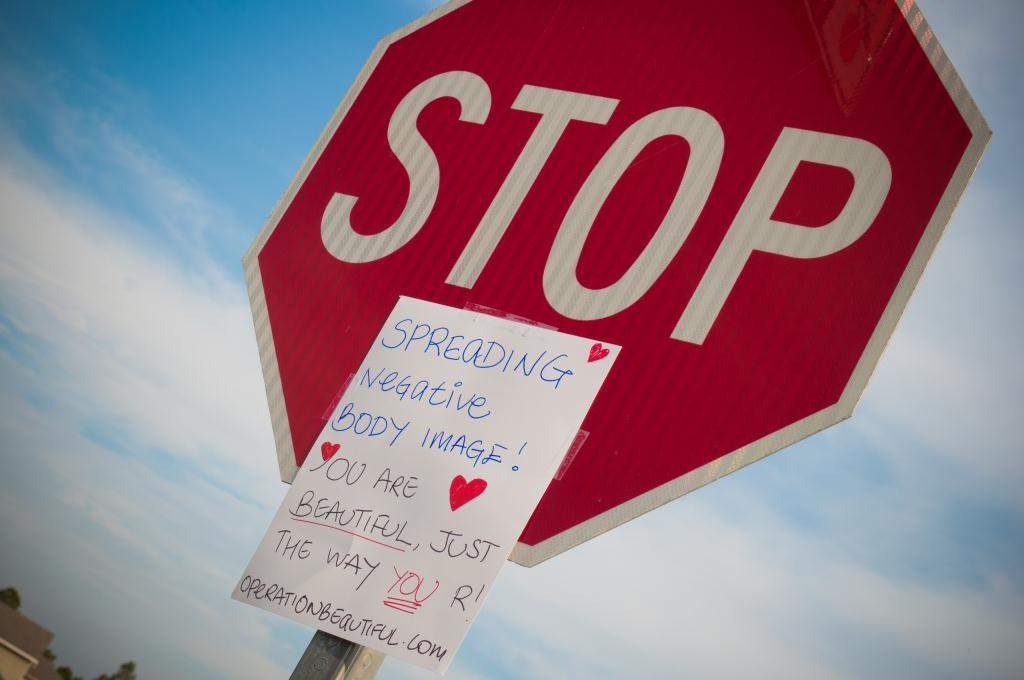 How do you keep yourself motivated to achieve a healthy living habit? I love a running, yoga or dancing partner that encourages me to get my booty out of the door and work out 😀