We have been living in Orlando, what – for a few years now and there isn't any dedicated page on this blog for places to visit? What is wrong with me? It's never too late, thanks to J from J's Everyday Fashion for inviting me to a lunch meeting with fabulous people at Florida Mall here in Orlando. I had the pleasure of meeting the Director of Mall Marketing, Jamie Roy, President of Bitner Kennessy, Kimbra Hennessy, Mark Baratelli, Jennifer ( we did Chevy's Girl on the Go promotion together) and Sarah Lundy from Orlando Sentinel.
We lunched at Buca di Beppo and chatted about Florida Mall's new mobile phone application released just in time for Black Friday "high tech" holiday shopping event. Since my new found love for Apple begin with a recent purchase of an iPad, I am already loving what the app world has to offer. Tons of great information while shopping.
First up, the lunch at Buca was amazingly delicious. We love authentic Italian flavors and this is my new found gem!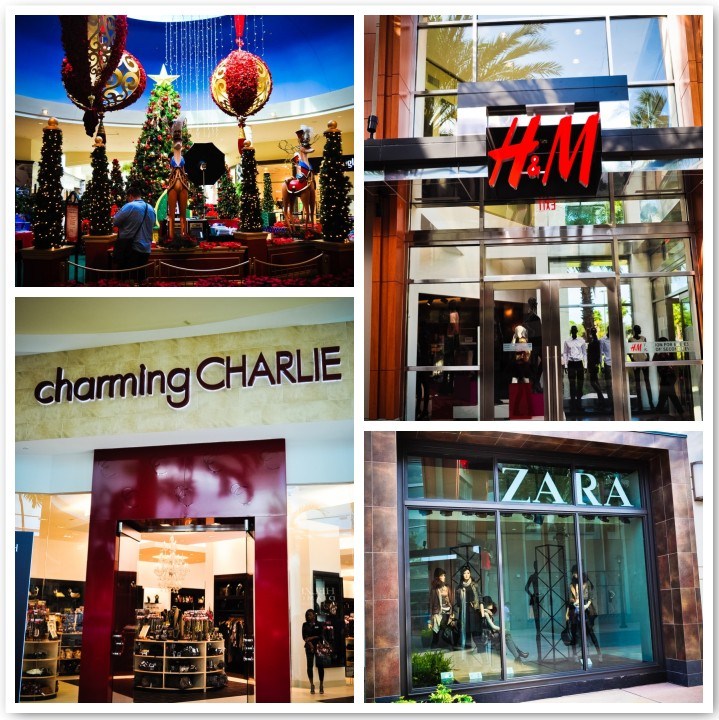 After lunch, we were given a tour of Florida Mall and I was amazed at many changes! We were also told that the Mall has 100% occupancy. Not bad in this economy. There are many new stores to choose from namely: H&M (my fav!) Zara, CCS (skateboards), A'gasi, Charming Charlie and Cotton On, from Australia. Why don't I visit Florida Mall often? Anyways, get your mobile phone app'd and ready as Black Friday approaches next week. Trust me, you would need all the help you can get as the Mall is expecting around 100K guests! Here are some apps that you can choose from: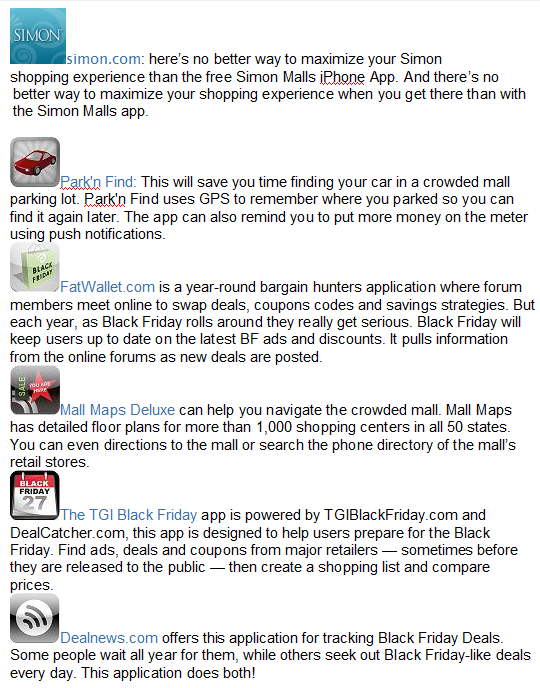 Hubs, if you are reading this: Any plans for Black Friday? Or are we just sticking to Cyber Monday tradition? 😉
__________________________________________