I am a breakfast person. Well some times 🙂 But when I am in a good mood for a tasty breakfast, I usually just go with simplicious. Yes, a simple and delicious breakfast combo.
Simple = A bagel or bread.
Delicious = Almond or peanut butter.
A side serving of fruits and coffee/tea of course.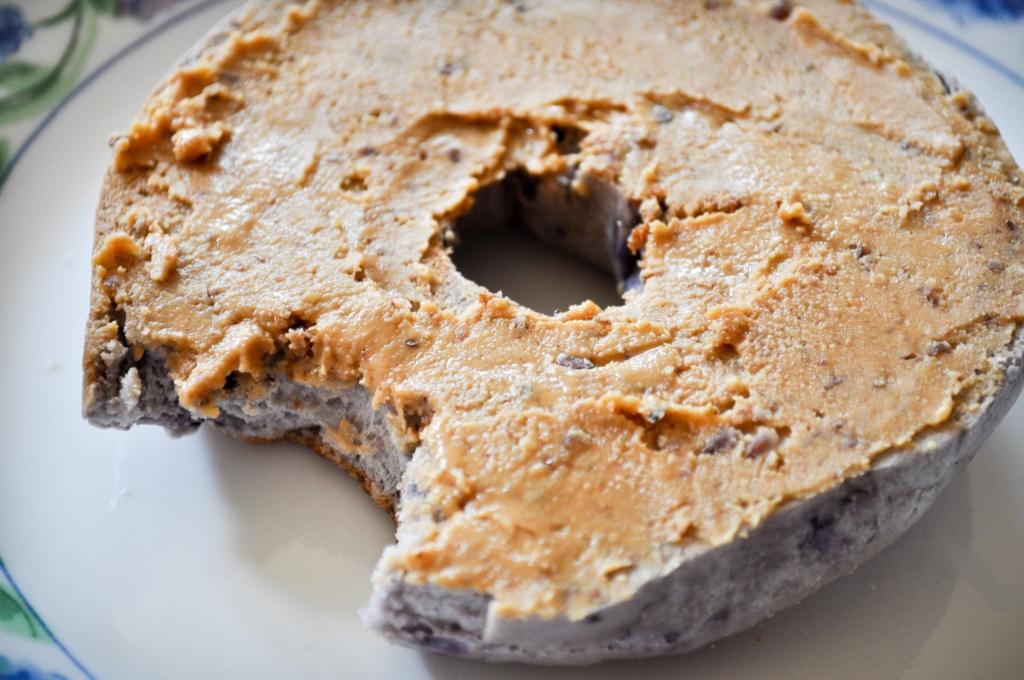 What is your favorite breakfast combo?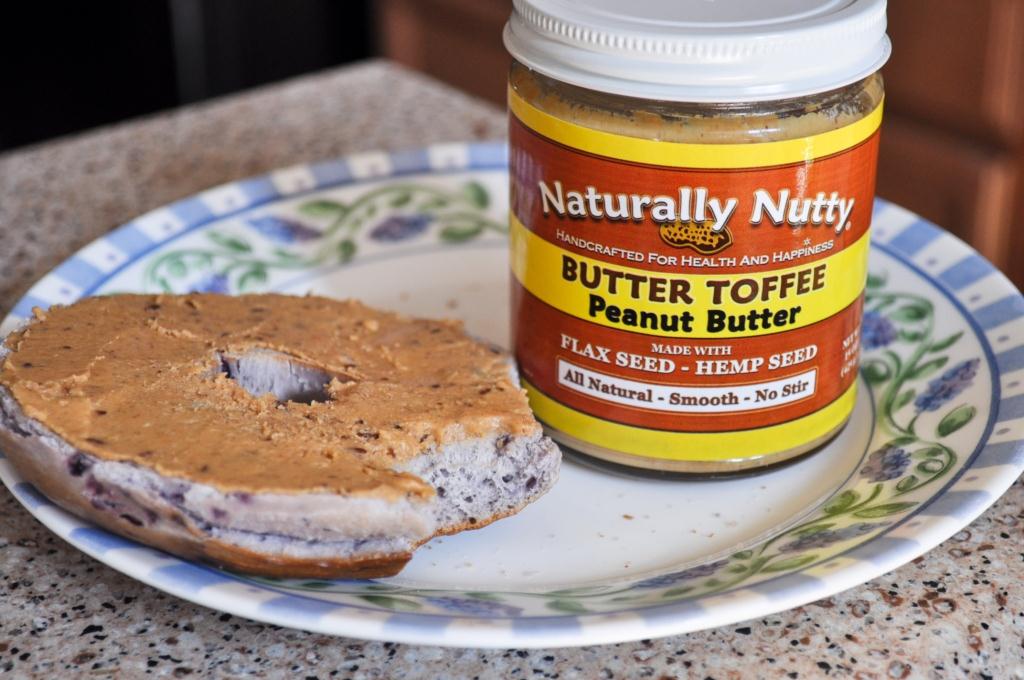 I love Naturally Nutty products. Sometimes we misjudge how tasty organic foods can be. I thought the same when I received my order a few weeks ago. After a bite, I knew that every spoonful of deliciousness is packed with organic hemp and flax seeds. I am so hooked into Vanilla Almond Butter. My favorite thus far 🙂 This is my first almond butter taste test, and I am never looking back.
Hubby, if you are reading this – we need to keep a separate budget for these nut butters 🙂
I wrote an appreciation email to Katie, founder and president of Naturally Nutty Food Inc and raved about her delicious and wholesome creations. Katie is so happy that we are enjoying her goodies so much, she has given me an opportunity to work along side with her to organize a giveaway in loving memory of her father-in-law, who recently passed away.
Katie would like to send 2 of my readers a jar of her famous nut butter (your choice of flavor). In return I want you my dear readers, to please share in the comment section below, something memorable, special, touching, funny etc about your own dad or father figure. The comment on this post will close on Thursday Oct 28th midnight, and I'll announce the 2 lucky winners on Friday, Oct 29th.
I would begin the giveaway by sharing something memorable about my dear Uncle Jas. Lovely happy memories whilst growing up in a joint family. We were always given lunch without pocket money. Tough economy. My Uncle Jas was a thrift with his money and never failed to teach us the value of savings. So much so, that he would even save a few cents worth by skipping his tea break. Many times he would dig into his savings to buy us all ice creams that would cost more than his cup of tea. He's my hero, in the financial world. Thanks Uncle Jas, I am officially a thrift as well 😀
We are so sorry for your loss Katie & family, and truly grateful for the opportunity to honor in loving memory of your father-in-law. May he rests in peace.
Comment away everyone, and good luck!