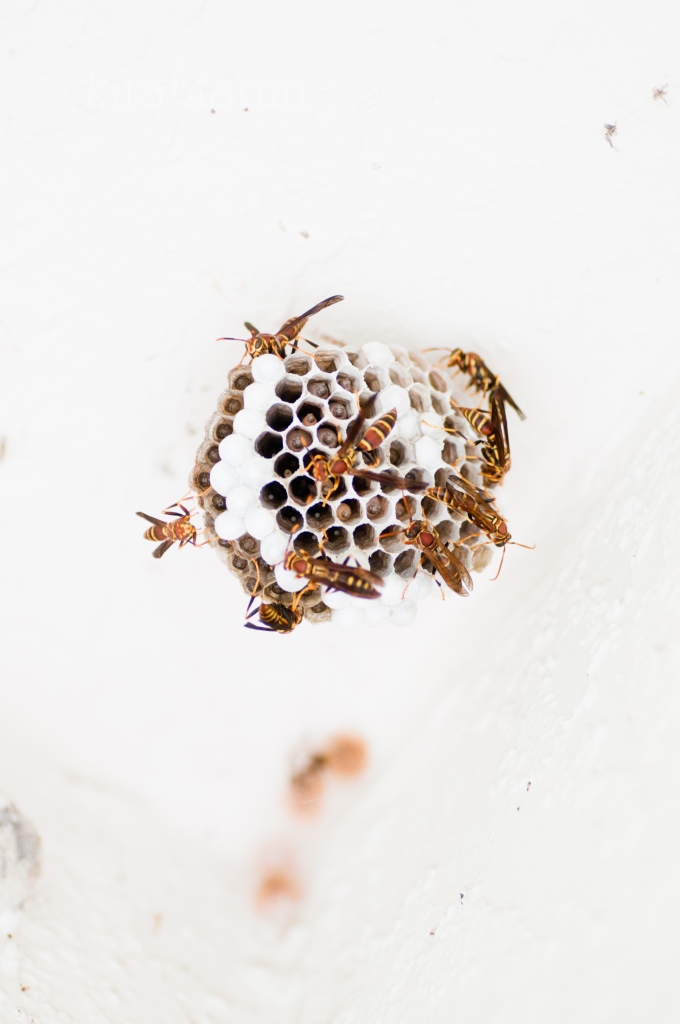 Hi friends!!
That's a picture of wasps working on their hive, at my front door! Yikes! I don't know what should I do about it. Help 😀
Onto other news:
As a reminder, Google is shutting down Google Reader today. Many of you are subscribed to my blog and others via RSS using Google Reader. You will need to make the switch now before it's too late. What are your options? Well, here are my two cents:
I highly recommend Feedly. It's as easy as just a click of a button to integrate all your current Google Reader subscriptions into Feedly. The link I shared takes you directly to the how-tos.
If you are subscribed to our blog via email or any other readers, please note that this change will NOT effect your current subscriptions.
Alternatively, here's a list of other Readers to help you in deciding which route you want to choose to migrate your current Google Reader RSS subscriptions before midnight. If you can't decide just yet, download all your RSS data via Google Takeout.
We truly appreciate your readership and thank you so much for taking the time to make the change.