H
appy New Year!!
I still find it hard to believe it's 2012 already. Nor the fact that I am almost 33 years old. Can't seem to budge from being 29.
New Year eve was spent eating delicious foods, getting caught in road traffic, taking loads of photos, spending quality time with friends, witnessing ball drop at Times Square and toasting to yet another wishful new year.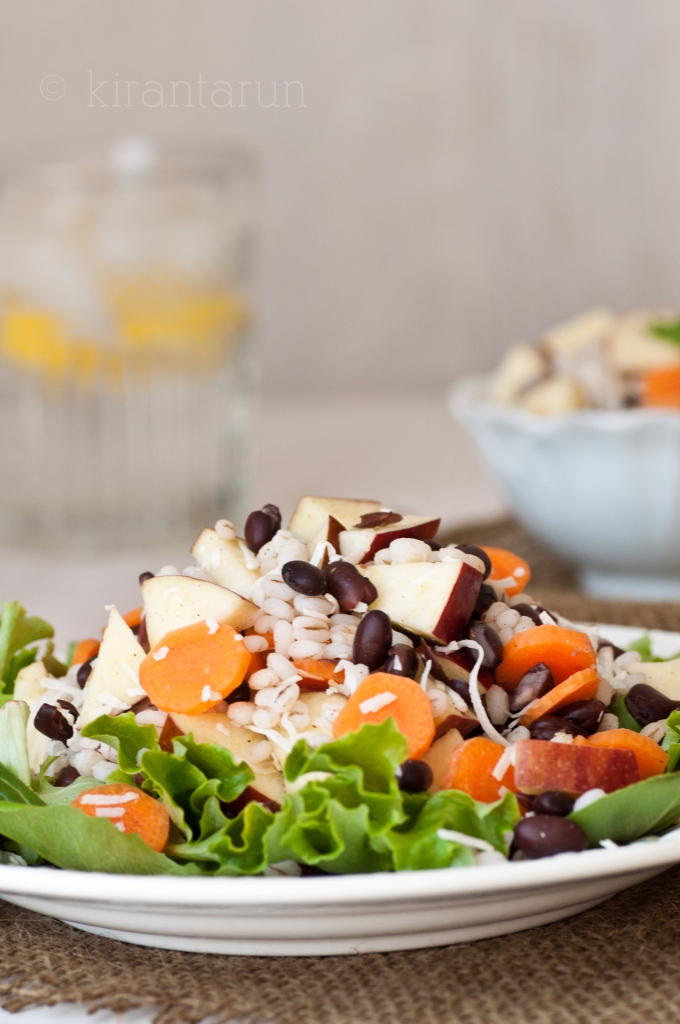 2012 came in pretty modestly this year — there was of course some champagne involved as well. But let's not get to how many glasses we chugged, eh?
Then came the subject that is heavy and often ticks me this time of the year — new year resolution advertisements surrounding weight loss and frivolous diets.
I truly support healthy living and new year resolutions surrounding it. What I can't stand and believe is the fact that media chooses to impart inaccurate and false information on weight loss programs. I mean, how can one shrink a few sizes by eating boat-load and popping pills?
Such false promotions should not be allowed to air in first place.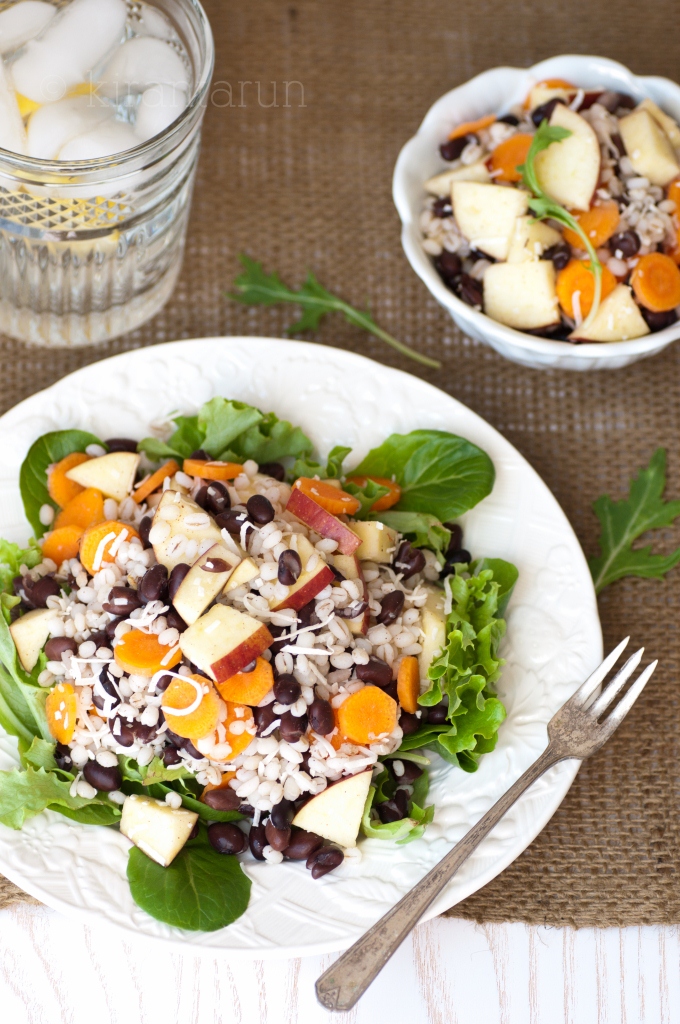 No doubts healthy eating habits, wholesome foods, fitness routines and promotions on yoga, pilates, gym deals has a special place in my heart and should be further encouraged.
With that, I hope to encourage a great beginning to 2012 with this recipe. No short cuts on flavors & sweet treats. Just wholesome & flavorful fresh salad.


Print This Recipe
Ingredients:
1 cup cooked barley
1 cup black bean, rinsed and patted dry
2 small carrots, sliced
1 apple (honeycrisp, preferably), chopped
1/2 lemon, juiced
1/2 cup freshly shredded coconut
1/2 tsp salt
1/2 tbsp cinnamon powder
2 handfuls of salad (spring mix or spinach)
Directions:
Add barley, beans, shredded coconut, sliced apples and carrots in a huge bowl. Lightly toss to combine.
Sprinkle in lemon juice, coconut, salt & cinnamon powder. Lightly toss to combine.
Serve salad on a bed of spring mix or spinach.
Optional – this salad is best served without dressing. But if you can't resist the temptations, a yogurt dressing would pair very well 🙂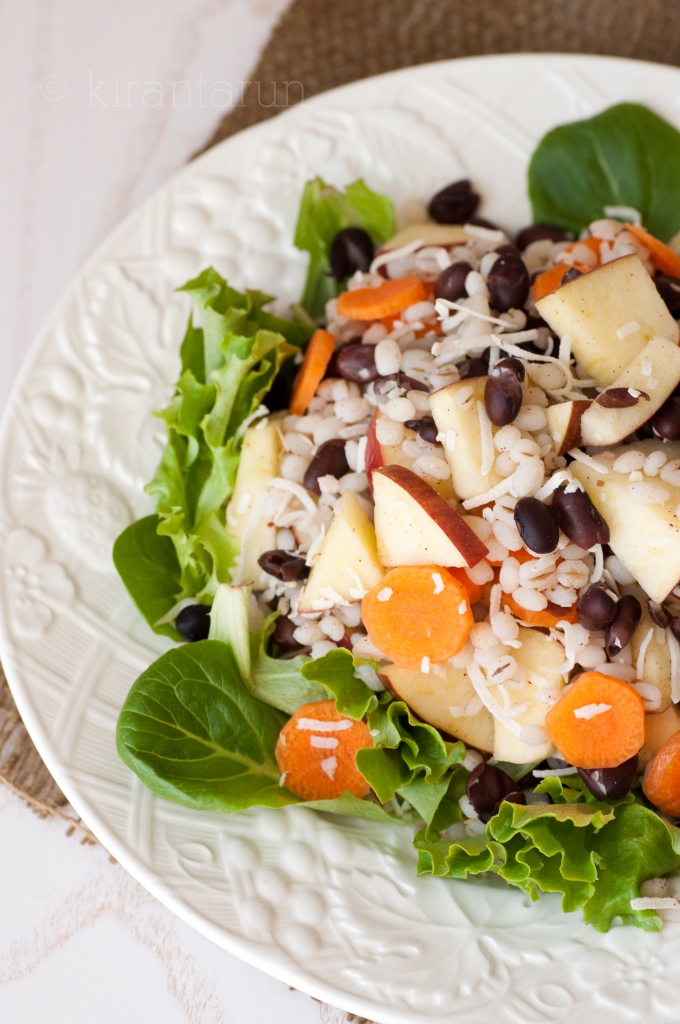 Off to gargle some warm water + salt. Awful time to have a bad sore throat. Have been chugging boat-load of H2O without any relief 🙁
What are your new year resolutions? And your views on the way media is handling weight related ads this time of the year?