I
t's already October?!? I won't ask how or why, but I'm sure the oven in everyone's home is pretty much "on" all the time.
Fall is upon us!!
But wait…
Florida doesn't seem like it's even close to feel "fall". It's almost 90s every single day! And to top it off, the never ending humidity.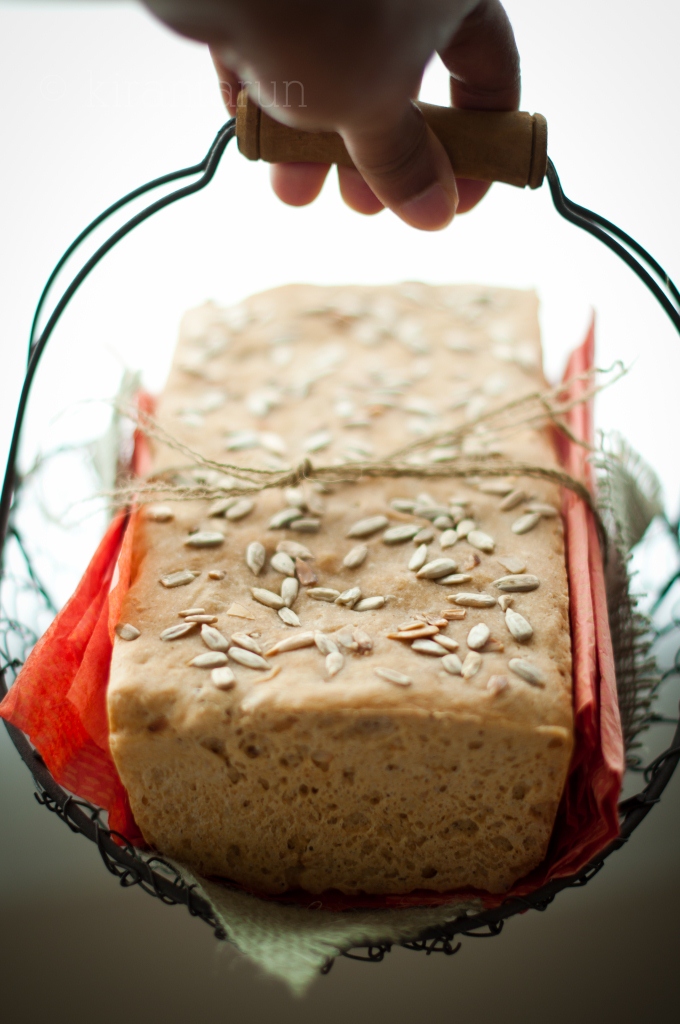 It can be sunshiny or humid all day long. That wouldn't matter to me one bit. So long the air conditioner continues to function, I'm all for embracing fall baking through all the heat.
And it all begins with a homemade whole wheat sunflower seed bread.
"That's it Mom — I've concurred some of my fear in bread making. Its not a perfect loaf, just made out of love."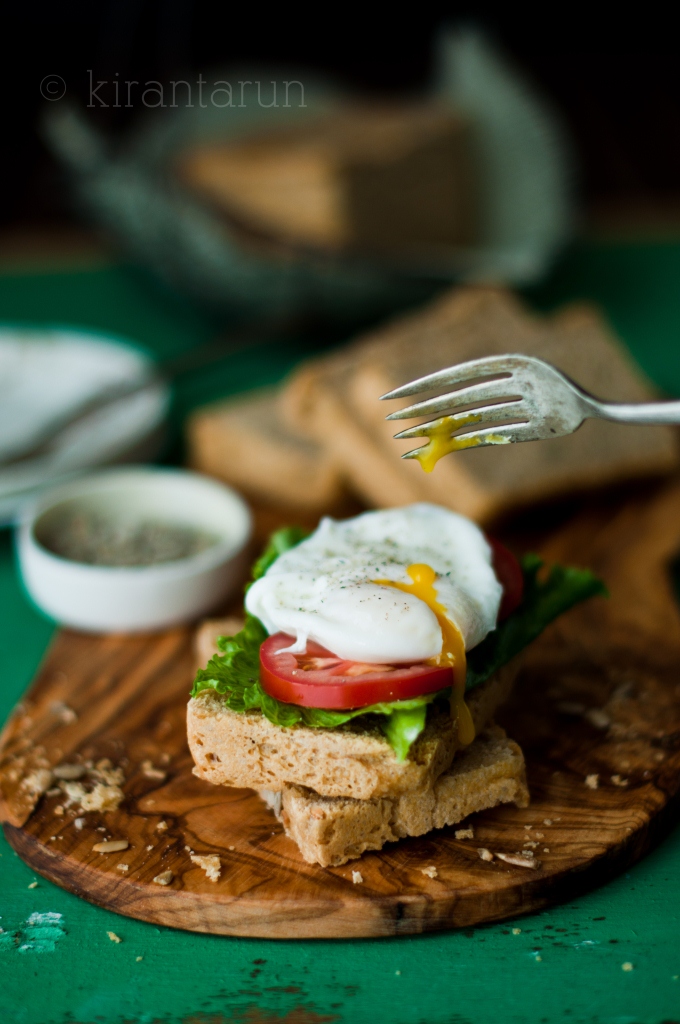 There's a sense of healing when it comes to baking. Enveloping the warmth, punching down on risen bread dough and slicing into fresh bread — makes it all so worthwhile.
And to top it all off? I finally tried poaching eggs. And failed at it miserably. It took me at least three tries and the loss of three eggs to get it just right.
You'd think cooking with eggs is the easiest, right?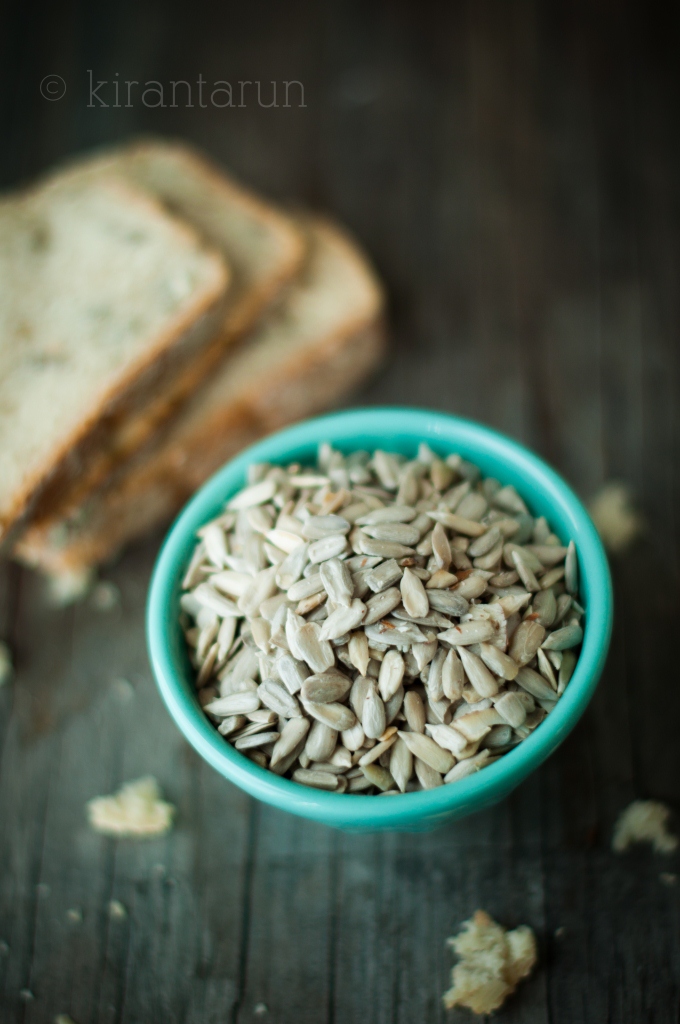 If poached eggs aren't your thing, try slathering freshly baked bread with your favorite fruit preserves, jams or make a tuna melt of some sort.
The possibilities are endless……
Enough of me blabbering — clear sign that I haven't had my daily dose of caffeine just yet.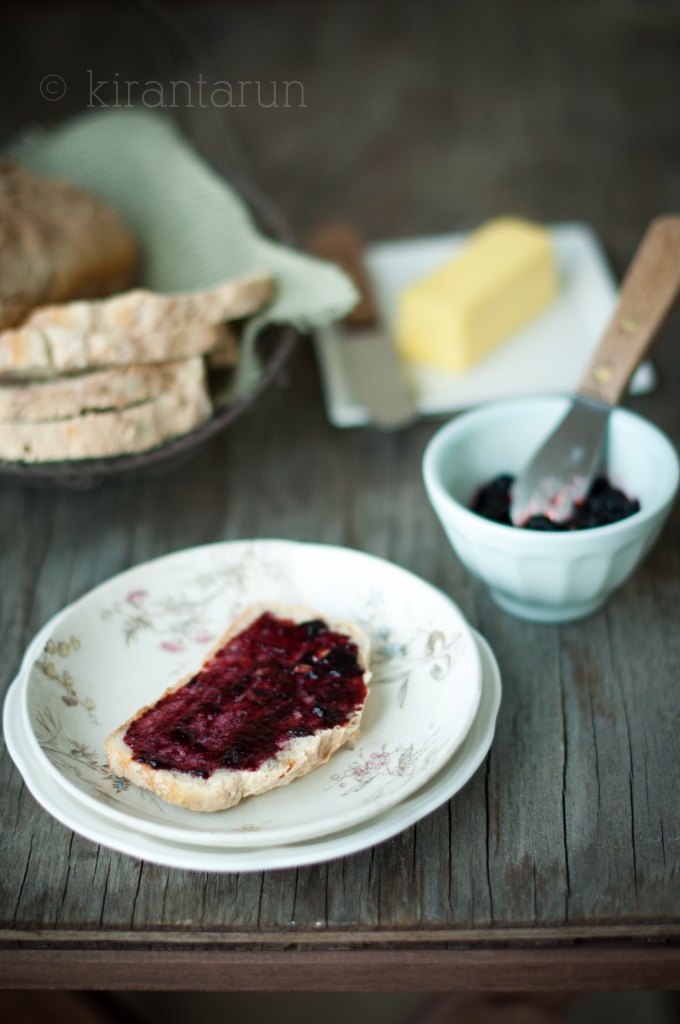 Print This Recipe
Ingredients:
2 tsp rapid rise dried yeast
1 tsp honey
1/4 cup warm water
3 cups whole wheat flour
1/3 cup raw sunflower seeds
1/2 tsp salt
1/4 cup almond oil
3/4 cup warm milk
Directions:
Combine yeast, honey and warm water in a small bowl. Stir and allow yeast to proof (bubble) for a few minutes.
Mix flour, salt and sunflower seeds in a large bowl with a wooden spoon or a stand-mixer using a dough hook.
Add proofed yeast and almond oil. Knead for a minute.
Gradually add warm milk and continue kneading. Dough should be wet and sticky.
Place dough in a well oiled bowl, cover with a damp cloth and allow to rise until doubled in bulk in a warm place, for about an hour.
Grease and lightly flour one loaf pan.
Punch down dough. Knead for a minute and shape dough into a loaf. Add shaped dough into loaf pan and allow to rise for 30 minutes or until dough has risen 1 inch above loaf pan.
Preheat oven to 375F.
Sprinkle top of risen dough with sunflower seeds and bake for 30 minutes.
Once baked, turn out bread from pan and leave to cool on a wire rack.
Note: Do not over-knead dough. Wouldn't want a tough loaf, won't ya?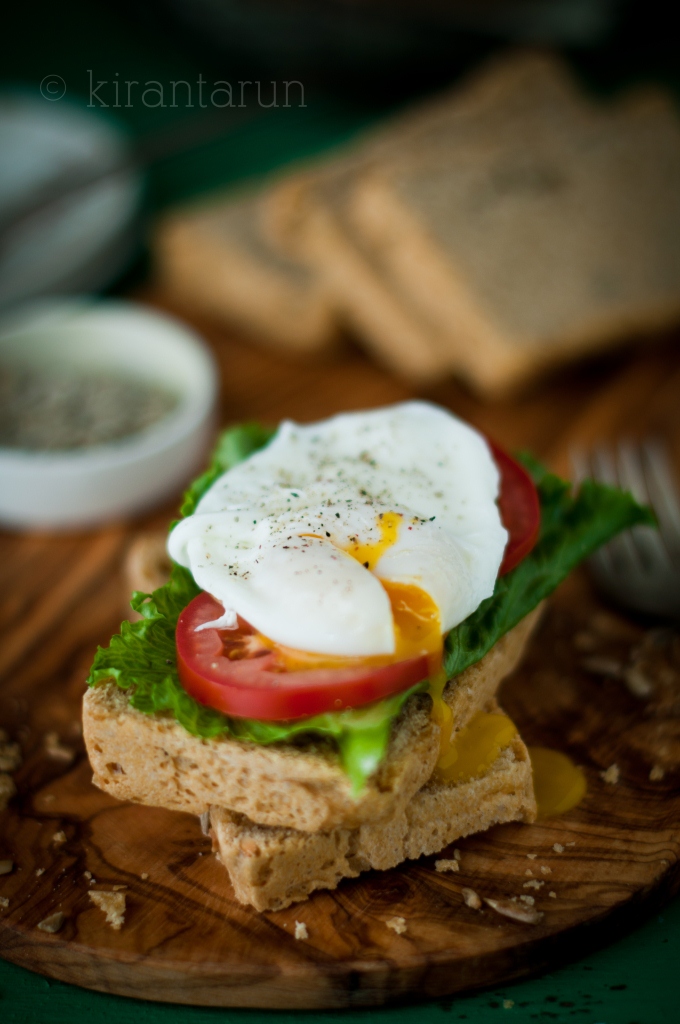 Off to put my feet up and enjoy the rest of a sunny day. Or perhaps rustle up another batch of baking? Let's see.
What are you loving about fall?