H
ello friends!
I've missed this space of mine and the interactions that we usually have with each other. All no thanks to a very stiff neck for almost 2 weeks.
No fun.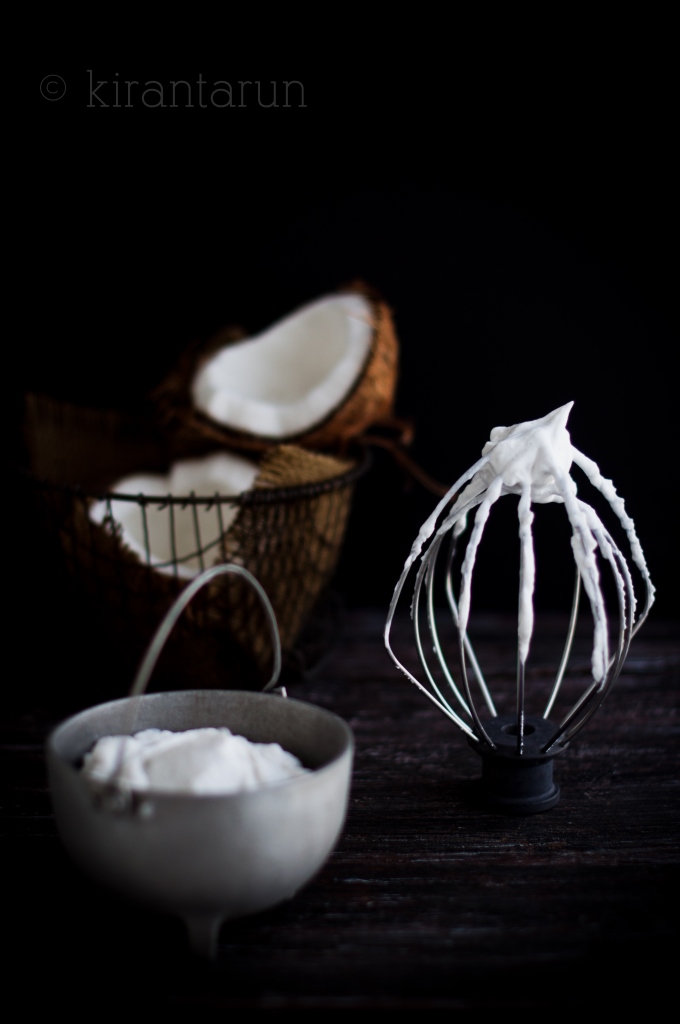 Having a severe case of stiff neck deterred me from using my camera. Heck, it even deterred me from driving anywhere. Especially to the farmers market.
Oh boy, that stiff neck definitely was a huge pain… well, a pain in the neck.
Literally.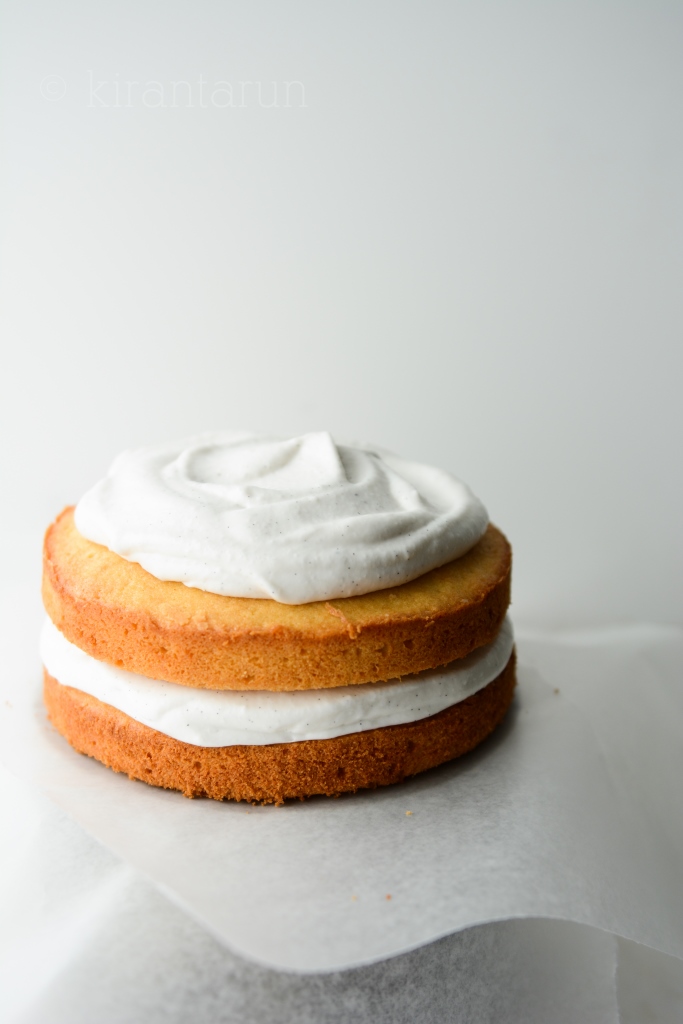 While it didn't take much convincing that I won't be able to test and shoot new recipes, a very stiff neck didn't hamper me enough to whip up a cake and top it with luscious whipped coconut cream frosting.
Pretty sure there's a solution to every problem. Forget about the camera, just bake, whip and devour.

Print This Recipe
Ingredients:
2 cans (400ml) of full fat coconut milk, chilled overnight
2 tbsp powdered sugar
1 small vanilla bean, scraped
Directions:
Carefully scoop out thickened chilled coconut cream from the cans. Reserve the liquid for smoothies.
Add coconut cream into stand mixer fitted with a whisk.
Whipped coconut cream on medium-low for 30 seconds. Increase speed to high and continue whipping for 2 minutes.
Add powdered sugar, vanilla bean seeds and whip for 1 more minute or until coconut cream form stiff peaks.
Spoon the cream on everything. Enjoy!
To use as frosting, please refrigerate frosted baked goods if not devoured immediately.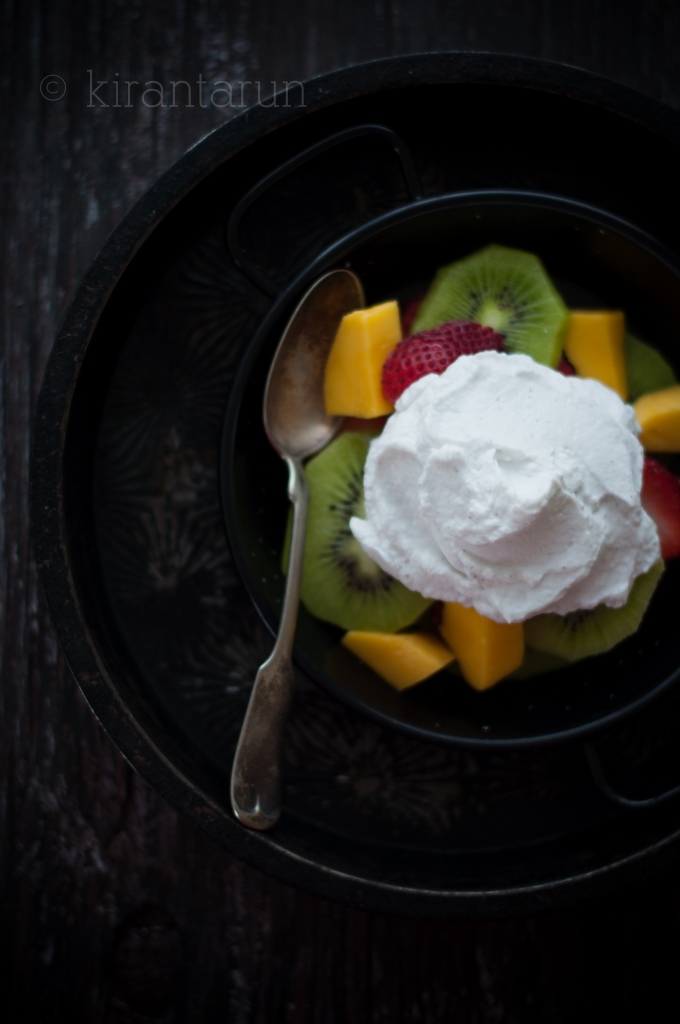 Off to devour more cake and whipped coconut cream. Even with a stiff neck, there's no stopping 😀
Have you tried whipped coconut cream?