A cliché blog post title but I'll get back to that in a minute. First up, I met some friends over the weekend for dinner at the Vines, a hidden gem if you are looking to dine oh so fancy-schmancy. My first ginger-ale ever, don't you dare judge 😉
Vines atmosphere is clearly liked by many people. It's a little too dark and noisy for my taste. But overall has a nice touch of ambiance. If you love live band, this is the place to rock out.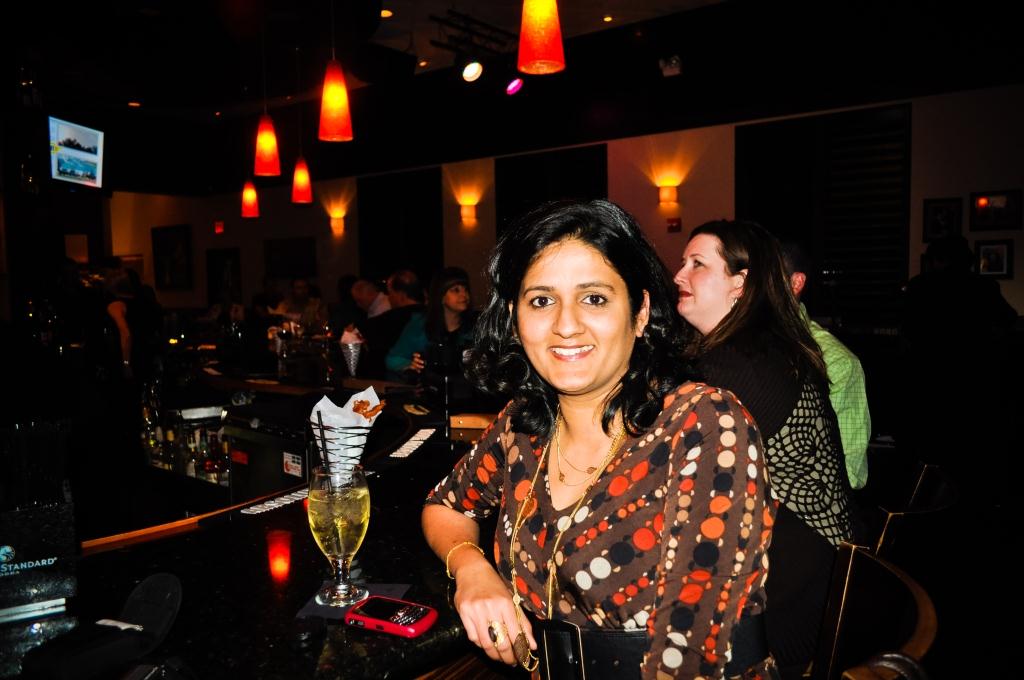 That's Jocelyn in the middle and Brittany that blogs at ClumpsofMascara. We were introduced via blogging. It's amazing the amount of valuable friendships I've made through blogging.
I've got to hand it to the people at the Vines. They did an excellent job on the menu. It was not too elaborate. Nor cluttered with a million things to choose from. Simple yet elegant.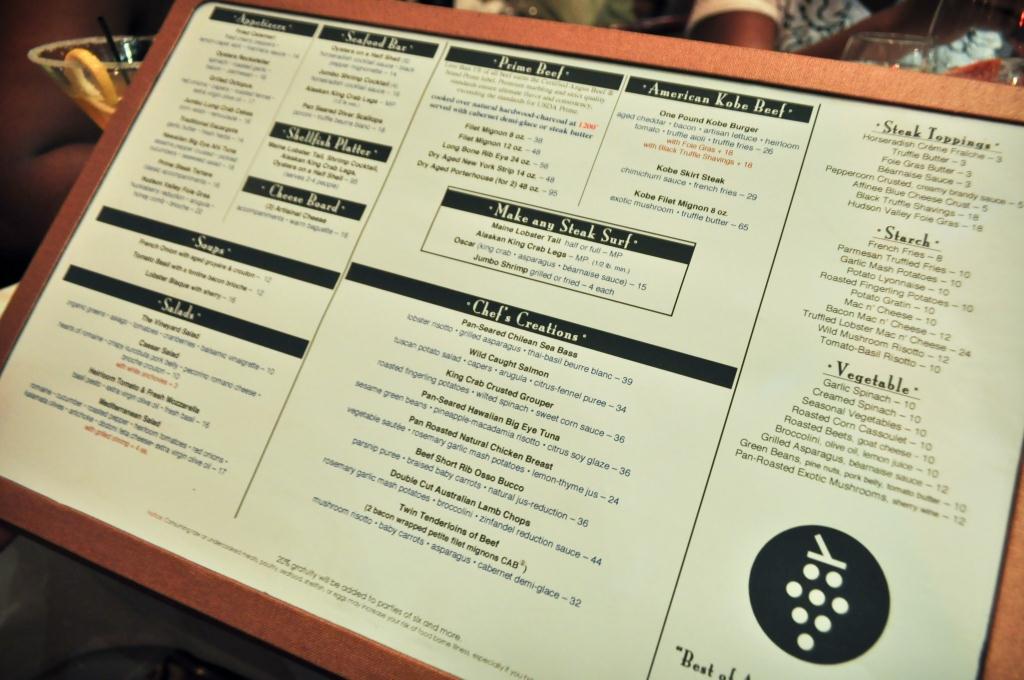 Appetizer 1: Fried calamaris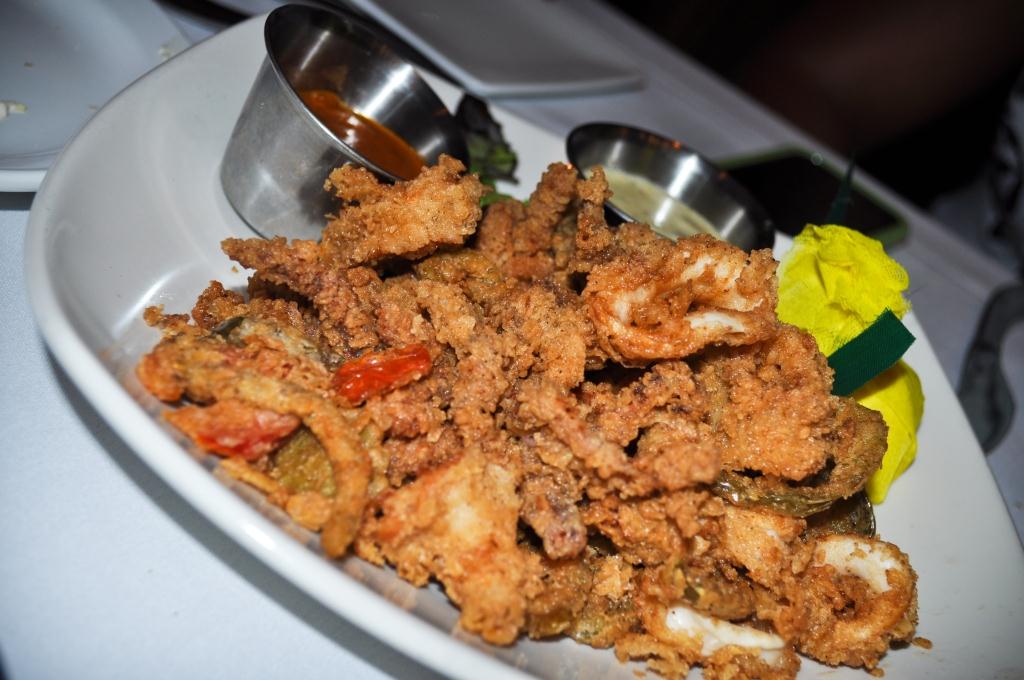 I was literally at the edge of my seat when I munched on the calamari. The seasonings were perfect, except I almost went over to the chef to tell him, "go easy on the breading mister". A light tempura or panko breading would have worked wonders. Nonetheless, the flavors were spot on. I was thrilled with the added bonus of fried pickled cherry peppers. Love salty and tangy flavor combos.
Appetizer 2: Jumbo lump crab cakes
DELICIOUS and chock full with crab meat, served along side arugula salad and remoulade dipping sauce.
While awaiting for our main course, portrait shots are taken of these gorgeous ladies. I can testify that photography can also be a great conversational piece.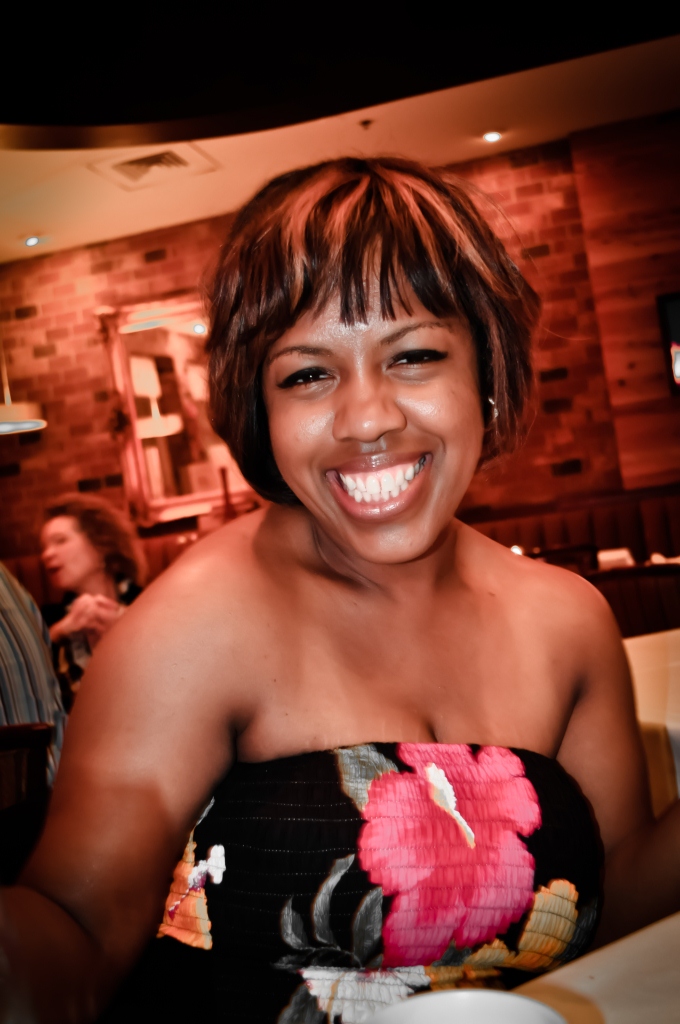 And not only photography, I think we are all great talkers. Gossiping and laughing so loud as though we couldn't care less of patrons dining around us. Including Michael Jordan! Yes, he was dining literally 10 feet away. Of course we were itching to snap a few shots, but were promptly advised by the restaurant manager not to take any photos. Are you kidding me? A blogger not allowed to photograph? Where's your head been mister? 😀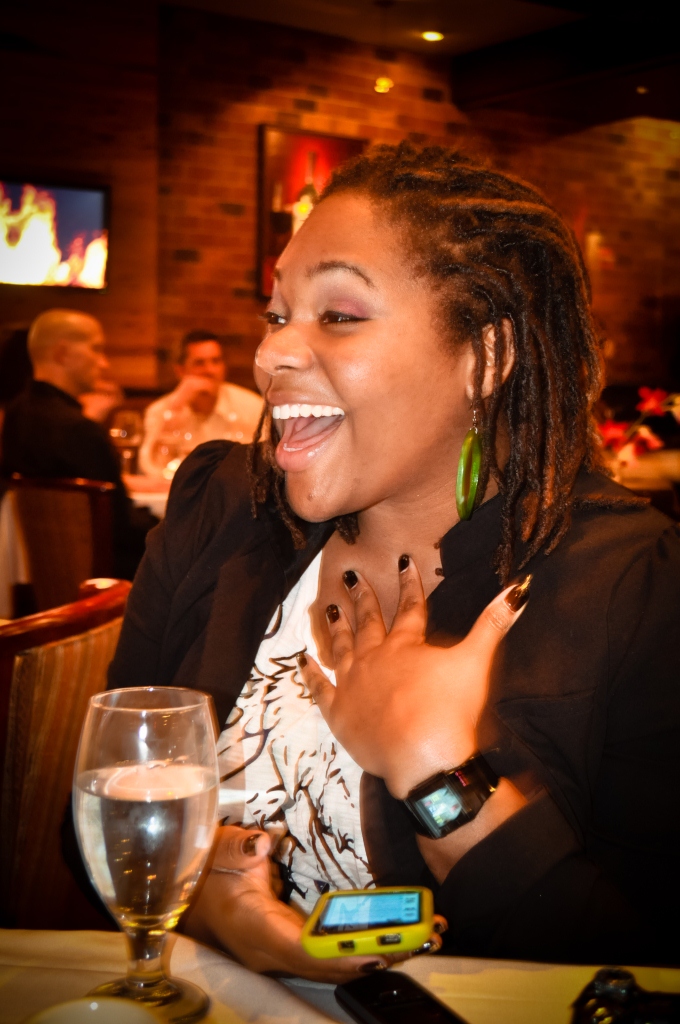 Main Course: Pan Seared Chilean Sea Bass
.. on a bed of lobster risotto, grilled asparagus with thai-basil buerre blanc. The sea bass is perfectly moist and seared to crisp. Overall, the portion was huge and the foods were rich. No doubt the risotto was tasty, but I wish the fish was served on a bed of salad because I was literally forced to order a dessert.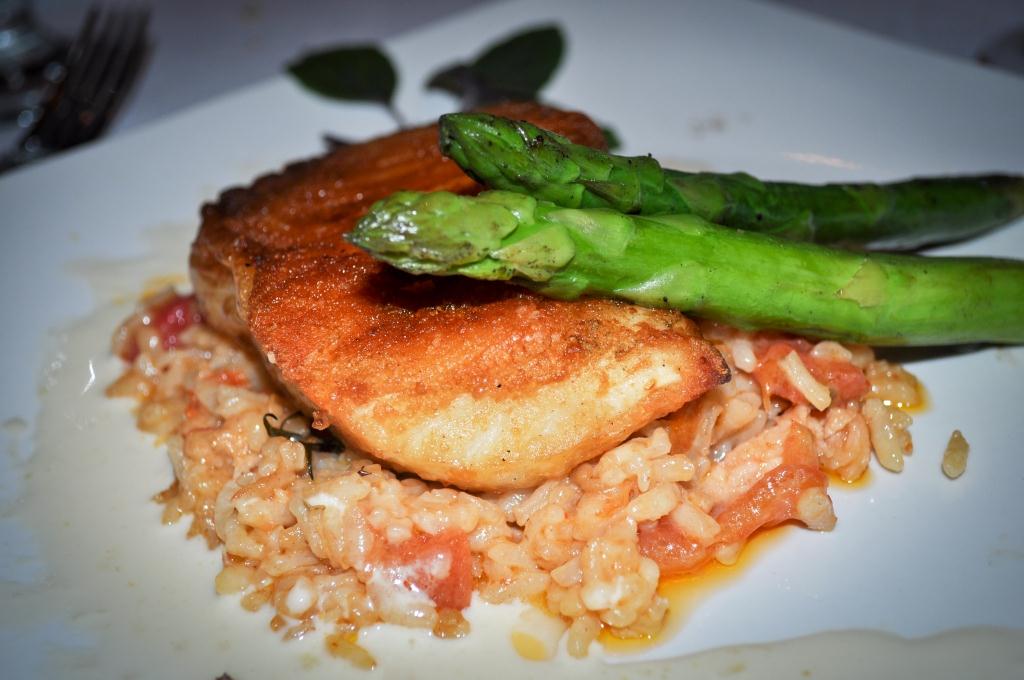 Dessert: Chocolate Torte
Layers of decadence and luscious chocolate. Love the plating. And that my friends, is a stalk of rose with thorns. A perfect end of a delicious evening with wonderful friends.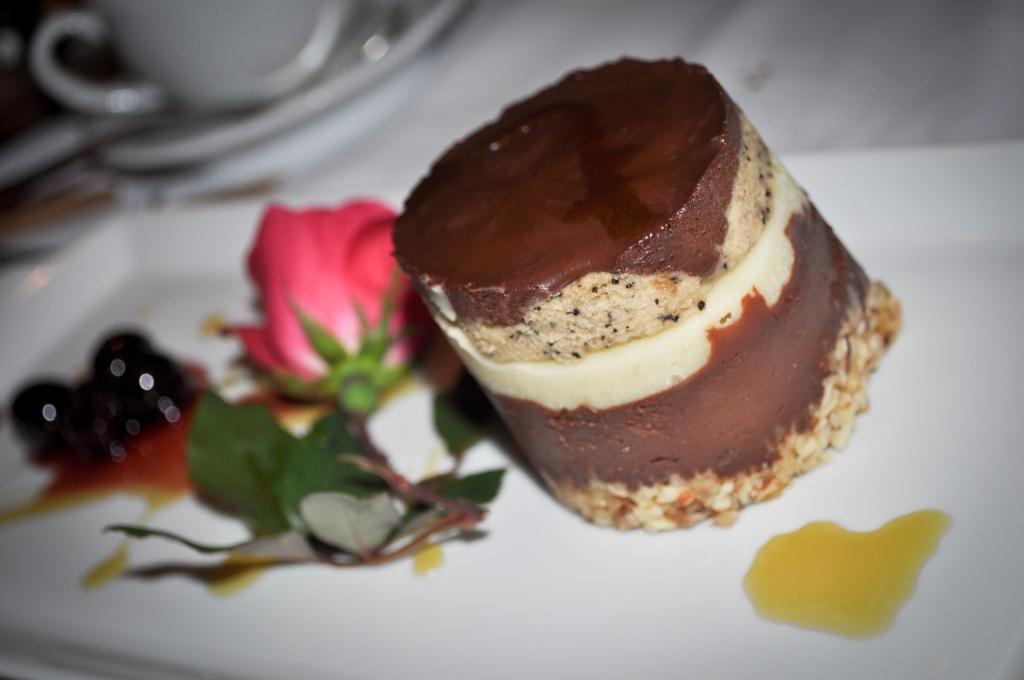 OK fine, I was sneaky and couldn't resist leaving the restaurant without a shot of Michael Jordan. I had to turn the flash off, and I blame it on the restaurant manager. You do trust me that's Michael Jordon, won't you?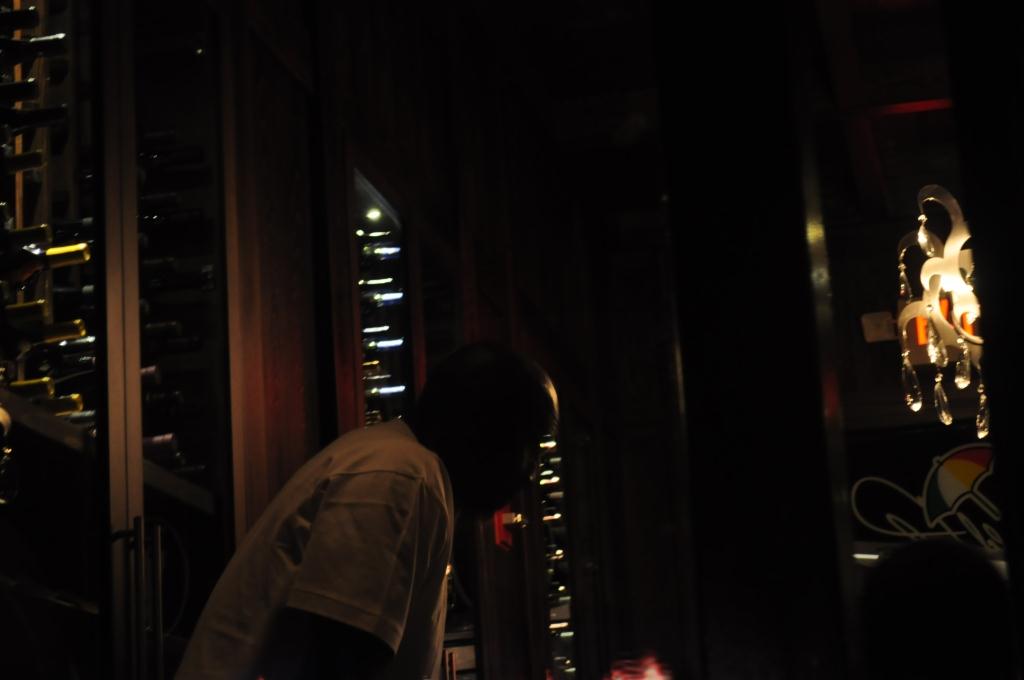 Have you sighted any celebrity while dining? Who? When? Where? How? Spill the details 😉