H
appy Valentine's Day!!!
OK, I would just zoom through 3 recipes we feasted upon yesterday. Ready? Set? Good eats 😀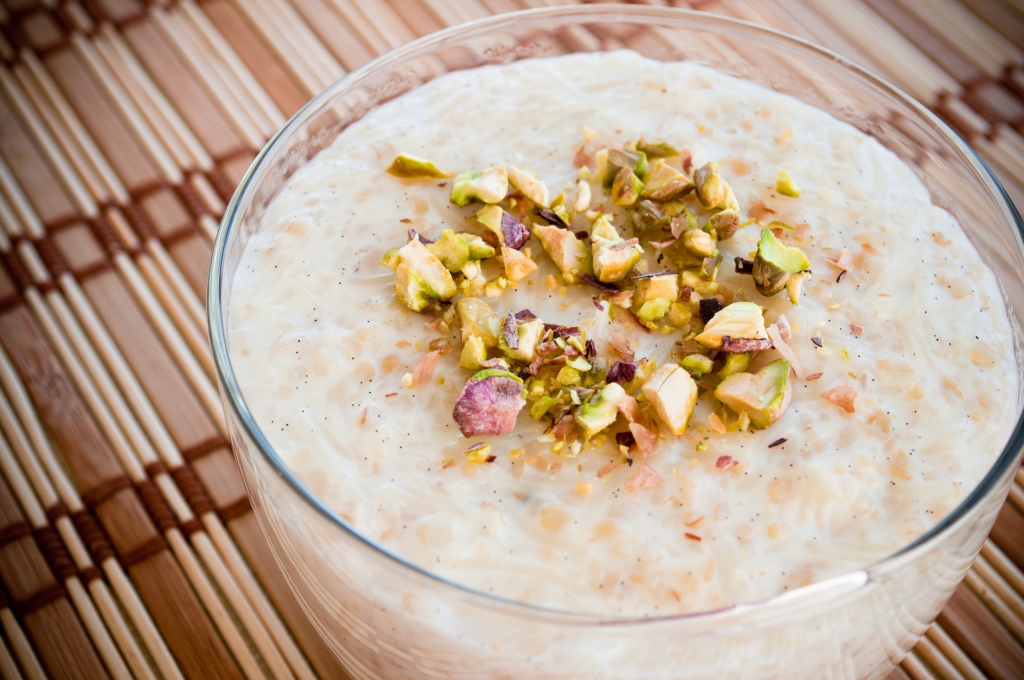 Bulgur wheat & vermicelli milk pudding
Ingredients
1 cup bulgur wheat
1/2 cup vermicelli
2 cups of water
3.5 cups of whole milk
4 tbsp sugar
1 vanilla pod or 1 tsp of vanilla essence
3 cardamom pods
3 cloves
a pinch of salt
Directions
Add water and bulgur wheat into medium-high pan. Cover, cook and stir occasionally for 30 minutes or till wheat is slightly soften and water is absorbed.
Throw in vermicelli and whole milk. Lower heat to simmer and cook by stirring occasionally till wheat and vermicelli is completely cooked and liquid thickens.
Add in sugar, slitted vanilla pod, cardamom, cloves and a pinch of salt. Simmer till everything is combined, wheat and vermicelli fully absorbed milk.
Remove from heat, serve either hot or cold garnished with pistachio nuts.

Print This Recipe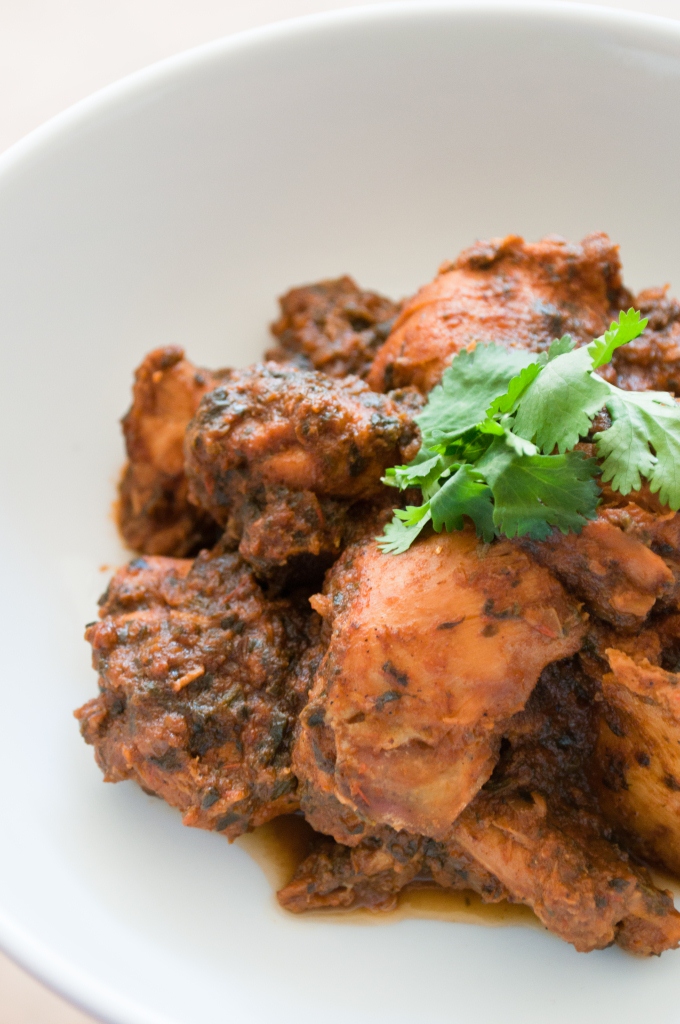 Punjabi chicken with spinach
Ingredients
1 pound of skinless chicken, chopped to desired size and patted dry
3 tbsp cooking oil

1 red onion, chopped

1 bay leaf

2 black cardamoms

1 star anise

1 cinnamon stick

1 tbsp ginger

1 tbsp garlic paste
3 green chillies
1 tsp tomato paste

2 small tomatoes, crushed

1 tsp chili powder

1 tbsp coriander powder

1/2 tsp garam masala

1/2 tsp curry or meat powder

2 tbsp plain yogurt
3-4 handfuls of spinach, washed & finely blended
Salt & pepper to taste
Directions
Salt and pepper chicken pieces. Keep aside.
In a medium-high heat deep skillet, add cooking oil. Once the oil is heated, add bay leaf, cardamom, cinnamon and star anise. Fry till fragrant. Do not burn.
Add onions and fry till golden before adding ginger-garlic paste, green chilies, coriander, chili, curry powder & garam masala. Stir till spices are fragrant. Throw in tomato paste, crushed tomatoes and cook for a few minutes before adding pieces of chicken. Coat chicken with spices, add yogurt and fry till oil separates. If necessary, sprinkle some water, cover and cook chicken on medium-heat for about 30 minutes.
Once oil separates from masala and chicken is fully cooked, add finely chopped spinach. Cook for a few minutes, uncovered.
Serve hot with chapatis, rice or naan. Whatever your hearts desire, it would be tasty all round 🙂

Print This Recipe
Chocolate covered strawberries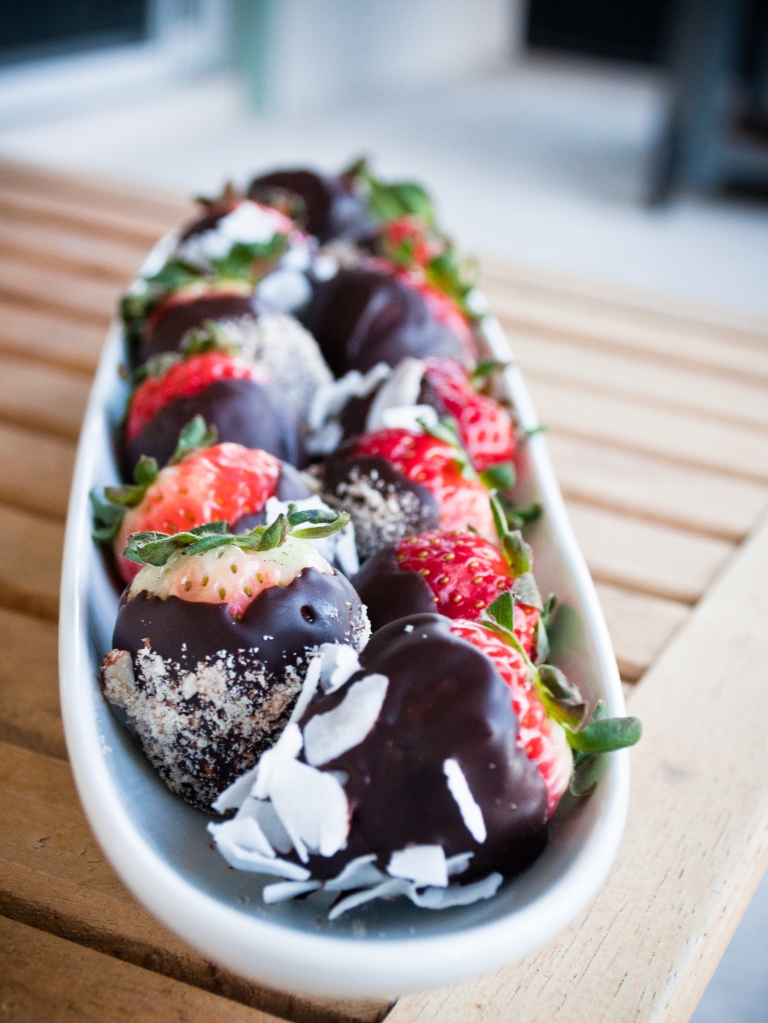 Now, to throw in some fun: I want to see how many reader's are interested in this chocolate covered strawberries recipe? 😉 Go on, ask away!
What are your plans for Valentines' tonight? We might be grilling, wine and dine with a movie thrown in as a bonus. All at the comfort of our home. Have a great Valentine's Day 🙂