H
appy Friday, friends!
Here's wishing your 4th of July celebration was filled with so much fun, yummy foods, great company and surreal fireworks that's an envy over social media 😉
And if you had a themed celebration, chances are there's berries sitting in the refrigerator waiting to be utilize in the freshest way imaginable.
Use 'em. Now.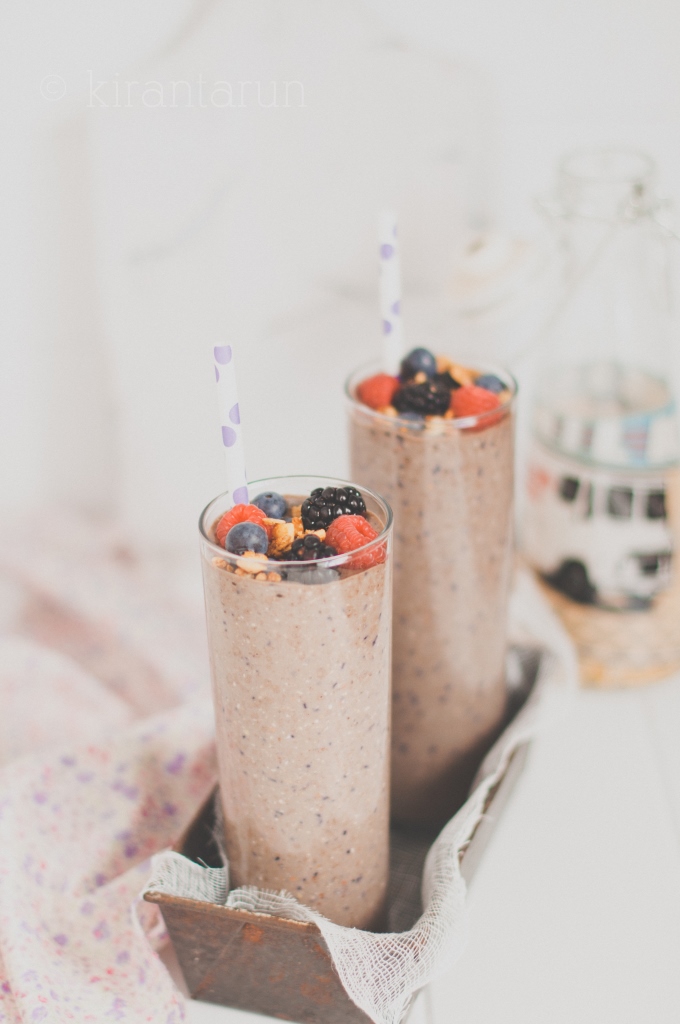 If you know me too well, chances are you'll know how obsessed I am when it comes to morning oatmeal's. Here's a sunny chill smoothie recipe from the archives and a slew of oatmeal ideas which I did for my birthday! As if this is not enough, follow me on Instagram where you'd see a collection of my morning breakfast oatmeal's.
Told you I'm obsessed 😉
The ritual of toasting old-fashioned oats–adding water–stirring–adding chopped banana–stirring–drizzling some nut milk–more stirring–adding a few drops of vanilla extract–and you guessed it right! more stirring–finally, loading up on toppings and having it steaming hot is my way of beginning the day, therapeutically.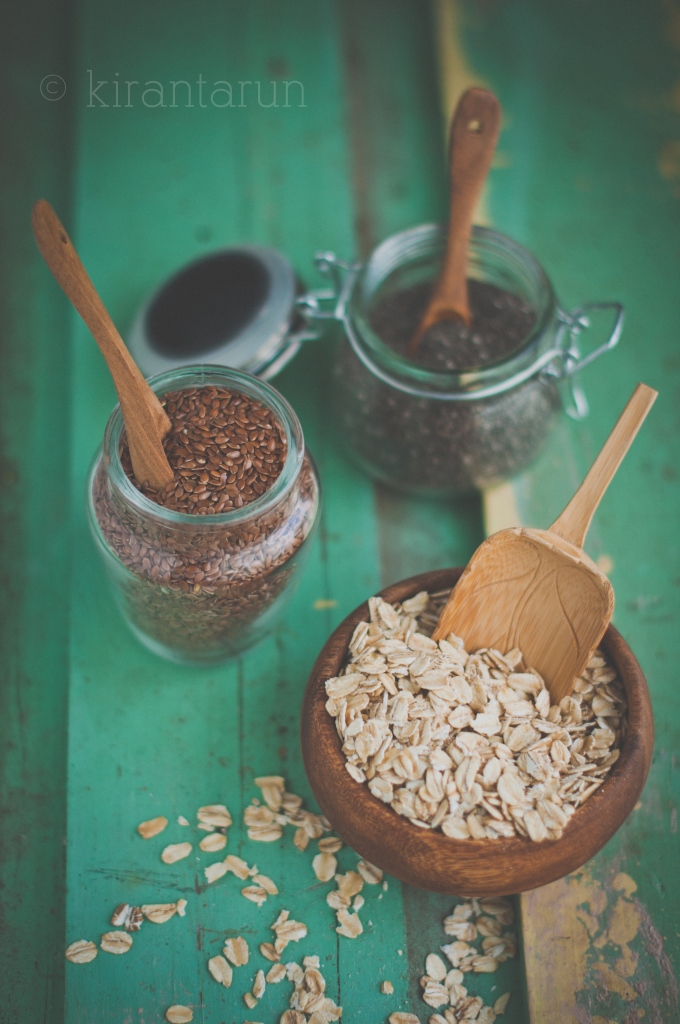 Although I can't dismiss the fact that summer is at it's peak and the mere thought of possibly parting with our all time favorite breakfast, breaks my heart. On the other hand, the idea of steaming oats doesn't sit well in the peak of summer.
What best way to remedy this is by having some chilled or frozen fruits, combining all of your favorite oatmeal ingredients into the blender and whirl it all up into a dreamy creamy smoothie concoction.
Easy as 1-2-3 recipe is below, for an immediate perusal.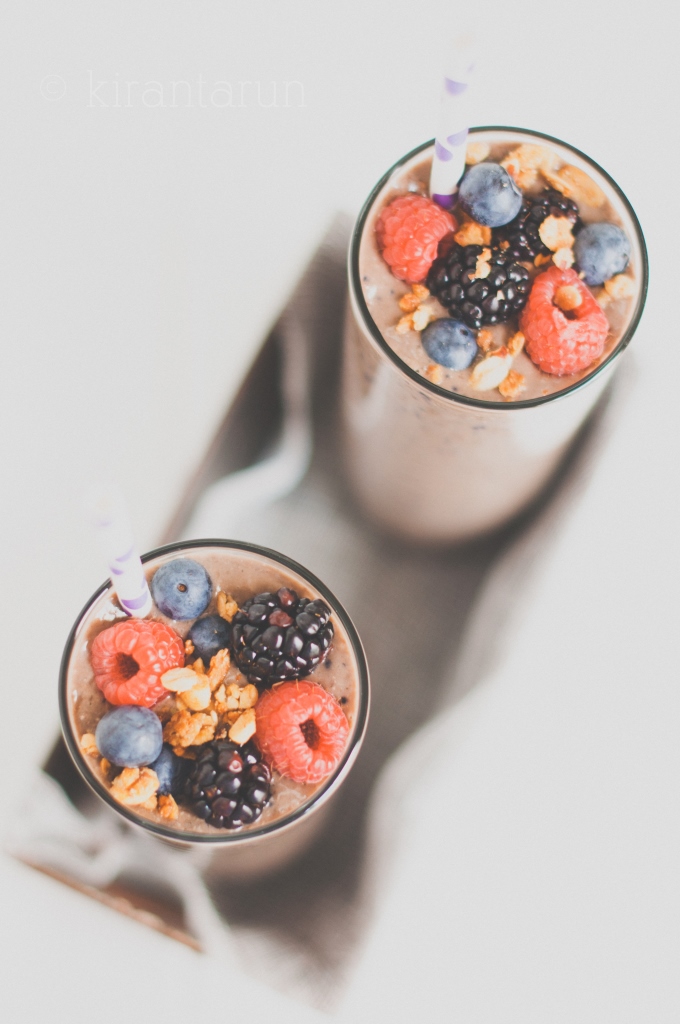 Print This Recipe
Makes 2 servings
Ingredients:
2 cups almond milk, chilled
1/2 cup old-fashioned oats
1 tbsp flax seeds
1 tbsp chia seeds
1 heaping tbsp nut butter (sunflower, almond, peanut etc)
1 heaping cup of mixed berries (fresh/frozen)
1 very ripe sliced & frozen banana
some granola & more berries for topping
Directions:
Add almond milk, oats, flax and chia seeds into a blender. Leave to soak for 15 minutes.

Add the rest of ingredients and blend until smooth.
Serve immediately garnished with fresh berries and a sprinkling of granola.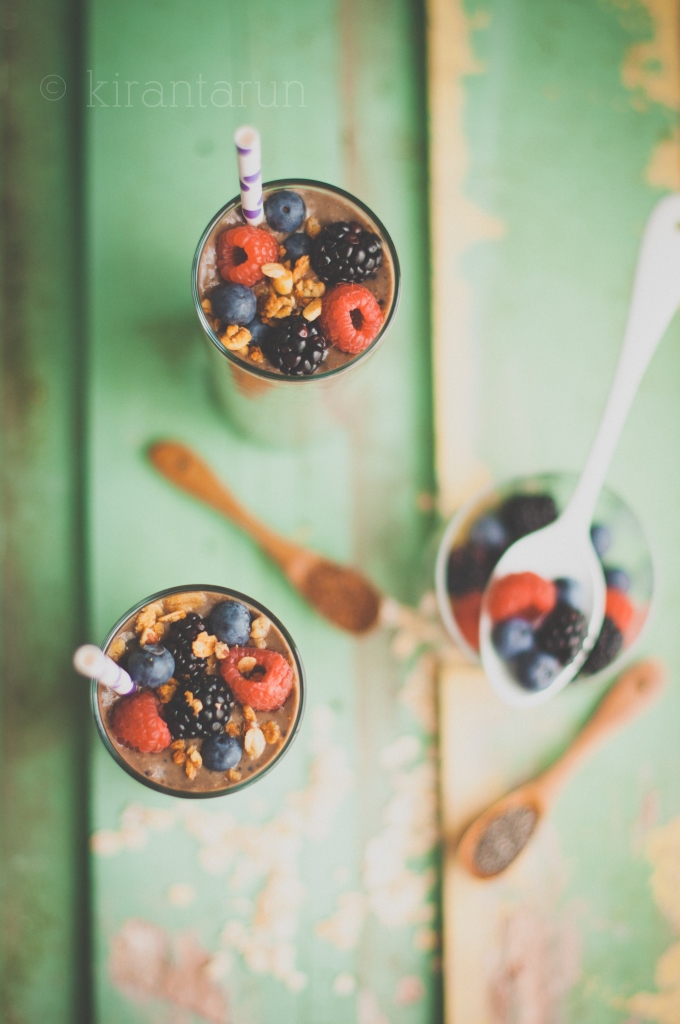 So friends, there's no need to part with your favorite morning rituals. Just try finding ways to incorporate it in all seasons. Oh, so devious 😉
What do you miss having or enjoying in summer heat?