Y
eehaw!
I got bored with regular "Hi" or "Hello" 🙂
And I blame the boredom all because I'm feeling so under the weather. It feels……
Yuck.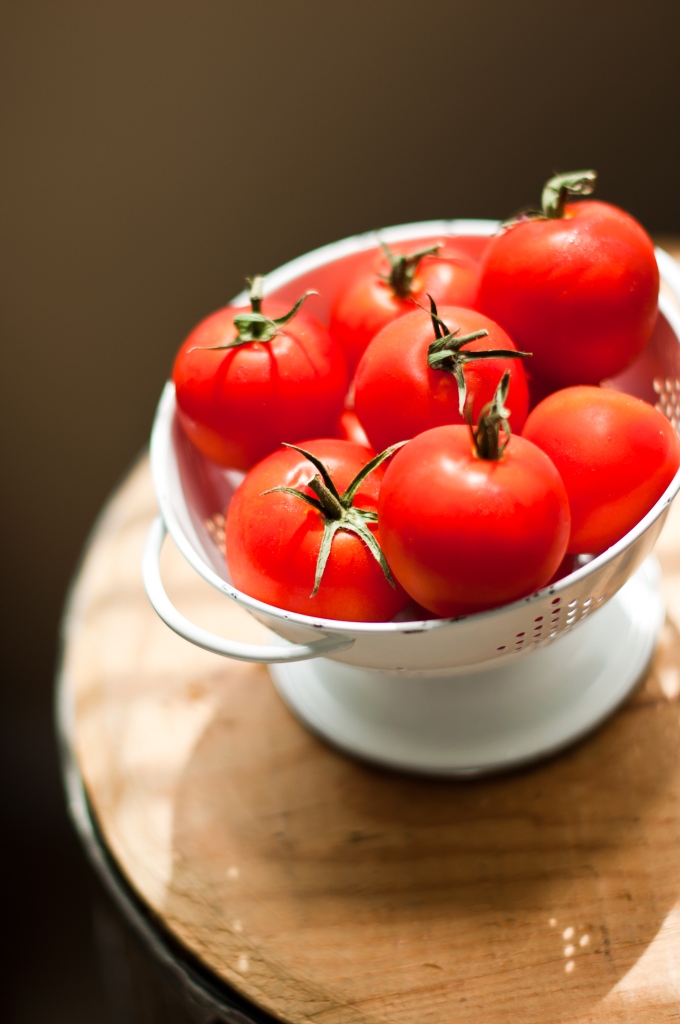 This tomato spiced soup (known as "rasam" in the southern parts of India) was made at the most appropriate time. It's an Indian version of tomato soup — made with fragrant spices to soothe the dreadfulness of feeling under the weather.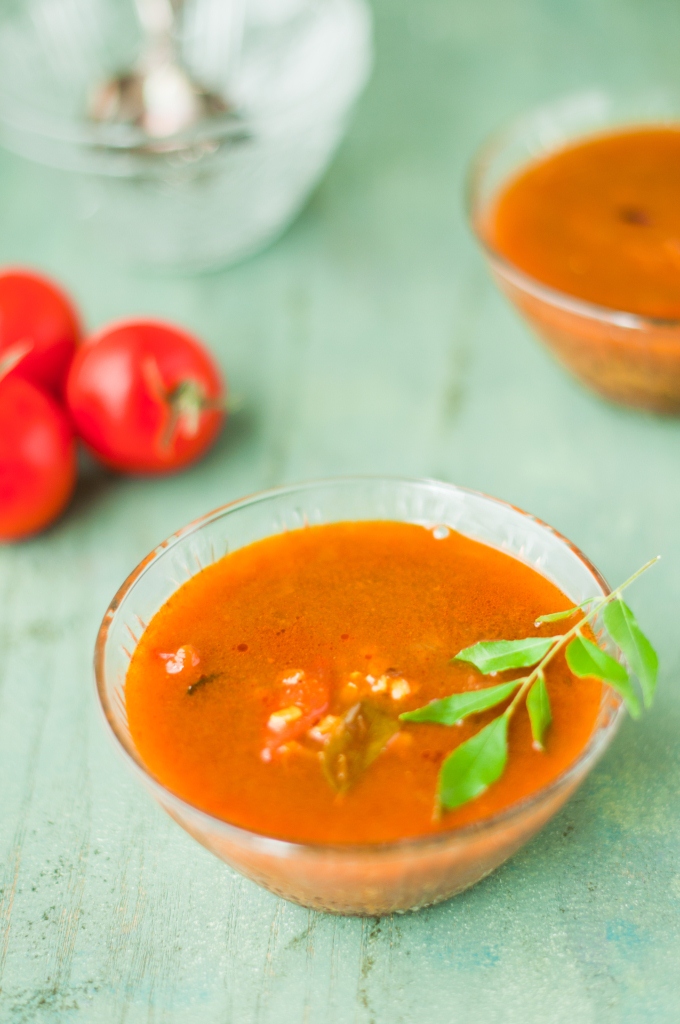 Tomato recipe after an autumn dessert a few days ago? Well, there's a reason for everything. We actually scored tomatoes on the vine a few days ago. Can you imagine the excitement of harvesting fresh tomatoes when it's almost October?
We couldn't believe it as well.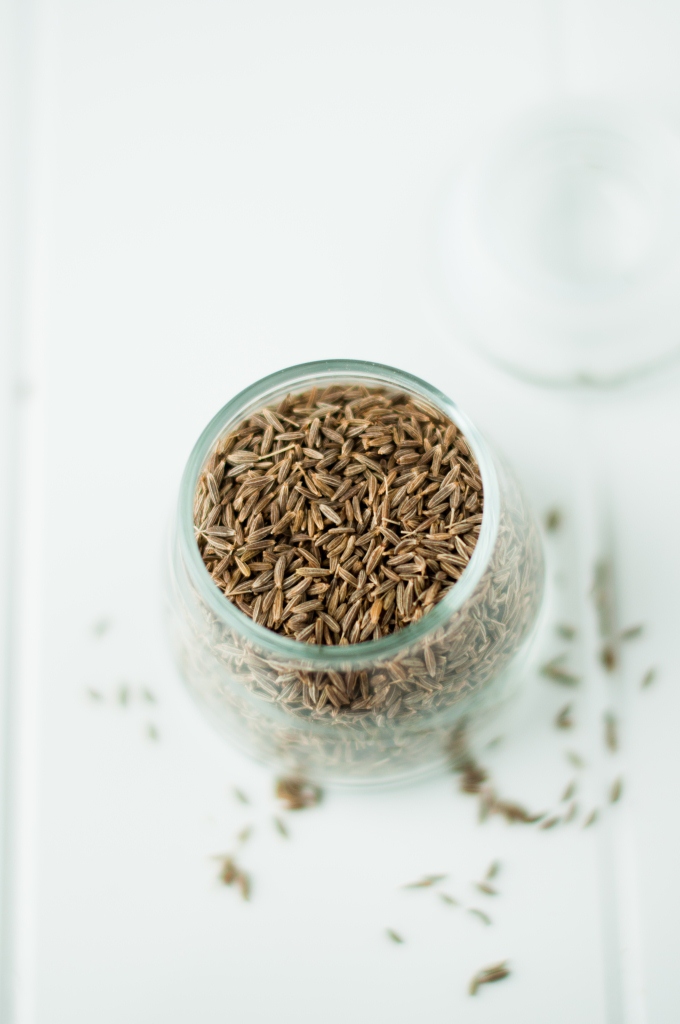 I hope you get to enjoy some tomatoes though it's officially fall! Whether you are fine or under the weather, I'm sure adding a little spice into life won't hurt 😉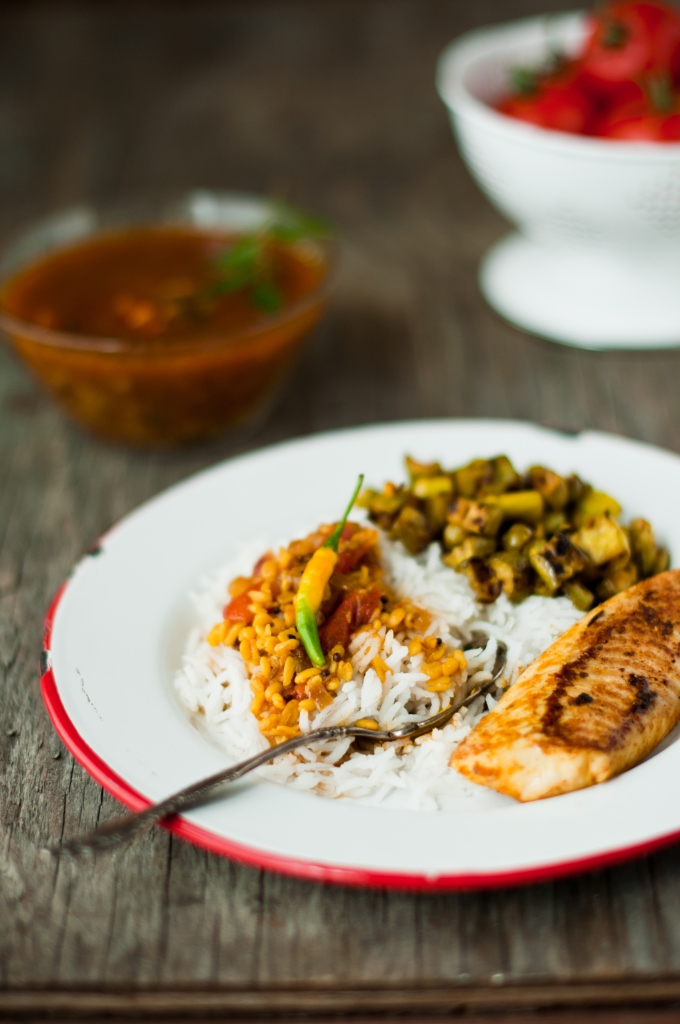 Print This Recipe
Ingredients:
2 tbsp cooking oil
1/2 tsp mustard seeds
1/4 tsp cumin seeds
1 small onion, finely chopped
pinch of turmeric powder
1/4 cup small yellow lentils, soaked
4 tomatoes, quartered
2 fresh chilies, slitted
8 to 10 curry leaves
1/2 tsp garlic paste
1/4 tsp ginger paste
1/2 tsp salt
2 tsp tamarind juice/lemon juice
1.5 cup vegetable broth
1 cup hot water
Directions:
Heat a medium saucepan. Once heated, add cooking oil.
Sprinkle in mustard seeds and cumin seeds. Wait until mustard seeds sputter before adding finely chopped onion.
Fry onions until fragrant for about 2 minutes before adding pinch of turmeric powder, soaked yellow lentils, tomatoes, chilies, curry leaves, ginger and garlic paste.
Cook everything for about 5 to 7 minutes or until tomatoes are soften.
Add salt, tamarind juice, vegetable broth and water. Simmer on low & covered for 20 minutes.
Serve hot in a mug for sipping or over rice with some greens and pan-fried seafood.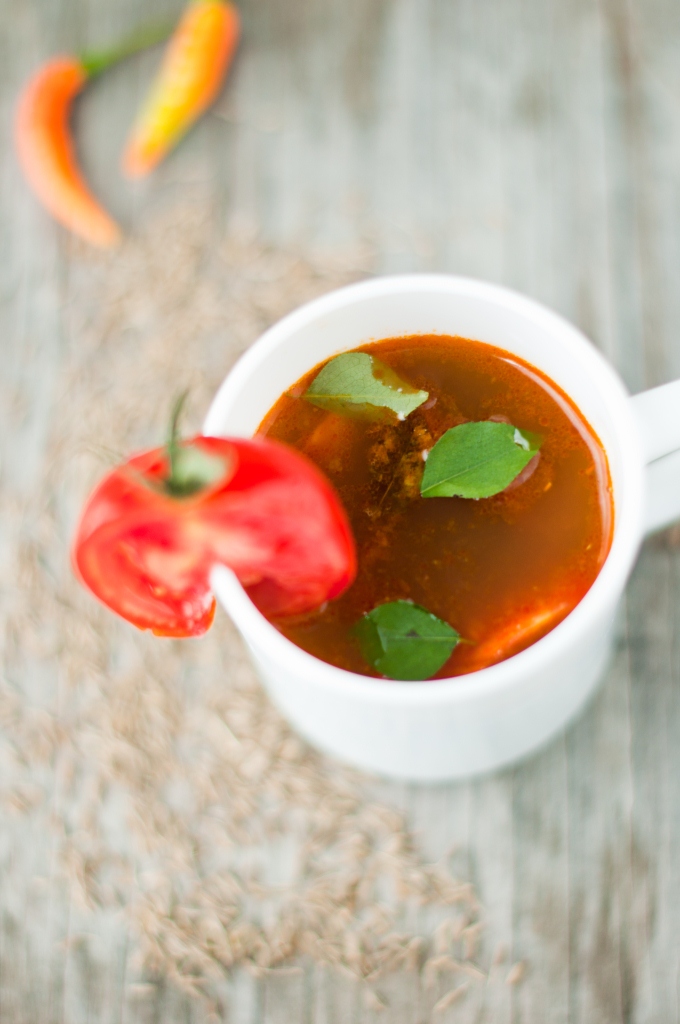 Off to continue sipping and resting in the hopes of getting the sickly edge off. It has been a hellish day and I hope the nausea would just calm soon. I hate to throw up in a bucket. Sorry, but that's the reality.
How are you enjoying the last bits of summer produce?