O
h my. You've got to make this for breakfast. Stat.
My taste buds have been working on developing tastes for new flavors, ingredients and staples. From balsamic vinegar, to pesto and now sourdough, each of those experiments have introduced new methods of enjoying foods and simple recipe creations that I can't wait to share! Wait, I am sharing one of those now 🙂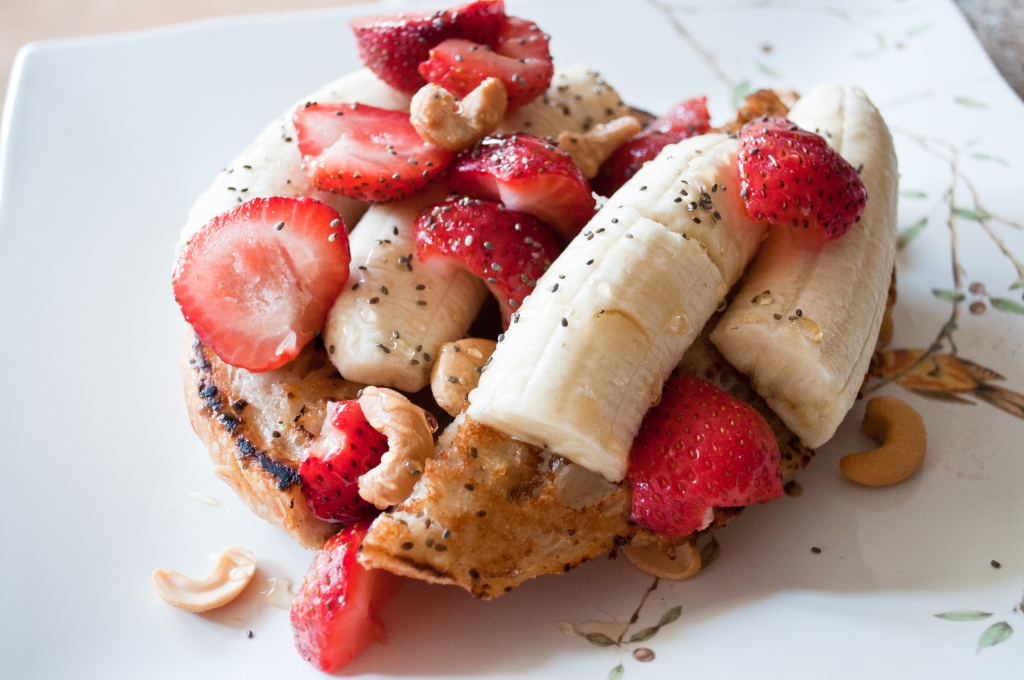 Why I've  never tasted sourdough before, its bewildering. Bought some amazing organic sourdough bread over the weekend and have been contemplating on the recipe. There are many traditional french toast recipes out there, but I wanted to make an egg-less version. Dare I say this might be a healthier version of french toasts. It might tempt you to go for 2nds and 3rds. Not that I am discouraging 😉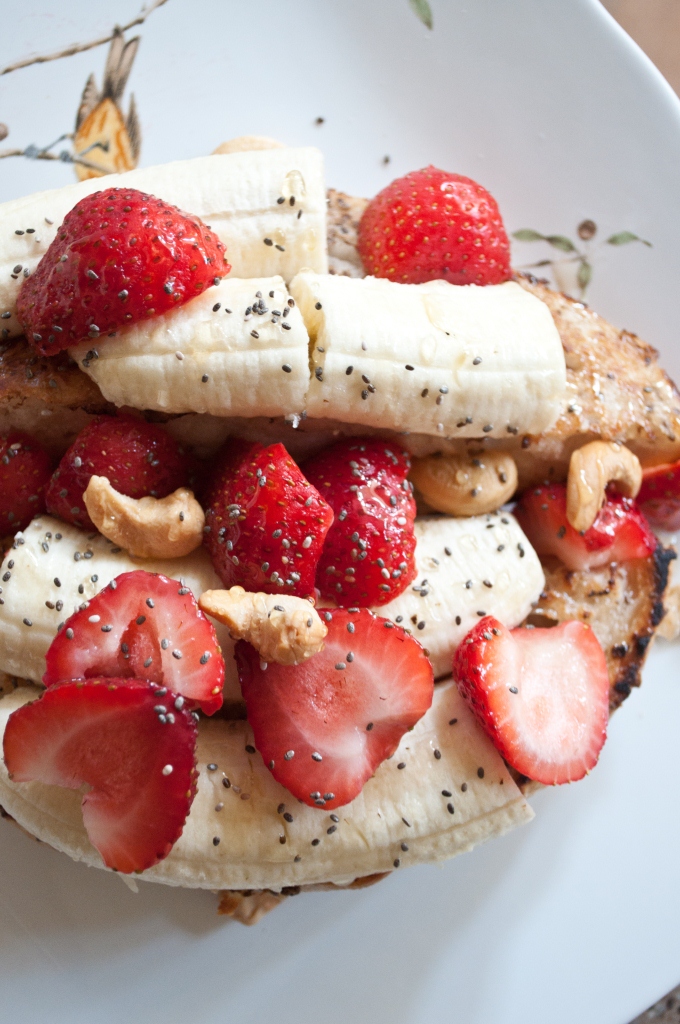 What is Sourdough?
… is a dough containing a lactobacillus culture, usually in symbiotic combination with yeasts. It is one of two principal means of leavening in bread baking, along with the use of cultivated forms of yeast. Sourdough starter is made with a small amount of old dough saved from a prior batch, and is sometimes called mother dough or chef. This small amount of old-dough starter contains the culture, and its weight is increased by additions of new dough and mixing or kneading followed by rest or leavening periods. A small amount of the resulting dough is then saved to use as old-dough starter for the next batch – Source.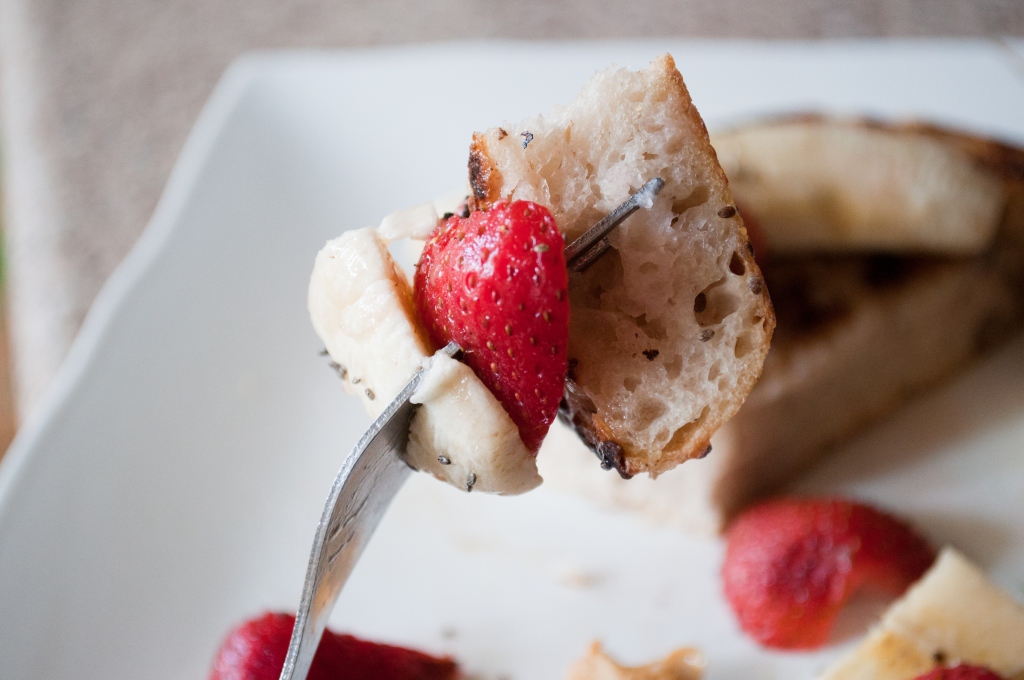 I am off to kick back and relax with a plate of these french toasts. For lunch. Don't judge until you made it yourself.

Print This Recipe
Ingredients:
 1/3 cup of almond milk (or preferred milk)
1 tbsp chia seeds (leave some for garnish)
2 drops of vanilla extract
2 thick slices of sourdough bread
1/2 tbsp cooking oil/butter
1 banana, halved
a handful of strawberries, quartered
a few cashew nuts for ganish
Directions:
In a bowl, add milk and chia seeds. Leave it to soak for a few minutes.
Heat a skillet or griddle over medium heat.
Soak the sourdough bread in milk mixture and allow to absorb liquid on each side. Soak only as many slices as you will be cooking at one time.
Add oil/butter on hot skillet. Gently transfer bread slices to skillet, cooking until bottom is golden brown.
Turn and brown the other side.
Serve french toast hot with sliced bananas, strawberries or butter accompanied with a drizzle of honey or maple syrup.
Garnish with chia seeds, cashews and a side of cuppa Joe 🙂

Have you tried sourdough before? How do you like eating it?