H
ello! Hello! from the West Coast.
Today's post is brought to you by the glorious rain, copious amount of humidity and roaring high temperatures.
Doesn't sound like Arizona, right? Well, I am homesick aka I miss my Orlando. And to know that it is raining over there, makes me want to catch a flight home right away!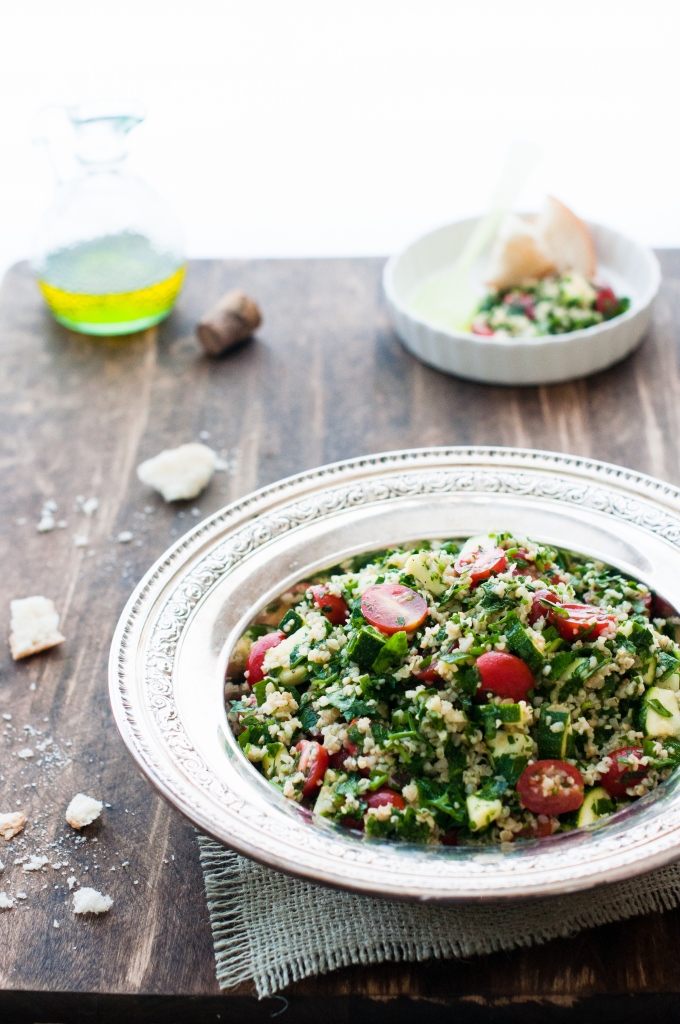 It's dry and super hot over here. So different from Orlando. I am trying my level best not to complain at all, but I miss our home, friends and the humidity.
There, I've said it. I am FINE with humidity. I'd take it over dry weather in a heart-beat.
No joke.
Since it's often dry and hot over here, simple and cool lunches are usually what we crave the most.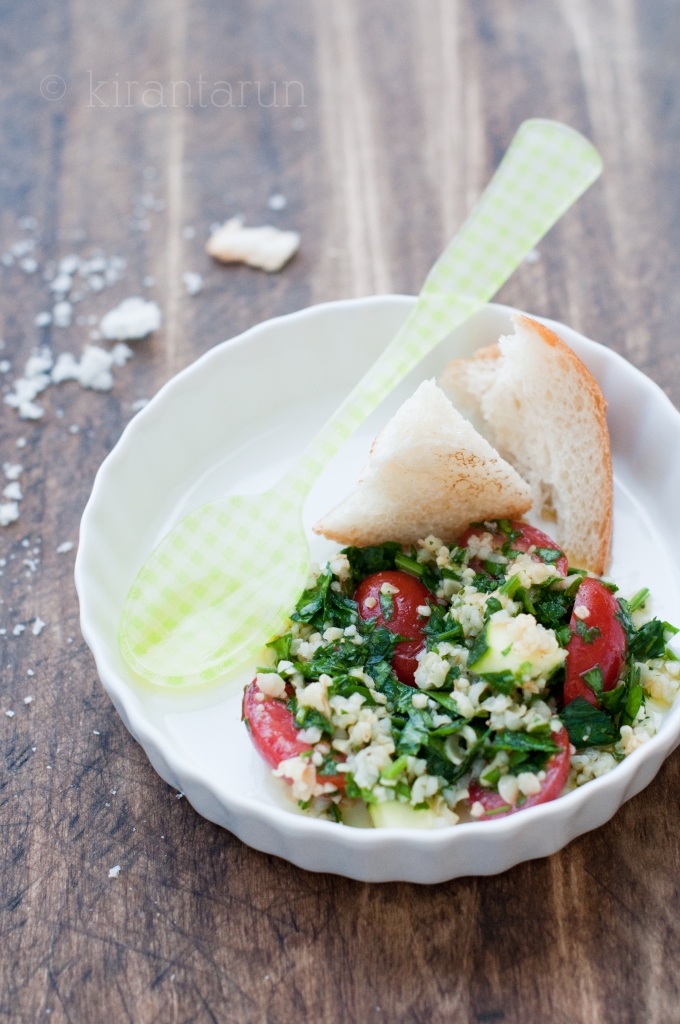 Print This Recipe
Adapted from Ina Garten
Ingredients:
1/2 cup bulghur wheat
1.5 cup boiling water
1/2 pint cherry tomatoes
1.5 cup flat leaf parsley, finely chopped
1 cup mint, finely chopped
2 small English cucumbers, diced
1/4 cup extra virgin olive oil
1 lemon, juiced
1.5 tsp salt
1/2 tsp black pepper
Directions:
In a medium bowl, add bulghur wheat and boiling water. Allow to sit for a minimum of 30 minutes. Drain soften bulghur wheat in a fine mesh. Set aside.
Prepare vinaigrette by adding extra virgin olive oil, lemon juice, salt and black pepper in a small bowl. Whisk and set aside.
In a separate medium bowl, combine cherry tomatoes, flat leaf parsley, mint and English cucumbers. Add bulghur wheat and stir to combine.
Whisk vinaigrette before adding into tabbouleh. Stir to combine, cover and refrigerate for a few hours to develop deeper flavors.
Serve it up with warmed pita bread.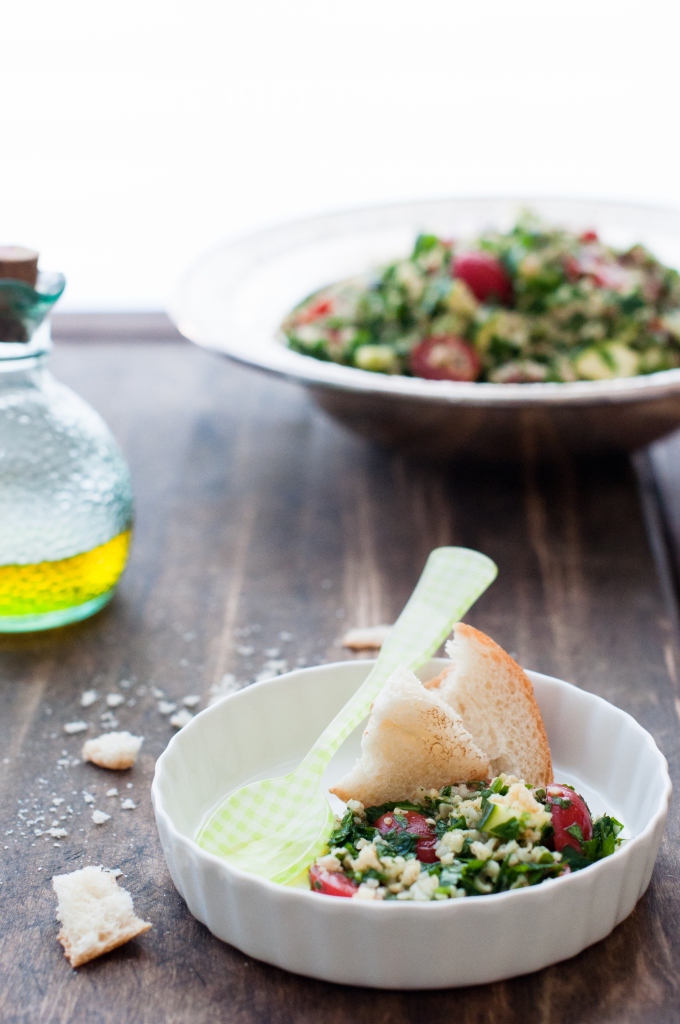 No doubt, Arizona landscapes are beautiful. Love the scenic mountains and stumbling cactus everywhere I go!
There are boxes everywhere, begging to unpack. Off to tackle my long to-do list. Hopeful to return into regular scheduling soonish.
What are you willing to compromise with; humidity or super dry weather? 😀