A
s I sit to write this post, my mind wondered about how the heck is it already end of January 2014? It's beyond my comprehension that Chinese New Year and Valentines Day is just around the corner.
I've yet to develop new recipes this year. Apparently, being away for 2 months messes up the creativity. Or I'm just pure lazy, lets put it that way 😀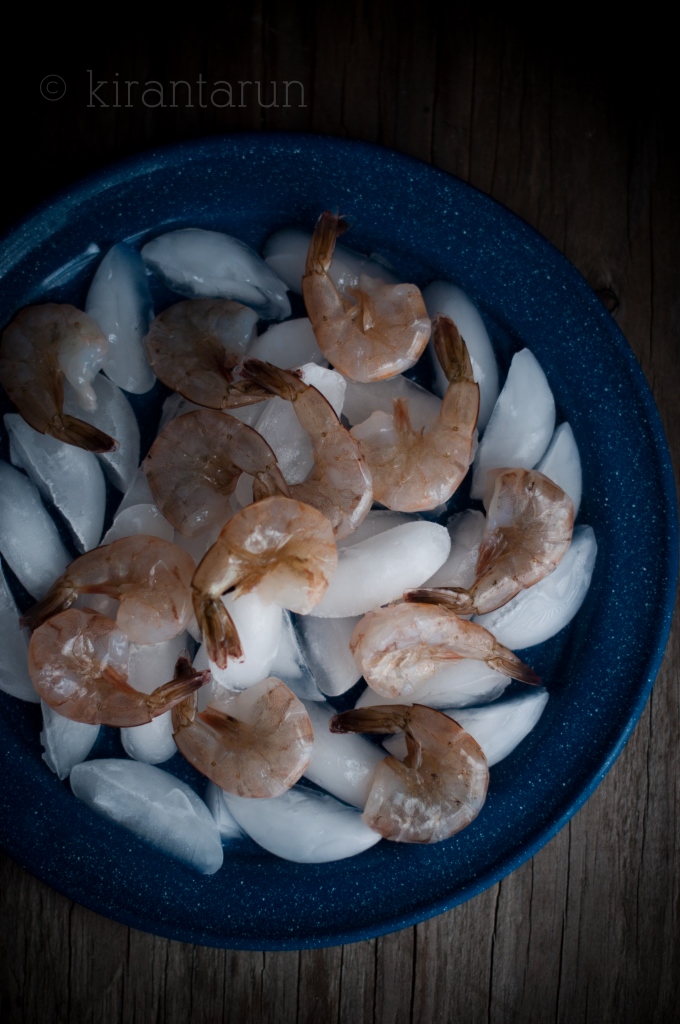 With laziness and all, the last thing I have in mind is to spend longer time in the kitchen. With the exception on chilly days, where I spent most of the time boiling water to make tea, coffee or hot chocolate.
Just standing next to a warm stove on a cold winter morning makes it worth spending time in the kitchen. At least to me, the lazy girl.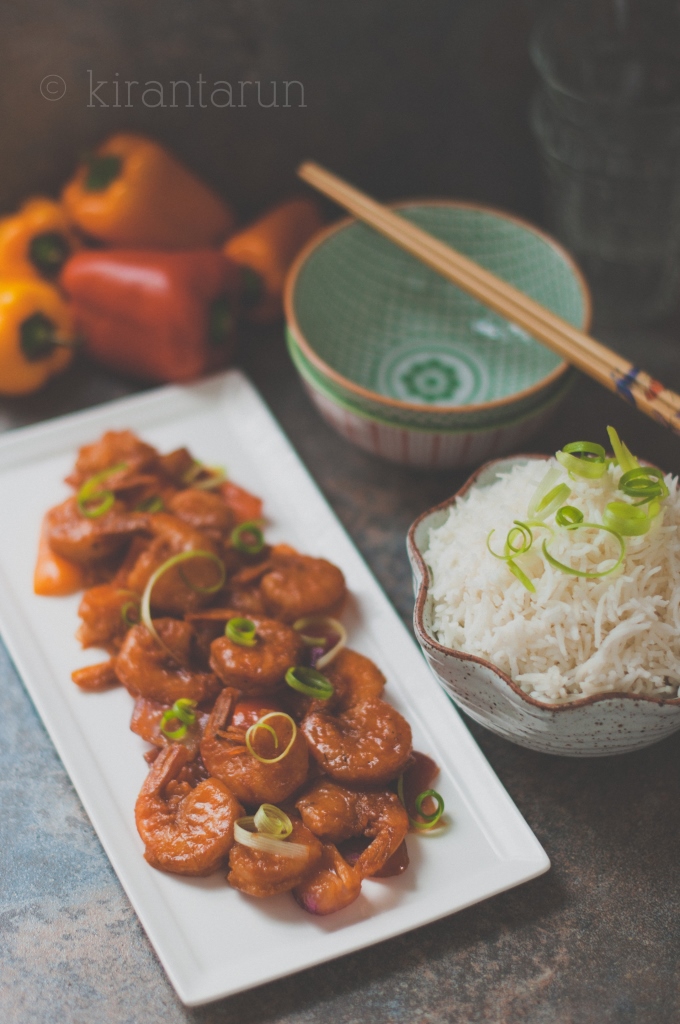 If not awaiting for hot water, lets make a simple and delicious hot stir fry — with the wok on searing hot temperature that guarantees in heating up the whole house and warming your belly. It literally takes minutes to stir-fry a meal fit for a queen.
Or a lazy girl.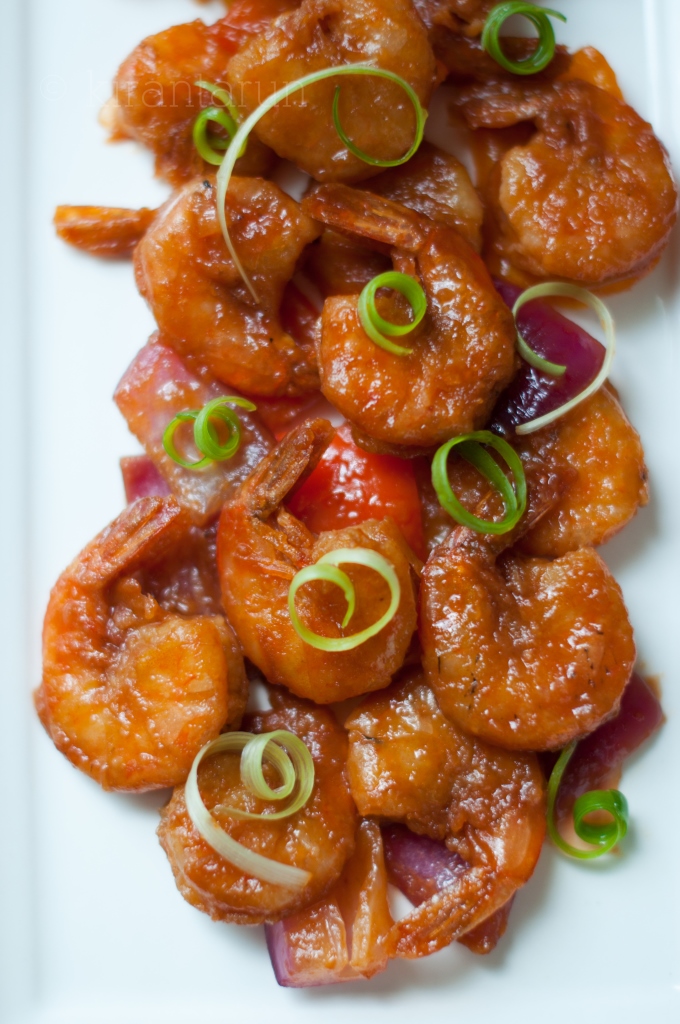 Print This Recipe
Ingredients:
1/2 lbs shrimp, shelled, deveined and patted dry
1 tbsp corn starch
1/4 tsp salt
1/4 tsp black pepper
3 tbsp extra virgin olive oil
1 small red onion, chopped
3 small bell peppers, chopped
1 garlic clove, minced
Sweet and sour sauce:
2 tbsp rice vinegar
2 tbsp brown sugar
1 tbsp ketchup or 1/2 tbsp tomato puree
1 tsp soy sauce
1/2 tsp red pepper flakes (optional)
4 tbsp water
Directions:
In a bowl, coat shrimp with corn starch, salt and black pepper.
Heat wok on high. Add 2 tbsp oil. Once wok begins to smoke, reduce heat to medium-high and add shrimps.
Do not stir shrimps. Just cook on each side until opaque and begins to brown. This should take a total of 4 to 5 minutes. Remove shrimps to drain on paper towel.
Add 1 tbsp of oil in the hot wok. Throw in chopped red onion and bell peppers. Cook on high temperature for 1 to 2 minutes before adding minced garlic.
Reduce heat of wok to medium. Add shrimps with sweet and sour sauce. Stir fry until sauce thickens and coats shrimps.
Remove from heat and serve hot with some steamed jasmine rice.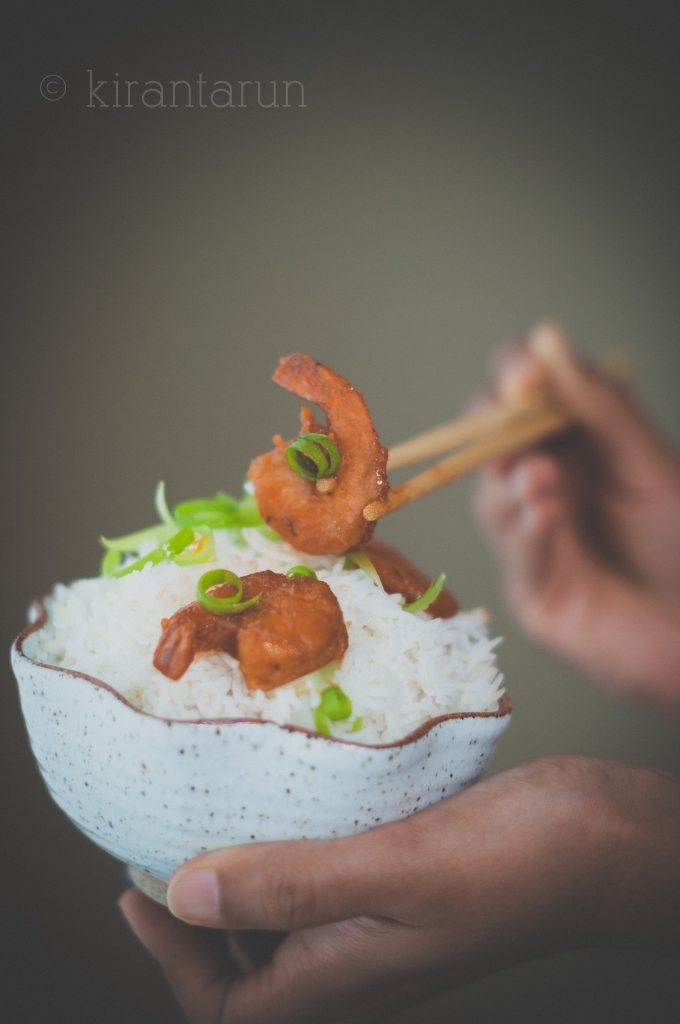 Apart from hot beverages or soups, I hope you'd find some strength and motivation to cook up something as delicious and easy during this chilly and lazy winters.
Have a very Happy Lunar New Year. Gong Xi Fa Cai and stay warm! 🙂
What's your favorite "lazy" day wintery recipe?