Makes 2 servings
Ingredients:
1 large banana, frozen
2 handfuls of kale
2 handfuls of spinach
1 ripe avocado, cubed
about 3/4 cup of soy milk (or any milk of your choice, add less or more based on the desired consistency)
4 tbsp hemp protein powder (optional)
2 tsp spirulina powder (optional)
1 tsp grated ginger
1 tbsp lime juice
4 ice cubes
Toppings:
2 tsp raw honey, kiwis, cacao nibs, goji berries. anything, really.
Directions:
Add handfuls of kale, spinach and soy milk into a high powered blender. Blend until smooth before adding the rest of ingredients. Blend until smooth.
Divide smoothie into two bowls, add desired toppings and served immediately.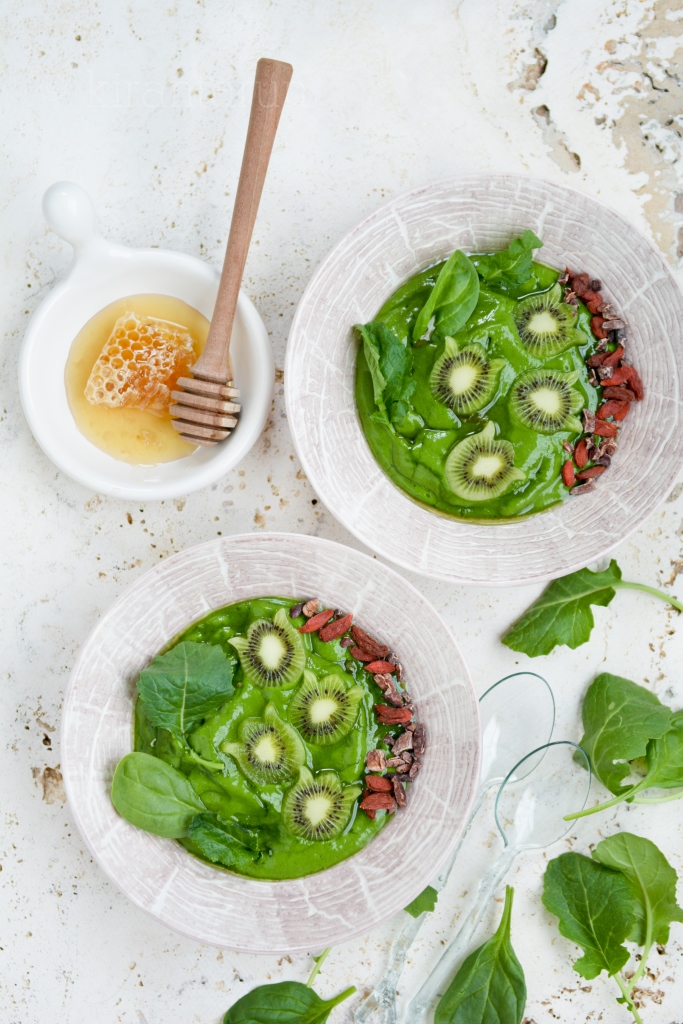 It's really very easy to make a bowl of hearty smoothie. Any ingredient of your choice would work just as well. Use your imagination and definitely tag us if you've tried this recipe.
Don't let all the greens intimidate.
What is your favorite smoothie or smoothie bowl recipe?