M
ake this today, if:
you have strawberries, banana, oatmeal, almond milk, honey and glorious toppings.
the morning sun rise is at the highest peak during Spring.
you want a fast, refreshing, filling and most importantly, love anything and everything smoothie.
you want to satisfy your huge sweet tooth and looking for healthier dessert substitutes (not that I mind ice cream)
SLURPING breakfast or brunch is your thing.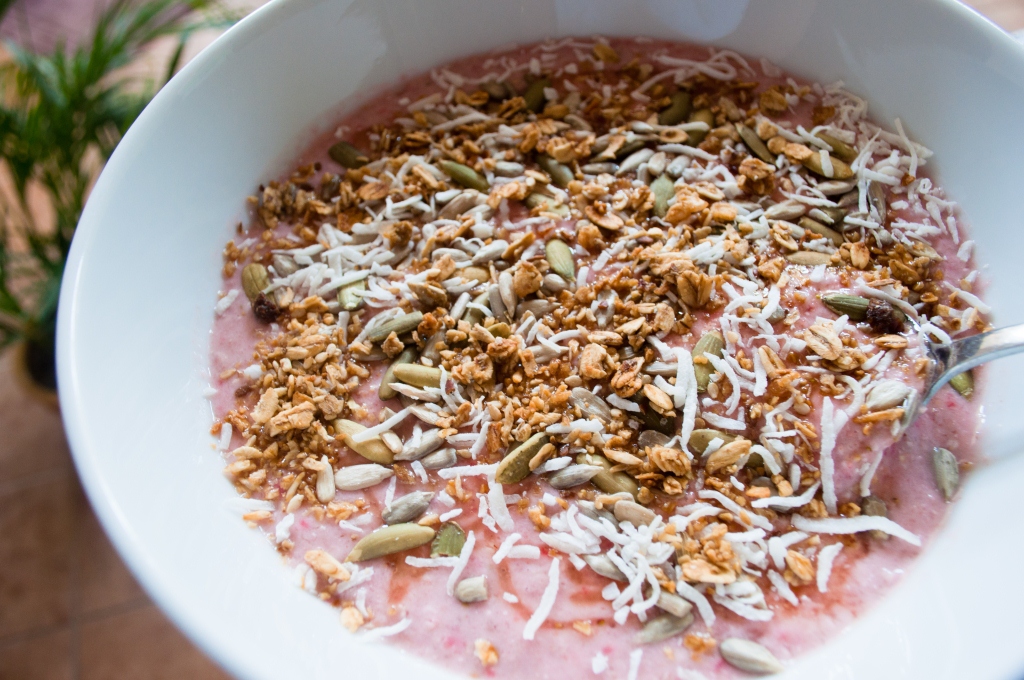 Either way, just make it. Got it? 😉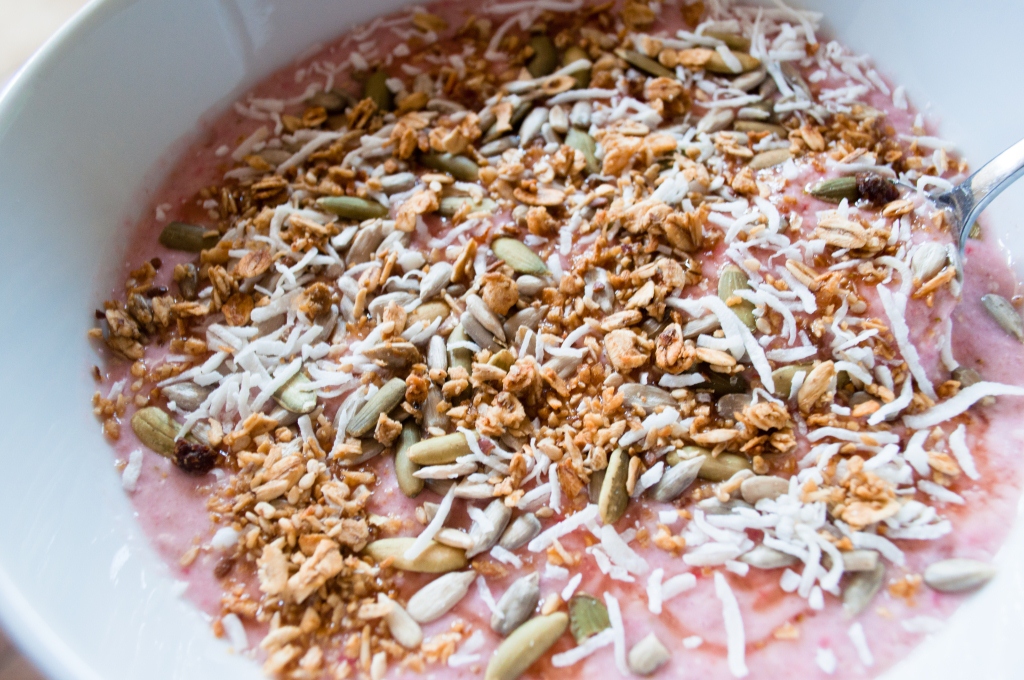 What is your favorite smoothie combos?
Psst – The Lunch Box page is updated

Ingredients for 1 serving:

5-6 medium fresh/frozen strawberries, chopped
1/2 a banana, sliced
1/2 cup old fashioned oats
Drizzle of honey
3/4 cup of almond/coconut/ any milk of your choice. For creamier & thicker consistency, substitute milk with yogurt
Directions:
Dump everything in a blender and whirl away!
Remove it from blender and drizzle some honey if necessary. The strawberries I had were too tart for me.
Serve cold with fabulous toppings such as fresh fruits, granola, seeds, nuts, coconut, sprinkles, crumbled cupcake, etc. Use your imagination.

Print This Recipe