W
hat I miss the most back home apart from my family? Seafood of course. And not any random seafood, but the freshest and most succulent.
Fresh seafood is abundant back home. Not only bought through vendors at the wet market, but the opportunity of getting to the dock in the wee hours and handpicking freshwater seafood from the fishermen.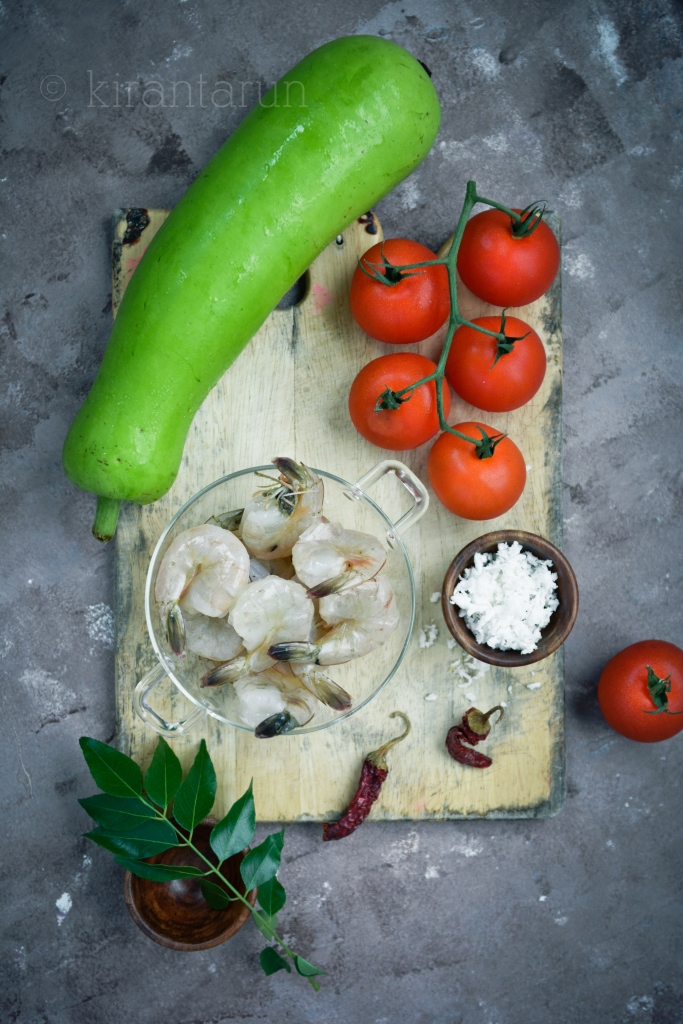 Getting to the jetty at 4am just when the fishermen dock their boats and to begin unloading the catch of the day. And instead of only dealing with wet market vendors, they are forced to deal with individuals like me, selfishly gnawing away at everything in sight.
Fishes, crabs, octopus, shellfish, shrimps etc. I would happily fill my buckets to the brim, ignoring the shouts of the fishermen, and made my way to the weighing and paying counter.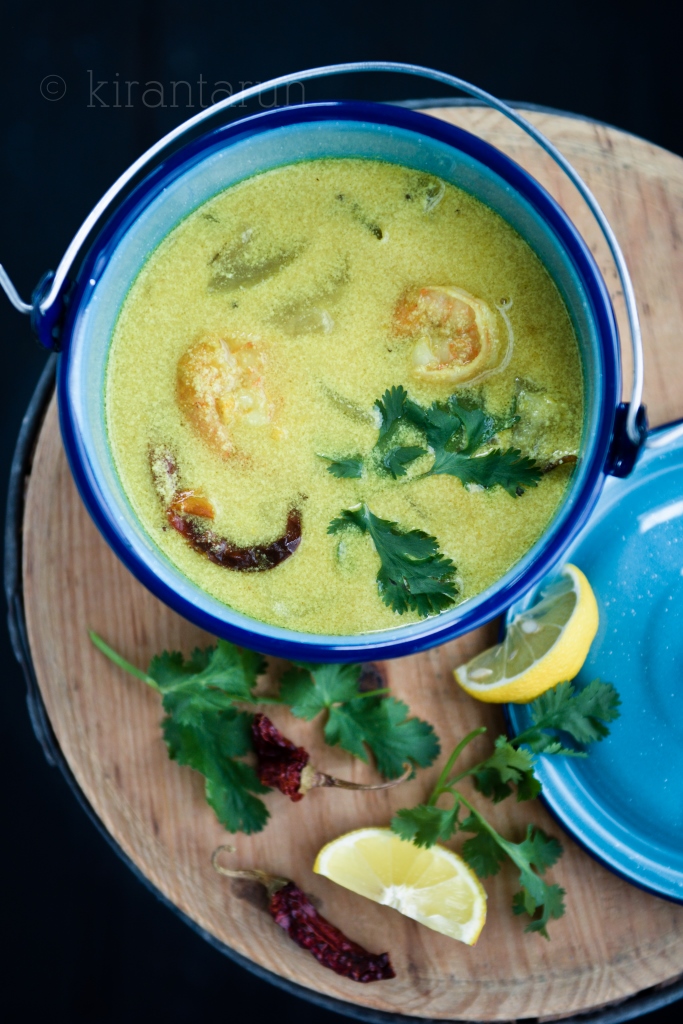 Most of the time, we would just head home to enjoy the loot of the day. But other days were different. The days when I was too lazy to shell and clean the catch.
Yikes!
We would kill our morning at the jetty by having a local breakfast while awaiting for the local restaurants to begin their lunch service. We would get our seafood cooked by a local chef to our desire! Talk about being fancy 😉
This homemade version of summery seafood curry with a tropical coconut-ty broth is just as fancy and easy to make.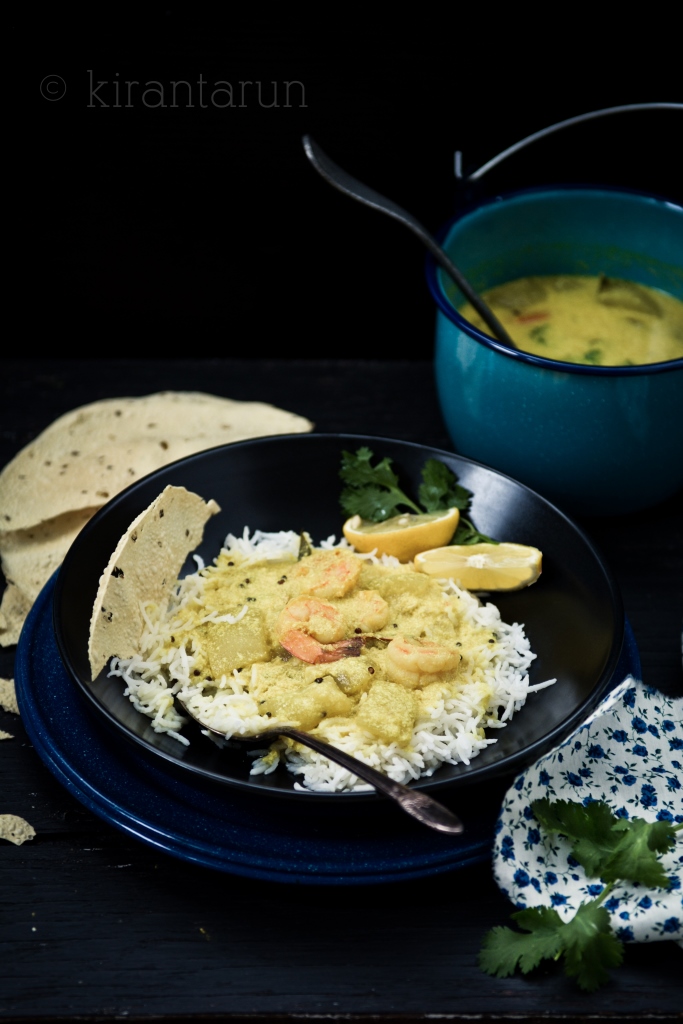 Print This Recipe
Serves 4
Ingredients:
1/2 lbs of shrimps, shelled & deveined
2 tsp lemon juice
1/4 tsp turmeric powder
2 tbsp coconut oil
2 dried red chilies, halved & seeded
1 tsp mustard seeds
1 spring curry leaves
1/2 tsp turmeric powder
puree of 1 large shallot + 1 large garlic
1 tbsp lemongrass puree
1 medium tomato, quartered
2 heaping cups of summer squash (lauki), chopped
3/4 tsp salt
2 cups light coconut milk
1/2 cup water
2 tsp tamarind water/lemon juice
1 tsp sugar
cilantro leaves for garnish
Directions:
In a bowl, marinate shrimps with 2 tsp of lemon juice and 1/4 tsp of turmeric powder for 10 minutes.
Heat a large saucepan on medium heat. Add coconut oil and wait until it heats before adding dried red chilies, mustard seeds, curry leaves and 1/2 tsp turmeric powder. Fry for a few seconds or until mustard seeds sputters.
Add pureed shallot + garlic with lemongrass. Cook for 5 to 7 minutes or until paste is lightly colored, fragrant, thickens and oil separates on the sides.
Throw in quartered tomatoes and chopped summer squash. Stir to combine everything and cook for another 5 more minutes before adding light coconut milk, water and salt. Bring curry to a gentle simmer, lower the heat to medium-low, put on a lid and cook for 10 to 12 minutes or until squash is cooked through or until oil separates on the sides.
Remove cover and throw in marinated shrimps. Cook for 2 more minutes, taste and adjust seasonings in curry (i.e tamarind/lemon juice + sugar).
Remove curry from heat. Garnish with fresh cilantro and serve warm over freshly steamed rice and servings of papadums.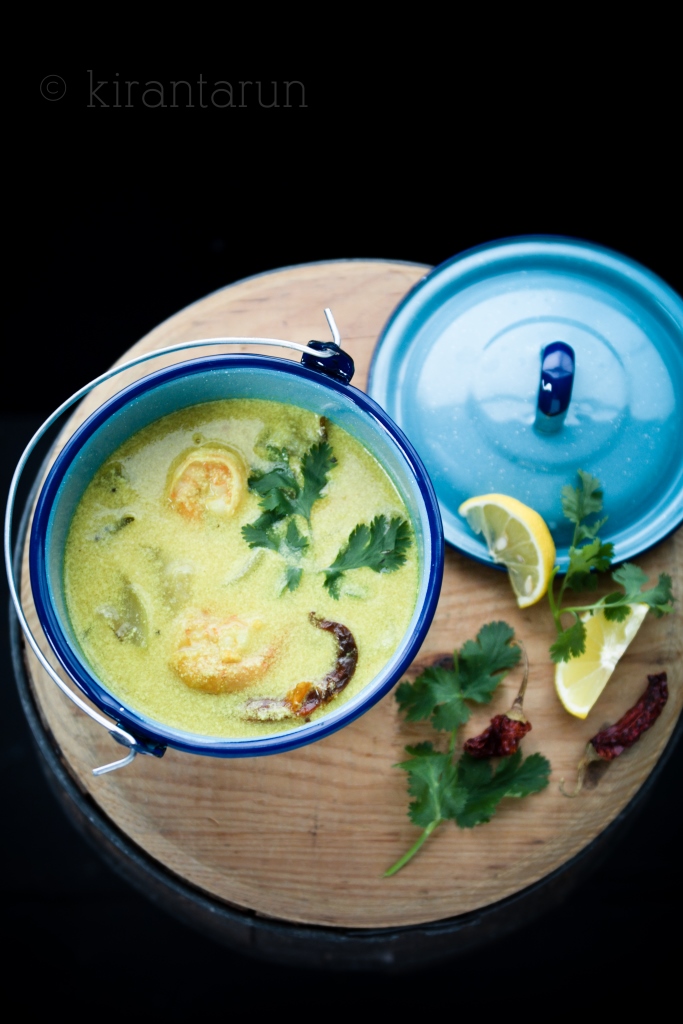 All this talk about fresh seafood catch transports me back to some very good, 'ol days. Some of the best memories in my life. Off to relive the "eating" memories 🙂
Do you have a love or hate relationship with seafood?