I
love tv series. And the husband loves his news channels.
I can't live without desserts. And the husband is so flexible. With or without desserts, it doesn't matter to him. Wish I had just an ounce of this flexibility when it comes to desserts.
But I don't. And I'm fine with it. Because who in their right mind would want to skip this crumble?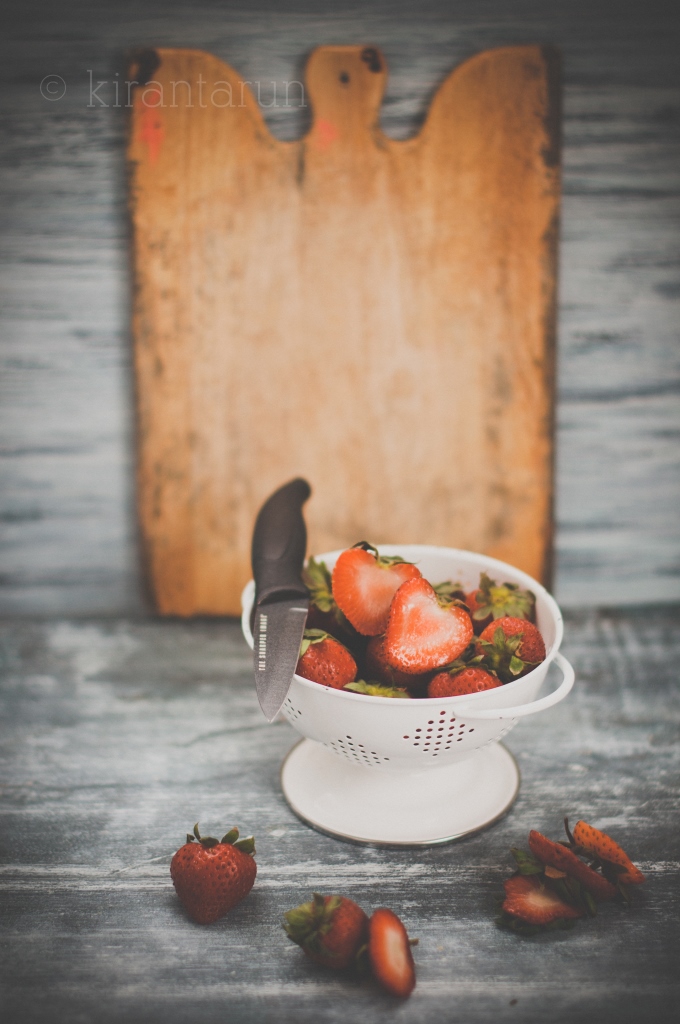 Certainly not me 😀
Speaking of TV series — I've been catching up on a handful over Netflix. Especially the much hyped Downton Abbey. I'm quite skeptical about this. Watched the first episode and I'm just not getting all the hype.
Perhaps I should just stick this one out for a few more episodes?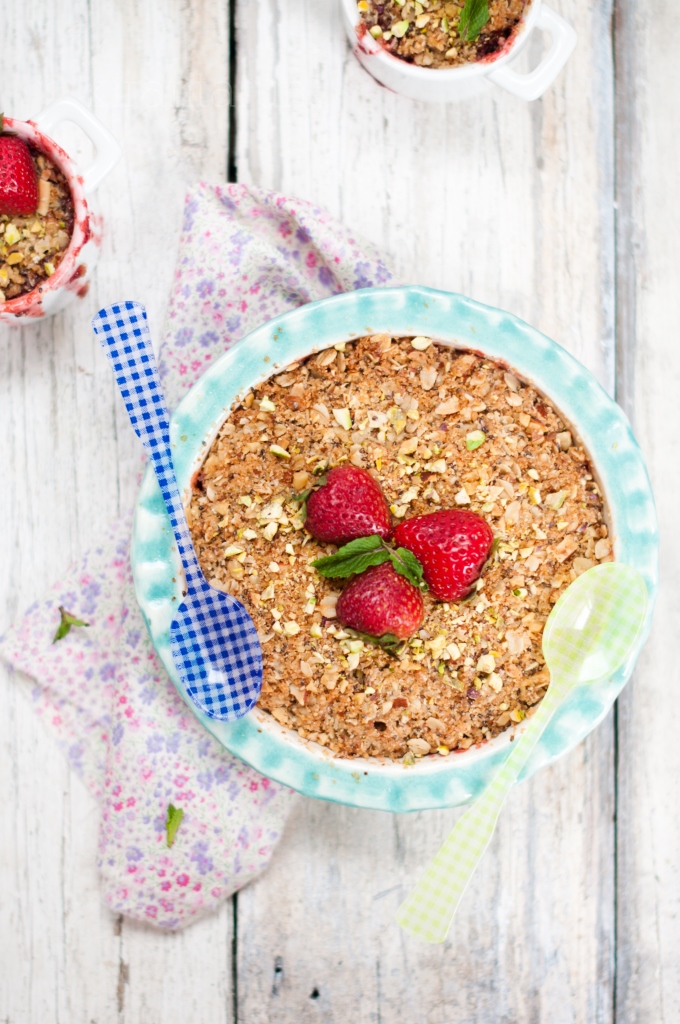 I don't know. The first impression always leaves a lasting one and by far, Downton Abbey isn't doing me any good. I have a list of TV series that I need to tackle soon, namely Game of Thrones, Madmen etc.
Like a good crumble, I'd take my chance on it all and hope to find something that I'd look forward to watching every time I sit down for a good entertainment. There's so much news that I can fathom in one day. I need a break from seriousness. A good break.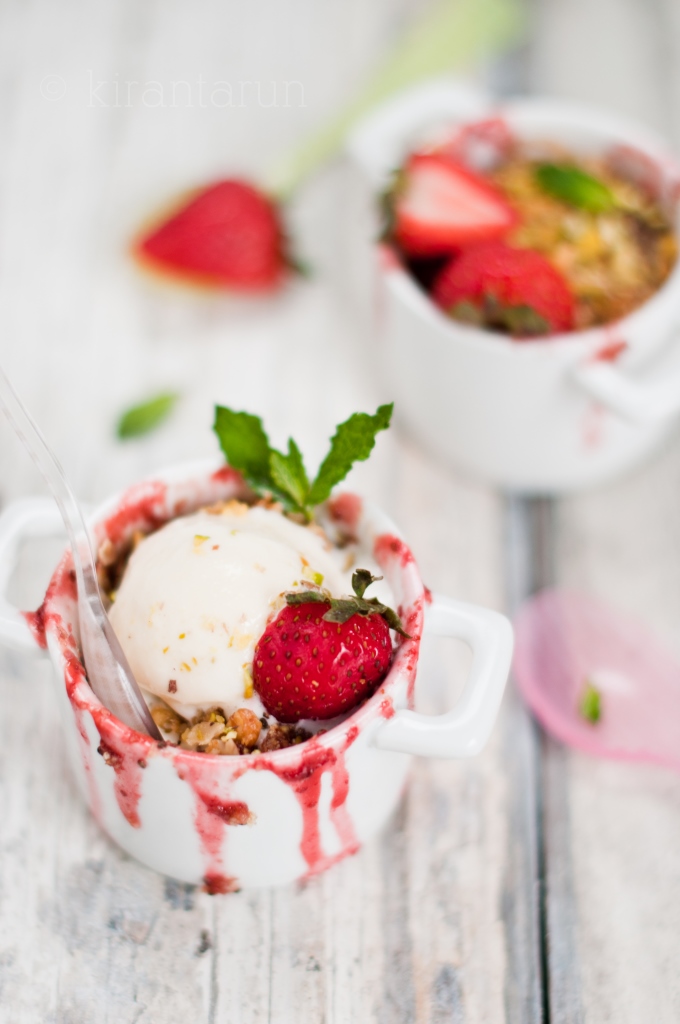 Speaking of break — well, I guess the weather Gods are sick of listening to my complaints because it DID NOT RAIN YESTERDAY!!! I'd love to believe miracles do exist 😉
Serving up a nice slice of this crumble to celebrate.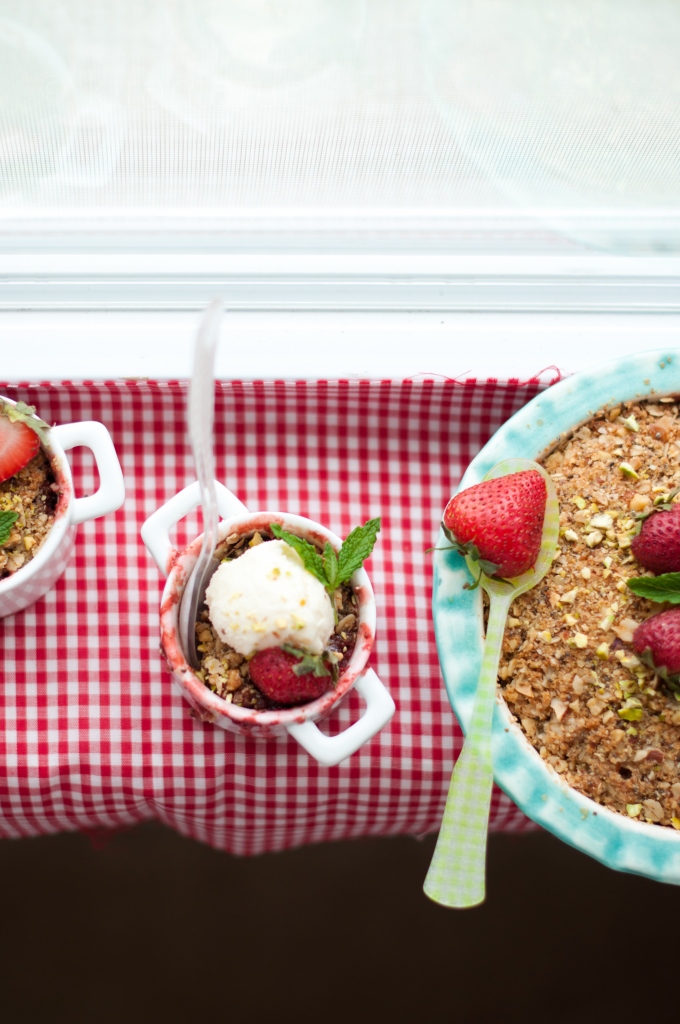 Print This Recipe
Ingredients:
15 strawberries, hulled and sliced
2 tbsp sugar
2 tbsp aged balsamic vinegar
1 tsp vanilla extract
2 tsp corn starch
Crumble:
1/3 cup rolled oats
1/3 cup almond meal/flour
1/3 cup coconut flour (coarse)
1/3 cup walnuts, coarsely chopped
1/3 cup almonds, coarsely chopped
2 heaping tbsp chia/flax seeds
1/4 cup sugar
1/4 tsp salt
3 tbsp cold butter, diced
Directions:
In a medium bowl, toss all 5 ingredients (strawberries, sugar, balsamic, vanilla & corn starch) and leave to macerate for half an hour in the refrigerator.

Prepare the crumble by adding all the ingredients into a bowl. Using a pastry cutter or fork, gently cut through cold butter into crumbs. Refrigerate the crumble while waiting for the strawberries to macerate.
Preheat oven to 350F.
Lightly butter a tart or pie dish. Place layers of macerated strawberries and evenly top it with crumble.
Place tart dish on a baking sheet lined with foil. Bake for 25 to 30 minutes or until crumble is browned and bubbly.
Serve strawberry crumble warm, with a scoop of vanilla ice cream, fresh mint and chopped pistachios for garnish 🙂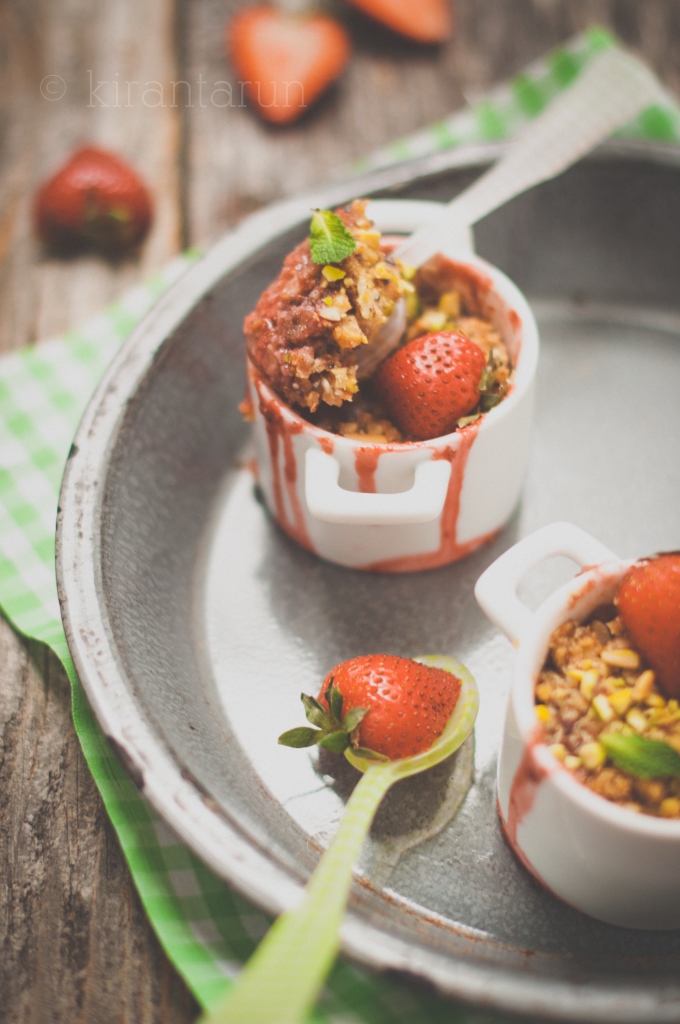 Have a great weekend, friends 🙂
What is on your "must-watch" list? Are you into TV series?