H
ello!!! How is it Friday already?!?
Anyways…
I'm often asked where do I get my inspirations to create recipes. Almost everything you see here are developed by yours truly. There are times that I often flip through food magazines, cookbooks, blogs and recipe clippings from my mom for inspirations.
Not really clippings, more like an email from my mom. She's digging the technology 🙂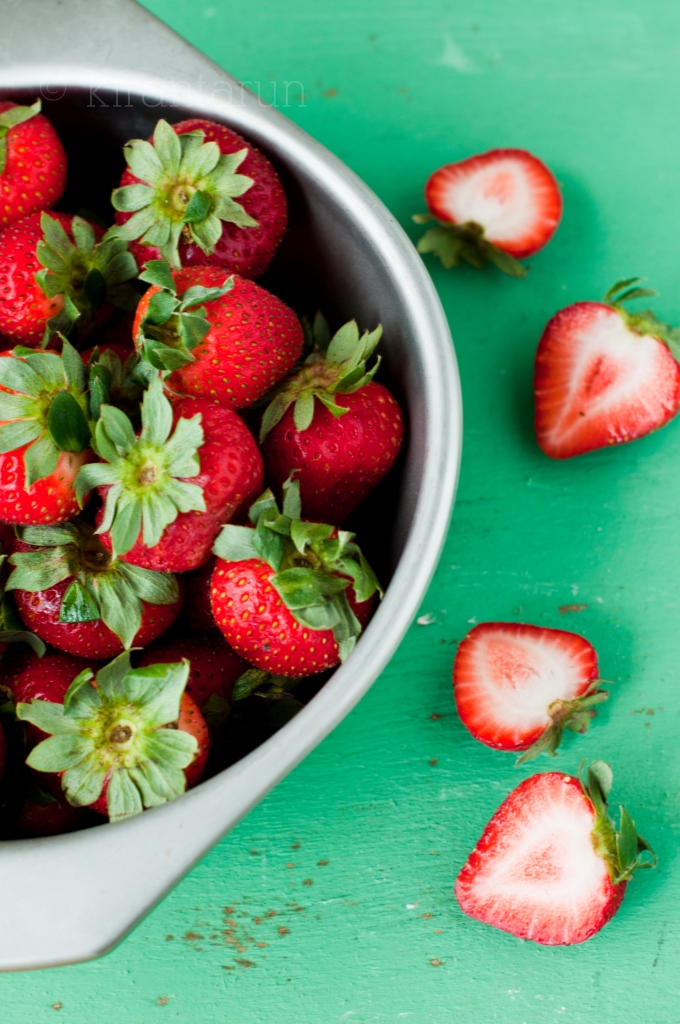 But there are times when I love watching food channels on tv for inspirations. One of my favorite all time show is "French Food at Home, by Laura Calder" on Food Network.
I just love the way she narrates simple french food and cooking methods in a lay-man term. No fuss, no technicality or jargons — just simple french food that anyone can make at home.
But that wouldn't stop me from dreaming about going to France, eh?
When I think or talk about France, this comes to my mind:
Julia Child 🙂
Cute little cafes along cobbler stone roads.
Chocolate croissants!
Dreamy cappuccino.
OK fine, I'd throw in the Eiffel tower and Louvre. What can a foodie think of, otherwise?
The other day, I was watching this recipe on tv: berry gratin with champagne sabayon. Laura made is so easily and the recipe required a handful of simple ingredients.
With some champagne in tow, what's not to love? You can substitute berries with whatever preference you have in the berry department.
I just wish it was summer all over again.

Print This Recipe
Berry Gratin with Champagne Sabayon, adapted from Laura Calder's French Food at Home.
Ingredients:
8 oz fresh strawberries, hulled and sliced
2 tbsp aged balsamic vinegar
2 tsp corn starch
pinch of salt
4 small organic egg yolks
1/4 cup sugar
4 tbsp champagne/sparkling wine
Garnish: Strawberries, raw pistachios and fresh mint leaves.
Directions:
Add fresh strawberry slices in a bowl with balsamic vinegar, corn starch and a pinch of salt. Mix and allow to macerate for a few minutes.
Heat a saucepan with some water on low. Do not simmer, just heat.
Meantime, make sabayon by whisking egg yolks, sugar and wine in a roomy glass bowl.
Set the bowl over heated saucepan/double boiler and continue whisking sabayon until mixture is frothy, pale and ribbony. This should take between 5 to 8 minutes.
Remove bowl from saucepan and keep whisking to cool slightly.
Preheat oven to broil. Arrange macerated strawberries into individual gratin dishes and set it on a baking sheet.
Spoon sabayon over strawberries and place under broiler until golden. This shouldn't take more than a minute.
Serve immediately with a glass of champagne.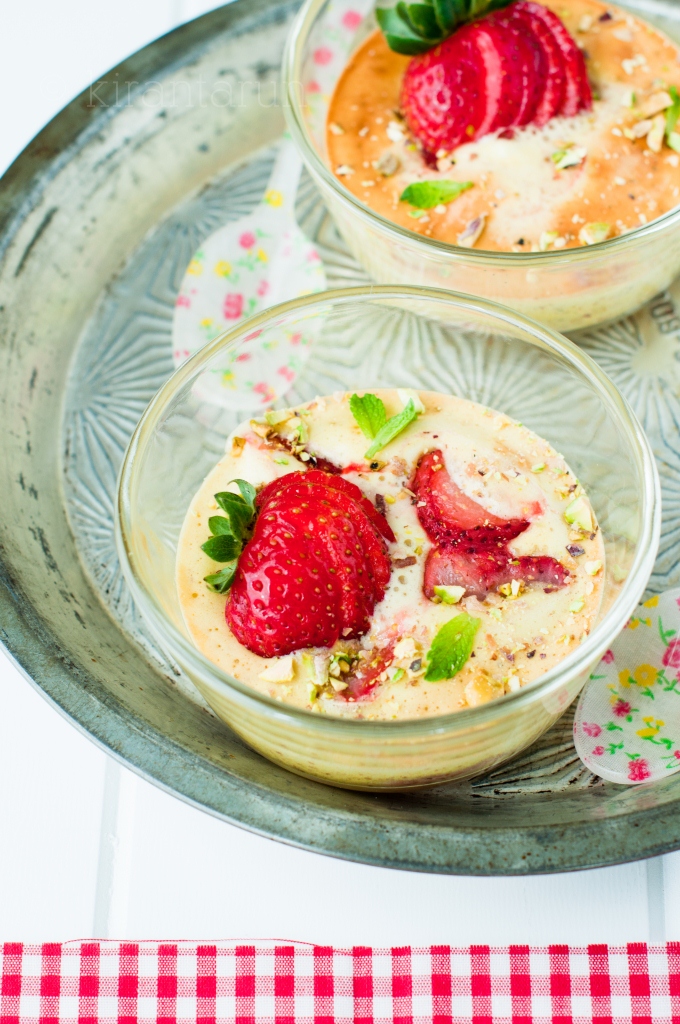 Off to dream about France, french foods and most importantly, it's desserts!! Huh.
What do you think about, when you hear the word "France"? And what inspires you in the kitchen?