W
hat happened back then when 
a dash of this
or
a sprinkling of that
made life simpler in the kitchen? Frankly, many recipe requires prep that includes measurements, a long list of ingredients etc. — which can be pretty daunting to those taking their first steps in the kitchen.
Well, this recipe is definitely easy for any beginners and for those who are yet to try roasting garlic. It changed my life. Literally.
I'm here to prove that at least some part of a simple recipe wouldn't require all the kitchenalia's that I've acquired a few years now.
It's almost a hazard, I tell ya.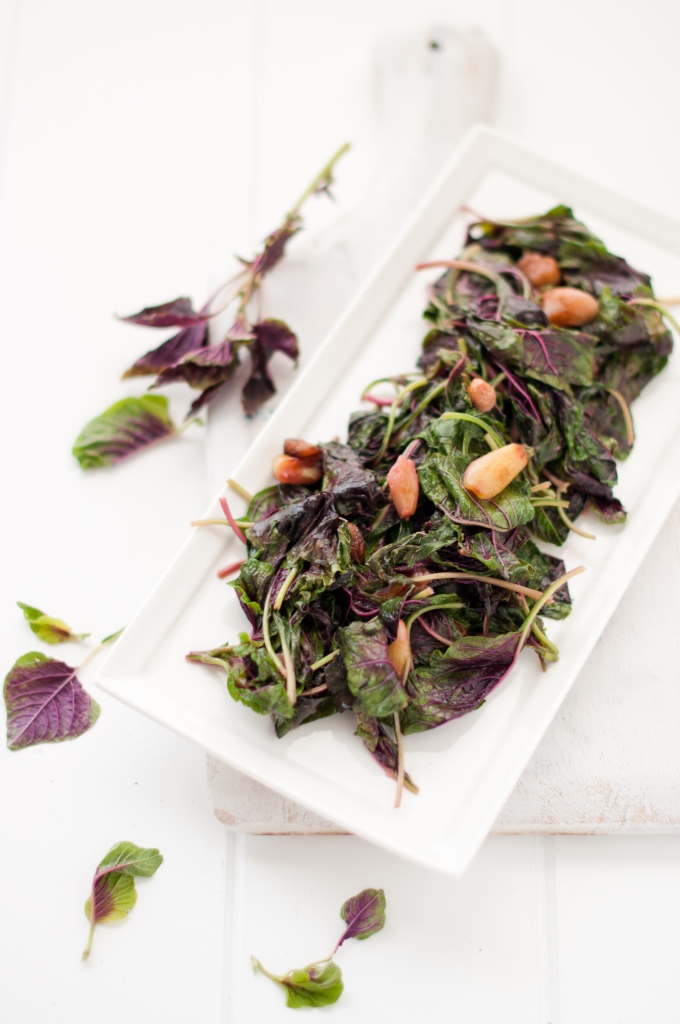 Before we get started, allow me to shower you with my outpouring love for stir-frying fresh greens. It's just that time of the year, where greens are simply too pretty to eat, yet that fact shouldn't stop you from devouring the best of what mother-nature offers.
And the best way of doing so it NOT by dousing it with oil, drenching it with sauce or simply eating it plain. Gather cloves of garlic (best yet, roasted garlic) and up the flavor-ville of your favorite greens.
It can be from amaranth to simple all time favorite spinach. Let your creativity on loose here.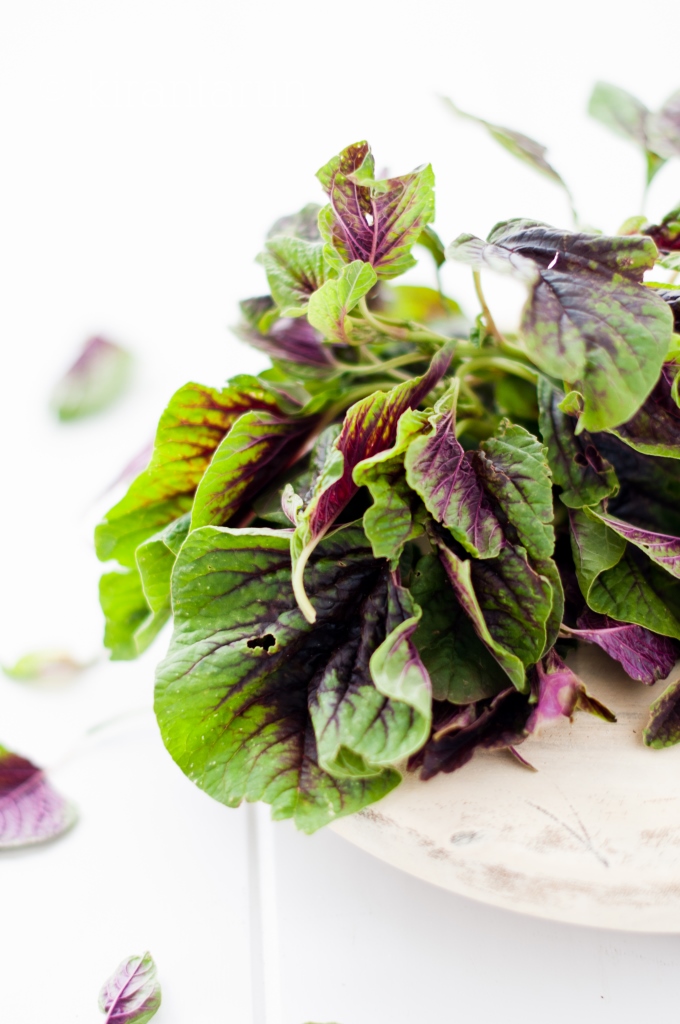 Print This Recipe
Ingredients:
1 tbsp extra virgin olive oil
3 to 4 large handfuls of amaranth leaves (picked+washed+pat to dry)
10 whole roasted garlic cloves
1/4 tsp salt
2 tbsp water
Directions:
To roast garlic, preheat oven to 350F. Halved a whole head of garlic. Drizzle some olive oil, salt and pepper on each cut side. Wrap garlic in a foil and roast for 45 to 50 minutes.
Heat a huge skillet on medium high. Wait for the pan to heat before adding oil.
Throw in a few cloves of roasted garlic. Fry for a few seconds before adding in amaranth greens, salt and some water. Cover to steam for a minute. Toss greens to evenly wilt for another minute. Serve hot.
Note: Pick amaranth greens that is fresh and not dry. Dry amaranth greens are tougher and chewy in texture. Only pick tender leaves and stems.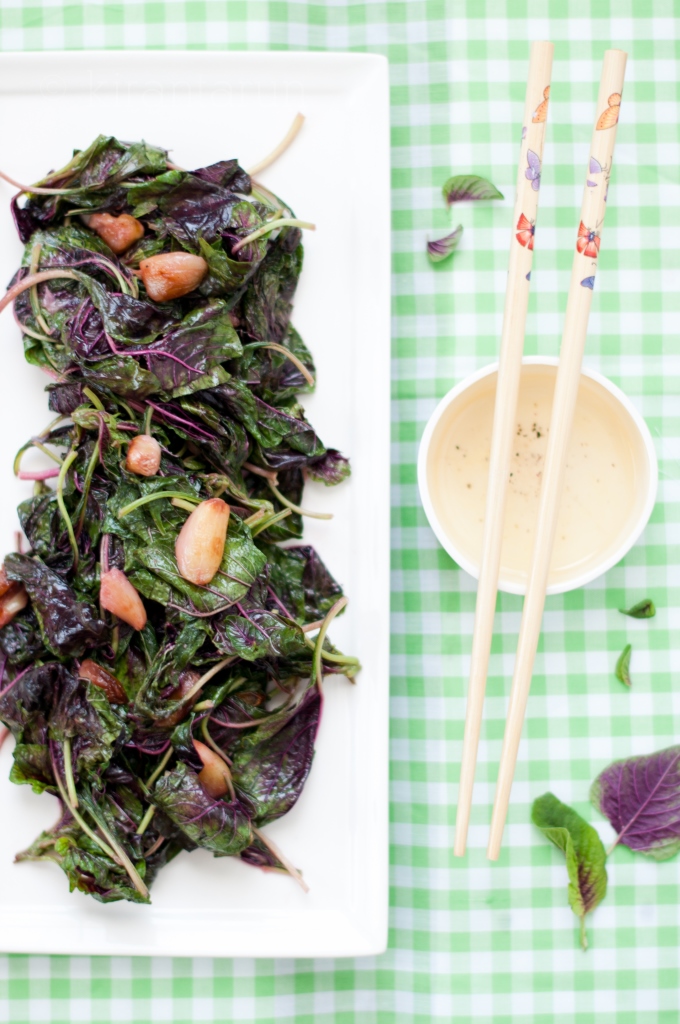 Real-time fact: I have a few sets of measuring spoons. Someone, please send help.
What is your favorite method of unwinding kitchen "rituals"? I simply miss peeling potatoes with a small knife. And now, I have 2 peelers and disarray kitchen drawers begging for a breather.
Go figure.