O
ne of few moments in my life, where I'm left speechless.
As I watched the news yesterday, events at Boston Marathon unfolded into something eerie. Something unimaginable and so devastating. We had friends running the marathon and when the news on blasts was announced, our world was turned upside down.
After a couple of frantic mail and twitter exchanges, we sighed a huge relief when we found out our friends are fine from harms way. But that didn't stop us from reacting differently with the whole situation.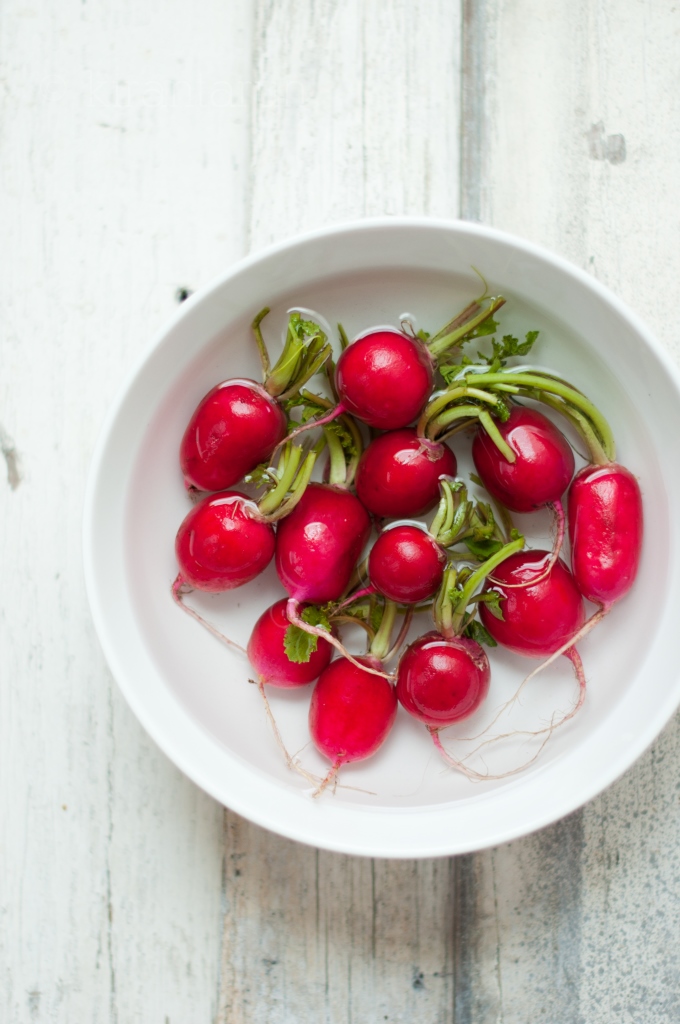 We are sadden and just angry at the whole situation. Like many, we are still demanding answers.
A calamity at such magnitude is difficult to digest. And to truly understand how people who are directly impacted, copes in such situation — left us speechless.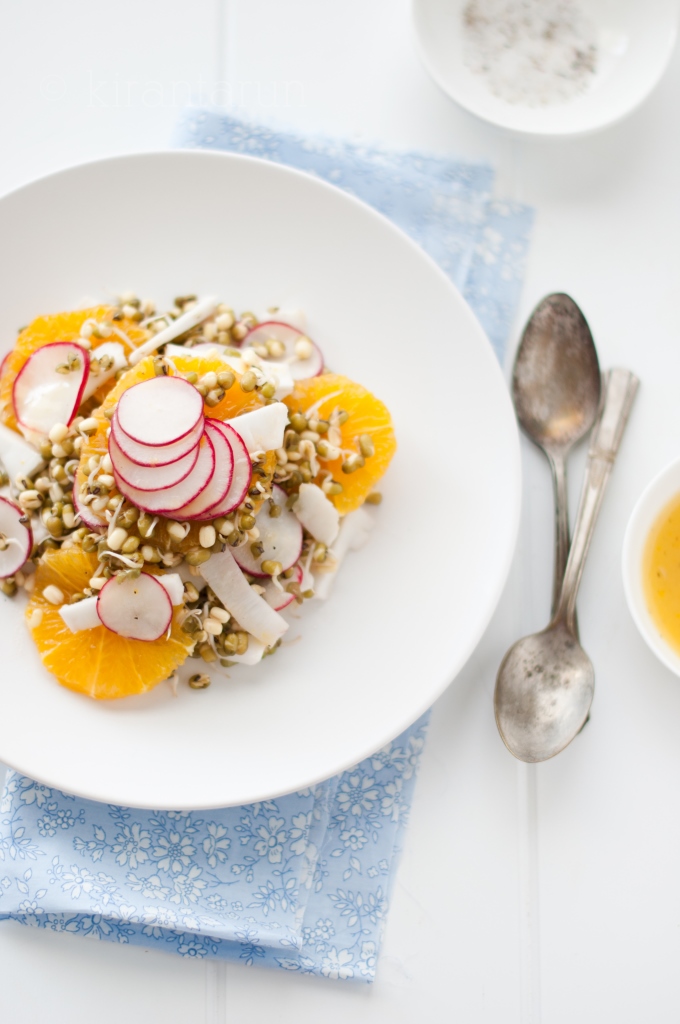 A horrific tragedy that definitely left us to ponder about life and loved ones. Hug them in every opportunity you get. Tell them how much they are loved. Spend more time with each other. Spend life relishing and making memories together.
Don't be spiteful or hateful — instead, embrace one another.
Love one another and help others to rise to the higher levels, simply by pouring out love. Love is infectious and the greatest healing energy. — Sai Baba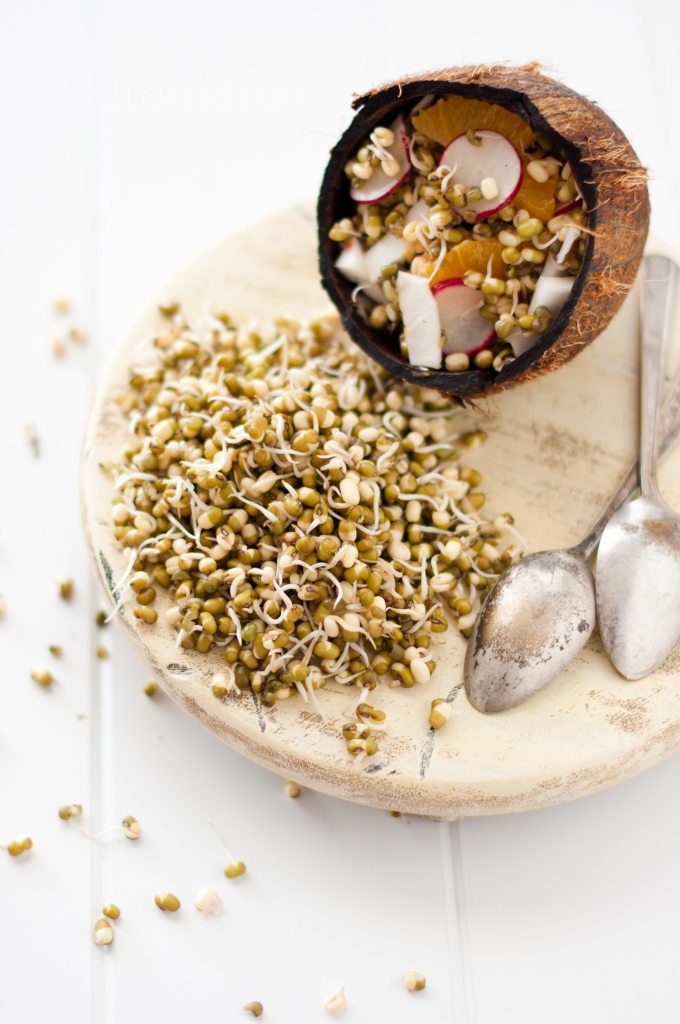 We love you Bostanians and we are grieving with you during this trying times. God bless you.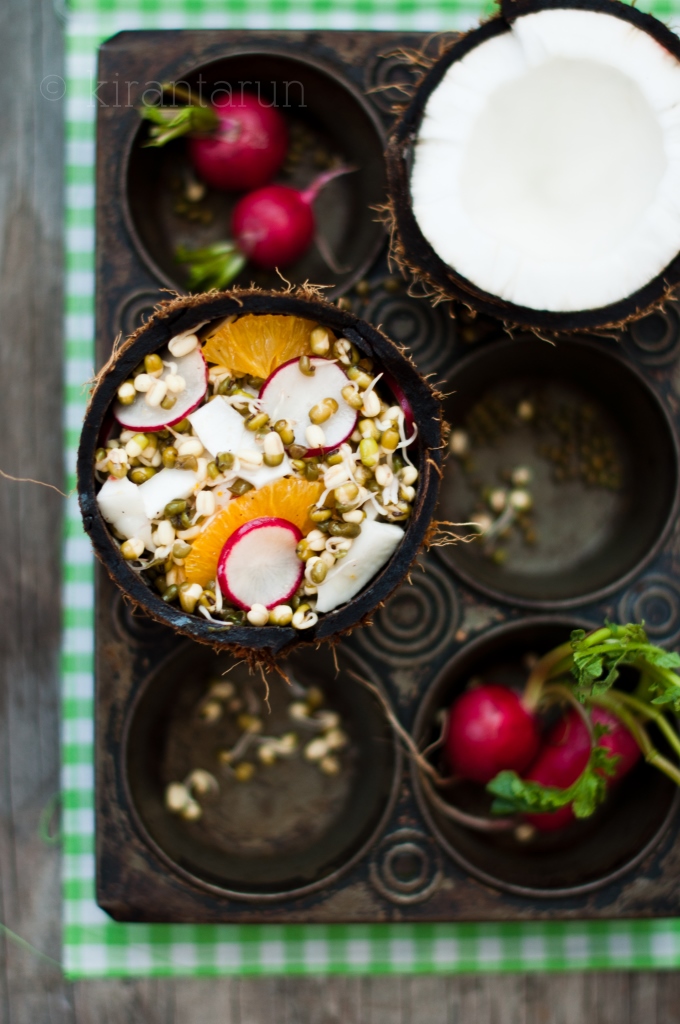 Food is symbolic of love when words are inadequate. — Alan D. Wolfelt

Print This Recipe
Ingredients:
1.5 cups sprouted mungbeans
6 fresh radishes, sliced
1 cup freshly grated coconut flesh
2 oranges, sliced
Dressing
1/2 tsp salt
1/4 tsp black pepper
1 tbsp honey
2 tbsp lemon juice
1/4 cup walnut oil
Directions:
Prepare dressing by adding all the ingredients into a jar. Shake it to emulsify.
Add salad ingredients in a huge bowl. Toss it with prepared dressing.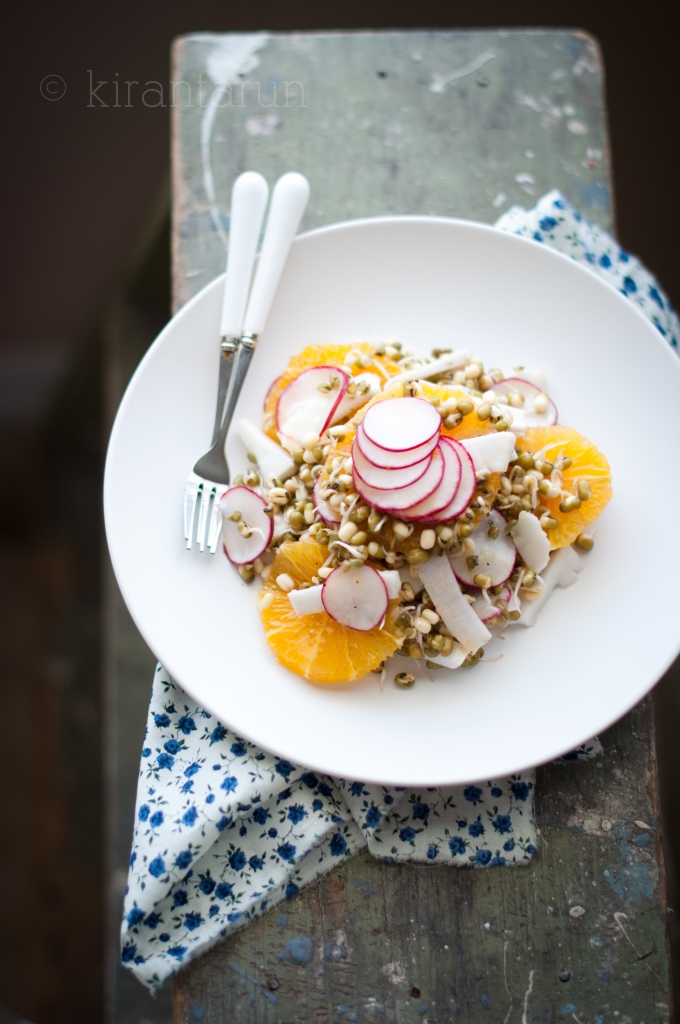 May the souls of the departed, rests in peace.
The friend who can be silent with us in a moment of despair or confusion, who can stay with us in an hour of grief and bereavement, who can tolerate not knowing… not healing, not curing… that is a friend who cares. — Henri Nouwen 
I could not write anything else than what I'm feeling, right at this moment. And all I wanted to do is share how I feel with you with hopes of finding some resolution or discourse, soon.