Ingredients:
2 cups of zucchini, grated and lightly packed
3/4 cup of potato, par-boiled, cooled and grated (i used 3 very tiny potatoes)
4 tbsp almond meal
4 tbsp whole wheat purpose flour
2 tbsp onion, finely chopped
1 tsp salt
1/4 tsp black pepper
1 tsp baking powder
1/2 tsp garam masala
1/8 tsp red pepper flakes
1 egg
1 tsp lime or lemon juice
some oil and butter to pan-fry
Directions:
Squeeze out as much liquid as possible from grated zucchini. Set it into a bowl with the rest of ingredients. Stir just until combined.
Heat a large non-stick pan on medium. Once heated, add a little oil and butter. Swirl to coat. Spoon in thick zucchini-potato batter and cook each side for a few minutes or until fluffy and golden.
Serve warm over salad or as an appetizer. These delicious stacks re-heat well the next day. Enjoy!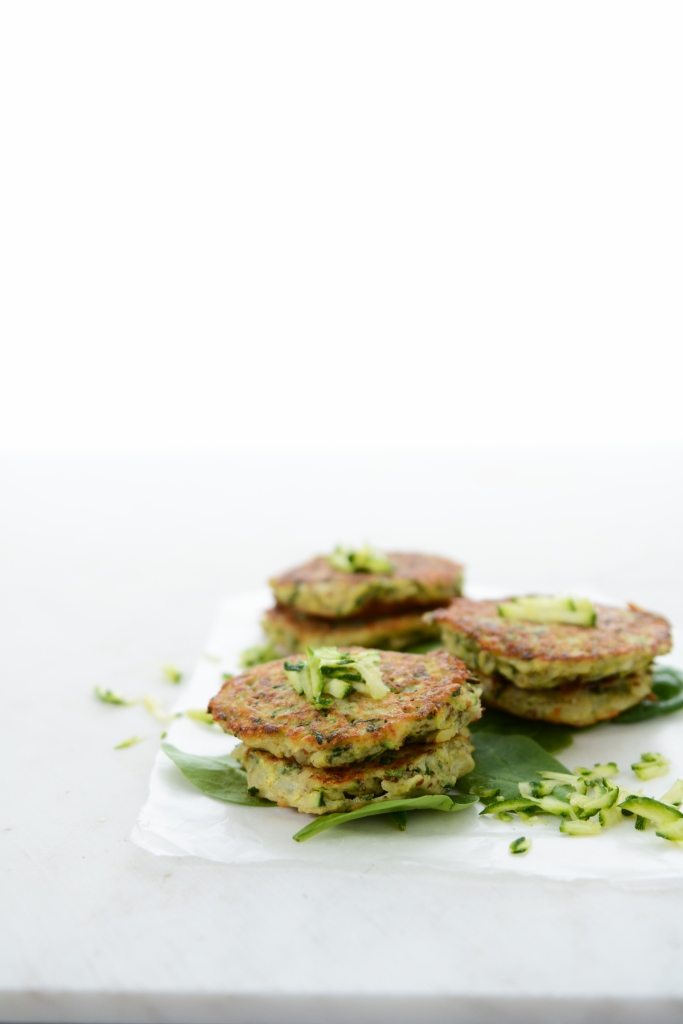 Have a delicious summer, my friends and see you soon!
What's your favorite zucchini and potato recipes? Please share 🙂