H
i friends! I'm making this post short and sweet because that's what this recipe is all about — easy, summery stacks of zucchini and potato cakes which commands minimalistic fresh ingredients. Each morsel makes you want to beg summer to stay put a little longer.
And to top it off, it's in-law approve! What can be better than that? 😀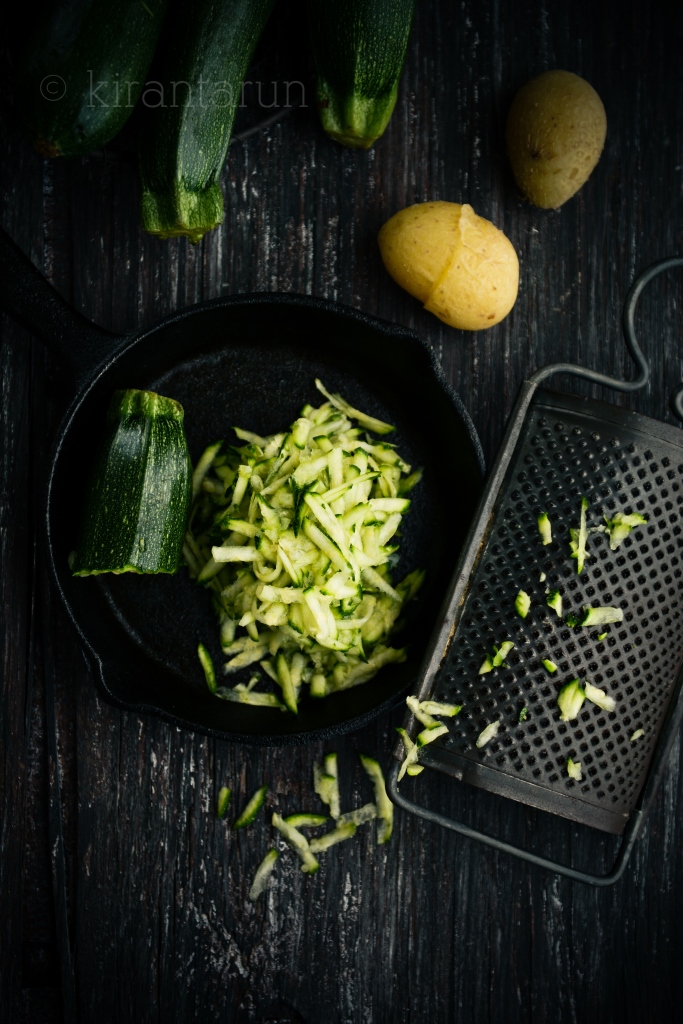 Mummy and Papa are so positive about the whole creative process surrounding food photography. They are just as involved and for that, I am so grateful.
Its so cute to see how much Papa insists on having food displayed in the most clean way possible. The background chosen is usually white and I love upping the ante by insisting that we should also try using different moods to tell a story.
For now, I have the upper hand just because we all enjoy tormenting Papa for not having his way for once. Or twice 😉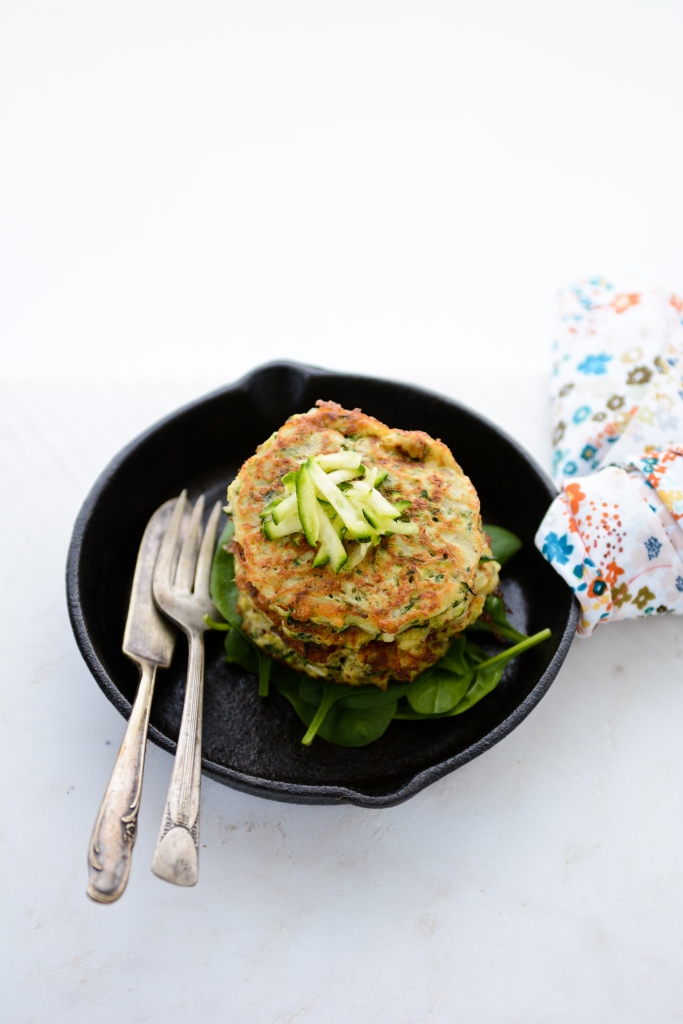 Weather has been rearing its ugly head way too often these days which makes it even more challenging to photograph in natural light. But that all doesn't matter because we have Papa and Mummy visiting. Preparing meals and going for a walk, all done together.
Patiently awaiting for when I am done clicking, we can all sit down to a sumptuous meal. Together. That is all that matters, for now 🙂
Oh, and what else matters is this spiced zucchini and potato stacks. Because you can't allow summer to escape any longer.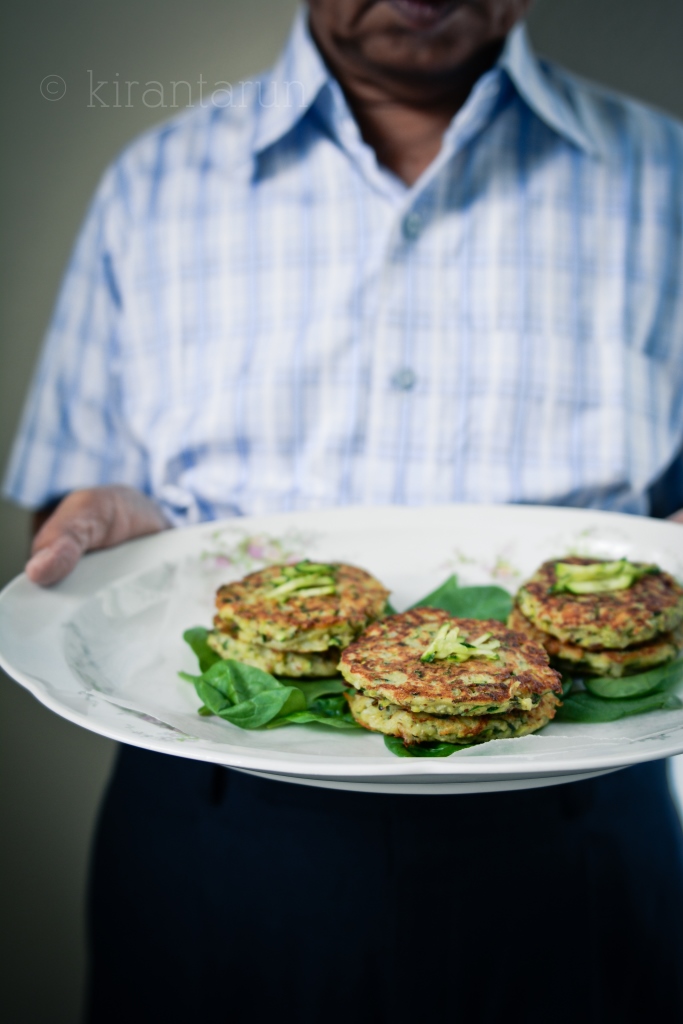 Print This Recipe
Ingredients:
2 cups of zucchini, grated and lightly packed
3/4 cup of potato, par-boiled, cooled and grated (i used 3 very tiny potatoes)
4 tbsp almond meal
4 tbsp whole wheat purpose flour
2 tbsp onion, finely chopped
1 tsp salt
1/4 tsp black pepper
1 tsp baking powder
1/2 tsp garam masala
1/8 tsp red pepper flakes
1 egg
1 tsp lime or lemon juice
some oil and butter to pan-fry
Directions:
Squeeze out as much liquid as possible from grated zucchini. Set it into a bowl with the rest of ingredients. Stir just until combined.
Heat a large non-stick pan on medium. Once heated, add a little oil and butter. Swirl to coat. Spoon in thick zucchini-potato batter and cook each side for a few minutes or until fluffy and golden.
Serve warm over salad or as an appetizer. These delicious stacks re-heat well the next day. Enjoy!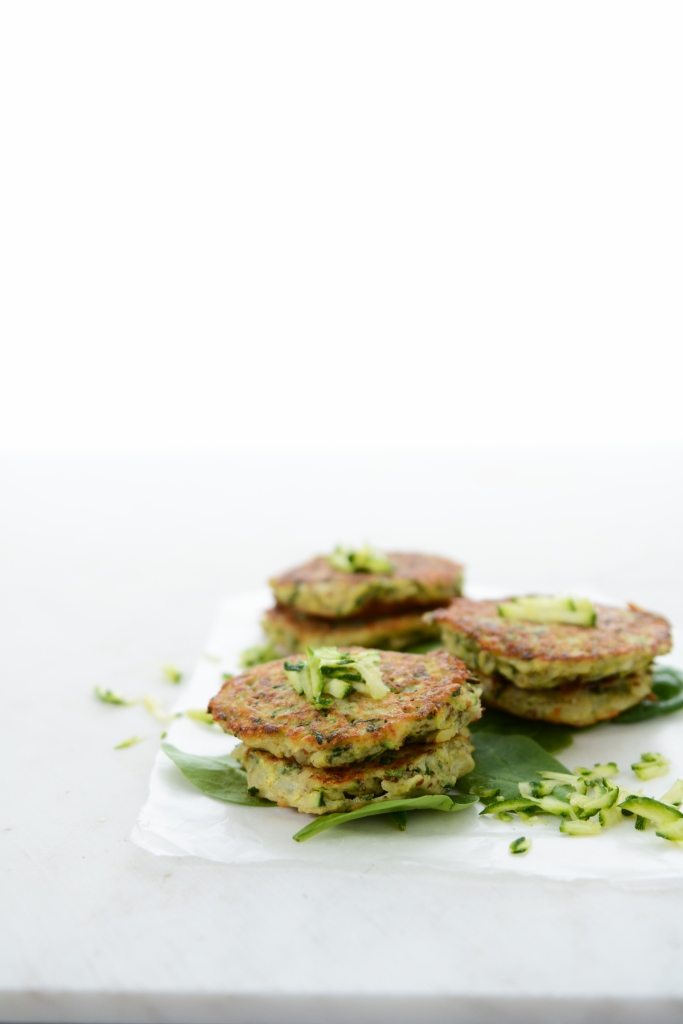 Have a delicious summer, my friends and see you soon!
What's your favorite zucchini and potato recipes? Please share 🙂