H
i friends!
I've been baking a lot recently. There's pumpkin bread, doughnuts etc — basically, all pumpkin centric. But I'm not posting any of that recipes here today. Instead, I have a simple, comforting and homemade remedy to cold and flu season.
Food is taking a backseat today because I'm fasting. And there's no way I'd be blog hopping or blogging about food today.
Yes, I'm weak and there's so shame to admit it 🙂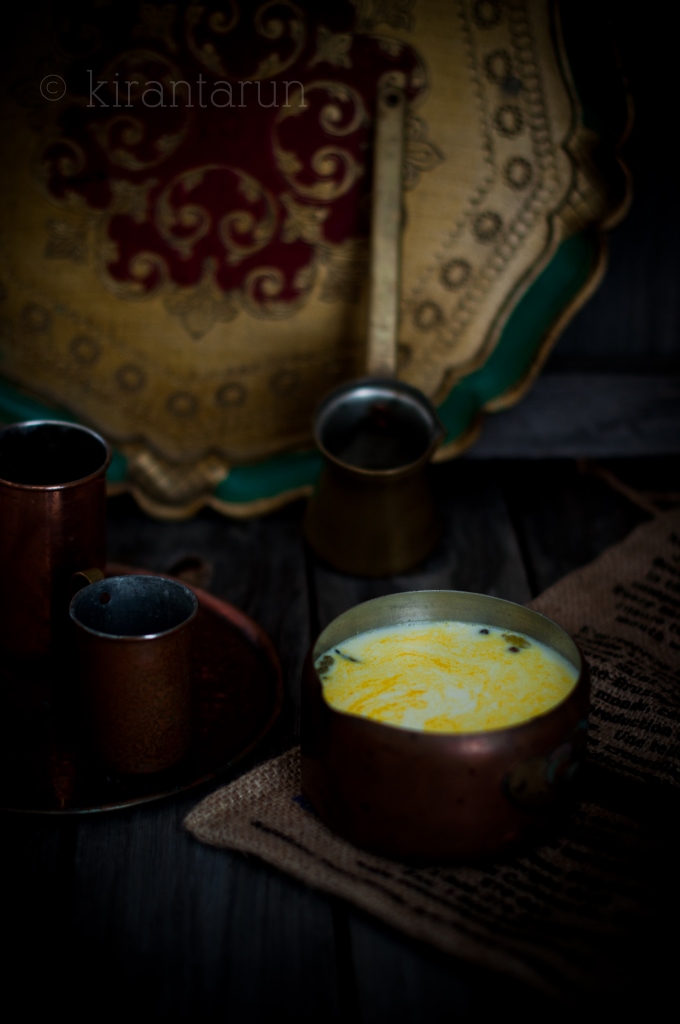 The fast begins at sunrise and ends at the sight of moon at night. Let me tell you, the moon is always testing my patience this time of the year. Its simply impossible to sight it during this fast. I got a feeling "someone" is making it a difficult fast for many, every single year 😉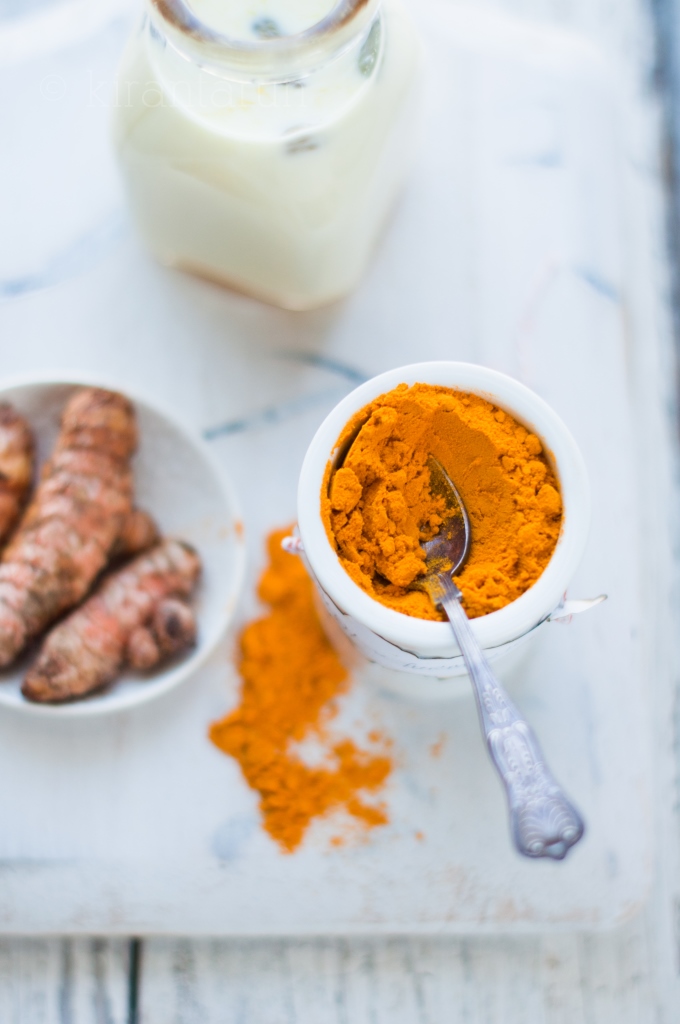 Fasting aside, let's talk about flu shots. Is it really necessary? I was weirded out when I heard about flu shots the very first time. Why not allow the body to naturally build immunity towards healing?
We grew up with homemade remedies for minor ailments such as cold, flu, cough, sore-throat etc. Coupled with zero appetite, warm milk spiked with spices and turmeric was the only food source I could stomach.
And now, just the thought of spiced turmeric milk is making me drool. Fasting is tough. Gotta go!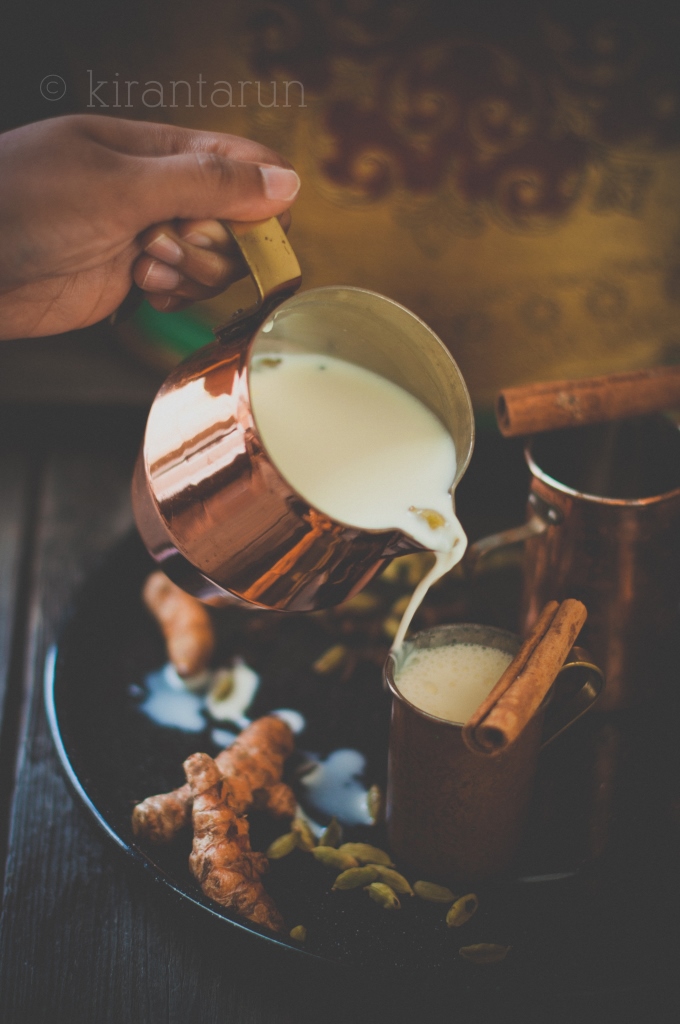 Print This Recipe
Makes 2 servings
Ingredients:
2 cups of whole milk
3 cardamom pods, cracked
4 whole cloves
1 cinnamon stick
1 tsp turmeric
Directions:
Add milk and whole spices in a saucepan. Heat milk on medium low until it begins to gently simmer.
Remove milk from heat. Let steep for another 5 minutes. Sprinkle in turmeric powder, stir to combine and strain into mugs.
Serve hot.
Serving suggestions: if you want it a little more spicier, add whole peppercorns. If you want it sweet, add your favorite sweetener.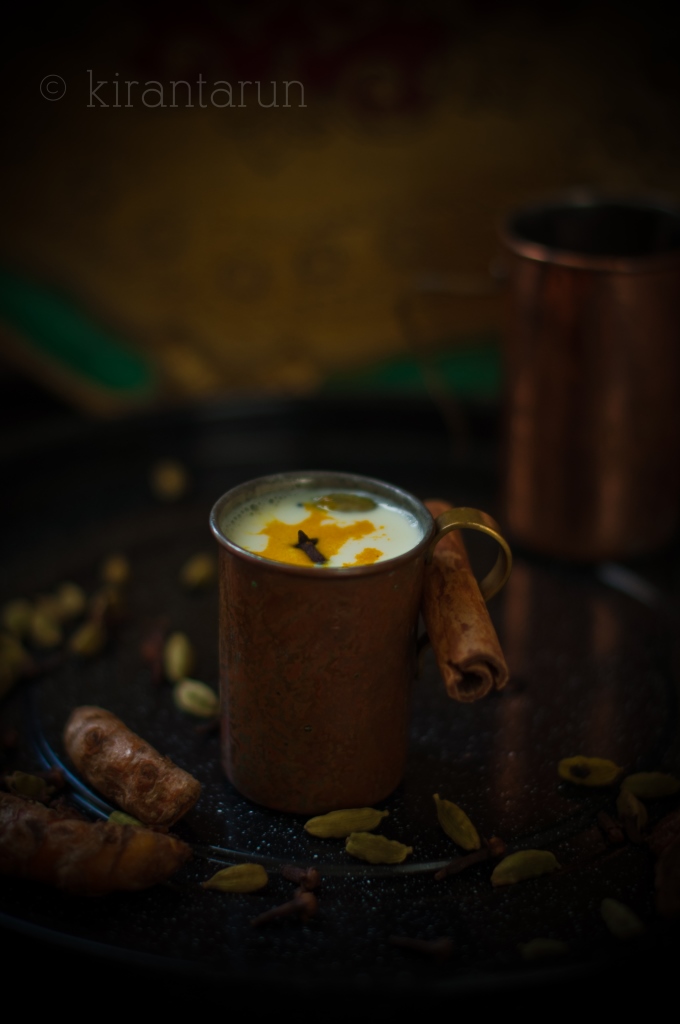 Have a great and delicious day for me, my friends!
Any natural homemade remedies you have to share?