I
love summers.
Only for produce. Weather? Not so much. Yeah, I am still complaining. Well, not so much when I am sipping on a refreshing and cool drink.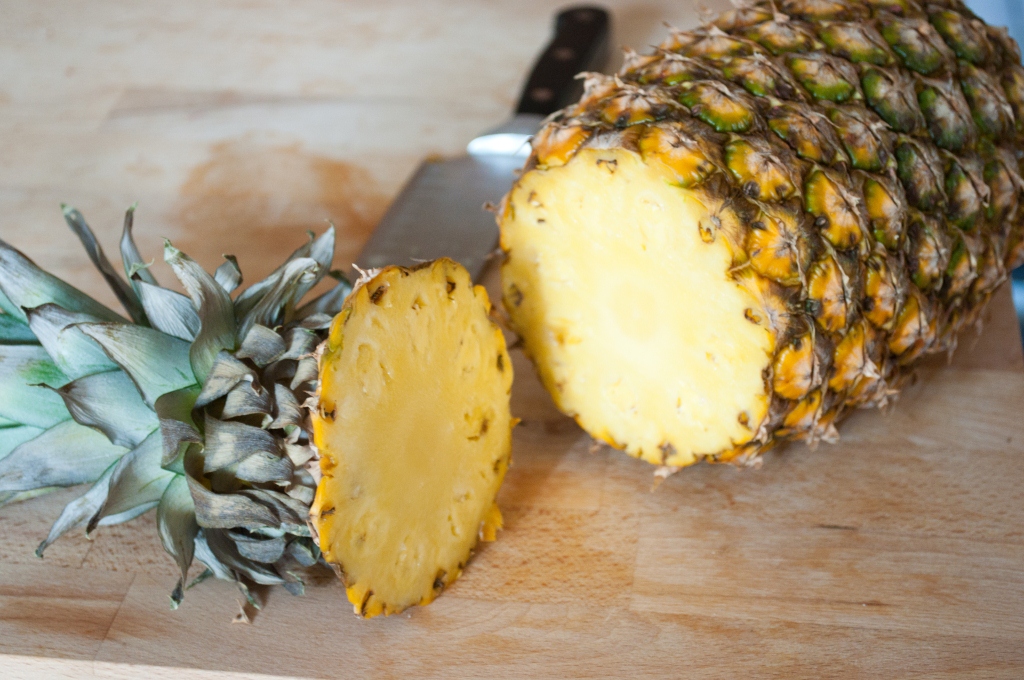 I recall not loving the taste of a pineapple during childhood. It was, how do I say it, not enticing enough. And I've grown to not miss eating it as much. On the other hand, the Husband love indulging every once in a while. So I combined my love for juicing piña colada and his favorite produce, with sprinkle of spices and WOOT! This surely taste nothing like what I'd recalled eating during my childhood.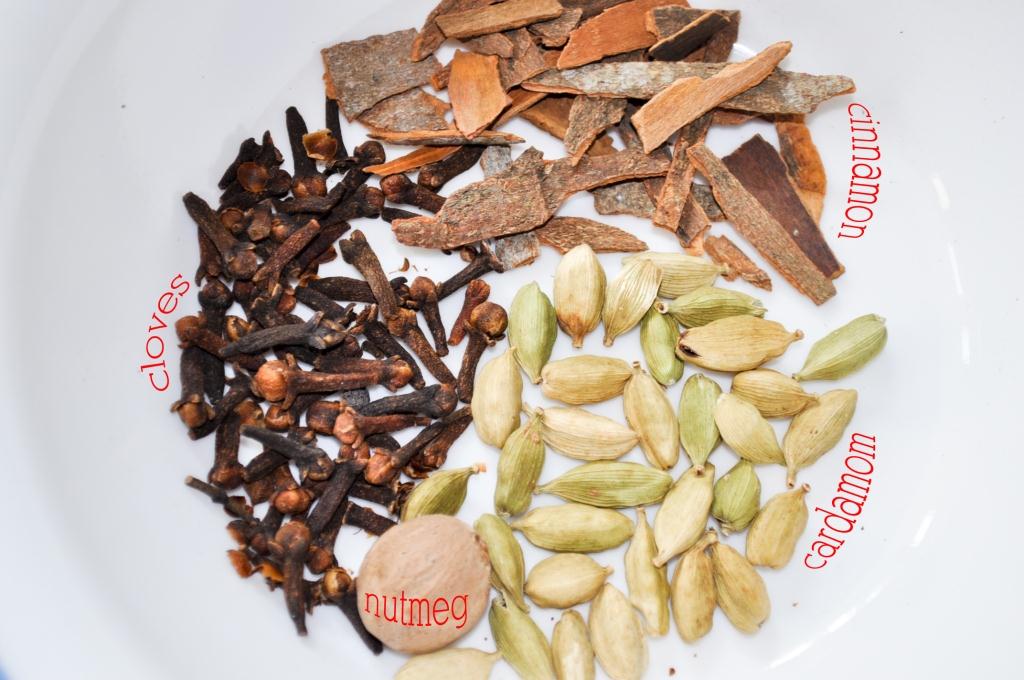 It tastes even better.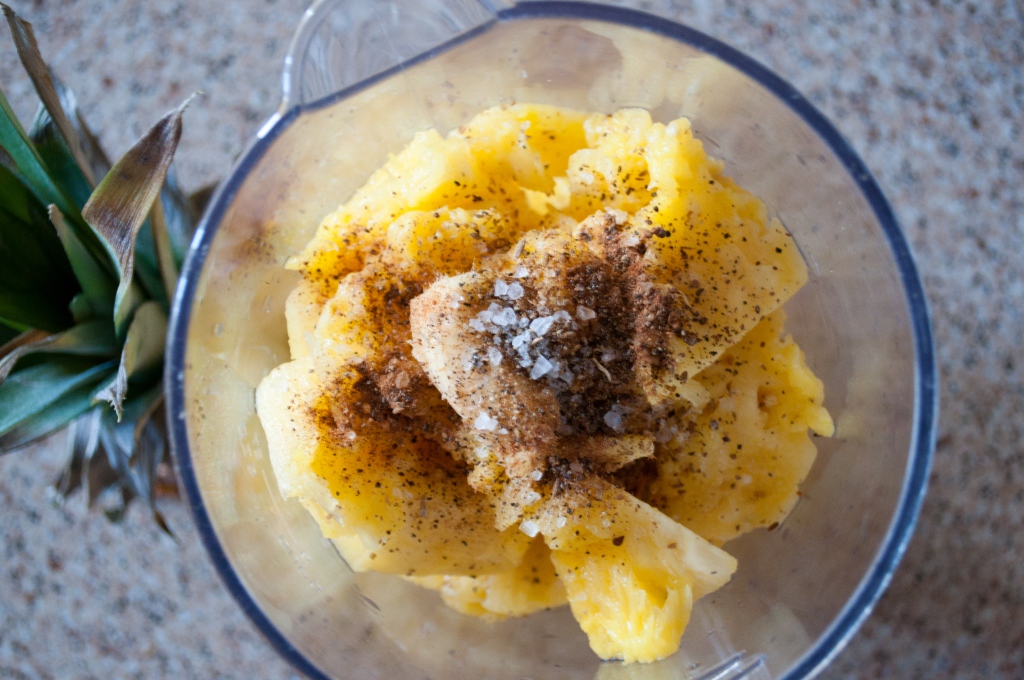 The best part about this recipe I would say is the flexibility of ingredients. Not everyone would prefer spices in their juices. But you could easily switch ingredients and make it to your liking.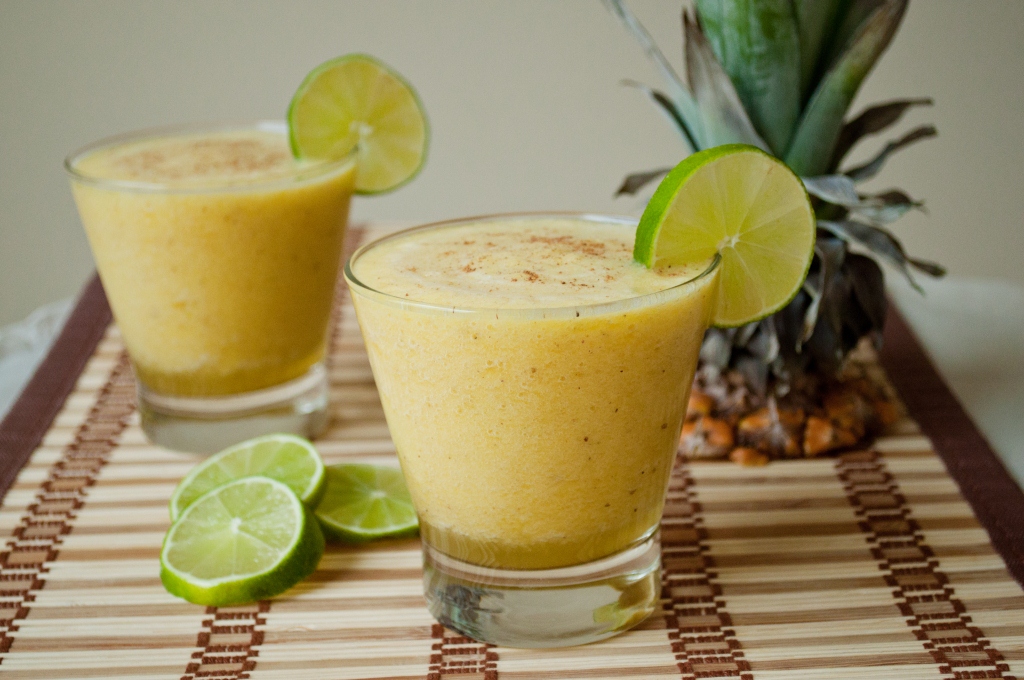 Make this now if you want to hold summer longer than usual. Or just to indulge. I promise I will not judge 😉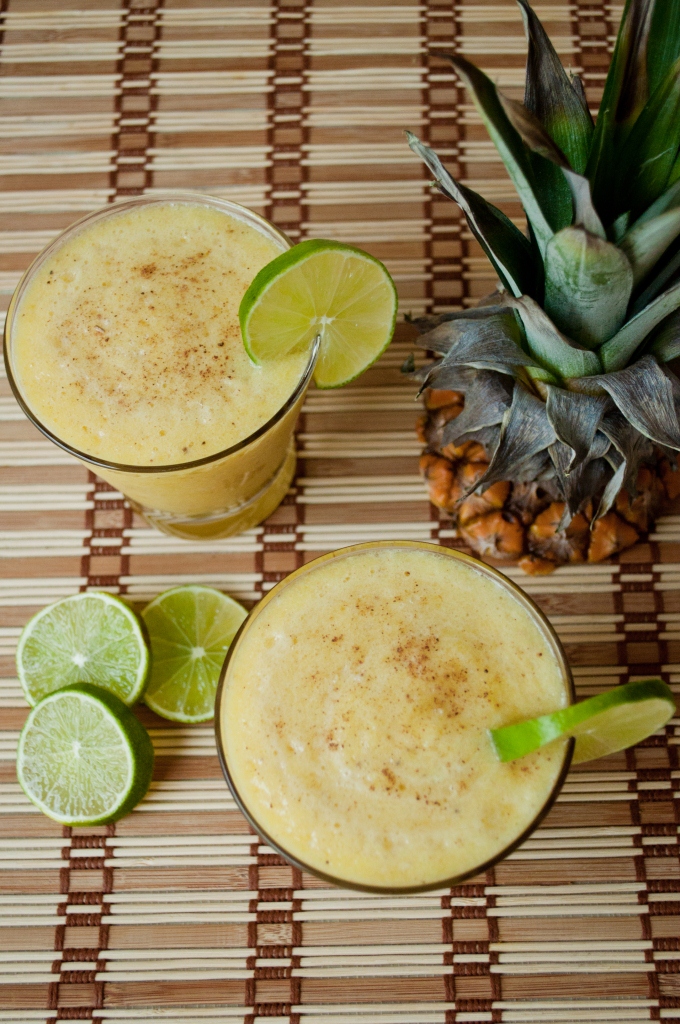 I can already picture myself on a Caribbean vacation with this drink in hand. Out with pina colada, in with cool and spicy pineapple juice to quench thirst.


Print This Recipe
Spiced Pineapple Juice
Ingredients:
1 whole pineapple, cubed
1 small knob of ginger, peeled
1 whole freshly squeezed lime juice
1 cup of ice
1/2 cup cold water
1 tsp spice mix; cloves, nutmeg, cardamom & cinnamon
a pinch of sea salt & pepper
Directions:
Add everything in a blender and blend till smooth.
Sprinkle more spice mix and serve, chilled.
Pineapple tastes bitter after a while. Only blend if planning to serve immediately. It doesn't refrigerate well too.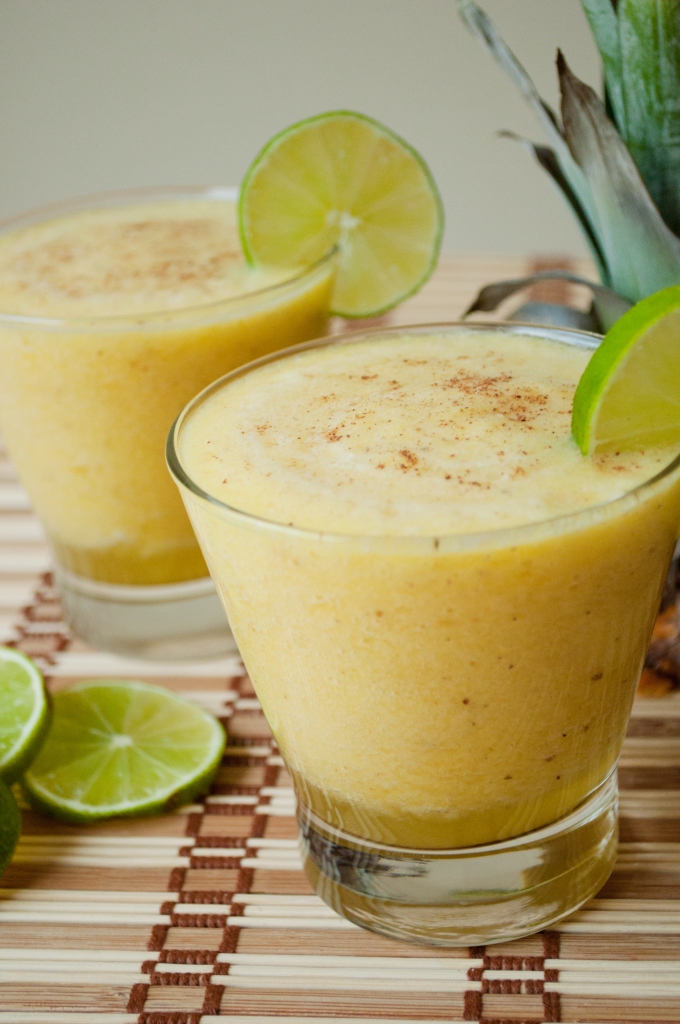 We all have our qualms with foods whilst growing up. What was yours, especially the ones you've grown to love these days?