I
f you were visiting us for breakfast today, I'd serve you this yummy hash. It's a healthier take on traditional breakfast hash, but with flavor volume turned up.
And one of the best ways to use up cooked cauliflowers and sweet 'taters that's just occupying space in the refrigerator.
There's no food waste in our casa for sure.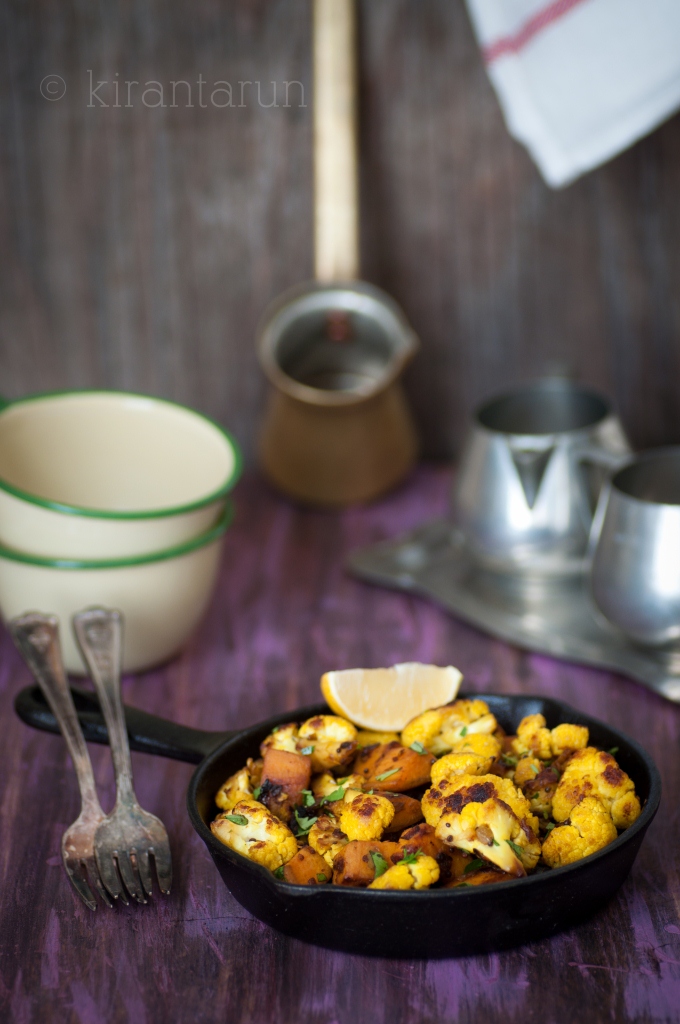 Sometimes, all I want is just a cup of coffee with oatmeal. And then, there are days where eggs ruled the breakfast table with freshly squeezed fruit juices.
Other days, I simply stare into my refrigerator for inspiration. Something new. Something that I can create out of a few handfuls of sad looking cauliflower florets and sweet potatoes that just seemed so mundane but filled with possibilities.
I'm NOT gutsy to serve you a mundane breakfast, for sure.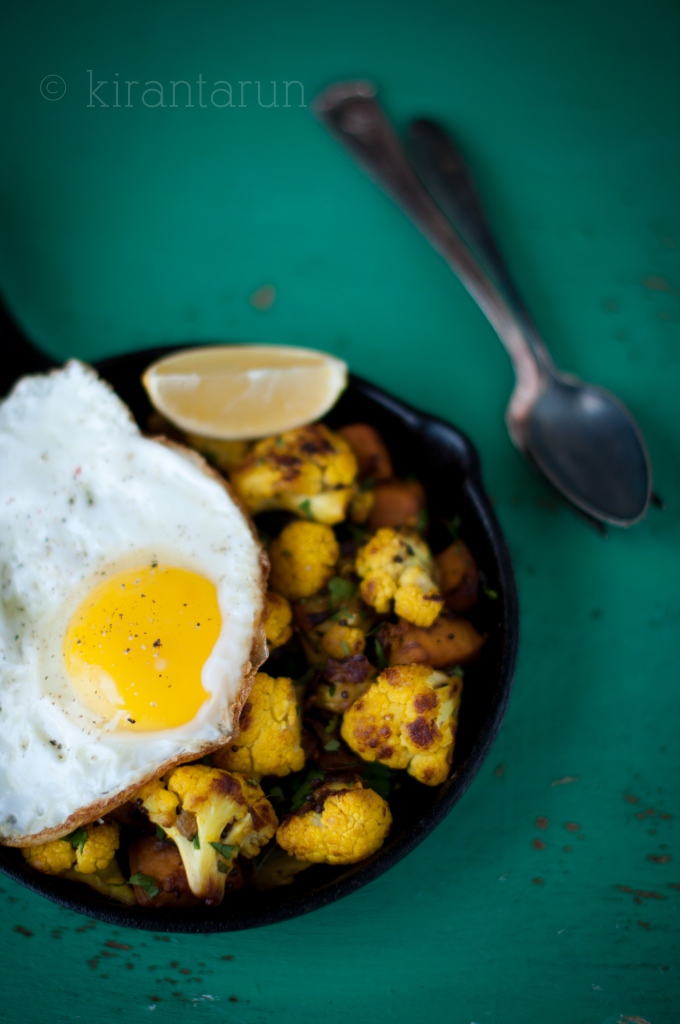 With a few dashes of spices and fresh herbs, the transformation from a regular breakfast hash to something spectacular takes place.
Center stage.

Print This Recipe
Ingredients:
2 tbsp extra virgin olive oil
1/2 tsp mustard seeds
1/2 tsp crushed coriander seeds
1 shallot, chopped
2 dry whole red chilies, halved
8 to 10 curry leaves
1/4 tsp turmeric powder
2 cups cooked cauliflower florets
1 heaping cup cooked sweet potatoes, chopped to bite size
1/2 tsp salt
1/2 tsp black pepper
3 tbsp water
Garnish: chopped fresh cilantro, a wedge or lemon and fried egg.
Directions:
Heat a skillet on medium. Once hot, add olive oil. Sprinkle in mustard seeds and crushed coriander seeds. Fry until seeds sputter (30 seconds).
Throw in chopped shallots and fry until translucent (3 minutes)
Add red chilies, curry leaves and turmeric powder. Stir to combine.
Throw in cooked cauliflower florets and sweet potatoes. Add salt + black pepper.
Add some water, stir to combine and cover to steam for 10 minutes on medium heat.
Uncover and stir every now and then.
Once cooked through, serve hot with toasts, chapati or tortilla. Garnish with some fresh cilantro, a wedge of lemon and fried egg.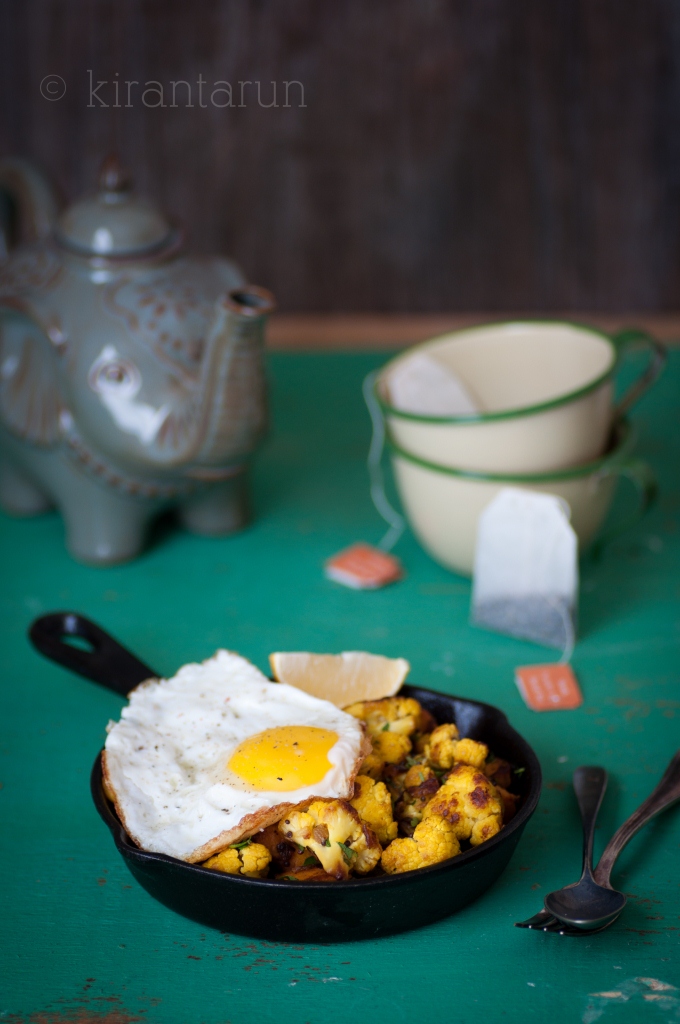 Of course, don't forget to brew some coffee or steep some chai to enjoy alongside this yummy spiced breakfast hash.
It just makes sense that way!
What "mundane" produce do you have in your refrigerator right this moment? 🙂