H
appy Thursday!
It was Raksha Bandhan last Saturday and India's Independence Day on Monday. Coupled that with me feeling ill just a touch and gloomy weather. But that was not an excuse not to whip up delicious halwa to commemorate those celebrations.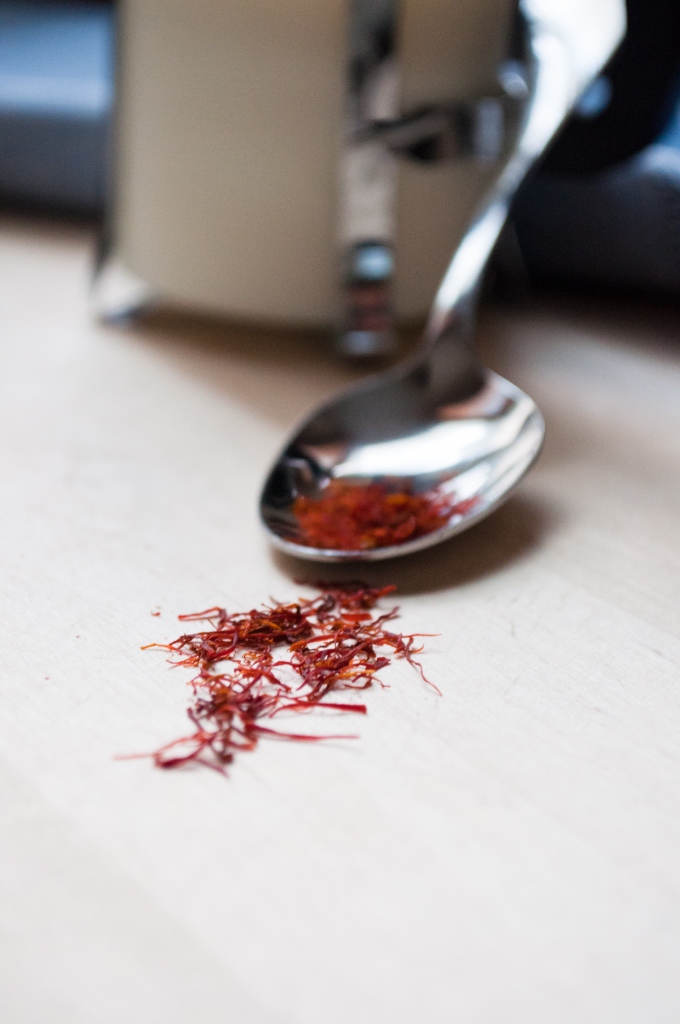 What is Halwa?
Halwa is basically "sweet confections" in Hindi. It's consistency can be from creamy to dense, depends on how you love eating halwa. Growing up, my favorite halwa has always been sooji which simply means semolina. The regular recipe can be boring at times. Adding water just doesn't cut it for me. Plain ole' suji, no way! I love eating halwa straight up hot and steamy from the skillet. Well, that's just me 😀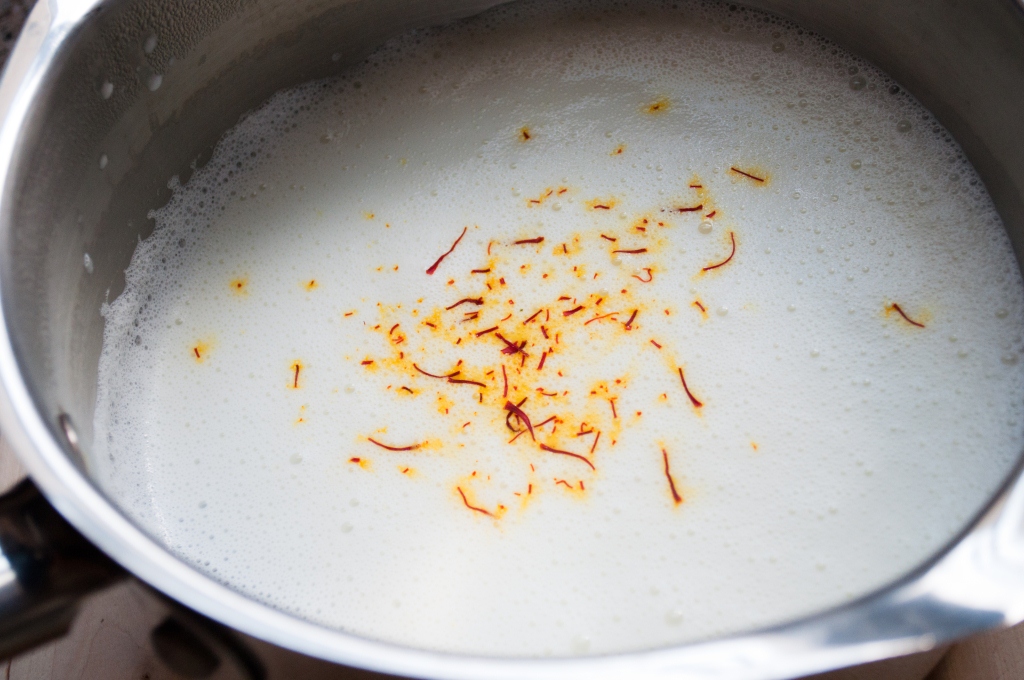 What is Raksha Bandhan?
… directly translated as, "the bond of protection", Raksha Bandhan or Rakhi is a festival primarily observed in India, which celebrates the relationship between brothers and sisters. The central ceremony involves the tying of a rakhi (sacred thread) by a sister on her brother's wrist. This symbolizes the sister's love and prayers for her brother's well-being, and the brother's lifelong vow to protect her. Source: Wikipedia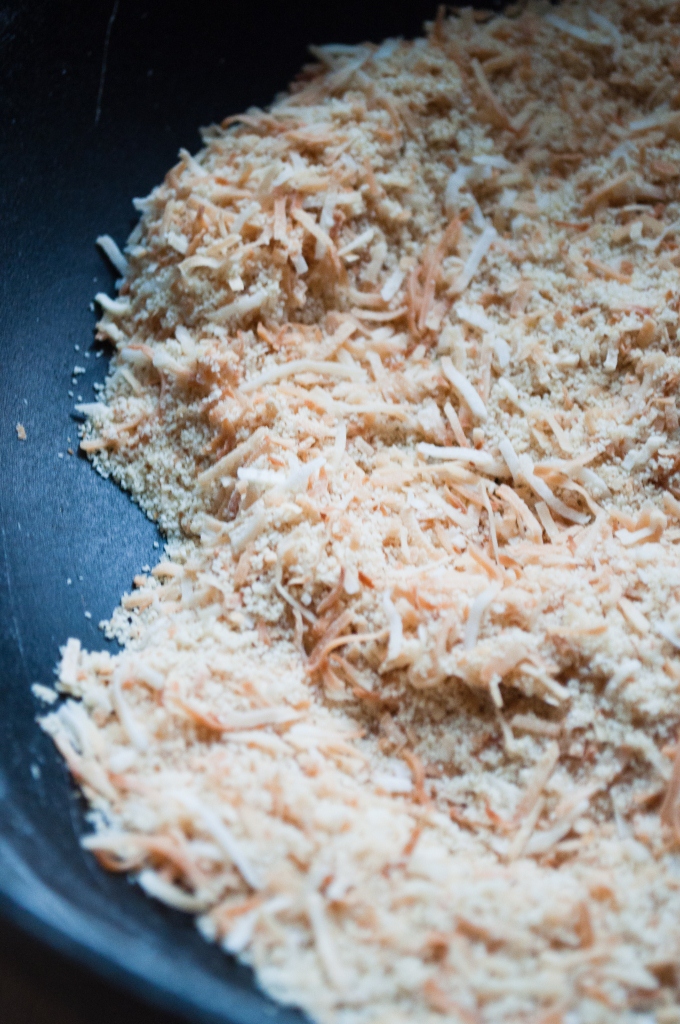 Apologies for the under-focused photos. Blame it on my "under the weather" plus poor weather conditions.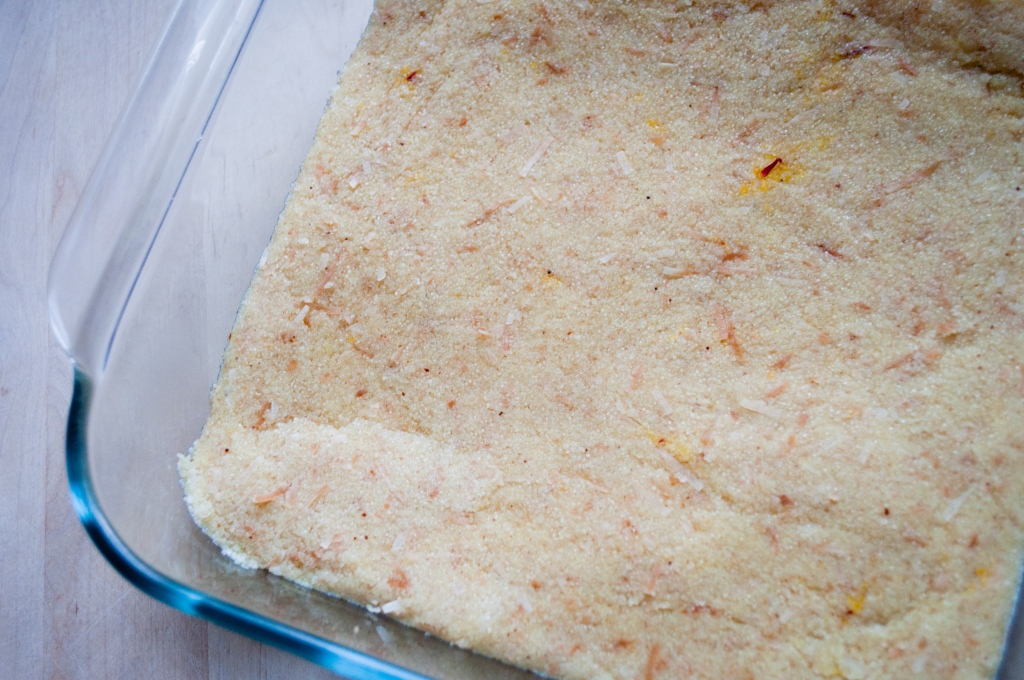 For Ken – my brother
I was only 3 years old when you were born
A pride and joy of the family
Mommy's favorite child without a doubt
Who used to hide my toys to irritate me
Nonetheless, you still do
With all my heart, I miss you.
You grew up way too fast
I am still your friend, no matter what …
This one is for you little brother. Happy Raksha Bandhan! And don't forget my gift(s). I might be far away for now, but I'll be visiting you soon 😀
To India & Indians from all across the world, hope you had a very Happy Independence Day with your loved ones.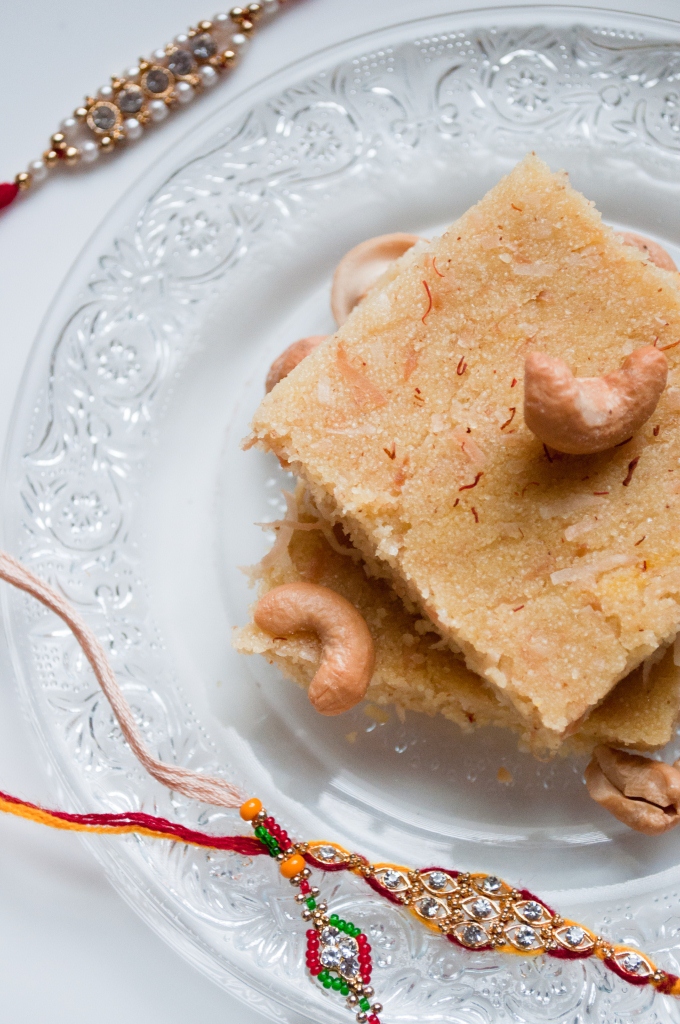 Print This Recipe
Semolina Sweet Confections
Ingredients:
1/2 cup semolina flour
1.5 cup whole milk
a few saffron threads
1/2 tsp vanilla extract
3 tbsp agave or sugar
1/2 shredded coconut
2 heaping tbsp ghee
toasted cashews for garnish
Directions:
Heat a non-stick heavy bottomed skillet on low to medium heat. Add semolina flour and roast, stirring occasionally to avoid burn. Yup, burnt semolina is no good.
Heat milk in a separate pot on medium heat, stirring occasionally. As soon as bubbles appears on the sides, remove milk from heat. Add sugar, vanilla essence and saffron threads. Stir to combine. Set aside.
Once semolina flour is slightly fragrant, add shredded coconut and roast till lightly browned.
Spoon in ghee and keep stirring to avoid lumps.
Add milk and remove semolina before it spatters vigorously!
Continue stirring to avoid lumps.
Evenly spread the mixture into a 8×8 dish and allow to cool completely.
Slice and serve with a few cashews.
What is your favorite "Halwa" or Sweet Confections?